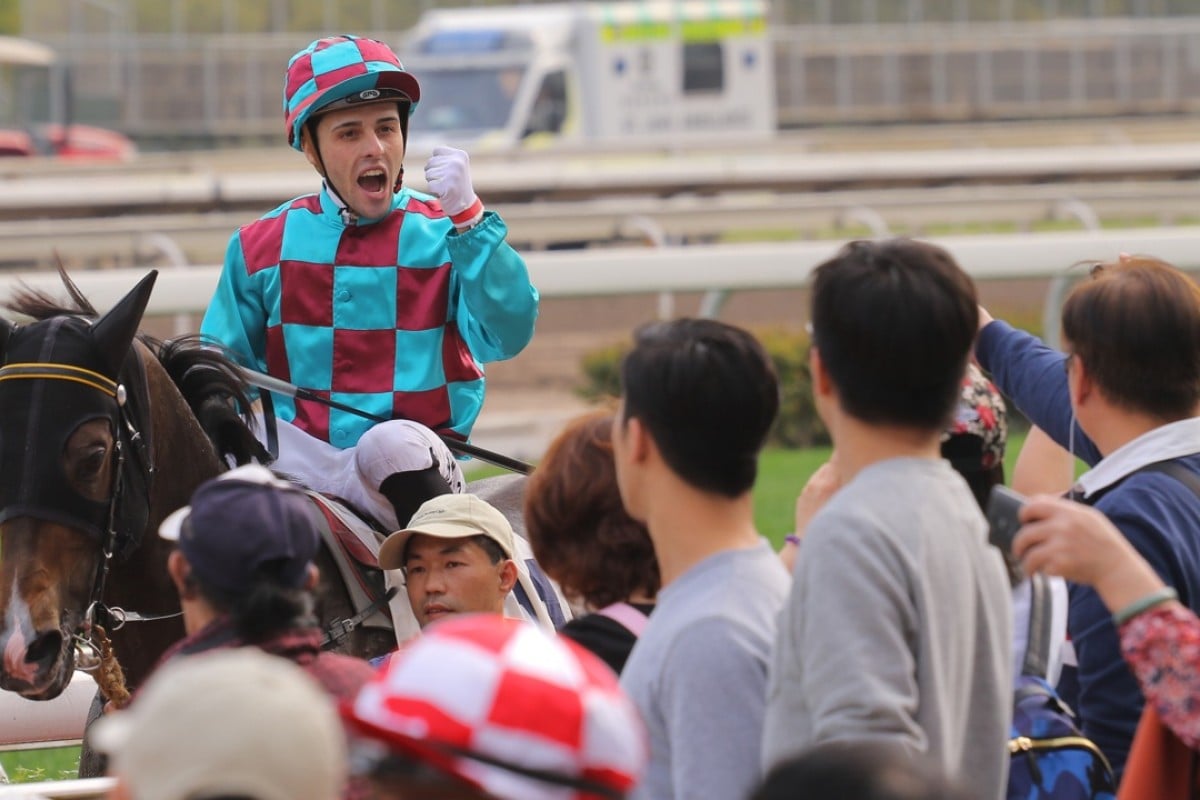 Trainer Michael Chang Chun-wai had some sobering news on his sprinter Rich Tapestry after landing a Brazilian-ridden winner at Sha Tin that was as unexpected as it was unwelcome for Joao Moreira fans.
Macau-based Brazilian jockey Leonardo Salles loomed up on Energetic Class, just when it looked like Molly's Jade Star (Moreira) had the win in the bag to break his maiden after five seconds from 10 starts. It wasn't to be.
"We crossed the line, I looked over at Joao and said, 'Did I get you?' – he said yes," 22-year-old Salles said later. "Joao is my idol and my good friend but I'm so happy to beat him."
Moreira said that Molly's Jade Star's record of six seconds, the last five in a row, was starting to look a telling statistic: "I'm happy for the kid, but I think my horse just wants to run second."
Salles gave Energetic Class a slap on the backside with his whip as he was going towards the starting gates after Chang had told him the horse had a history of slow starts.
"I thought I'd just let him know what was expected," he smiled. "They told me he had a chance if he jumped away and even though it was a small race, it has been my dream to ride a winner in Hong Kong and I would love to come and ride here. Maybe now I've had a winner, I will put my application in."
Salles has been riding in Macau for a year but said that he is coming to grips with it only now.
"Really, there are many good jockeys in Brazil, others as good as Joao, but nobody wants to leave Brazil because of the different culture, the language problems. I am only just starting to speak a little English now after one year and that does help," Salles said.
Chang-trained Rich Tapestry was comfortably beaten in Dubai on Saturday night, despite being favoured to take another win at Meydan and head into the Golden Shaheen on World Cup night as one of the fancies, but the gelding managed only third and later scoped with mucus in his throat.
"I'll just give him a few days of antibiotics, take his blood, and see if there is any infection there," Chang said. "And the jockey also reported that his action wasn't the same as last time, a little bit choppy. I don't know if that was because of the track or because of himself. I have to work that out."