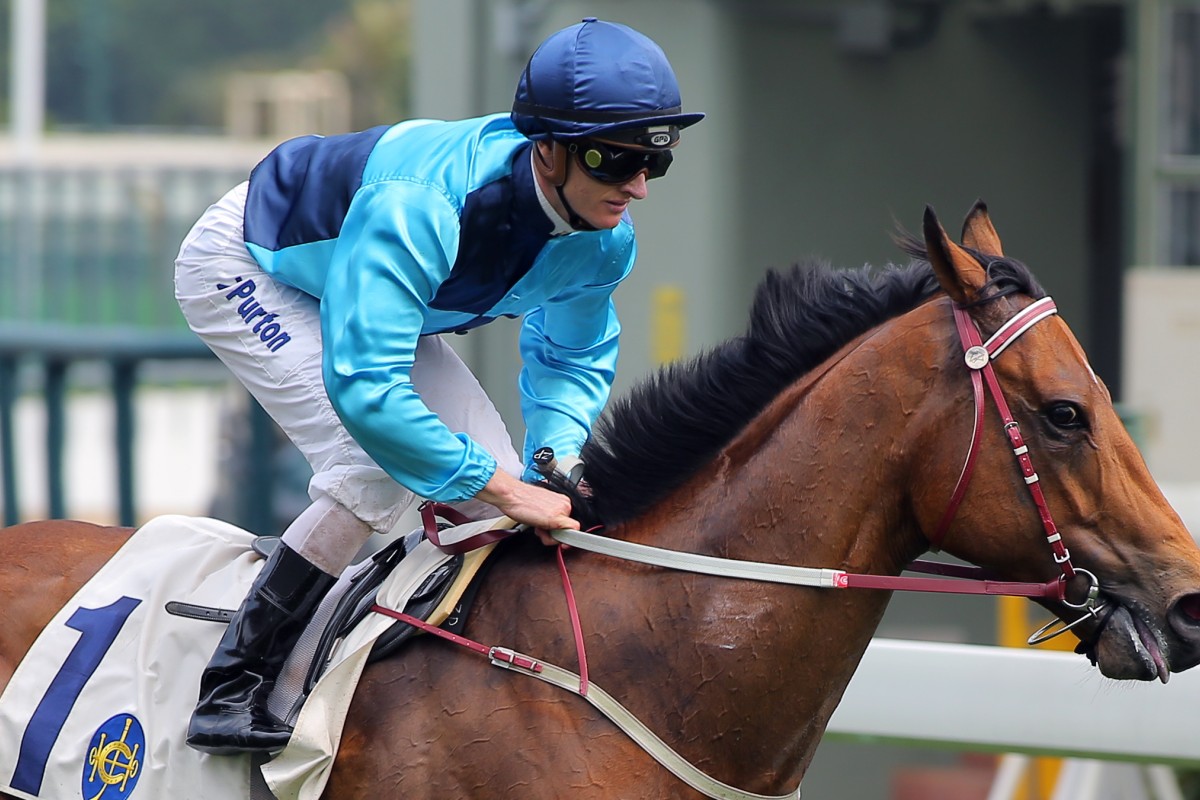 Who would have thought it? Ryan Moore gets a gig in this space two weeks in a row but this time it's just to remind him to call his old mate, John Moore.
Because he really should if he wants to ride the Al Quoz Sprint winner.
When Not Listenin'tome scraped in without a fancy margin in the Class One sprint on Sunday, what was missed in the run-on was that he ran the second-fastest time down the straight since Tajasur set a course record of 55.1 seconds in April 2000.
Not too many horses win here in Class One with 133 pounds and most of them are Group One winners
Only one winner has gone quicker since, Sacred Kingdom, when he broke that mark and set the one that still stands in March 2007 when he won a Class One in 54.7 seconds.
Ivan Allan-trained Tajasur had 115 pounds in the saddle in his record win, then beat Fairy King Prawn at Group One level next start before injury killed off his career. Sacred Kingdom, then a young unbeaten horse rising through the grades towards superstardom, carried just 116 pounds.
In contrast, Not Listenin'tome had the full 133 pounds on board as he edged past Super Jockey, edged out in last year's Golden Shaheen when ridden by Moore, and Amber Sky, the 2014 Al Quoz winner, who was beaten only two lengths in Dubai last year as well, ridden by Moore. So Ryan has a fair handle on what was involved here.
To those horses, Not Listenin'tome conceded a hefty 13 and 27 pounds respectively, arrived at the line having run a faster overall time than them and a much faster sectional time. Not to mention he did the same conceding 17 pounds to fourth-placed Rad, a talented horse himself.
We can argue all day that Rad and particularly Amber Sky are not the horses they once were but they don't have to be to put real merit into Not Listenin'tome's win with the big weight once you throw the times in.
Now there was a trick to the times the day Sacred Kingdom slashed a remarkable 0.4 seconds off the course record and there was again on Sunday – the southerly breeze.
When winds blow from the north at Sha Tin, it's a headwind in the home straight. It has a big slowing effect on sectional times in circle races, but less so in the straight 1,000m races, especially nowadays with the field cuddling the outside fence, where the grandstands offer some cover.
When the wind comes from the south, as it was on Sunday, it is a tailwind in the straight and the last 400m sectional times are fast all day, which it evens out in the overall times since most races at Sha Tin start in the back straight and run into that breeze for at least as long as they run with the breeze behind them.
The straight races though are different. It seems that the wind doesn't strike much interference coming in off the river side of the track and assists the straight 1,000m times for a fair bit of the journey, more than just the last 400m.
So a strong southerly wind was flattering for Sacred Kingdom when he set the record and a southerly was helping the straight runners on Sunday, although it didn't appear – using the tried and true scientific measurement of watching the infield flags – as though it was much more than a zephyr.
Still, even allowing for the wind assistance, this was the run of Not Listenin'tome's career to date – superior to anything else he has done here or Australia and the best platform any Hong Kong horse has taken to the Al Quoz.
It has taken him a long time to get over the after-effects of the infection which caused him to lose form in Australia, and a long time to produce his best here.
And it might not be coincidence that he has looked far more convincing down the straight 1,000m than over further.
Even allowing for the wind assistance, this was the run of Not Listenin'tome's career to date
Not too many horses win here in Class One with 133 pounds and most of them are Group One winners. Quite a proportion of those that do it, do so falsely, in slowly run races where they don't have to truly carry the weight for the whole race.
The big if with travelling horses is always whether they will reproduce their form in a strange environment but the overseas record of Hong Kong-trained sprinters gives us plenty of confidence in knowing what they need to be doing here if they are going to succeed there. And the Al Quoz is an early race on World Cup night, before all the fireworks and booming fighter jets in the opening ceremony at half-time (yes, I know) which have so unsettled horses there in the past.
So the environment won't be quite as strange for Not Listenin'tome as for some and, if he takes this form to Dubai, something else will need to be sharing Maria Sharapova's doctor to beat him.
We'd query whether the gelding can do better than Sunday's win – he doesn't need to – but if Moore and jockey Zac Purton were right when they suggested there is improvement to come, it doesn't bear thinking about.
Now pick up that phone, Ryan, before somebody else does.
Forget the time, look at Helene Paragon's finishing speed
While rabbiting on about times and such from the weekend's racing, we slipped that little trivia note in the SCMP Racing Post's Twitter feed on Sunday about Helene Paragon winning the "Collection Stakes" in a time just 0.02 seconds slower than the 2009 Derby winner did it.
Beyond that point, though, Helene Paragon at this stage bears a similarity to Collection that he would also share with a saltwater crocodile or a mongoose. Four legs and a tail.
The day that Collection marched into long odds-on favouritism for his Derby win, he carried a big handicap weight, romped in and the track was running considerably slower than it was on Sunday.
Even Akeed Mofeed, the 2013 Derby winner who also won his favouritism in the "Collection Stakes" , carried six pounds more than Helene Paragon did and ran almost a length quicker on a track that was not churning out fast times.
What there was to like in Sunday's winner though was his strong finishing speed, which eclipsed both of those Derby winners mentioned in winning the same race, and that puts him in the right ball park for the Derby – even if it won't make him favourite after the field is announced today and (see first item) it was wind assisted.