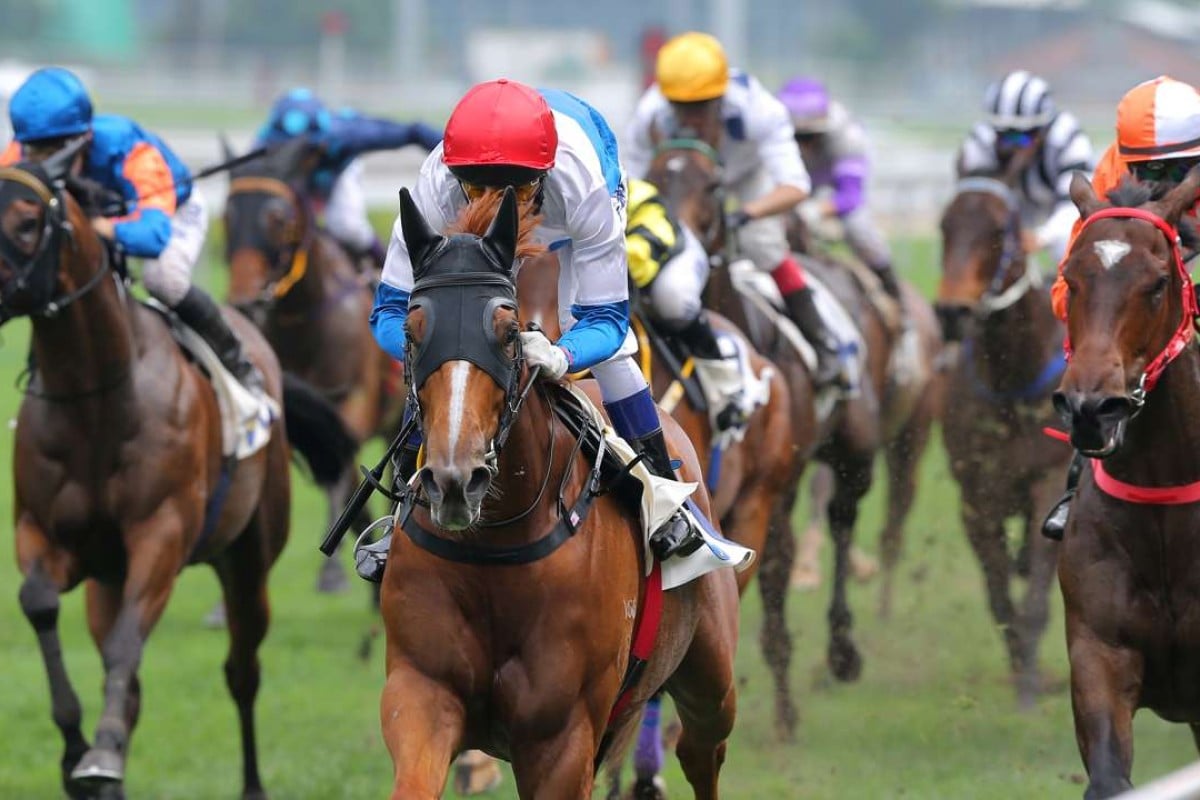 Apprentice jockey Jack Wong Ho-nam said harnessing the brilliant natural speed of straight track winner Adventurer has been the key to the three-year-old's recent run of good form.
Adventurer had enough pace to easily lead in the 1,000m scamper after jumping best from barrier seven in a Class Four, but rather than cross all the way to the outside rail, Wong elected to wait for debutant Love Shock to move up on his outside.
Adventurer weighs around 1,100 pounds but doesn't necessarily look it and Wong said the youngster needs to be nursed in his races.
"He is still young, I don't want to rush him in the early stages and want to keep him as calm as possible," Wong said. "If I pushed really hard at the start I don't think he would last very long. In those early races this season, especially when he went around a bend at Sha Tin and Happy Valley, he would just push himself and go crazy around the bend. He would just burn himself out."
The seven-pound claiming apprentice said he was also mindful of the fact Adventurer had jumped nine rating points since that last start win.
Adventurer will now find himself deep in Class Three after what might be a similar hike in the handicaps on Monday, after he safely held Love Shock to the line, with a big margin back to third.
Wong said Adventurer's physical development was key to whether the Australian-bred gelding could progress further.
"He is so narrow and skinny, but he has the right shape overall – he is long and tall enough. I hope he can fill out and become stronger in the off-season," he said.
Adventurer's win was Wong's 19th for the term and his eighth for boss Me Tsui Yu-sak, who is happy with his protégé's progress despite him being overshadowed slightly by the hype around rival apprentice Kei Chiong Ka-kei.
"Maybe that put a bit more pressure on Jack," Tsui said. "He wasn't getting as many chances, but now that Kei has lost her 10 pounds and they are both claiming seven, I think Jack will start to get going again. That was a very smart ride."
Wong is due to spend some of the off-season in Sydney with John Sargent, his master in New Zealand who is now based at Randwick.