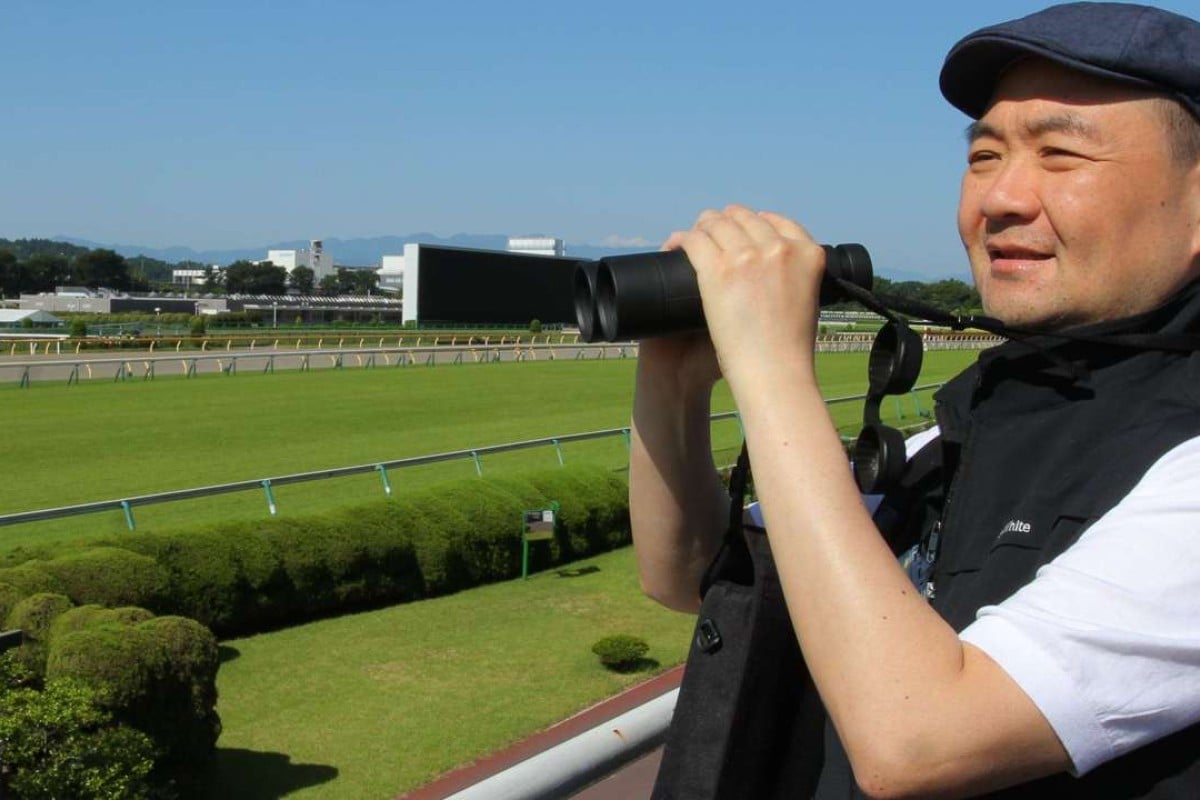 Contentment hadn't done much to build up the expectations of his owners before his first startand when heflopped out of the barriers last on his debut and trailed his poorly performed rivals, it didn't look good.
Still, standing on the sixth floor balcony at Sha Tin Racecourse, owner Benson Lo Tak-wing was nonplussed.
Then came that tremendous turn of foot. He looped the field and won very impressively
He had seen enough racing to know not every horse can be a superstar and besides, once you've raced one horse of a lifetime, you don't expect another one.
"When he missed the start like that, and trailing along last, I just said 'oh dear', and was about to suggest to my wife, son and friends that we all go back inside and enjoy the air-conditioning," Lo recalled last week as he watched that same, still unassuming horse train at Tokyo racecourse for Sunday's Yasuda Kinen.
"Then came that tremendous turn of foot. He looped the field and won very impressively. What a bonus, we never expected a second chance."
Lo may well feel blessed with the success of his second chance, who has already won nearly HK$16 million from 18 starts, but the owner knows all too well the highs and lows of the game.
He rode the roller coaster that was the career of Entrapment, the second horse he owned outright after dabbling in some syndicates and racing a lower-rated sprinter named Fly Me To The Moon.
Entrapment burst on to the scene in 2010, winning what was a then record seven races in a season, all from his first seven starts during a withering burst of a little over four months, before a mystery neurological ailment struck the sprinter down before he was about to reach his prime.
The three-year-old simply couldn't walk properly, randomly slamming his hoof down hard onto the ground, leaving a host of veterinary professionals and master trainer John Size baffled.
Entrapment was forced to spend more than 13 months away from the track, but made a triumphant return with a spectacular display in the Group Three Sha Tin Sprint Trophy in October 2011.
Bloodstock agent David Price purchased both Entrapment and Contentment for Lo and still speaks in awe of Size's effort in rehabilitating Entrapment, who was beaten just a short head in the 2011 Hong Kong Sprint by Lucky Nine in what turned out to be the horse's 11th and final start.
"When he nearly won that international sprint, I think that might have been John Size's finest hour as a trainer so far," Price said.
"What that horse was able to do after what he went through was phenomenal.
"There was just nothing anyone could do about that problem Entrapment had, and to have so many vets throw their hands up, and then you just had to wait and wait. Luckily, John is a patient man."
Lo, too,displayed plenty of patience during the Entrapment ordeal. After a tendon injury eventually cut short the budding superstar's career and robbed the horse of a chance of securing what would have been a deserved Group One, the owner put patience into practice, waiting until the 11th hour to secure a new horse after he eventually obtained a new permit.
That horse was Contentment – an apt name for a horse lacking the "wow factor", as Price puts it, to look at or watch work, but blessed with perhaps the most important attribute for a Hong Kong horse – that of a calm demeanour that matches his trainer.
"If there was a human version of Contentment, he would be the same as Johnny. He has the same level of talent, but just does it in such a nonchalant manner," Price said. "They are both laconic."
"Contentment is a great name for the horse," says Lo, as he watches the five-year-old glide past in a low-key canter three days out from the race.
"And Contentment is a great way to describe the trainer, too."
Lo was introduced to racing through his father Kenneth Lo Hung-cheuk, an owner himself, but his passion for the sport was truly forged while studying in England, where breaks from studying at the University of Westminster were spent having a quiet bet and an ale.
"One beer if we lost and a couple more if we won," he says.
Yet for Lo, racing is far more than a betting commodity, just as his varied business interests are far more than just about making money, although racing and business have become intertwined as a valuable networking tool.
"I was basically brought up in England, where racing really is a sport and not just about betting – more for enjoyment," said Lo, who is chairman and executive director of brokerage firm Pacific Foundation Securities Limited.
"When I returned to Hong Kong, my father impressed on me the value of the Jockey Club as a way to mix with people socially for business. We bring our clients from Hong Kong, China and Singapore – and they love it."
Lo's other passion outside of racing is philanthropy and the community-minded 53-year-old sits on the boards of various non-governmental organisations, working extensively with the Hong Kong Society for the Blind and in helping educate non-Chinese speaking ethnic minorities through new technology.
"We produce special multimedia books soethnic minorities that cannot read Chinese or speak Cantonese can learn, and then can adapt to society and work, rather than them being left out," he said.
Lo attended the 2014 Yasuda Kinen with the owners of Glorious Days and he will return the favour when some of that syndicate are his guests today.
And when the massive crowd at Tokyo builds into the trademark slow hand clap before the big race and wavetheir race books in unison above their heads, Lo will be living a dream – all as part of his "bonus" second chance.
"To have nearly 100,000 people here cheering – the atmosphere will be amazing," he says, looking up from trackside to the towering, but empty, grandstand.
"When I speak to visually impaired people, they are always asking me why I am so fascinated with horse racing and I always say that you won't understand it until you stand next to this outside rail, and you can hear the horses running past you, andthat crowd roar."