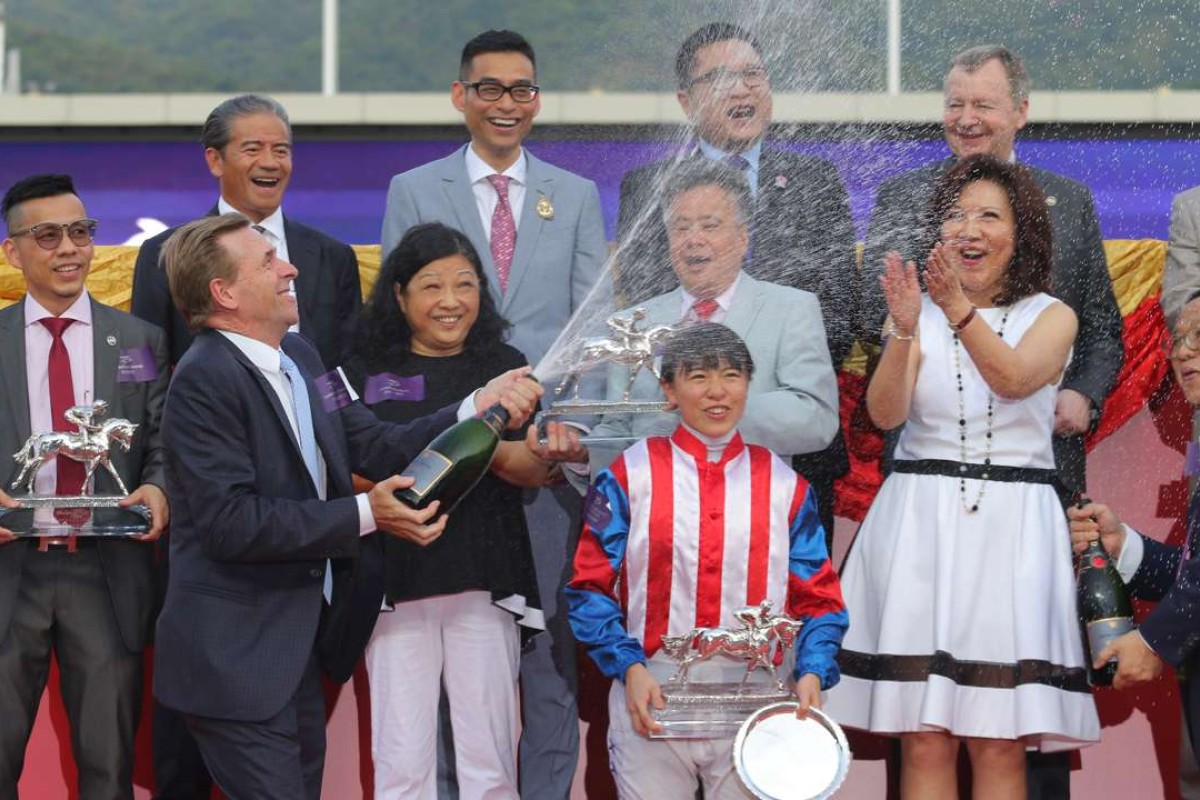 Normal service resumed with John Size reclaiming the trainers' championship – his eighth in 15 seasons, but first in four years – and just like many of his winners, the title was achieved with something in hand and the promise of more to come.
There were still big race triumphs among Size's 68 wins during a season where the championship never seemed in doubt: Sun Jewellery secured champion miler honours with wins in the first two races of the four-year-old series and Contentment grabbed a well-deserved Group One win.
Size lost 2015 Derby winner Luger to a shock retirement, but it is hard to imagine there aren't some future Group One winners among an untapped bunch of young horses, including champion griffin Mr Stunning and 2017 Derby candidates Love Shock and Dr Listening.
Much remained the same in the crowded mid-table positions on the trainers' championship, but if there was a surprise it was Danny Shum Chap-shing, who surged to second place with his best ever return of 54 winners – 36 of them at Happy Valley, where he took the mantle of premier trainer at the city track from Caspar Fownes, who endured a tough start to the season.
Defending champion John Moore also started slowly, but deliberately, holding his runners back for the first few months, and then began by picking off the usual big race targets. Moore lost Able Friend through injury, but found a worthy replacement in Werther as stable headliner. The unfashionable import was a revelation as he ripped through the BMW Hong Kong Derby-Audemars Piguet QE II Cup double and became the fourth straight Moore-trained horse to win Horse of the Year.
Moore again topped the prize money standings with HK$121,749,450 to his name but he also has an eye on the future – he already holds a strong hand for next year's Hong Kong Derby, with Rapper Dragon rated in triple figures and soon to be joined by a clutch of expensive imports including Queensland Derby winner Eagle Way.
Tony Cruz was, well, Tony Cruz, maintaining his top-four spot, and Paul O'Sullivan's resurrection seemed complete with 50 wins and a fifth place.
The lower ranks and the relegation battle facing Andreas Schutz and Sean Woods probably held more intrigue than the championship chase, even if it did have the same sense of inevitability about it.
Both trainers failed to meet the benchmark criteria for a third time and were stripped of licences at show cause hearings last week, pending appeals: Woods leaves Hong Kong with 280 wins in 14 seasons, while Schutz bids farewell with 181 wins in 10 seasons.
The training ranks now shape for a big change in coming seasons, with the Conghua training centre in Guangdong set to open at the back-end of the 2017-18 season, and with as many as four training spots becoming open in the next few seasons.
Gary Ng Ting-keung also failed to meet the minimum of 15 wins for a second time, but with two years until he reaches compulsory retirement age, he is approaching the end of his training career as is.