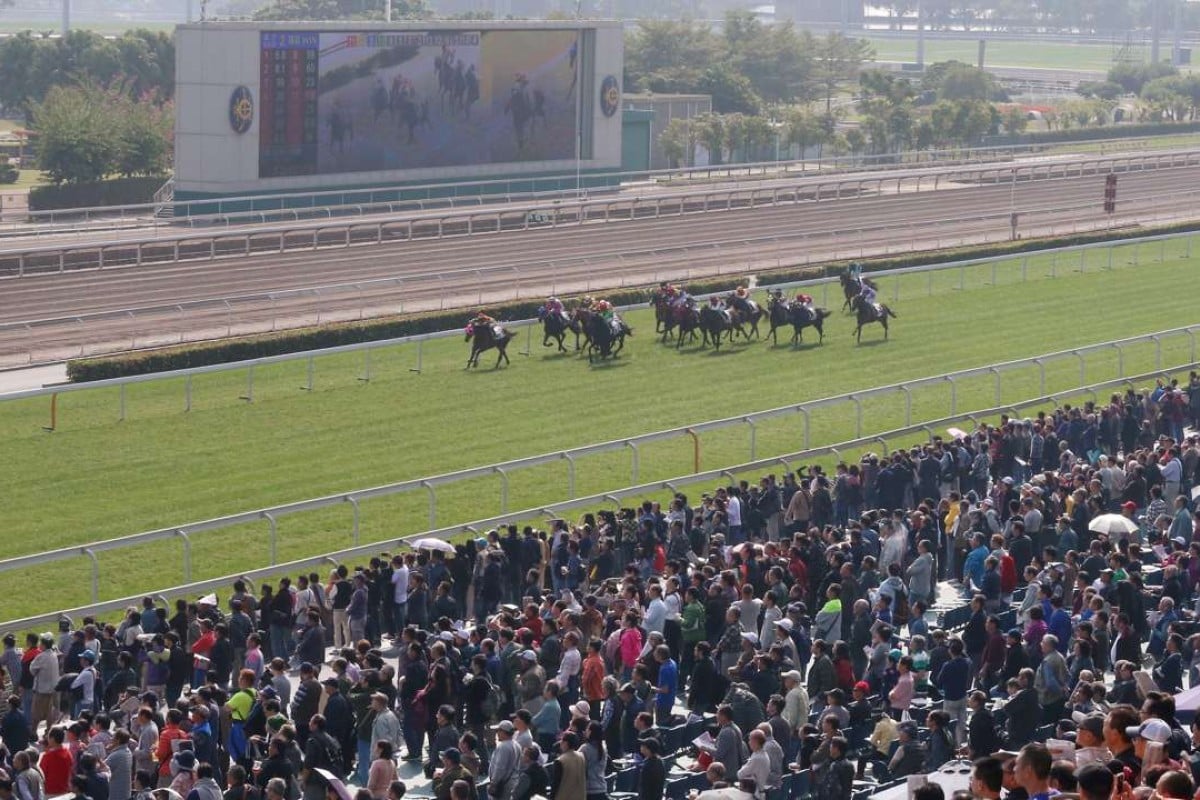 More meetings, more races, more commingling and hopefully more overseas horses for more international events – that's what the new season promises when Hong Kong racing reconvenes in September.
And perhaps even more positive turnover returns despite the Jockey Club's 2015-16 result of a 1.7 per cent drop, the first downturn in seven years after a surge since the global financial crisis.
"This time last year, the trend looked challenging and our turnover was softening in the run to the end of the season," said Jockey Club chief executive Winfried Engelbrecht-Bresges.
"But I'm more optimistic going towards next season. Although the overall figure was down, the last three months of this season saw around 80 per cent of meetings up.
"And we had a rising trend with commingling [betting into Hong Kong pools from overseas operators], a record of HK$73 million on the final day of the season and our total commingling revenues up 31 per cent."
The club will look to build on around HK$3.5 billion in commingling turnover, not only by widening its partners, particularly in Europe, but looking to expand the range of pools.
"What I'm pushing is to increase commingling of exotic bets by adding the Quartet and First Four," Engelbrecht-Bresges said.
"In a lot of places, there are software issues with that, but in the case of TABCorp in Australia, for example, it looks an interesting proposition because they are now working with Longitude [a hi-tech single-pool betting engine], as we are already.
"That would make protocols linking Australia and Hong Kong much easier to manage. And I think our commingling partners are interested in exotic products that are not easy for bookmakers to replicate."
The other big development will be Japan starting to simulcast overseas races. Hong Kong's December internationals and the QE II Cup in April are on the preliminary list released by the Japan Racing Association.
Perhaps it will lead one day to Japan commingling, but is linked to Japanese horses participating overseas and the opening up of almost the entire Hong Kong Group calendar to overseas runners will play a role. "This was a logical advance on the sporting side, where our horses have reached an amazing level considering our horse population, with 23 of them on the Longines World's Best list and six of our races in the top 25 in the world," he said.
"Opening the Group list will create more recognition of local races and has placed us into Part One of the Blue Book, which helps with attracting top horses from overseas, too.
"We want more recognition of some of our races, like the Stewards' Cup, for example, which has been one of the best mile races in the world for years but winning it hasn't been a pedigree upgrade for the winner's family. Now it will be."
Last season's move to internationalise the Chairman's Sprint Prize proved a big winner when Australian star Chautauqua won and Engelbrecht-Bresges believes the spring Group One cluster of QE II Cup, Champions Mile and Chairman's Sprint appears a growth area for the club.
The domestic calendar will grow too, with legislative approval for five more meetings and eight more simulcasts of overseas races, but Engelbrecht-Bresges said it won't signal a large increase in races.
"It's good to have the extra meetings, even though we will not immediately see full utilisation of them," he said. "It was key to our future planning around Conghua [training centre near Guangzhou] to secure them but our current horse population isn't deep enough to have the same programme over 88 meetings that we have for 83.
"There will be fewer 11-race cards and fewer nine-race cards midweek and only about 30 more races, but it gives us room to expand when we have Conghua and the horse population rises by 100-150 horses, which in turn will help us satisfy demand from owners who are waiting for four years for permits."
There will be ongoing progress on the Conghua facility next season but it won't affect racing fans in Hong Kong, with Engelbrecht-Bresges now estimating construction will finish in March 2018 and operations will start in the third quarter that year.
The club's other mainland involvement comes in co-operation with the China Horse Industry Association (CHIA) and China Equestrian Association (CEA) as development of a thoroughbred industry proceeds.
"Our relationship with CHIA involves assistance in building capabilities, like registration of horses, training, studbook and vaccination schemes, while the CEA's role is to stage racing," Engelbrecht-Bresges said.
"Unfortunately last year the meeting we planned to sponsor at Chengdu in November was not possible after an equine influenza outbreak but it is again on the agenda for 2016."
The vast expenditure of the Master Plan that transformed facilities at both racecourses in the past few years isn't over, as management will take its plans for developing the entrance areas of Sha Tin racecourse to committee level in October-November, while Engelbrecht-Bresges said the time has arrived to upgrade the club's wagering system, too.
"It is the most sophisticated in the world, handling so many transactions so quickly, but it is 12 years old and we believe it is important for us to be a technology leader," he said.
"So we are working on a next generation system, to be completed over the next five years and cost HK$3.5 to HK$4 billion, so it is a massive undertaking."