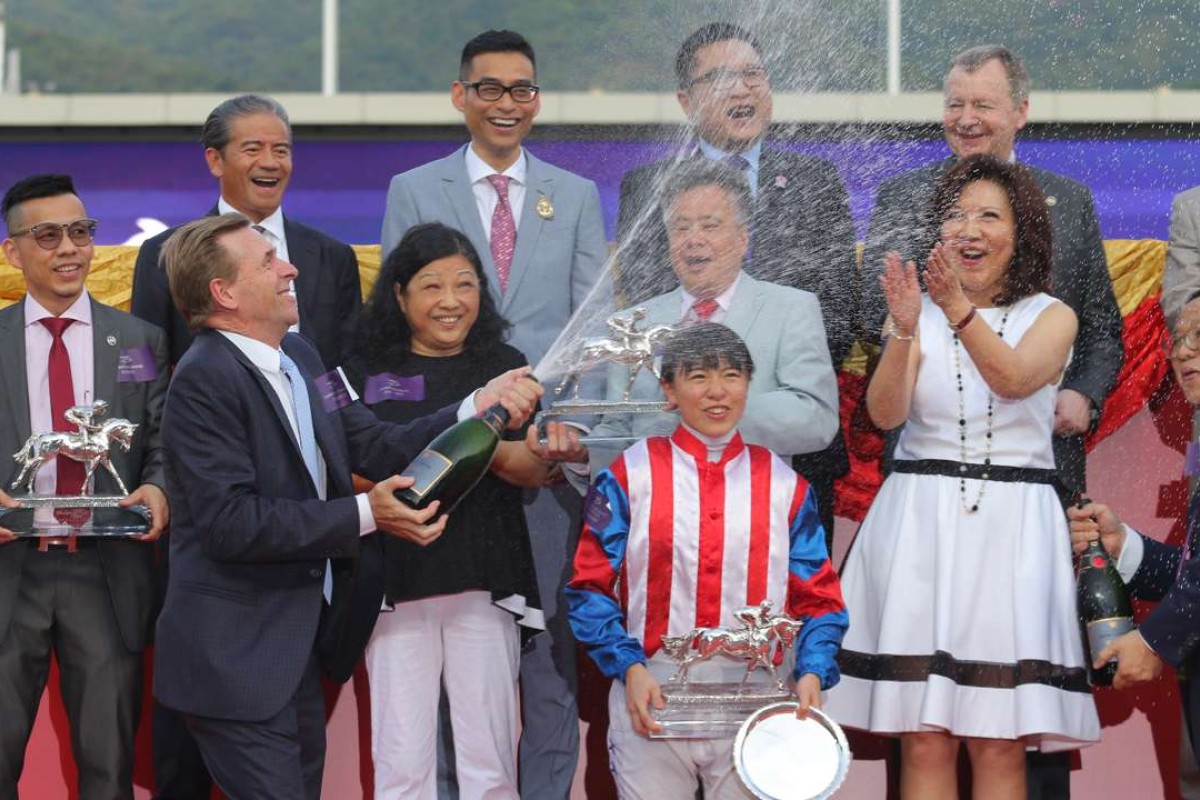 No trainer has won back to back trainer's titles since John Size last did it 12 years ago and the reigning champion makes a low-key return for the new season at Sha Tin today knowing that defending a championship has only become harder with added meetings.
Size, who will pass 1,000 Hong Kong wins some time in the back half of the season, was champion in his first three seasons and has virtually skipped a season with each of his five titles since. He kicks off Hong Kong's first 88-meeting season with a low key two-runner day but one of the best teams he has ever trained. If a trainer can still win back-to-back championships, surely it is this year but the Australian says everyone is a slave to the mathematics.
"I'm not saying it can't be done but the more meetings we have, the more races we have, the more competitive the whole landscape becomes," Size said this week. "There aren't enough extra races to make a difference so all it means is that more trainers will train more winners. We still only have the same number of horses we had when I arrived, so any score of wins between 60 and 70 is going to be hard to beat now, as it was then."
A look back at history shows that Size's view holds water. When he was champion in 2004 with 73 wins, eight trainers finished with 30 wins or more. Two years ago, John Moore won with 70 victories but 15 trainers had 30 wins or more and last year Size topped the list with 68 and there were 14 trainers with 30 wins or more.
"It's different for jockeys, that's why more races means the champion jockey can ride more winners than the year before – they can get off a horse that just won its race and move on to one that isn't in the grip of the handicaps," Size said.
"A trainer is still training that horse. So with the same number of horses, the job to win is the same for me as it was 15 years ago. It hasn't got any easier – the numbers tell you it's actually more competitive.
"The team I've got looks good but often the title can come down to whether the new horses perform – there are some that look talented in trials but we have to see if they are racehorses. Of the established ones, I'm hoping we see more from Thewizardofoz this season, I don't think we have seen the best of him yet."
John Size clearly on top, but the true action among the trainers was at the bottom of the ranks
With the engraver saving himself some time last July and putting Joao Moreira's name on the jockeys' championship trophy for 2016-17 as well as last season, Zac Purton is approaching the new term "realistically". He too is talking about the changing mathematical landscape but the likelihood of more winners than ever before doesn't make his title chase any easier.
"You do the best with what you have. It's hard to set goals in an environment like this, but any time you can ride 100 winners you've had a great season," Purton said. "I've had niggling injuries the last two seasons, I've never been fully fit and healthy. If I had ridden the full season last year, I feel I would have ridden 100 winners and, in any season but the last two, that used to mean you won the championship.
"The landscape has changed but I'm going in hopeful. There is a lot that can happen – suspension, injuries, health. And I've got some handy rides at the top end – Aerovelocity, Victory Magic and I will probably ride Beauty Only in the miles. It would be nice to win some more Group Ones."