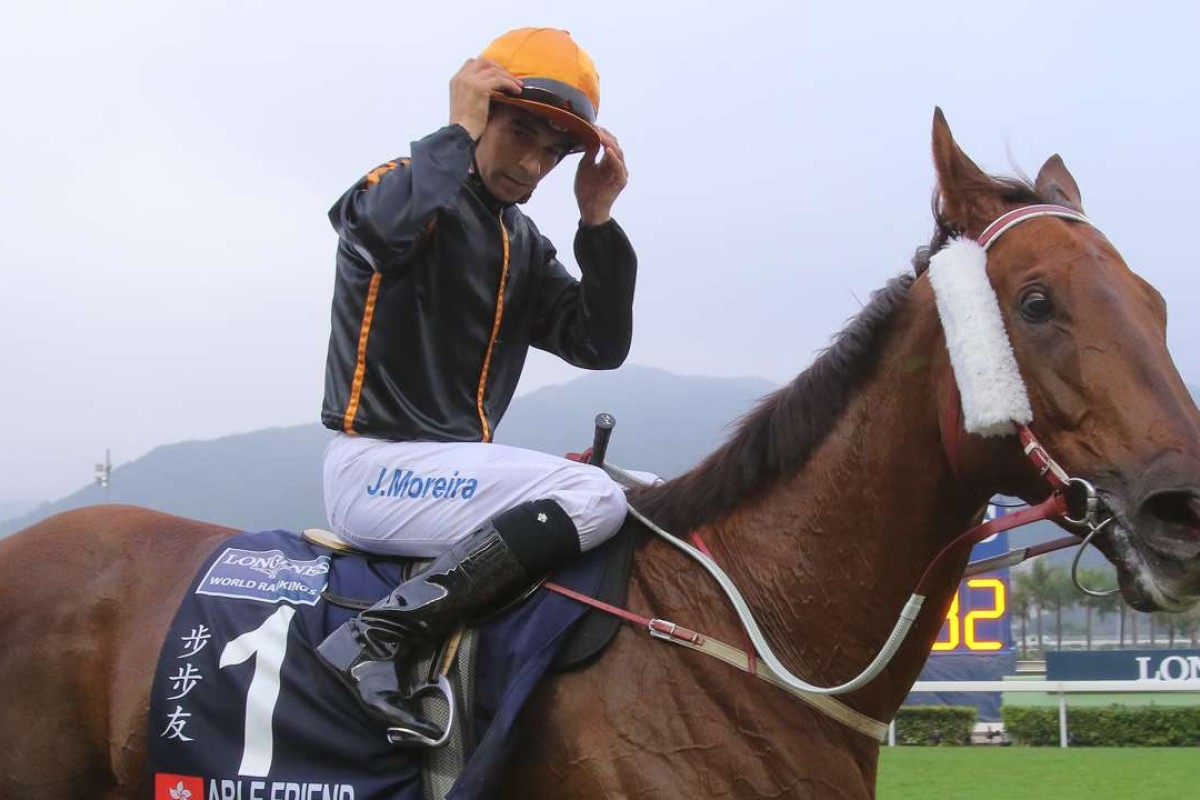 John Moore's day at Sha Tin opened up with manure when champion galloper Able Friend suffered a minor injury on the track, then things continued pretty much the same vein when the racing started.
Off and running: 2016-17 racing season starts with a bang at Sha Tin racecourse
As Able Friend is currently based at the quarantine stables after his return from Australia last weekend, he is required to do his morning exercises later than the bulk of the horses training at Sha Tin.
"I think it's a bit of a problem there because by the time Able Friend comes out in the quarantine area, there's a lot more vehicular traffic along the roads next to it and that's what caused the problem," he said.
Able Friend shied as a manure truck went past the polytrack trotting ring, dumping his rider Thomas Yeung Kai-tong and getting loose in the ring. Able Friend ran into a plastic rail, which broke on impact and the sharp edge left a wound on the gelding.
"He cut his elbow and had some other superficial cuts – he needs a little patching up but the vet, Paul Robinson, says there won't be anything serious in it," said a relieved Moore, who only seven days ago lost his reigning Horse of the Year, Werther, to injury after a freakish accident.
Werther will be out for several months with a suspensory injury after he tried to kick another horse, missed and fell over, while he was coming back from a morning track workout.
But if Able Friend's incident was the part of the day to grab a headline, it also had quite a bit in common with the rest of Moore's afternoon.
His yard is normally one of the fastest to get a score on the board each season and Moore saddled up four outright favourites on the first-day programme, with little to show for it at the end as only Team Sweet managed a place.
The final straw was surely Green Card (Joao Moreira), fourth in race eight, who was snookered for much of the straight behind other horses and unable to get a crack at them.
"It hasn't been my day. That should have s*** in," said Moore, as he kept the theme of his day alive.