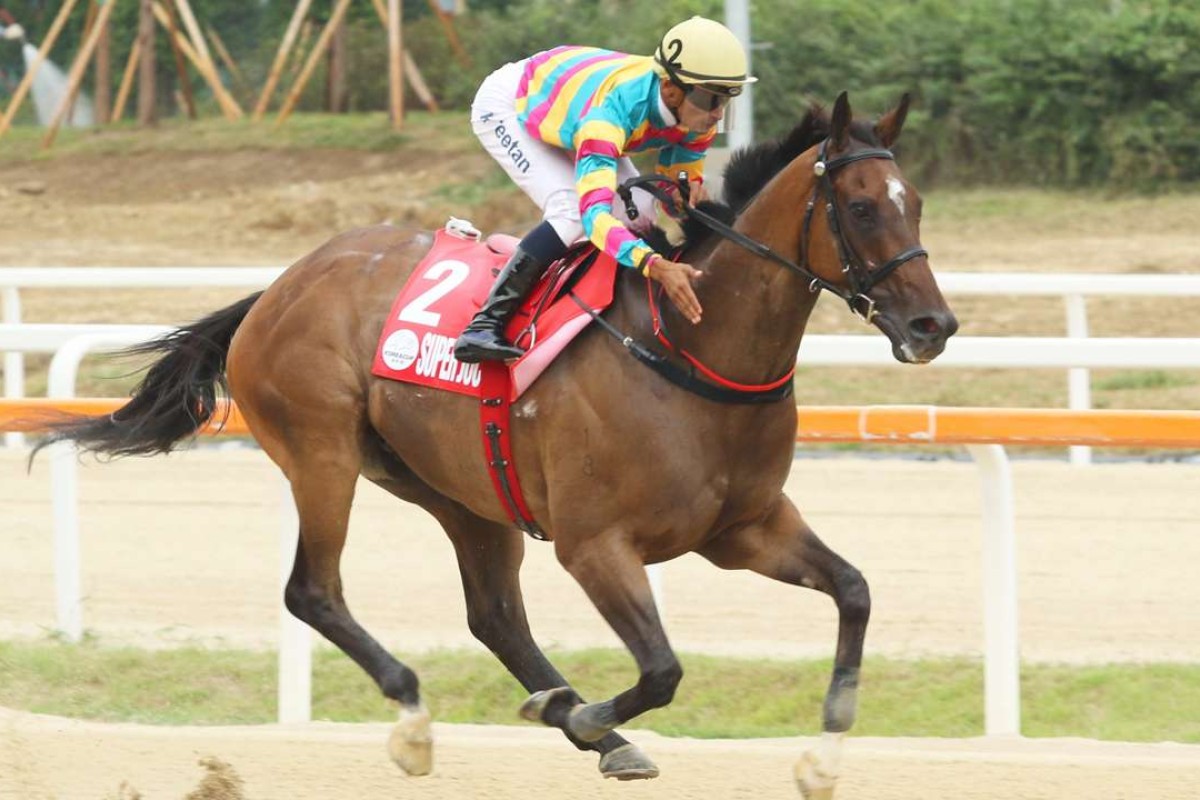 The go-ahead vibe from the Korean Racing Association leading into Sunday's international races should be reason for excitement, not just in Korea but in the region, as another Asian nation takes steps towards transferring the power base of racing.
Yes, it's still a way off and KRA ambitions to get to a high level in six years may prove optimistic, because there are many deeply-rooted challenges to that, but Korea has the drive and the funding to take the steps and the steps it is taking mirror those of Hong Kong racing twenty five years ago.
It isn't so long ago that Korea was a reminder to those who think the most important piece of the puzzle in racing is owners. Before the turn of the century, there were few if any owners in Korean racing.
The KRA owned the horses – flown up in job lots from Australia and New Zealand at a very low, flat fee for anything with four legs and a tail one stride ahead of the knackery – and racing took place and people bet. And how they bet.
When Korea presented a report at the 2003 Asian Racing Conference (ARC), its betting handle per annum was not quite biting at Hong Kong's heels, but it could see them and was baring its teeth.
Second-year blues? Jury still out on jockey Kei Chiong as pressure to perform mounts
Somewhere along the way, Korean turnover hit a hurdle, Hong Kong's betting turned a corner and that gap between them opened wide again, but Korea still has turnover that would be the envy of most jurisdictions and now does have ownership and a breeding industry. That turnover will allow it to make great strides, using the blueprint that raised Hong Kong up – a deliberate, hands-on management of the standard of local horses and of the standard of events like Sunday's internationals to ensure one helps the other to lift.
When then Sha Tin-based jockey Glyn Schofield rode at an invitation meeting during an ARC in Seoul just over a decade ago, he returned with a report that "our Class Five horses would be champions there." Standards look to have improved somewhat – two of the next three home behind Super Jockey were local horses – but doubtless there's further to go.
Most interesting from the KRA's pre-event language is the belief that it must move from sand to turf racing to really make the grade, as reported by colleague Michael Cox, and the international events there will include turf events from 2018.
That will be a whole new ball game on several levels. It isn't as 'easy' as just redoing tracks and putting down turf surfaces – that certainly will be challenging enough in a climate that is freezing cold in winter, and it might take many years to get right, just on its own.
There will also be the need to overhaul the culture and switching a burgeoning breeding industry from sand horses to turf horses, and that doesn't look like something that will happen in six years either.
But what the KRA did that almost nobody has been able to do in the early stages of international racing is to get plenty of outside interest.
The two international races were taken out by Hong Kong and Japan, near neighbours, on Sunday but there was participation from seven countries. We suspect Sydney's Championships, which struggles to attract visitors, would lie awake at night dreaming about participants from seven countries.
Alan Aitken's 10 horses to follow for the 2016-17 Hong Kong racing season
The world might be waiting breathless for the emergence of a legitimate racing and breeding scene in China but will be gasping and turning blue at some stage while it waits.
Korea is not some mirage, however. It is the real emerging Asian jurisdiction, with many challenges naturally, but the financial clout and the will to make things happen and become one more piece locked in the puzzle as Asia moves to being the centre of the universe in horse racing.
French simulcasting proves a mishit
Simulcasting is definitely not a "build it and they will come" proposition and two sparse French races on Sunday night painted everyone a very clear picture.
Earlier in the day, the sprint from Korea held HK$23.6 million on a single race, perhaps a race with ambitions but no current pretension to a Group One tag yet a race containing a strong Hong Kong connection through Super Jockey.
Later that night, the two Group One races from France, combined, held HK$16.6 million in wagers. There was no Hong Kong link and barely enough runners in each event to bother holding it at all.
There was a time that Hong Kong's simulcasts from overseas routinely held only an average of HK$5-6 million a race, especially on the less popular fixtures like the Breeders' Cup, but those days are gone. For a simulcast event now to be seen as a success, even worthwhile, an average of HK$16 million per race looks the waterline. An HK$8 million average is so 2010.
To find anything even remotely as disappointing as Sunday's French simulcast, we have to hark back to when the Jockey Club tried to slip two lower grade restricted races from Randwick in Sydney into its Melbourne Cup Day simulcast, from, yes, Melbourne. It tried to sneak two chestnuts into a greys only race and punters weren't blind – the six races from Melbourne averaged HK$13.2 million each, the two from Sydney just HK$5.8 million.
To the French, even the world at large, the Prix Vermeille and the Prix du Moulin de Longchamp might have meant something marvellous due to their sexy Group One tags and breeding status – to Hong Kong punters, those things mean absolutely nothing in regard to their attractiveness for betting.
Global commingling on the agenda as Japan plans to begin overseas simulcasting with Arc
So these are going to be recurring issues with simulcasting – and, ultimately, bilateral commingling – the small fields which are part and parcel of some jurisdictions and the lack of a hard Hong Kong interest. You'd have to say the Japan Racing Association has nailed it with the proviso that its simulcasts of foreign races, which will commence with the Prix de l'Arc de Triomphe next month, must involve actual Japanese-trained horses competing.
But perhaps the Jockey Club will be forced to bite the bullet and commit to more underperforming simulcasts with the likes of France, where previously only the Arc and French Derby ever got airplay, as it seeks to bond with that jurisdiction looking towards an imminent commingling arrangement later in the season.