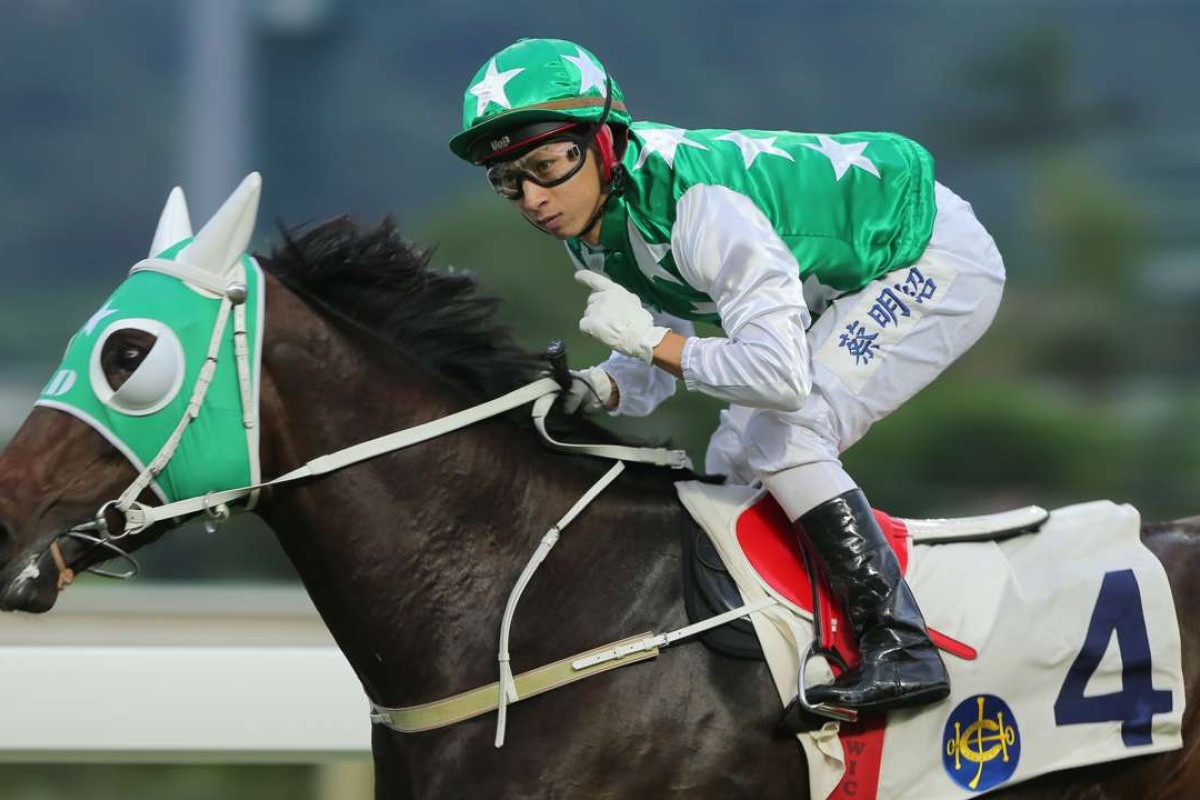 Let's say right up front that we thought Pakistan Star's performance on Sunday in defeat was vastly superior to his debut win in July, and at least as good as his first-up win this season.
As far as we're concerned, second is just a finishing position, it isn't a performance – and the performance of the three-year-old was exceptional again even if a lot of people were left disappointed by the defeat.
But perhaps Tony Cruz did have a point when he reiterated post-race what he had said beforehand, that Pakistan Star being rushed up the ladder with two very hefty ratings rises didn't really assist in the development of a horse with plenty of kinks still to iron out.
It isn't that Pakistan Star was somehow not good enough to cope with a rating of 87. In fact, the day will come where people will look back and wonder how he was beaten off that rating but that isn't the point.
Does anyone think the coach of Michael Phelps didn't know the swimmer had tremendous talent as a 10-year-old? But if anyone suggested that the future winner of 23 Olympic gold medals should be tossed into an Olympic final, they'd have been held to ridicule.
And that's the point about young, under developed talents being too quickly thrown in with more experienced, mentally and physically tougher rivals, even if they don't possess the same natural talent.
Bubble burst: handicapper helps inflict Pakistan Star's first defeat, according to trainer Tony Cruz
Certainly, Pakistan Star was more deserving of his 30-point raise than was the David Hall-trained Taverner in 2009 after two starts against moderate opposition for two soft wins. The margins weren't as big but the performances were more striking and evinced more actual talent, but then Taverner didn't win again for 18 months after being too quickly hoisted up the ladder.
He made mistakes when he was chucked into Class Two too fast and was beaten several times as a hot favourite before his meteoric rise was over.
The handicapper might point to the other side of the argument: Silent Witness wasn't stopped by a 28-point rise in his first two starts and won his first 17 runs; or Entrapment, who went up a mere 22 points for wins at his first two runs and won his first eight and was later beaten in a photo in a Hong Kong Sprint.
But the point is that these exceptions are just that, exceptions – they shouldn't be the blue print for every horse of promise which emerges.
One idea doing the rounds is that these sorts of rating rises should be capped at 10 points per win to more comfortably accommodate the development of young talent, which, in the end, benefits Hong Kong racing.
Now we just know the handicapper will say that isn't fair to the horses behind the likes of Pakistan Star, and we'd almost agree, but then could we suggest a little more dynamism on the drop side of the ratings to address such issues? You can't have it all one way.
This isn't about who meets whom so and so pounds better next time, this is about shoving them up the class levels too fast, to a point where there are rivals strong enough, fast enough and tough enough to take advantage of whatever shortcomings promising young horses have as a result of their inexperience.
And that's what Cruz was talking about. In other jurisdiction, people openly criticise trainers who rush young talents too fast into harder assignments but in Hong Kong the trainer doesn't always have the say on that.
Three years on, Moreira by the numbers
Simply because it occurred to us that on Wednesday night, three years ago, was the first meeting of Joao Moreira's life as a Hong Kong club jockey, here are a few of the Brazilian's statistics during the time he has tipped racing here on its head.
For the purposes of this exercise, Moreira's rides in the International Jockeys' Championship or for any other reason, prior to October 20, 2013 aren't included, nor are any rides overseas.
In that time, the Magic Man has had 1,827 rides for 433 winners (23.7 per cent), including two six-timers, eight five-timers, 20 four-timers, 55 trebles and 54 winning doubles.
He has won 25 Group races, made up of 11 Group Ones, four Group Twos and 10 Group Threes.
If you're looking for the trainers with whom he has nicked the best, the Magic Man has ridden 99 winners for John Size from 427 mounts (23.19 per cent), 72 from 280 for John Moore (25.7 per cent), 36 from 114 (31.58 per cent) for Danny Shum Chap-shing, 27 from 91 for David Hall (29.67 per cent) and 21 for Me Tsui Yu-sak from 84 attempts (25 per cent).
And, as for market expectations, you'd have to say Moreira has pretty much lived up to those despite the difficulty of doing so at such a high level. He has been on the outright favourite in 790 races – a tick over 43 per cent of his rides – and delivered 35.4 per cent of the time, with 280 wins.
And for those who have been flat betting his favourites – we know you're out there – a HK$100 bet on every one of those favourites was an outlay of HK$79,000 for a return of HK$71,870 or a loss of 9.8 per cent – not too bad when you consider you're up against a Jockey Club take of 17.5 per cent from the pool.
Typhoon Haima threatens to blow away Melbourne Spring Carnival hopes of top Hong Kong jockeys Joao Moreira and Sam Clipperton
Well, it isn't totally apropos of nothing that we present those numbers as we've become aware of a US-based, online magazine-style publication called Thoroughbred Racing Commentary canvassing interest in an invention of its own device tagged the "TRC Global Rankings".
While sports like tennis or golf might be able to rank their participants by means of scoring systems, it's possible because the same people play all the majors and have to get past many of the same also-rans to be contenders.
The TRC reading is based around black-type events, in our view a flawed concept right from the kickoff given the wide variations in the worth of such races in different places and the frequency of them from jurisdiction to jurisdiction. Even the TRC people are well aware of that, suggesting that an eleventh place ranking for Moreira is remarkable given how few Group races Hong Kong runs.
Launched last week, it's touted as an attempt to produce "comprehensive standings comparing the achievements of jockeys, trainers, owners and stallions around the world" but, in our view, it will serve as further proof of the impossibility of doing such a thing with even a whiff of reality and the usual Europe/US biases will almost certainly see personnel ranked well above their true worth. But, hey, it probably helps to sell horses somewhere.