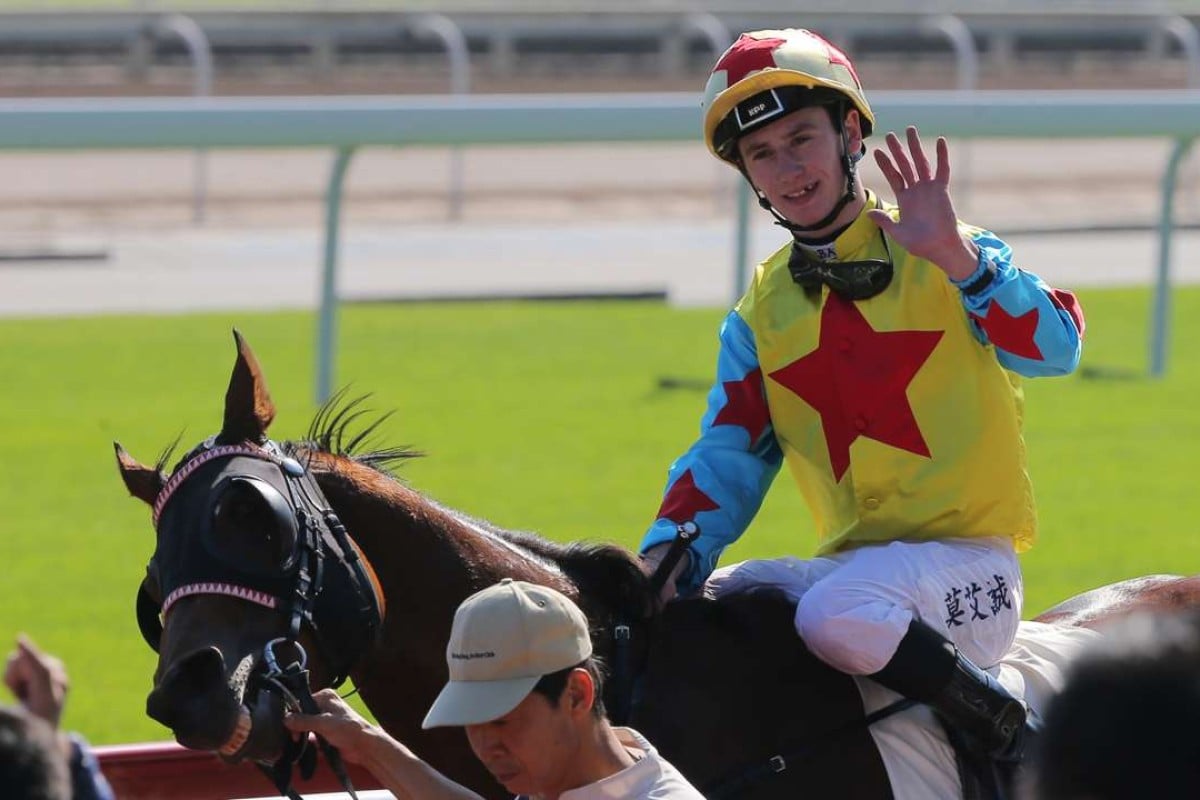 Welcome to the life of the jockey on a short mid-season stint, Oisin Murphy.
It's a tough school, but as fellow visitor Damian Lane can attest, one that can make good riders even better.
Murphy has had a typically tough introduction to town: wait four meetings to get on a horse with an actual chance after riding an assortment of no-hopers, 10 of them rated 100-1 or worse, basically scrapping on leftovers after the top jockeys such as Joao Moreira and Zac Purton have taken their fill.
Finally, you get on a favourite, a real live chance, and ready yourself to fire it out of the gates and, as instructed, go straight to the front.
Then you miss the start.
"That wasn't part of the plan," said a relieved Murphy after the "luck of the Irish" helped Happy Agility to the first win of what the young jockey hopes will be a fruitful, and not just educational, winter stint.
"He half-missed the kick, everything went wrong and I wasn't where I wanted to be in the run.
"I had to wait for a run to come in the straight. Some days you get the breaks, other days you don't. I was on the best horse in the race and that certainly helps."
The come-from-behind win on Ricky Yiu Poon-fai's 3.5 favourite, the only one of Murphy's 32 rides so far that has been single figures in betting, might just have been one of those "make-or-break" moments for the 21-year-old.
An early success can make a big difference in what is a notoriously fickle scene – just ask Australian Sam Clipperton, for whom victory on People's Knight took him to 12 winners in his rookie term.
However, Clipperton is full-time and it is another Aussie that Murphy should perhaps look to as inspiration. That is Lane, who returned to start a two-week cameo on Sunday.
Damian Lane to join Hong Kong's jockey ranks as Chad Schofield cops one-month suspension
Lane is back after his own gruelling "initiation" at the tail end of the 2014-15 season, where he found himself in a similar situation to Murphy, at around the same age.
Now, Murphy might look up Lane's statistics and feel a touch deflated when he sees a record of five wins from 151 starts, but bear with us, it is what Lane took away from that experience that counts.
"It definitely improved my riding," Lane said after a day riding eight outsiders of his own on Sunday, his best result a second on Mighty Maverick.
"I think Hong Kong teaches you to be a bit sharper. In Australia things happen slower. Here if you don't slot in within that first 100 metres there's always someone looking to push up and take your spot. You've got to be quicker."
Lane's statistics after he returned to Australia are far more relevant for Murphy – after going back to Melbourne, Lane returned a career-best 126 winners last season and has ridden a total of 17 stakes-winners since what must have seemed a very long three months during summer at Sha Tin.
Murphy, who spent time riding in Australia, is here to learn and clearly does his homework. While based in Dubai he had channelled some insomnia into watching Andrea Atzeni, a former colleague at Qatar Racing, struggle to ride three from 79 during a stay he eventually ended early to return to Europe.
Watching and experiencing are two different things. Murphy knew gate speed and race position is everything in Hong Kong, but admitted he was shocked by the frenetic early stages of races at his first two meetings.
New jockey Oisin Murphy counting on pluck of the Irish in breaking through in Hong Kong
"I didn't miss watching a race when Andrea was here, so I was well-versed, at least mentally, on what might happen," he said.
"But once I got here I found, at those first few meetings at least, that everything just happened and I didn't get a chance to think.
"Now it is getting a bit easier. Before other jockeys were making my mind up for me, now when I want a position I am making my own mind up, rather than just been put somewhere."
While this might be a tough school, Murphy is a hard marker on himself and a racing replay devotee. A student of the game in the truest sense, he seems to be constantly evaluating and analysing his own rides, studying others and openly states what he could have done better.
It's the type of attitude that, regardless of his results and just like Lane, will see him leave Sha Tin a better jockey than when he arrived.