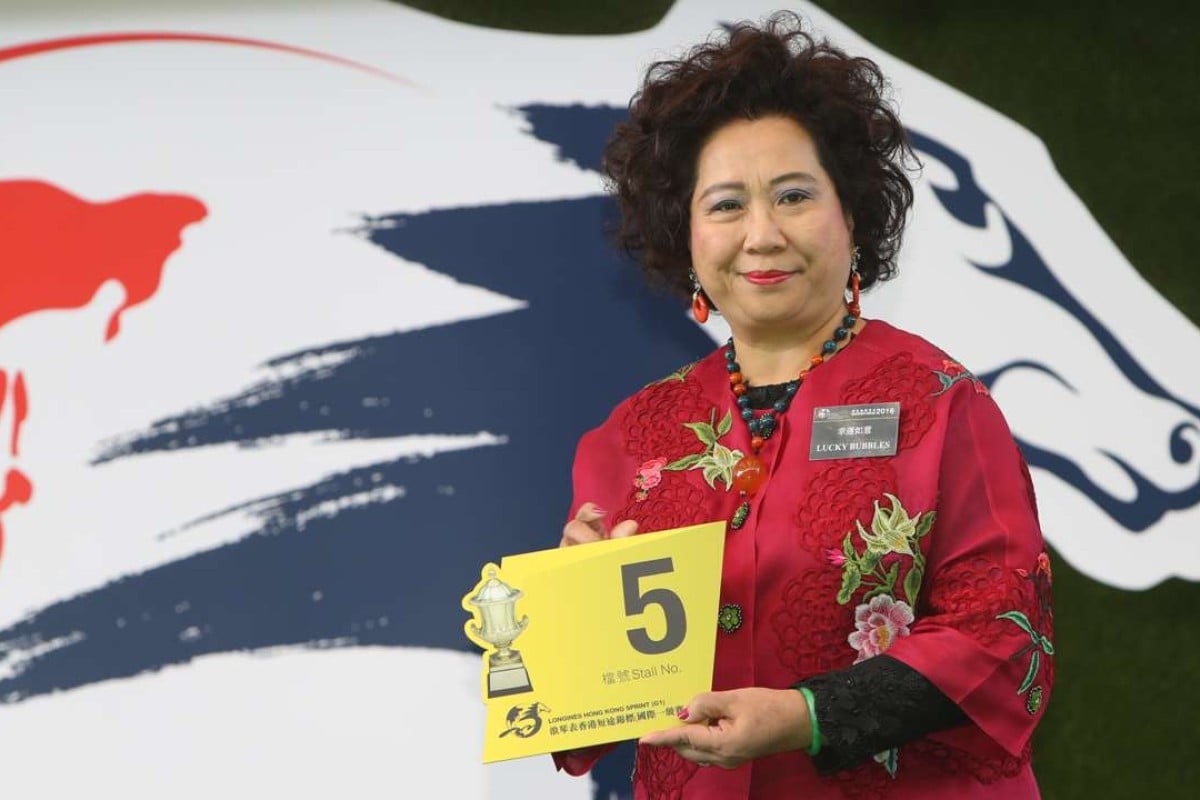 An eventful Longines Hong Kong International Races barrier draw has settled the matter of Sunday's Sprint favouritism, caused trainer John Moore to switch his allegiances from comeback champion Able Friend to stablemate Helene Paragon in the Mile and brought the forecast of a rare strong pace in the Vase.
Most overseas markets had the position of Sprint favourite as an arm wrestle between Japan's Big Arthur and Hong Kong's Lucky Bubbles, but when they came up with barriers 13 and five respectively at Thursday's function, the wrestle looked over.
"Well, he definitely has to be favourite now," said Lucky Bubbles' rider, Brett Prebble. "Being favourite doesn't make them win but that draw gives me all the options tactically. I've got plenty of speed just inside me and some wider out, I can put Lucky Bubbles wherever he's comfortable."
Trainer Kenichi Fujioka said he wanted a middle post position for Big Arthur but wasn't about to abandon all hope.
"He can perform well from an outside post, if he breaks sharply we can overcome the draw," he said.
A number of the speedier Sprint runners drew low to add to Big Arthur's discomfort, including last year's winner Peniaphobia (one), the 2014 winner Aerovelocity (two), Not Listenin'tome (four) and Takedown (six).
Peniaphobia came from the outside last year to win but trainer Tony Cruz looked happier with pole position.
"Gate one is perfect. There is a big difference between one and 14 from the 1,200m because they hit the turn pretty quick," he said. "We don't have to use the horse up as much early as we did last year."
Moore had been exuding confidence all week that Able Friend would be right in the finish of the Mile despite fitness concerns after only one 1,200m run in a year. That optimism got a boost when the gelding comfortably handled classy, in-form Mr Bogart in a gallop Thursday morning, but a kick in the teeth hours later when he drew the outside.
"I was hoping for a mid gate and cover to help him through the race but, from 14, he'll have to go all the way back and he'll have more to do in the straight – with the query over his fitness, that might just be too much," Moore said. "Helene Paragon was unlucky in the lead-up, he's fit, and now he's got the good draw. Hugh Bowman was ecstatic with his gallop and Helene Paragon has to be the pick of my stable runners now."
John Moore confident of a strong HKIR showing, but reckons he'll be even better next year
Just to add to the Mile puzzle, another of the strongest fancies, Beauty Only (Zac Purton) drew next to Able Friend in 13, while Beauty Only's stablemate Beauty Flame also drew wide in gate 12.
"I don't really mind," said Cruz, the trainer of the pair. "We know their patterns – Beauty Only will be out the back and Beauty Flame will be up the front and the draw won't change that. My other runner Romantic Touch drew well in four so he'll be up on the pace."
Moore was generally happy with his fortune across six runners in the day's Group Ones: "Apart from Able Friend and Joyful Trinity, I've got two sixes, a four and a five – not much of a poker hand but I'll take them as barrier draws."
Likewise, John Size drew well with Amazing Kids (seven) in the Sprint, Sun Jewellery (three) and Contentment (six) in the Mile and Eastern Express (two) in the Vase.
"That usually doesn't happen – I'm happy with that," said Size.
The prospect of a repeat of last year's violent pace in the Cup remains on despite the 2015 all-the-way winner A Shin Hikari drawing barrier one as opposed to 11 last year.
"Actually, four to five was my ideal. I wish he can set the pace and lead from the field until the finish," trainer Masanori Sakaguchi said.
Defending Hong Kong Cup champ A Shin Hikari shines in sterling trackwork display at Sha Tin
If A Shin Hikari strings them out like last year, draw positions might not be as meaningful as they often are from the 2,000m start but the Japanese connections of Lovely Day (five), Staphanos (seven) and race favourite Maurice had no complaints, with Maurice pulling the same eight gate he had winning the Tenno Sho in Tokyo last start.
The 2,400m Vase is often a jog-trot rather than a staying test but Big Orange's trainer, Michael Bell, doesn't expect that to be the case on Sunday.
Big Orange's trainer Michael Bell looks to expose weaknesses in Hong Kong Vase favourite Highland Reel
"Big Orange likes a true-run race over 2,400m and he'll be going a good clip. The favourite Highland Reel obviously made the running when he won in America but he is not a confirmed front runner," Bell said after drawing 'lucky seven' at the start. "We will definitely be on the pace, Ryan Moore on the favourite is a very experienced jockey and he won't want to go on a suicide mission taking us on."
The favoured runners, Highland Reel (10) and Nuovo Record (12) drew towards the outside, while French stayer Silverwave jumps from one.