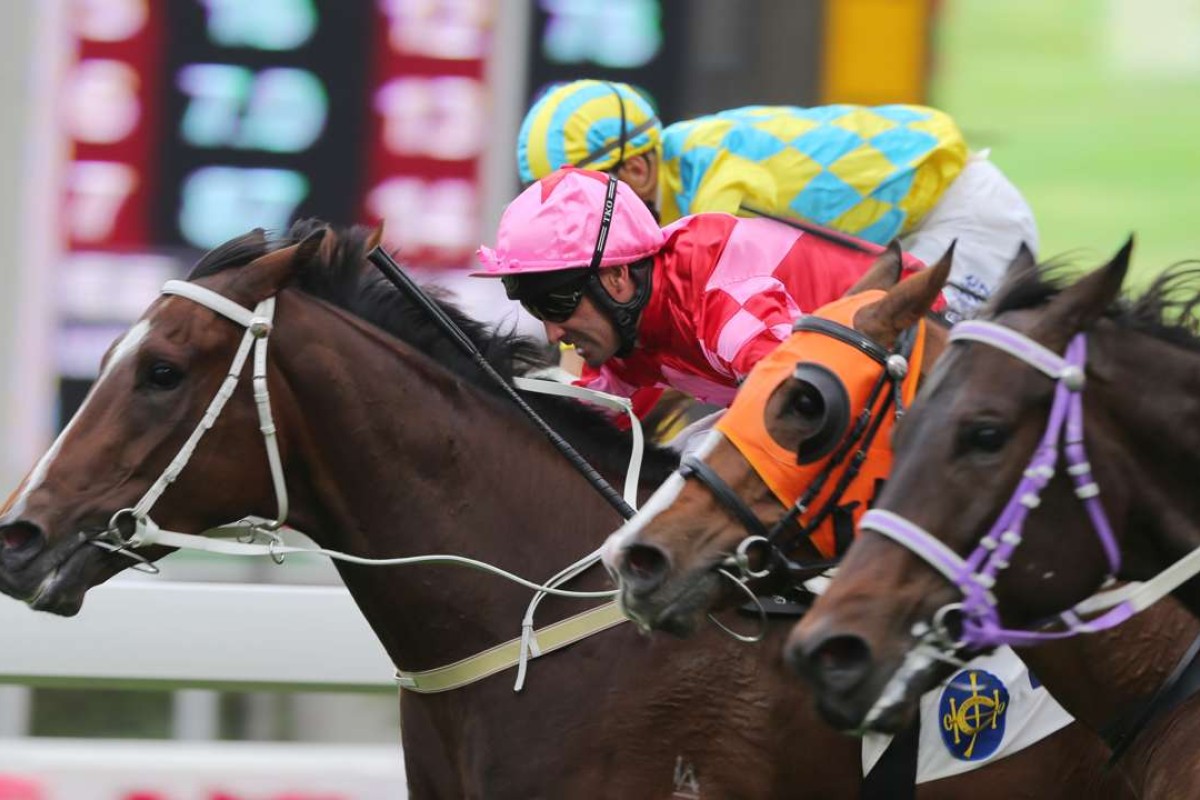 Everything went wrong for Regency Bo Bo last start but Neil Callan helped keep things simple for the talented youngster on Saturday by spearing the three-year-old into a prominent position.
An impressive debut winner in a griffin race two starts back, it was a hard watch for those who buttered up and backed Regency Bo Bo at start two, with the Tony Cruz-trained gelding doing nearly everything wrong.
It was ugly enough that some punters abandoned Regency Bo Bo, especially after he drew barrier 13, but Callan put the horse up outside the lead and he ground out a win.
"He was impressive first-up, but we rode him quiet and he probably did that on raw ability," Callan said. "Last start though when we tried to ride him the same way, he got parked out wide without cover and he was on the wrong leg, he was looking at the horses on his inside, and the tempo of the race was a bit messy as well."
Drawn another terrible gate, trainer Tony Cruz instructed the Irishman to hunt forward in a race that lacked pace on paper.
"He even said if you have to lead, I could, but to keep him rolling," Callan said after he sat outside Good Method and urged his mount to a narrow victory.
"Putting him up on the speed helped him a lot because otherwise it could have been a really messy tempo and we saw how he struggled with that last time. It would have just made things more difficult, trying to get a position in behind with him, getting him on the right leg around the corner and so on.
"But because he rolled forward and had the natural speed to do it, he could navigate the bend in his own way, I didn't have to touch him. If you are one-out or two-out without cover, you always have to keep your position behind a horse – it's just an inexperience thing. If you put them up outside the lead or in front, you don't have to organise them, they are doing it of their own accord."
Callan said Regency Bo Bo, who is eligible to run in the Griffin Trophy in two weeks, is far from the finished article.
"He still did a lot wrong, and he is going to develop and fill out as well," he said.