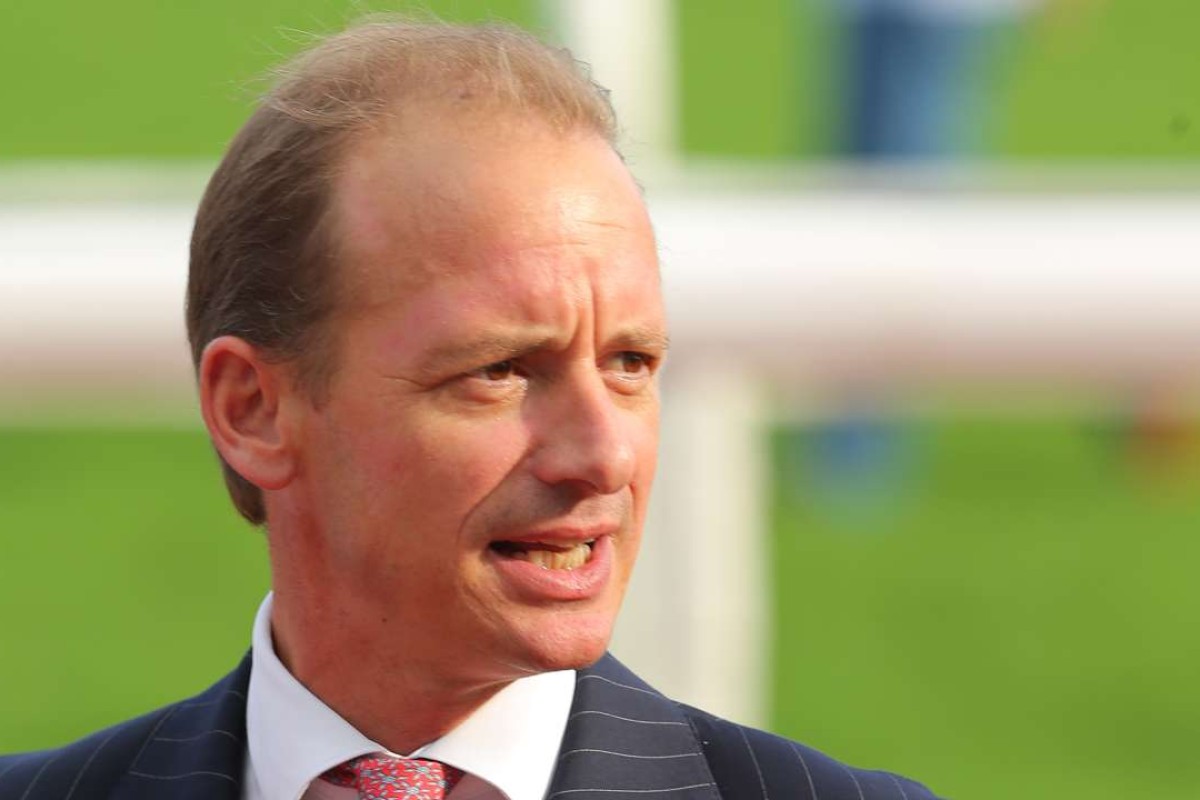 The Hong Kong Jockey Club has proved the peacemaker between trainer Richard Gibson and owner Jackie Wong See-sum in the wake of revelations about a missing €1 million (HK$8.2m) transferred to the trainer to purchase a horse.
Gibson went public almost two weeks ago to reveal that he had been the victim of an internet scam, which had stolen the funds when the trainer believed he was transferring them overseas to secure the horse.
The funds have been partially recovered, after the club put Gibson in touch with law enforcement authorities and Interpol became involved, but €400,000 (HK$3.3m) are still missing.
The trainer said he went public to head off rumour and innuendo that had been circulating regarding the missing money and to clear the air but the prospect of legal action by Wong still seemed to be floating in the air – until now.
Police trace HK$8m Hong Kong trainer lost in horse-buying email scam
"The club normally has no role in a situation like this but we felt it didn't make sense that this conflict continued," Jockey Club chief executive Winfried Engelbrecht-Bresges said on Saturday.
"This was an internet fraud case of significant concern with a large amount of money but there were a lot of rumours spreading suggesting inappropriate actions of the trainer. That was not the case, there was no inappropriate action by the trainer. And I have to give great credit to our head of racing services, K. L. Cheng, who has brought the two parties to the table and now they have reached consent about how this problem can be resolved.
Neil Callan collects treble at Happy Valley, giving trainer Richard Gibson a boost
"I'm not at liberty to outline this plan and I believe that both the owner and Richard Gibson have agreed not to make any public statement regarding how this will be resolved. But I am pleased to say a plan is in place and from the club's point of view we are pleased to have averted the prospect of legal action."