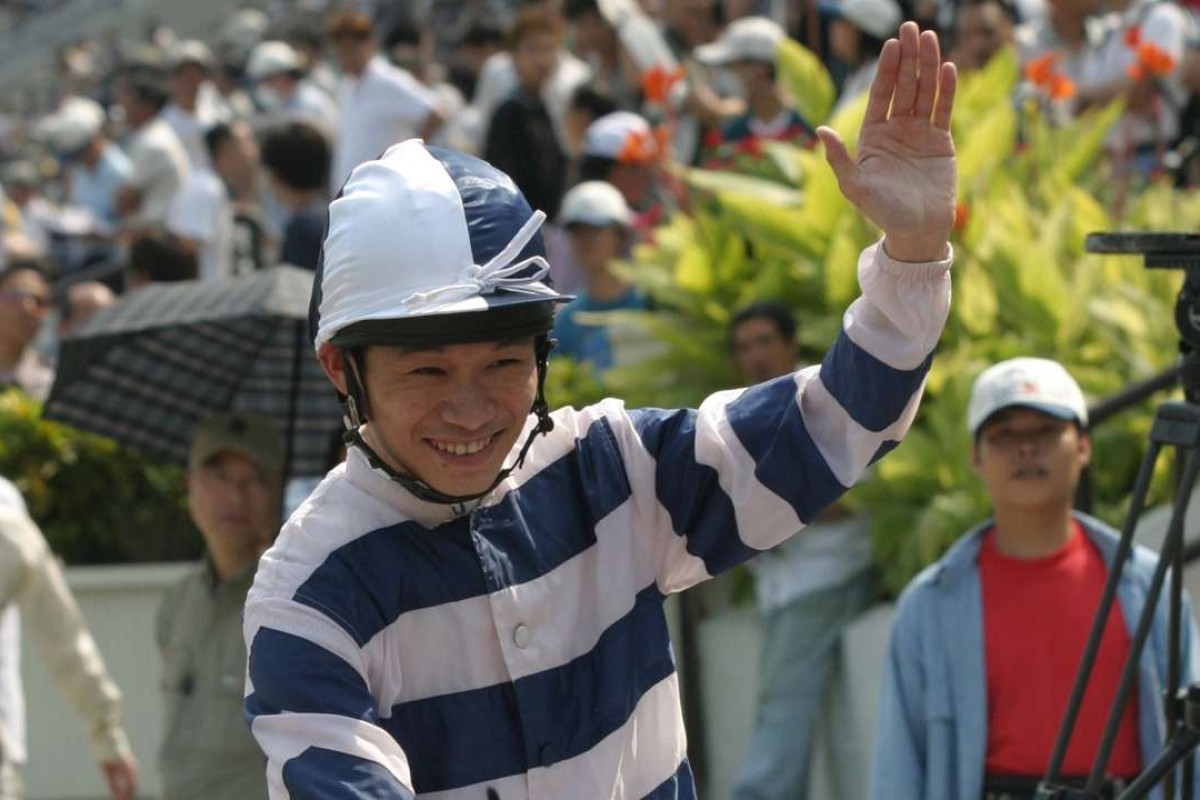 The licensing committee meeting at the end of next week looks a key assembly in a couple of important areas for the Hong Kong racing scene over several seasons to come.
There is strong expectation a new local trainer will be named – perhaps the favourite there is Frankie Lor Fu-chuen to shade Jimmy Ting Koon-ho – along with a new expatriate trainer.
With all due respect to Lor and Ting, the biggest interest is in who the Jockey Club anoints to fill one of the gaps left by the departure of Sean Woods and Andreas Schutz at the end of last season.
It will be an important appointment, given that the new trainer will have only next season in which to familiarise his or herself with Hong Kong's systems before those systems change with the addition of Conghua in the final part of the following term.
It also takes on some significance with regard to the major races and the big-ticket imports as John Moore's activities buying fillies at recent sales in Australia are, by his own explanation, geared towards a day in the not-so-distant future when he will abdicate his place as the big-money trainer in town.
As we have mentioned here before, there has been a change in the direction the wind is blowing, with the former insistence on a northern hemisphere trainer to replace similar now appearing to have softened and southern hemisphere trainers seem to be in the forefront of discussions, albeit without what we might call a perfect and obvious candidate.
Rejected: Andreas Schutz and Sean Woods lose Hong Kong licences
Not that there is a perfect system for identifying the right trainer and the two handlers who were shown the door last July showcased that dilemma.
Sean Woods was a surprise choice when licensed in 2002, a relatively low-profile horseman in England with little or no major success to his credit, whose main qualification appeared to be strong family connections to Hong Kong and it was no real shock he eventually didn't quite measure up to the club's benchmarks.
But, having said that, Andreas Schutz came with a string of premierships, Group One winners aplenty and was even responsible for a world champion under the old Emirates World Series format, Epalo. Yet he also proved to be unsuited for Hong Kong in one way or another not necessarily linked to his training abilities, despite his important successes with Good Ba Ba.
So there is no simple formula, and that's even before the background complications set in.
We understand one very suitable and high-profile Australian trainer is a prime candidate but for something ancillary to horse training which might come under the investigation spotlight in the near future. Nothing is ever simple.
The licensing committee meeting should also bring more news on when Hong Kong will see one of the brightest riding prospects touted produced in recent years, apprentice Matthew Poon Ming-fai.
"The Poon Train" has ridden over 100 winners during his time training in Adelaide, he's a sensation there and in contention for the open age premiership – no small feat in a metropolitan area.
Our understanding is that Hong Kong is likely to see Poon riding in races here in April, but we wonder aloud whether a more measured approach would be better for all concerned.
What would be wrong with leaving Poon in Adelaide until the end of the season? Give him at least his chance to win a confidence-boosting title before being thrown into the lion's den?
Reality will kick in once he is here, when every time he looks around the jockeys' room he's going to see Moreira, Purton, Whyte & Co.
One of the major transitional issues which the Jockey Club's apprentice programme has yet to address in any way is the gap between training and the "real thing" once apprentice riders get back to Sha Tin. There really is a need for something in the middle. In Australia, or most places overseas, apprentices grow and develop by riding against the best experienced riders in metropolitan areas but with the outlet of second- and third-tier racing, where the young riders get to turn up as the "Magic Man" themselves with all the favourites to ride.
Here, there is never the relief of switching to a lesser grade and Poon will need to be twice as good as his reputation to again get a sniff of a championship.
Terrific horsemanship by Shum with Supreme Profit
Kudos to Danny Shum Chap-shing, whose effort to get a Group Three win out of Supreme Profit was easy to underplay in coverage of the weekend's racing.
Not many horses ever get themselves from Class Five all the way to a triple-figure rating, where Supreme Profit now sits, let alone win a Group Three race on the way.
In fact, not many horses "survive" the kind of campaign Supreme Profit had two years ago, when he won five races in a season. Any horse that wins five in a season struggles to win at all afterwards but, after a 2015-16 season of floating around at the border of Class Three and Class Two, and even winning one late in the piece, Supreme Profit has returned this term to take his career a full class higher again.
That's a rare bit of handling from Shum.
John Size has produced the only comparable efforts in our time in Hong Kong, but both with stable transfers (yes, once upon a time he used to get a few of them).
In his first season, Size picked up Darwin, just turned four and gently handled by Geoff Lane as a three-year-old with only five starts, and Size took him from a rating of 41 to 100 that season, winning six races along the way including a Class One but he never ascended to winning above that grade.
The following season, Size took Century Star over, at that stage winless from 25 starts, and took him to Group One standard as the gelding won eight of his next 11 including two Premier class races, the equivalent of what we now call Group Threes.
Chad Schofield's gem gives Danny Shum a Supreme Profit in Centenary Vase
There were honourable mentions, too, for Almond Lee with Being Famous and Tony Millard with Noble Boy (the first one, as there has been another since in the same ownership) but, while they made great progress, they didn't win beyond Class Two.
But Shum can take a big bow for the ascension of Supreme Profit from the bottom of the pile to winning in Group class.