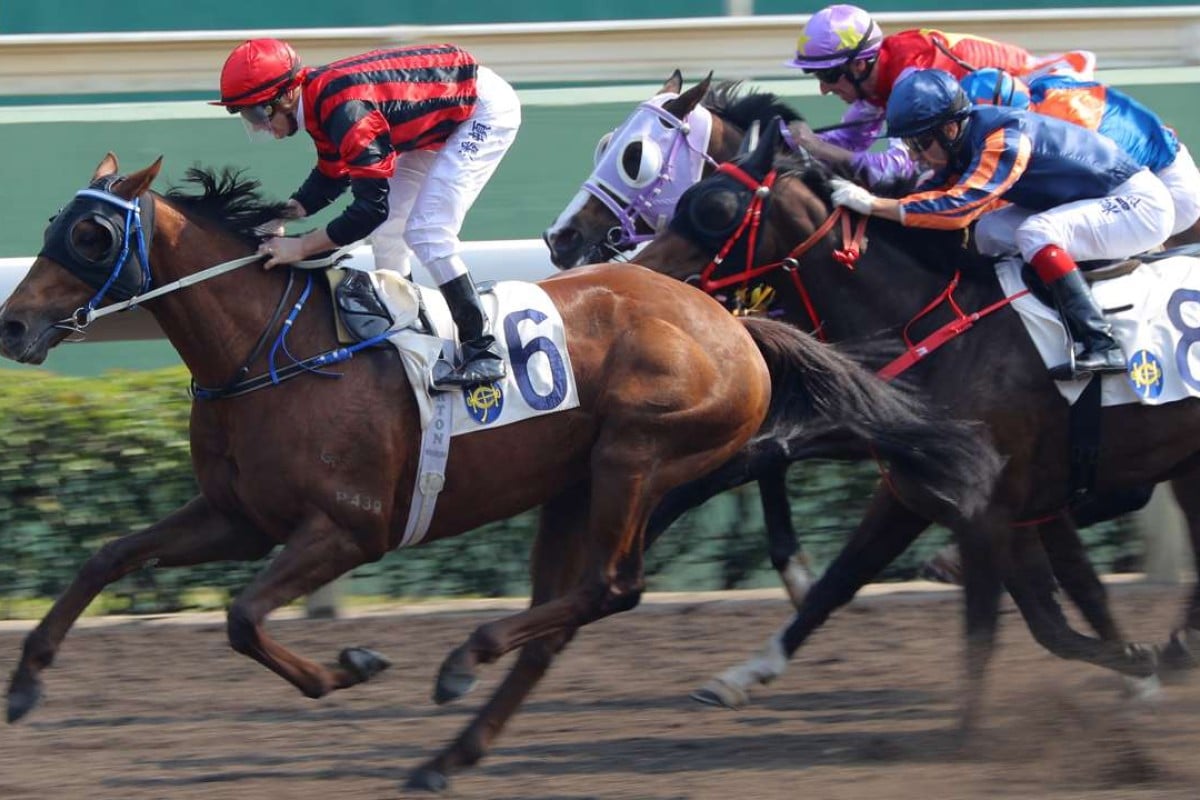 There is definitely something afoot at Saturday race meetings but nothing that punters were complaining about yesterday amid a black storm of the types of winners you pick straight off the form guide page without any study.
And maybe that's what the Saturdays are all about – less time so punters cut corners and sometimes, like yesterday, less is more. More accurate.
Last start 10-length winner? Tick. And Vanilla steamed home. Joao Moreira. Tick, tick, tick, tick. John Moore in the trophy race. Go Beauty Go. Tick. John Size. Tick, tick and tick.
And punters backed them enthusiastically – and they arrived with such regularity – that the all-up money that made Volitation open 1.6 for the ninth rolled onto Beat The Clock and saw him open up at odds of 1.1 for the final race.
So heavily supported was Beat The Clock by the rank and file punters that the Size-Moreira treble on the last three races was looking at paying about 7-1, while the treble that did arrive – with the 5.2 second choice in betting, Daring Fit – was over 54-1.
Punters were wallowing in the dough that winning favourites brings, but the last was where all those roll-ups hit a hurdle and so did Moreira, ending up on the ground on the way to the starting gates and left icing a swollen right thumb afterwards.
Defending champion John Size is on pace for a record-breaking season
"I was cantering him to the gates, like I always do and not very fast, and Beat the Clock was going around the turn like a motorcycle rider – leaning over as he went around – and then he just slipped over. If you go and take look at the track, you can see the mark where he slipped," Moreira explained. "Actually, I think it was that which cost him the race because he wasn't as focused in the gates and didn't jump as well as he usually does."
California Disegno wins but Tony Cruz still dreaming of a Hong Kong Derby with Circuit Hassler
One of the tricks of the trade for trainers with horses who might not be focusing is to put them over a couple of hurdles in the week before a race to sharpen them up mentally and it has a fair success rate but there was no opportunity to refocus Beat The Clock at that stage, even if his jockey had been sharpened over jumps on Friday night.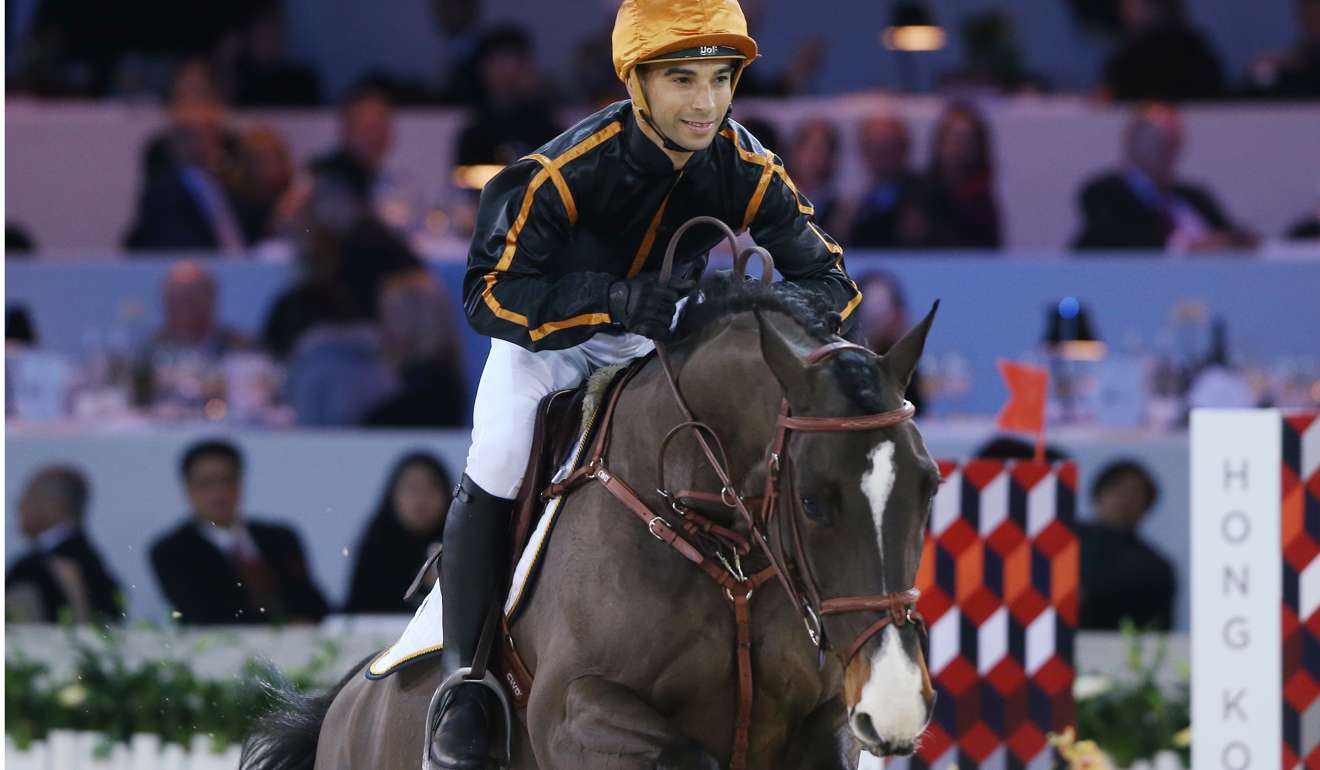 Moreira, along with Neil Callan, Vincent Ho Chak-yiu and Derek Leung Ka-chun, had gone a couple of rounds show-jumping in the Jockey Club-sponsored "Race Of the Riders" at the Longines' Hong Kong Masters event.
"I loved it but if you ask me if was any good, well, probably I didn't do any better than the equestrian riders, who are all brilliant horsemen, would do if they came out today to ride in races," he said.
Young Irish ace Bertram Allen wins Hong Kong hearts ahead of Longines Speed Challenge defence
Douglas Whyte also ran afoul of a horse who could have done with a few jumps in front of him (and, if he lived in another jurisdiction he probably would have) when low grade stayer My Folks decided Saturday racing wasn't for him.
Douglas Whyte gets the most out of John Moore's immature Magic Legend
"It was a strange one – he jumped well then just seemed to decide to stop and he went down on his knees and I knew very little about it; I was on the ground," said Whyte, whose day nevertheless picked up and he took home a winning double.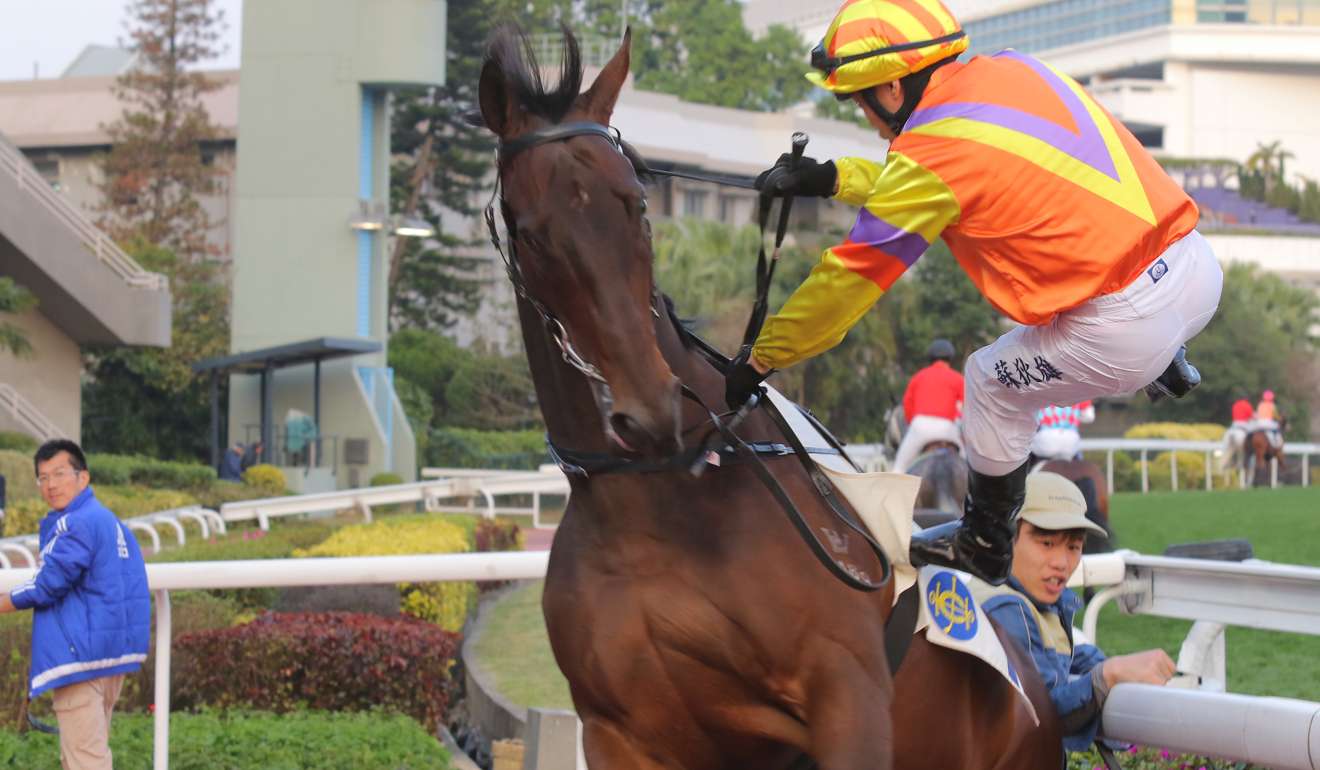 Ben So Tik-hung on the other hand, knew all about what was happening when he ended up off his horse for the final race. Glorious Partners – described by his gobsmacked trainer David Hall as "extremely quiet" almost got on to the track before a camera clicked and his crazy moment arrived. At first So held on to the reins, thinking he'd get back on – until Glorious Partners did a backward somersault with pike and even the Romanian judge knew his race was over as the gelding ran off towards the car park.
Saturdays – they are just different.