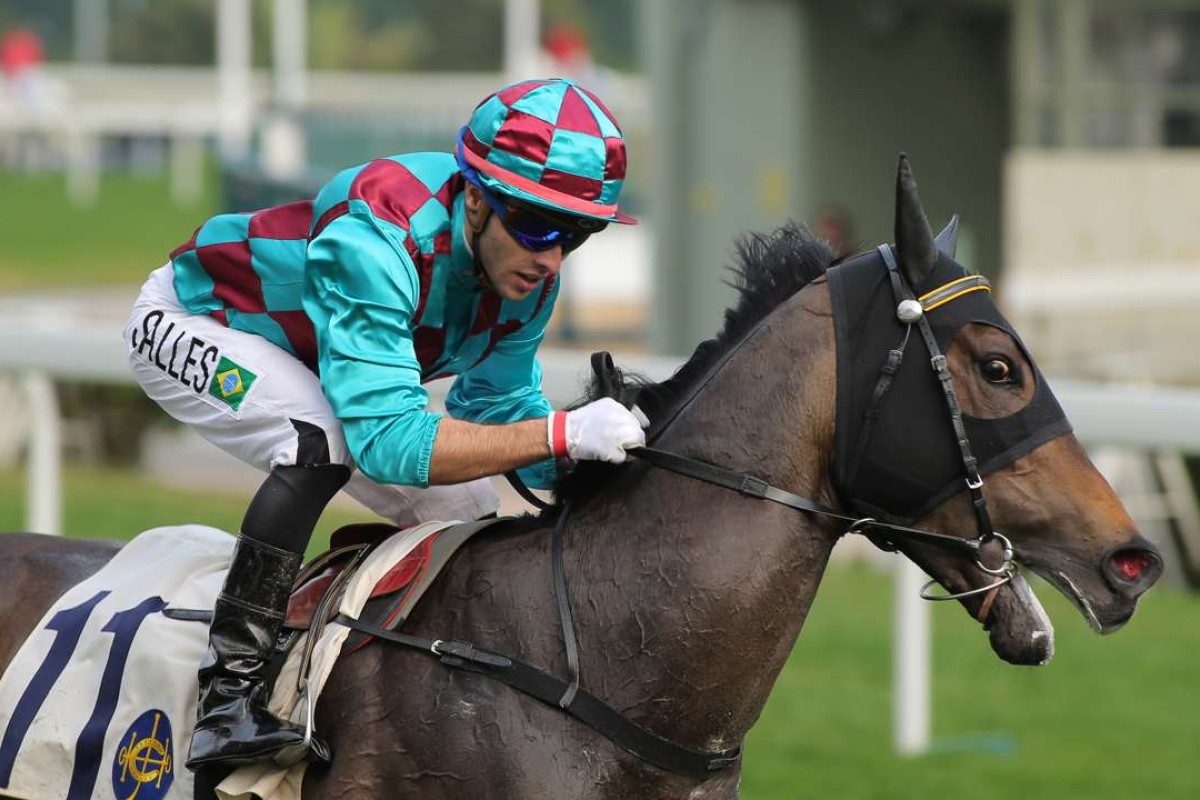 Backing a winner is hard enough when everything goes your way. When a jockey isn't doing his or her utmost to help achieve it, that task becomes almost impossible.
In the past week, punishments have been handed down to three different riders in three different jurisdictions where something has stopped them obtaining the best possible placing.
The circumstances around each are different, but the outcome is the same. The horse doesn't win, punters lose faith and racing as an industry/business suffers. Perception becomes reality and negative stereotypes become ingrained.
In Macau on Friday night, Brazilian jockey Leo Salles was riding the 2-1 favourite Big Success in the third race.
The horse looms up to win at the 200m but peaks on his run.
Big Success loses touch with the eventual winner Rockin Laser and then Salles sits up with 40m to go, allowing Fortune Smiles to sneak through for second.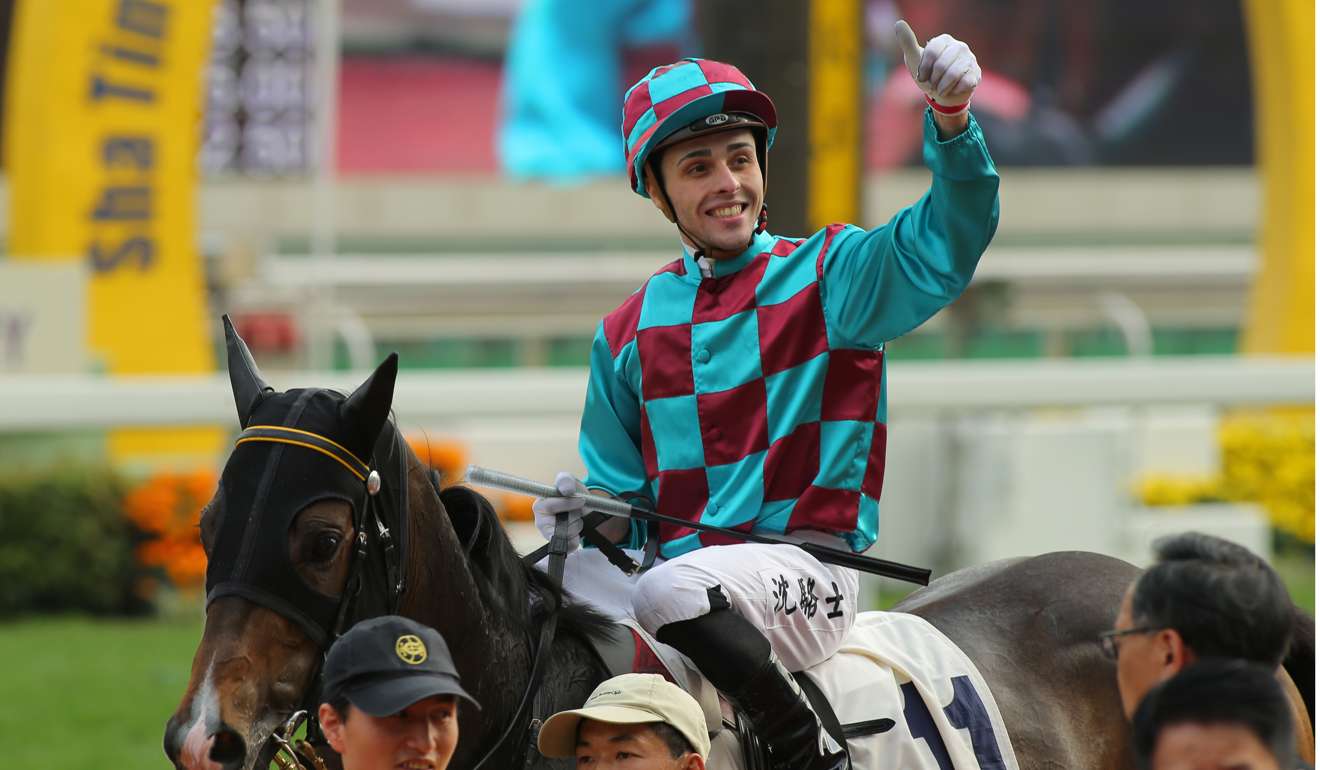 Stewards launched an inquiry and here's what they reported.
"Jockey Salles stated that near the 100 metres his whip had broken and after riding his mount hands and heels he was of the opinion that his mount's run had finished. He added he then elected to stop riding his mount, however added after viewing the official patrol film, he was surprised at how far out from the finish line he had stopped riding his mount."
Stewards were of the opinion that it cost Big Success second place, and Salles was charged with failing to ride him out with "sufficient vigour to the finish of the race" and was suspended for five meetings.
Quinella pools are the biggest in Macau and Hong Kong, so sitting up and restraining the favourite out of the top two should be a big offence. Judge for yourself.
Last week in Australia, Josh Cartwright's jockey license was suspended for 18 months (his training permit was also suspended for six months) after deliberately riding his horse Senior Council into two rivals at Morphettville in January.
The chief steward described it as "the worst display of riding even seen in Australia" and Cartwright has spoken since about how he'd been having a tough time of it and didn't want to be a jockey anymore. Of course, being a rider is optional and there's no clause in the rules saying they're only enforceable if everything else in your life is going swimmingly.
Never mind the fact he could have easily killed the two riders (Matthew Poon Ming-fai and Jason Holder) he tore into, he also ruined the chances of three horses; his own, who was 50-1, as well as the other two, who were well in the market.
The race was won by Murti, who happened to be ridden by his girlfriend Anna Jordsjo. Cartwright, who has been contrite since, said he didn't actually care if she won the race as they'd had a fight earlier and that could be the case, but no one can deny it looks really ordinary on every level.
On Monday, Hong Kong-based jockey Chad Schofield was outed for nine meetings for his handling of Ambitious Pins at Happy Valley on February 15.
Chad Schofield cops nine-meeting suspension
Stewards are always on the lookout for errors by jockeys riding horses that are getting close to a drop in class and Ambitious Dragon, who was 17-1, fitted the bill as he was two points off Class Four.
The horse can be difficult to ride, but Schofield already had clear running down the outside, when he ducked back inside horses and found traffic, going to the line untested for the last 100m. Ambitious Pins probably wasn't going to win, but he should have finished closer.
Every time one of these incidents occur, it's easy to become cynical. There are always excuses but the broader reputation of the sport and those involved suffers.
Punters who plonk their hard-earned cash down in good faith lose out. Maybe it's simply a case of caveat emptor, but integrity is essential for gambling and the broader reputation of the sport and if that erodes far enough, there's a risk the lifeblood of the industry will trickle away.
Douglas Whyte banned for a month over Scales Of Justice ride in Perth
The three riders involved in these incidents have been held accountable and that's a start, while big-name jockeys Hugh Bowman and Douglas Whyte have also been suspended recently for similar offences. Part of integrity is punishing offenders, but there's simply been too many errors of judgement in the past few months.
Ideally, the examples above are cautionary tales of what not to do and a wake-up call for everyone to stay focused on the task at hand.
We need participants to see themselves as advocates for an industry they, and many others, love, instead of reinforcing stereotypes that don't help anyone.