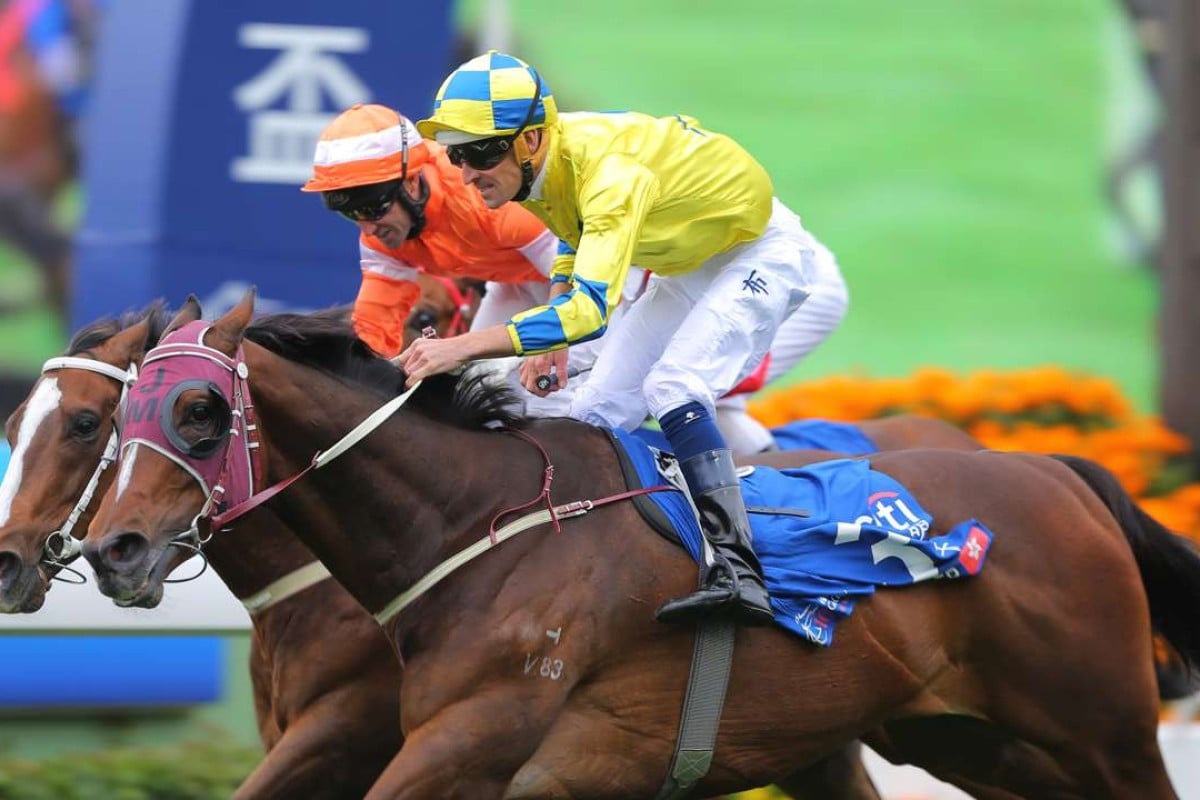 Hong Kong Jockey Club officials have suffered a loss of face and Hong Kong's stocks for the Dubai World Cup meeting have plummeted after a surprise change of heart from the owner of Werther on Tuesday morning that will see the Horse of the Year stay at home.
Trainer John Moore said he was surprised and disappointed to receive a text from Johnson Chen saying that "in consideration of the climate change, travelling pains and the fact that Werther has just recovered from injury" Chen had decided the horse should not go to the US$6 million Dubai Turf.
"I'm disappointed because I thought the horse had a great chance of winning the race but I'm disappointed too because of the trouble that the Jockey Club people took to make sure we could go," Moore said.
"The club made contact with Dubai to ensure we had an invitation and it was issued 10 hours before Werther ran in the Gold Cup on Sunday and, at that stage, if Werther won the Gold Cup, Johnson had given me a green light to go. There didn't seem any change of heart after the race, after what was a very good win, so you can imagine how surprised I was to get this text.
Class prevails as resilient Werther collects Citi Hong Kong Gold Cup
"Most of the horses I've travelled away have come back and won Group One races after, and I wasn't bothered about the trip away from that view point. Anyway, it's the owner's decision in the final analysis so we're staying here to target the QE II Cup and Champions & Chater again."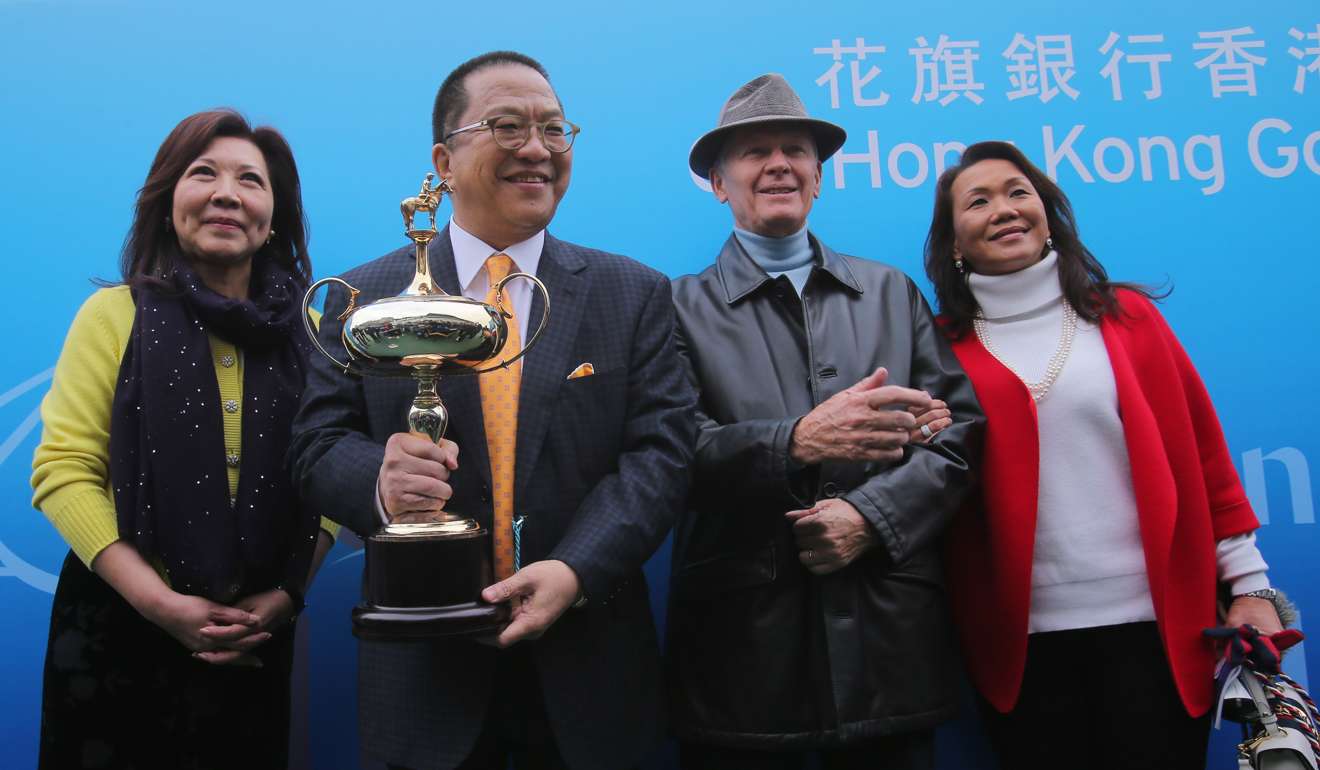 That gives Moore something of a programming issue, since the Audemars Piguet QE II Cup is still two months away, but he said he will have to drop Werther back to the Group Two Chairman's Trophy over 1,600m on April 9 to get a prep race into him.
Werther dropping out looks like reducing the Hong Kong presence in Dubai to Not Listening'tome (Golden Shaheen) and Amazing Kids (Al Quoz Sprint), and the two horses already at Meydan, Dundonnell and Fabulous One.
Lucky Bubbles will not make the trip for the Al Quoz and Tony Cruz has confirmed that Peniaphobia will stick to a domestic schedule after this Sunday's Class One clash with Not Listenin'tome at Sha Tin.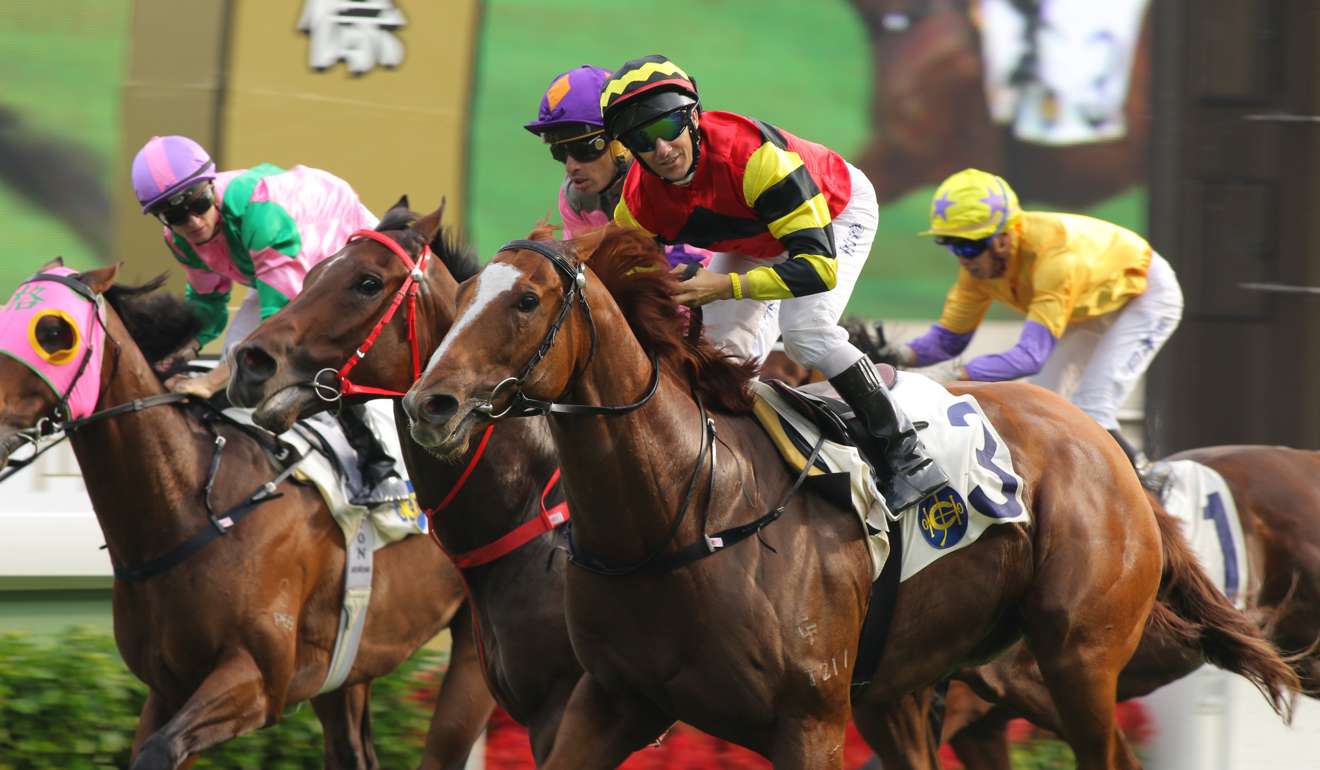 Peniaphobia has placed twice in the US$1 million sprint down the straight 1,000m at Meydan, but despite trainer Tony Cruz setting the six-year-old for the now-1,200m race, his owner Huang Kai-wen has requested the gelding stays home.
"The owner doesn't want to go, he believes there are enough races and that the prizemoney to be won here in Hong Kong is better," Cruz said.
Dubai next? Peniaphobia stakes claim with Centenary Sprint Cup victory
With Dubai off the agenda, Peniaphobia will contest a 1,000m Class One on Sunday under top weight of 133 pounds, giving two pounds to Not Listenin'tome, and as much as 20 pounds to John Size's up-and-coming talent Mr Stunning, in a six-horse field.
Even though Peniaphobia has an excellent record over straight courses, missing a place just twice in 13 starts, Cruz says the gelding is now better suited over 1,200m and, somewhat surprisingly given the speedster's apparent breathing issues, around a bend.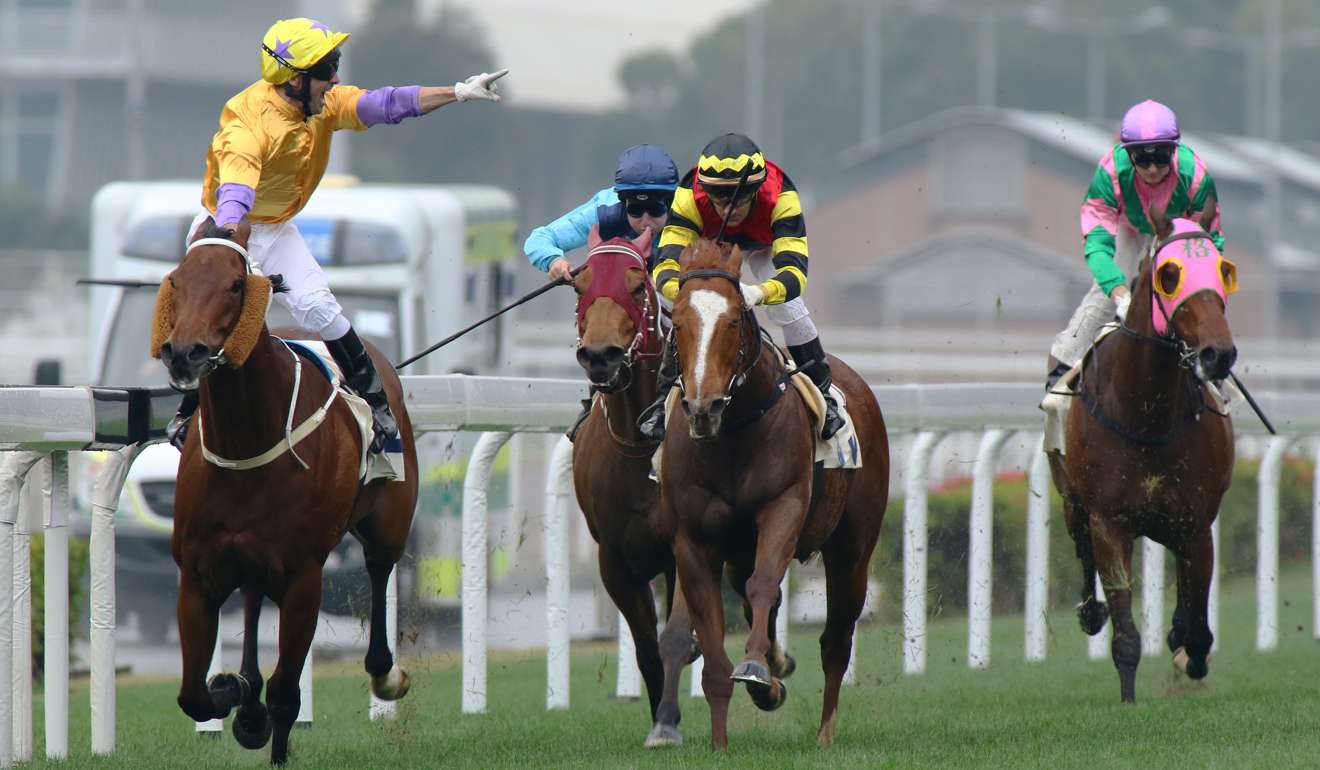 Although Peniaphobia is not officially listed as a roarer, the gelding makes a noise when galloping, although the condition hasn't stopped the son of Dandy Man winning nearly HK$40 million in prizemoney.
"I don't think the straight suits him as much now and he needs a turn," Cruz said, with Peniaphobia a last-start winner of the Group Two Centenary Sprint Cup over 1,200m. "Maybe it's just because he is getting older, but the way he could control that race last time from in front is how he races best. He will get a few more chances over 1,200m this season in Group races."
Not Listenin'tome's task in the US$2 million Golden Shaheen on the Meydan sand has been made slightly easier in the past 48 hours with confirmation that top US sprinter Defrong would not make the trip.