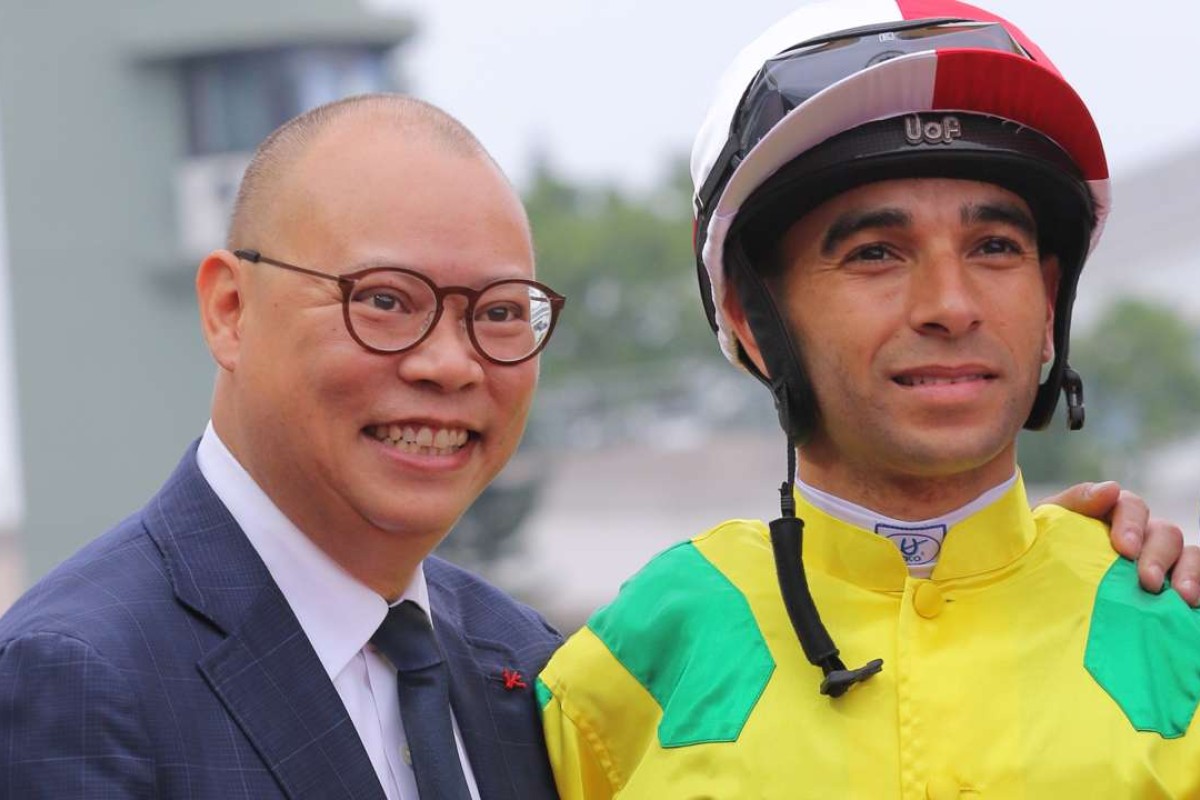 Bravo Watchman kept his unbeaten record after two starts with another straight course victory but trainer Chris So Wai-yin wants to get him on to a turn and champion jockey Joao Moreira said that can't come soon enough.
A soft Class Four winner down the straight 1,000m on debut, Bravo Watchman moved up to a strongly run Class Three on Sunday and got the job done at odds-on but only just.
Sam Clipperton went within a head of a four-timer on second-placed Ace King and Moreira felt sure that he had him.
"When Ace King came at me, my horse found an extra gear and gave me something, which surprised me because I didn't think he had anything left," Moreira said.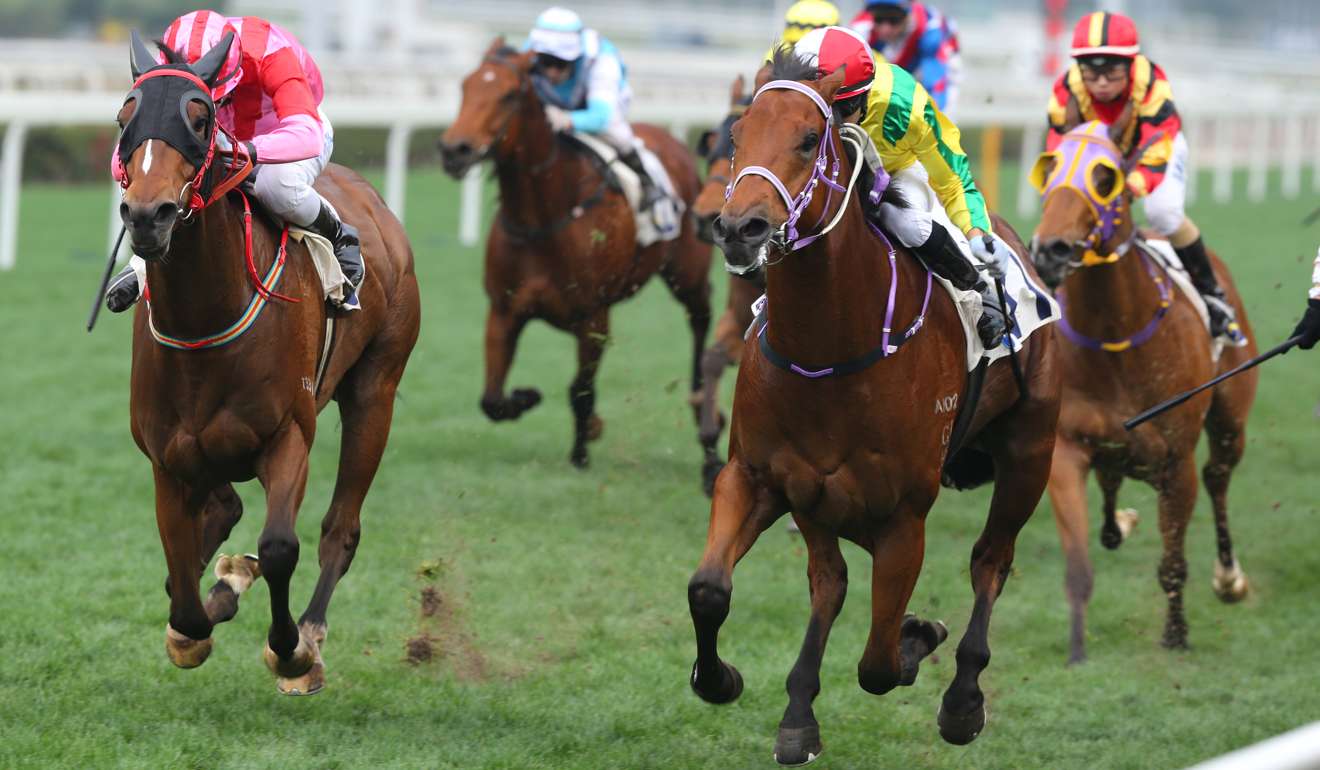 "I had to ride him along through the race to keep up with a very good pace then he hit the front and started to snake around a bit and I had to really ride him. I thought that was everything he had but he went again when he was challenged and that makes me think he's a pretty good horse."
Apache Spirit shocks trainer Caspar Fownes and jockey Vincent Ho with 100-1 victory
But Moreira wants to see Bravo Watchman around a turn at 1,200m as soon as possible.
"I think he wants a race where you can give him a chance, not have to push him hard all the way like today," Moreira said.
"He's going to keep improving and get himself out of Class Three even if he stays at 1,000m but I wouldn't like his first experience at 1,200m to be when he gets to Class Two and facing better horses. He's still immature and green and that could come against him."
Sam Clipperton stars at Sha Tin with a treble, earning the ride on Able Friend
So said he is conscious of the situation but said that Bravo Watchman is already over 1,220 pounds - and growing – and he was worried about the big youngster's ability to balance on a bend.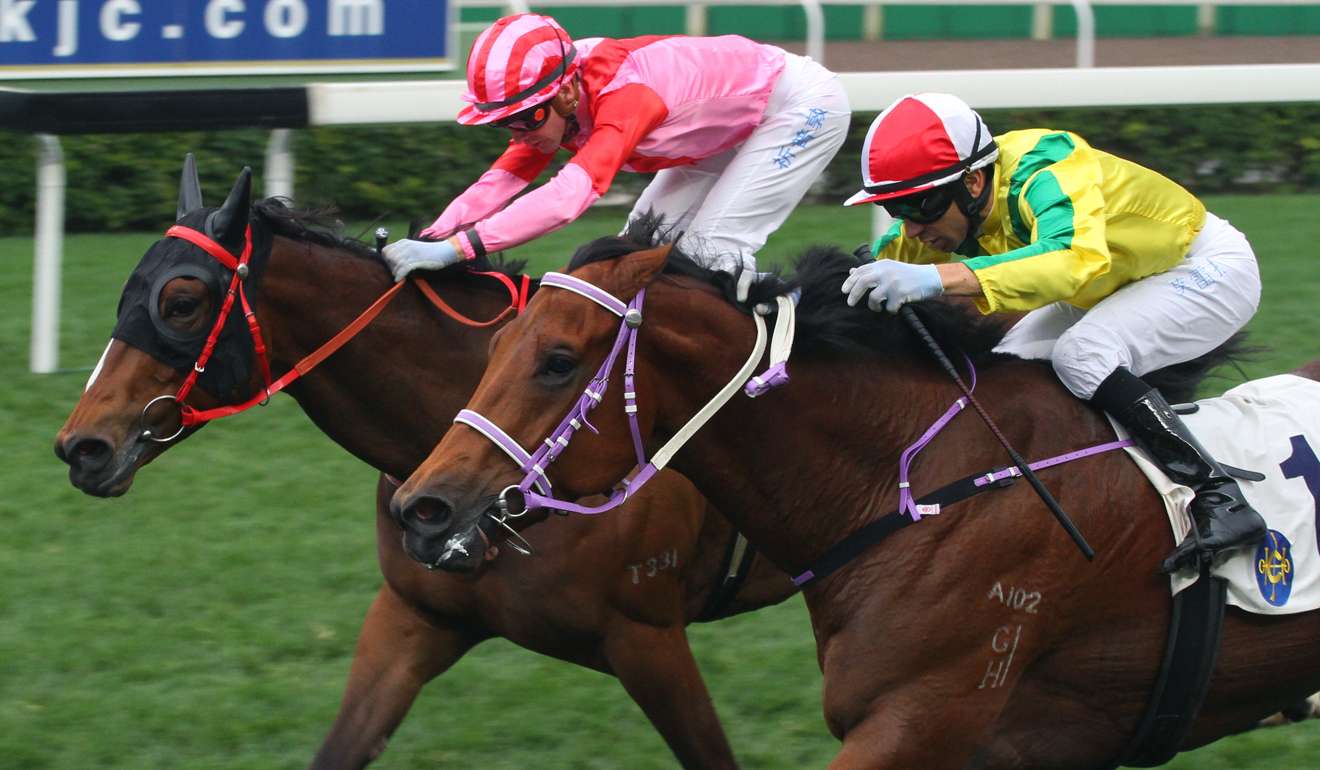 "He's only a three-year-old and I want to be patient and not ask too much of him in his first campaign," So said.
"In my experience, these types of horses blossom mentally and physically as four-year-olds, after they have had a break and come back. So next season, we will see a better version of him but, watching that today, you'd have to say he needs further than 1,000m already if he is going to keep winning.
Nothingilikemore confirms his standing as Hong Kong's most exciting young horse
"He wasn't ever really comfortable in that fast pace, off the bit and chasing them. Bravo Watchman went back to Happy Valley for a trial last week and he was better around the turns than his first attempt had been so he's improving. I'll talk to Joao and we'll look at our options."