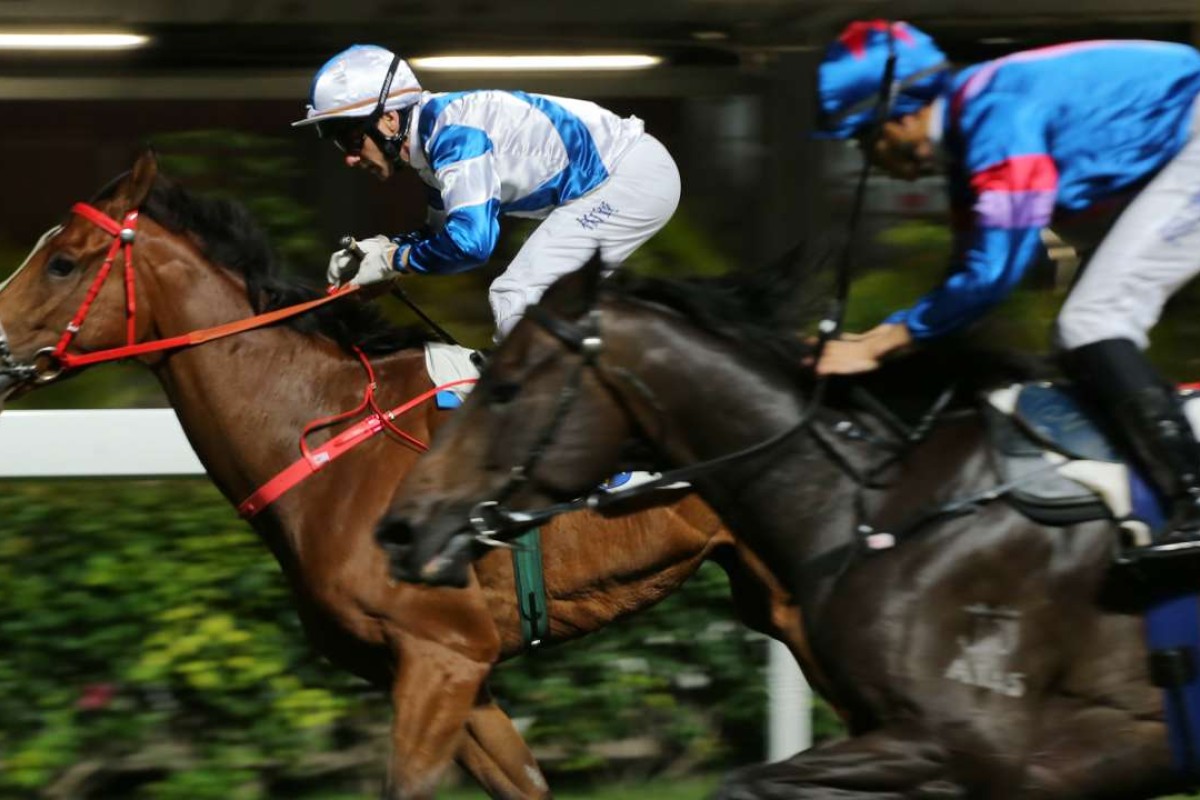 Top jockey Zac Purton endured one of his toughest nights in racing at Happy Valley on Wednesday night and all from the comfort of his sofa as he was forced to stand down from a winning treble.
Purton had been battling a flu recently and arrived for duty at the city track with a blocked ear, having been unable to clear it for a couple of hours.
"I was feeling a little bit dizzy because of that and went to the club doctor to see what I could do about it," Purton explained. "He said he could give me antibiotics to clear it but they would make me drowsy so I couldn't ride. Well I couldn't ride feeling dizzy either so I took the medicine and I was stood down."
If the disappointment had ended with not being able to ride, well, that was one thing but watching Brett Prebble (Nashashuk), Derek Leung Ka-chun (Harrier Jet) and Douglas Whyte (Jetwings) land three of his mounts sharply ratcheted up the effect.
Nashashuk was the first of a double for champion trainer John Size, who is setting up a significant break between himself and John Moore, his nearest pursuer.
Size's first championship title was won 15 years ago with just 58 victories and Nashashuk and Wayfoong Vinnie took him to 60 in the current terms with 29 meetings remaining.
"Nashashuk got some speed on tonight but he also got a nice run around against the rail and was able to save his energy," said Size after the lightly raced four-year-old broke through for his maiden victory.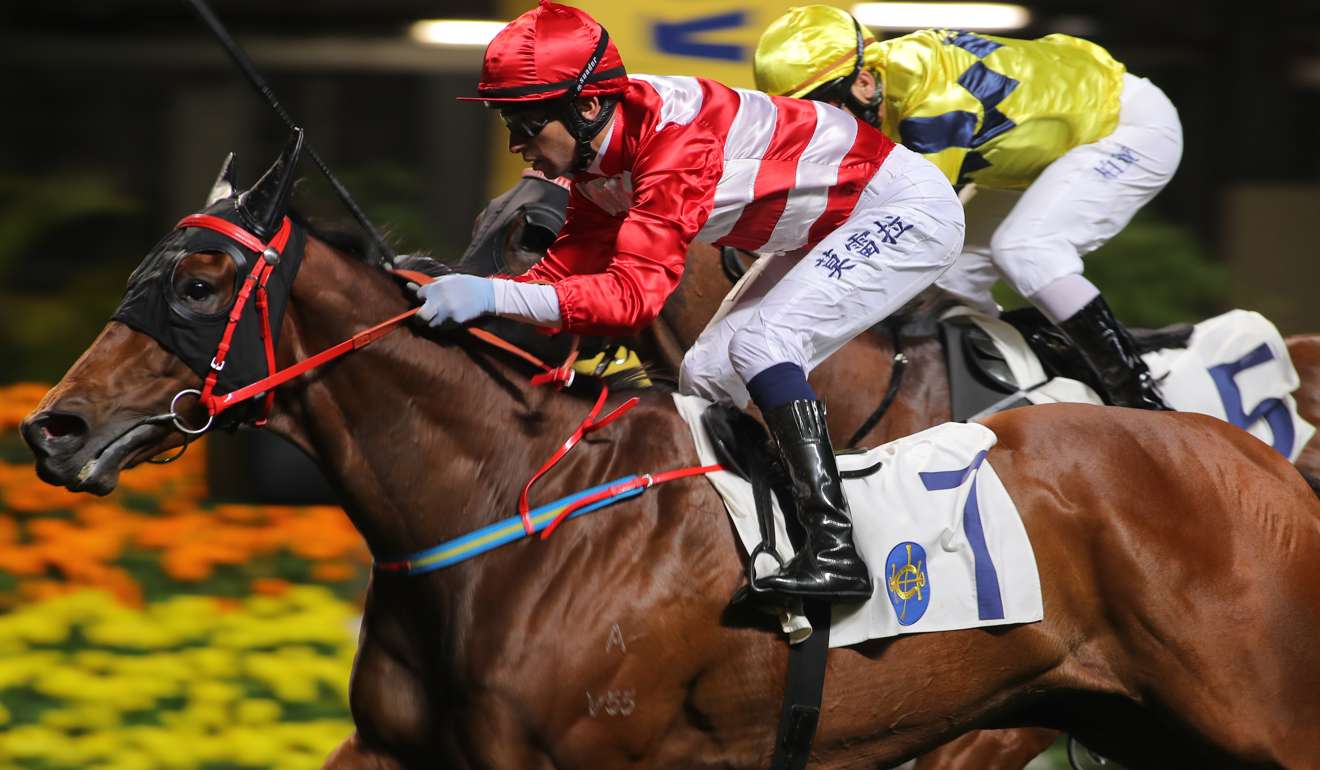 Wayfoong Vinnie hasn't been the easiest horse to train this season and was having only his fifth run for the term when he became the middle pin of a Joao Moreira treble in race five, swooping from near last to claim the 1,000m Class Three after appreciating the strong speed.
"He looked like he enjoyed the 1,000m and especially the pace," Size said. "The problem with coming from a long way back in those races though is that it doesn't take much to change at the front in a 1,000m race and you can't get into it. He was fortunate tonight there was some competition for the lead and they tired."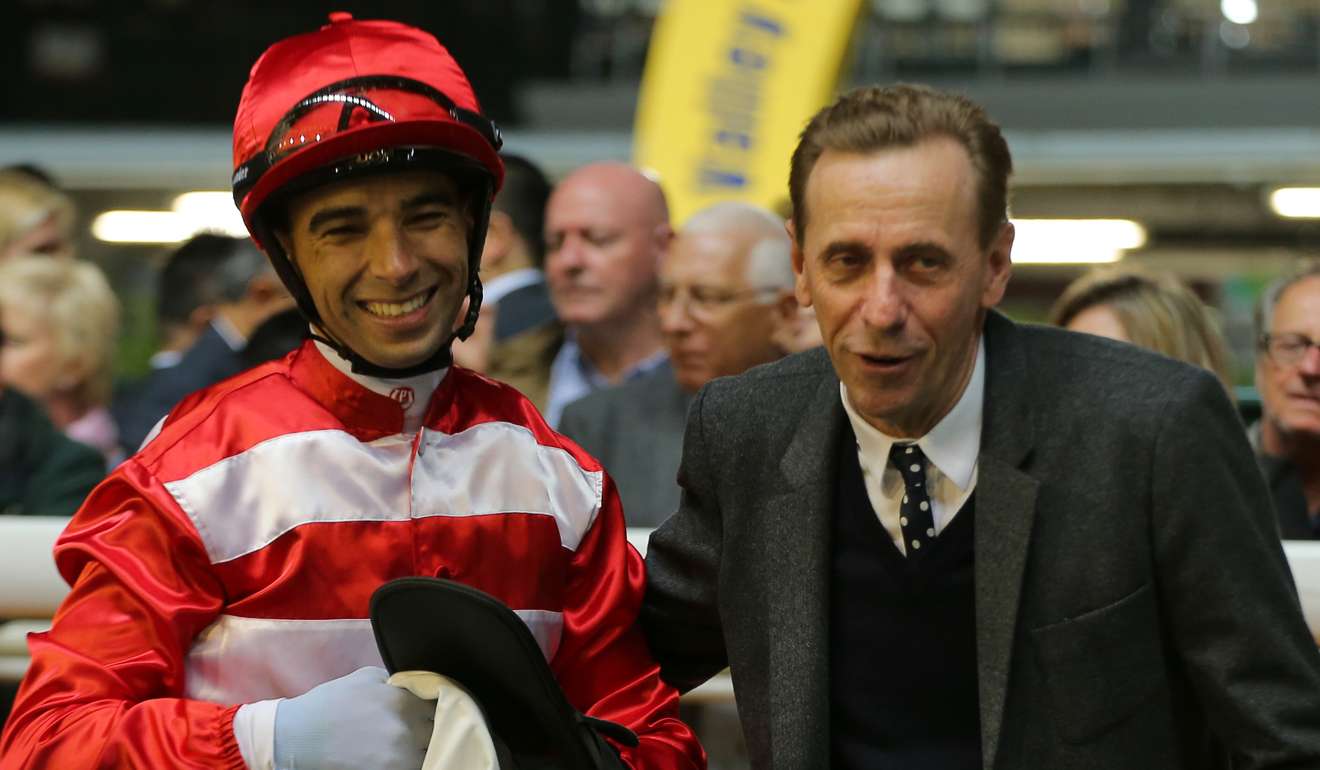 Moreira also scored wins on the Tony Millard-trained Golden Partners and Pikachu for David Ferraris, while numerically the training honours were shared between Size and Caspar Fownes.
Fownes was not just "King of the Valley" but also "King of Blinkers" after Jumbo Happiness (Vincent Ho Chak-yiu) and Winaswewish (Olivier Doleuze) saluted at their first appearance in the headgear, the latter after a dashing mid-race tactical move stole the race.
In Tony we trust: Gerald Mosse fears second-up dip for Cruz's Gold Mount in Hong Kong Derby
"Full credit to Olivier, that was a brilliant ride. Winaswewish has always been quite strong at the end of his races but the problem has been getting him into the contest at the right time," Fownes said.
Doleuze said he was happy enough with his position two-wide in midfield until the leaders slowed the tempo down too much and horses back in the field were starting to check and over-race.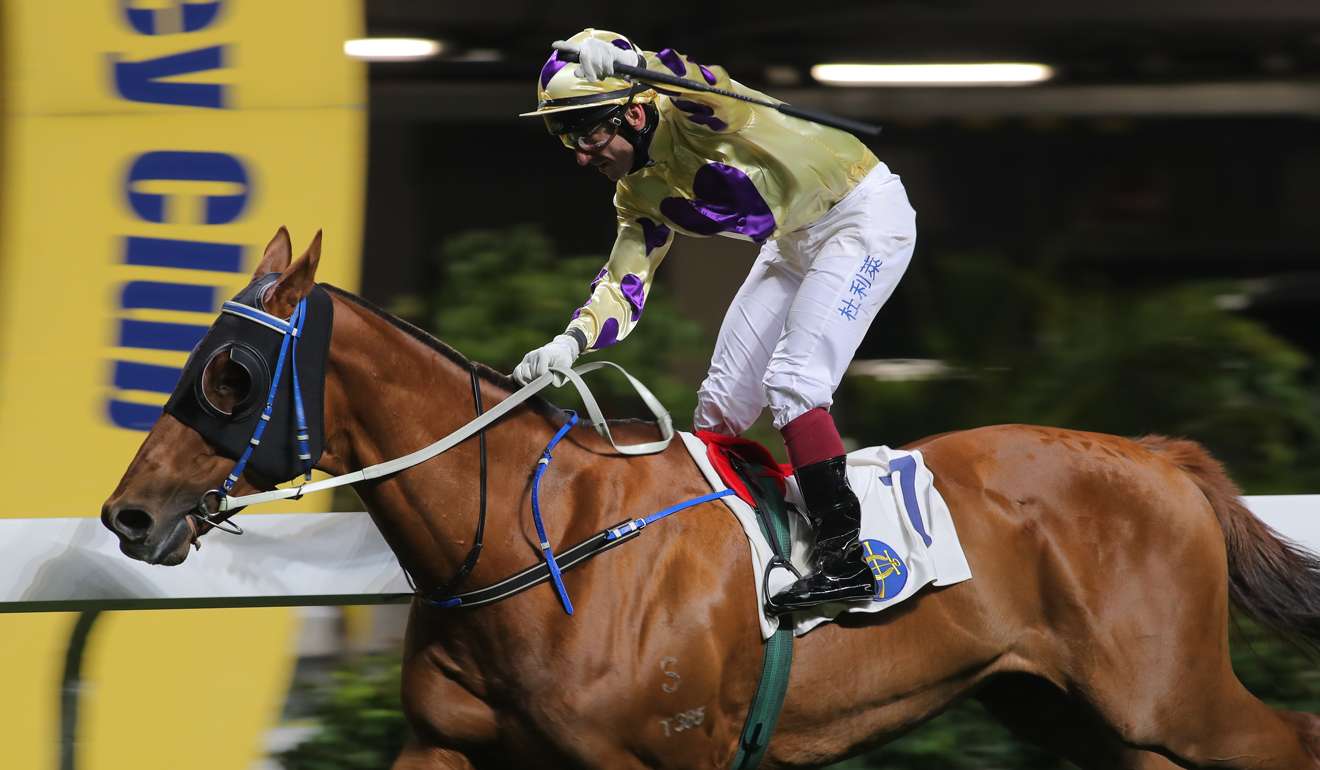 "So I took a chance and went and the difference in the horse tonight was definitely the blinkers – he was able to get around them quickly and then he sustained his run right to the line," he said.
Fownes also made the right change to win the opener with Jumbo Happiness, who had been running on in his first five starts too.
'The race I want to win most': Joao Moreira's Derby dreams and the horse he fears most
"These distances are too short for him, he's going to make a miler later, but he had a good draw and to snag one at 1,200m on the way through was nice," Fownes said.
"He would be better suited racing at Sha Tin but he gets too excited saddling up there so we have to keep him here for now. Maybe next season, with maturity, he'll be able to go to the bigger track."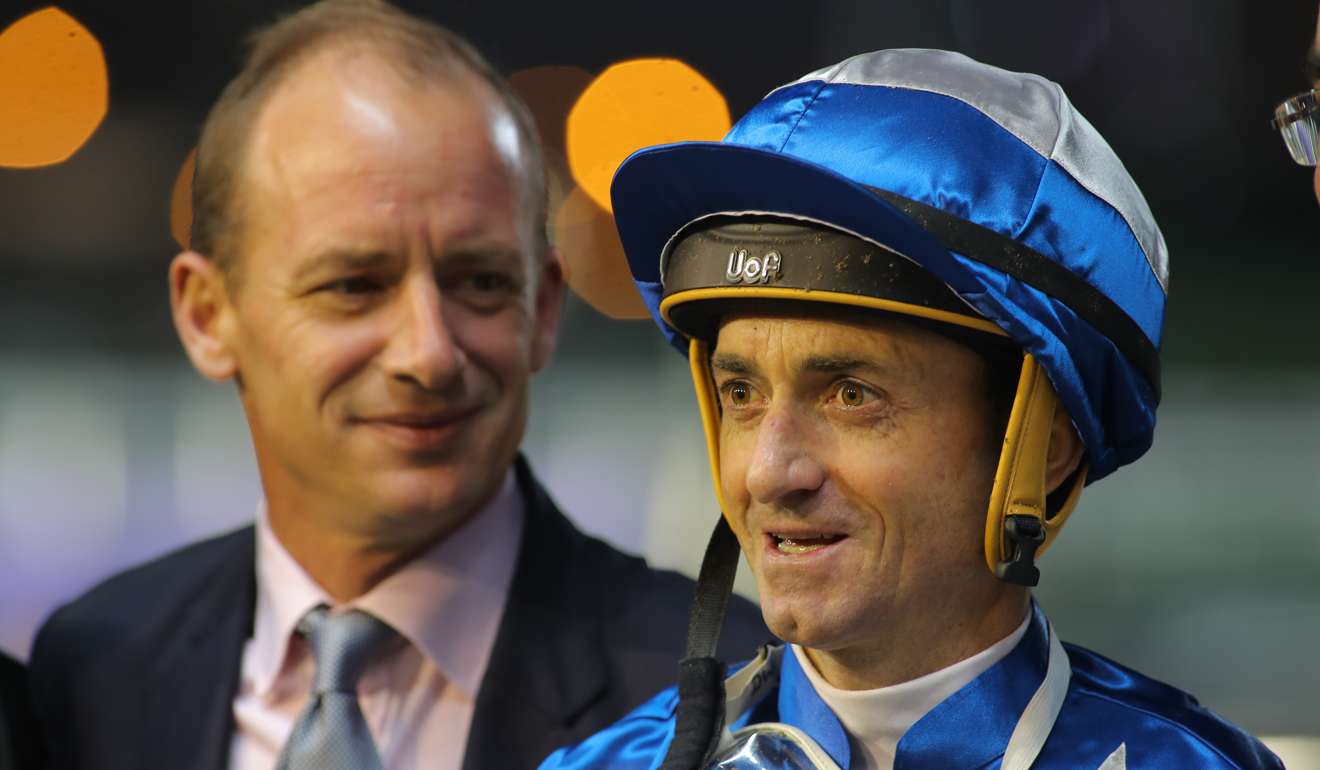 The embattled Richard Gibson produced the training performance of the night though, winning the last race with the talented but injury-plagued Jetwings, at only his second run back from 14 months off the scene with tendon injuries.