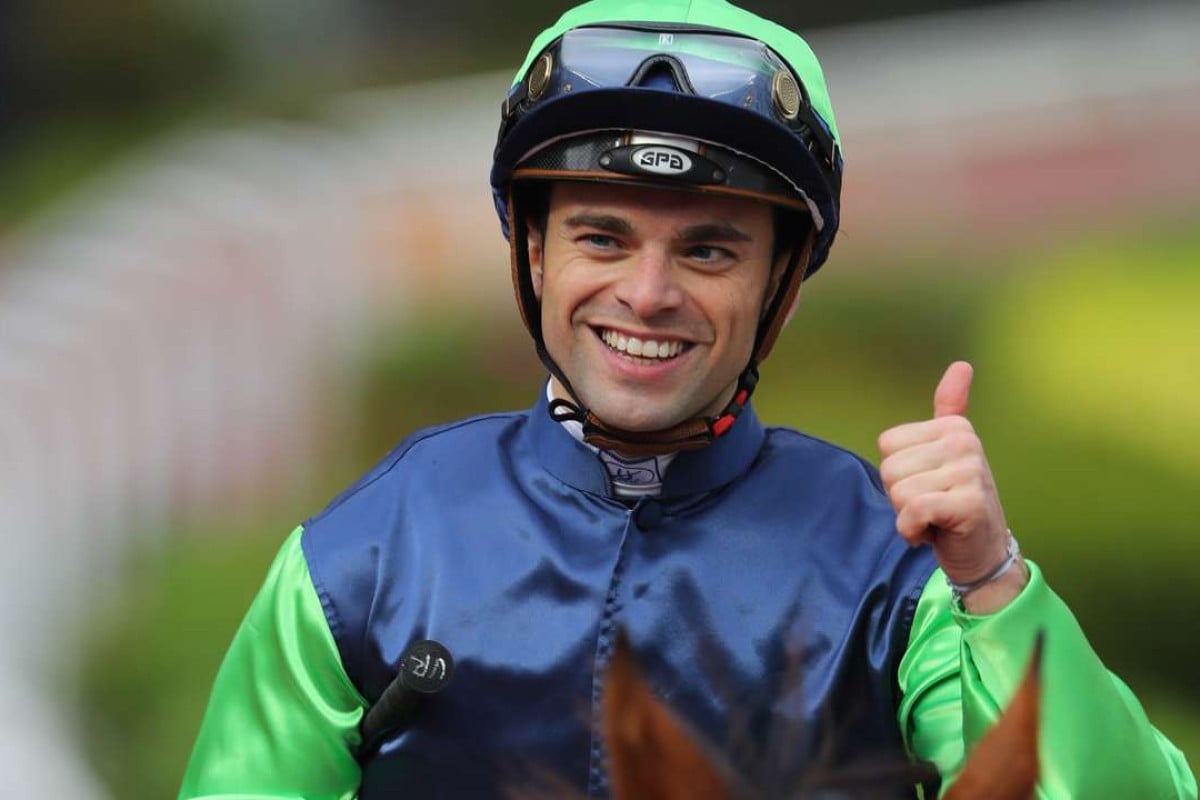 It was a bittersweet day for David Hall as the astute trainer grabbed a double but boom sprinter Jing Jing Win got up to his usual tricks in the gates before being galloped on and finishing unplaced.
After wins with temperamental pair Mr Picasso and Mambo Rock earlier in the day, Jing Jing Win was expected to make it three for Hall when sent out a 2.2 favourite.
First the three-year-old reverted to form and sat down in the starting gates, becoming fractious and proving difficult to reload.
Then blindfolded, Jing Jing Win jumped clean but soon found trouble in running, with the HK$8.5 million ISG grazing his left hind cannon and sustaining a cut to the left hind heel.
Jing Jing Win will be subject to trial before his next start while Right Call's win in the Class Three brought sweet relief for jockey Umberto Rispoli and a 500th Hong Kong win for well-known bloodstock agency Price Bloodstock.
Rispoli had yet to ride a winner, with his 78 race run of outs spanning either side of a nine-week stint on the sidelines due to a shocking fall in November.
Hard work and positive attitude sees injured jockey Umberto Rispoli on track for early comeback
The Italian has since extended his contract through to the end of the season and said the drought-breaker "felt like my first ever win".
"This has never happened in my career, to wait that long without a winner, not even when I was an apprentice starting out," he said.
Hall's earlier successes came courtesy of brilliant Joao Moreira rides as the Brazilian had another banner day with five winners.
This was the heaviest pressure I have ever felt: Joao Moreira on his Derby ride
"We have got used to it, we've been getting spoilt a bit with him on," Hall said, with Moreira weaving a a mesmerising passage on Mr Picasso. "I'll give him ride of the day for that effort."
Drawn 12 of 14, Mr Picasso jumped with the field, but Moreira took a hold, jagging back between runners and ending up in a perfect position three-back on the fence.
Also a common thread between Hall's winners, both four-year-olds, are some worrying temperamental issues the trainer will continue to work on, although for Mr Picasso a nervous disposition might be here to stay.
I wanted this race so much – Joao Moreira wins the Derby aboard Rapper Dragon
"He is his own worst enemy and we've spent a lot of time doing different things with him, but none of them seem to have much effect," Hall said.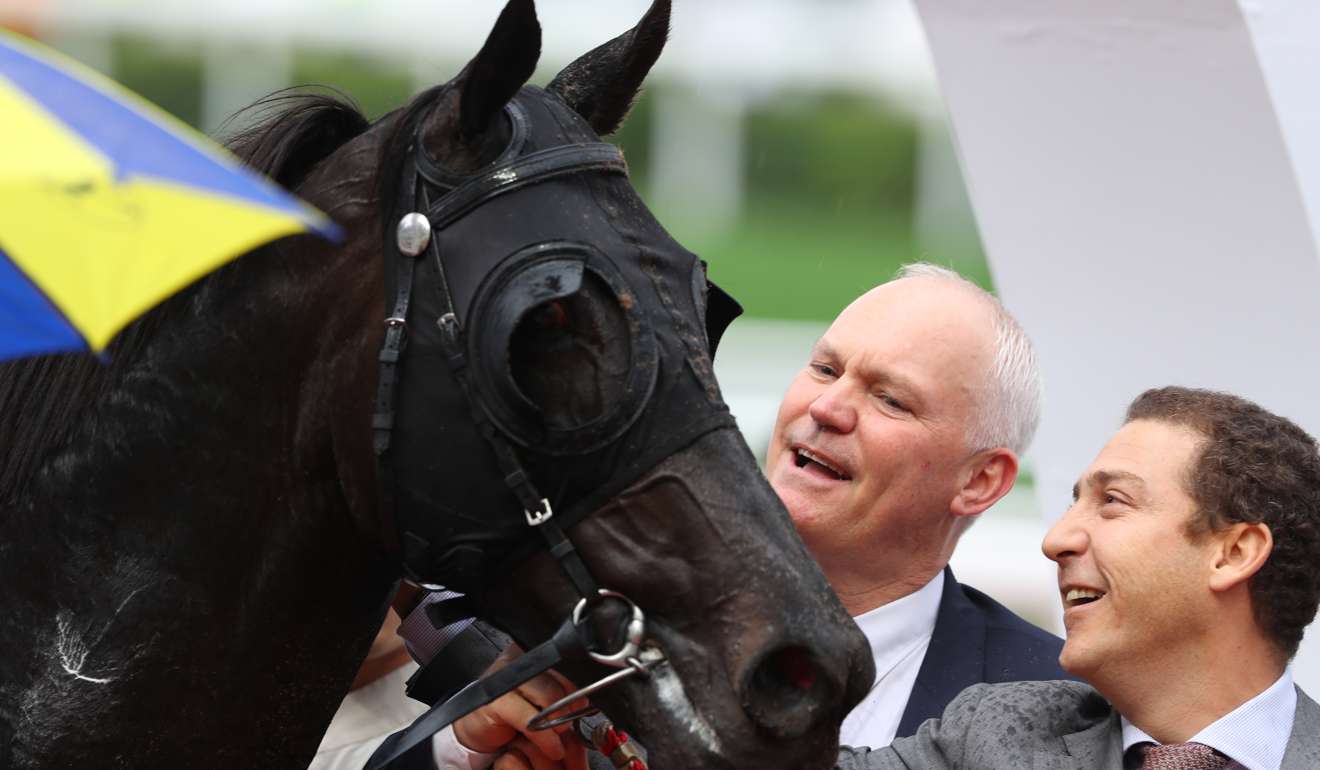 There might be a far simpler solution for Mambo Rock though, with a gelding operation now likely despite winning two of his last three.
"He has probably done enough for now and we've thought about gelding him previously," Hall said. "If we take a risk and leave him a colt until next season that might be a bit dangerous so we will probably give him a break, geld him, and see if he can keep climbing next season."