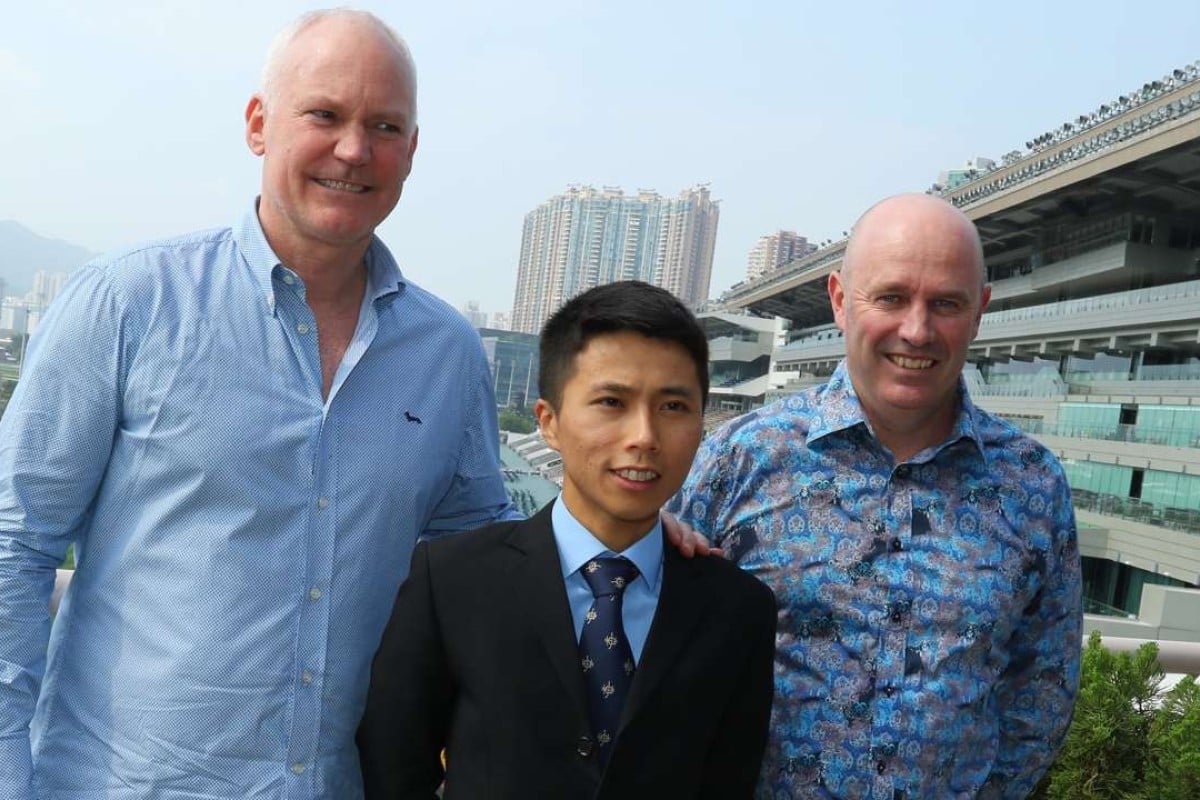 With an unparalleled record for an incoming apprentice, expectations are sky-high for Matthew Poon Ming-fai, aka "The Poon Train", ahead of his Sha Tin debut on Sunday.
The 23-year-old has already ridden an astonishing 117 winners in Australia, has a cult following with fans Down Under courtesy of that catchy nickname, one that is sure to be trending on Twitter this weekend.
Poon's reputation and full 10-pound weight allowance mean the train is close to fully booked from day one, with nine rides on the 10-race card.
Nicknames and notoriety will mean very little when thrown into the deep end against the likes of his heroes Zac Purton and Joao Moreira, but if Poon was feeling the pressure at Tuesday's meet the press function at Sha Tin, he wasn't showing it.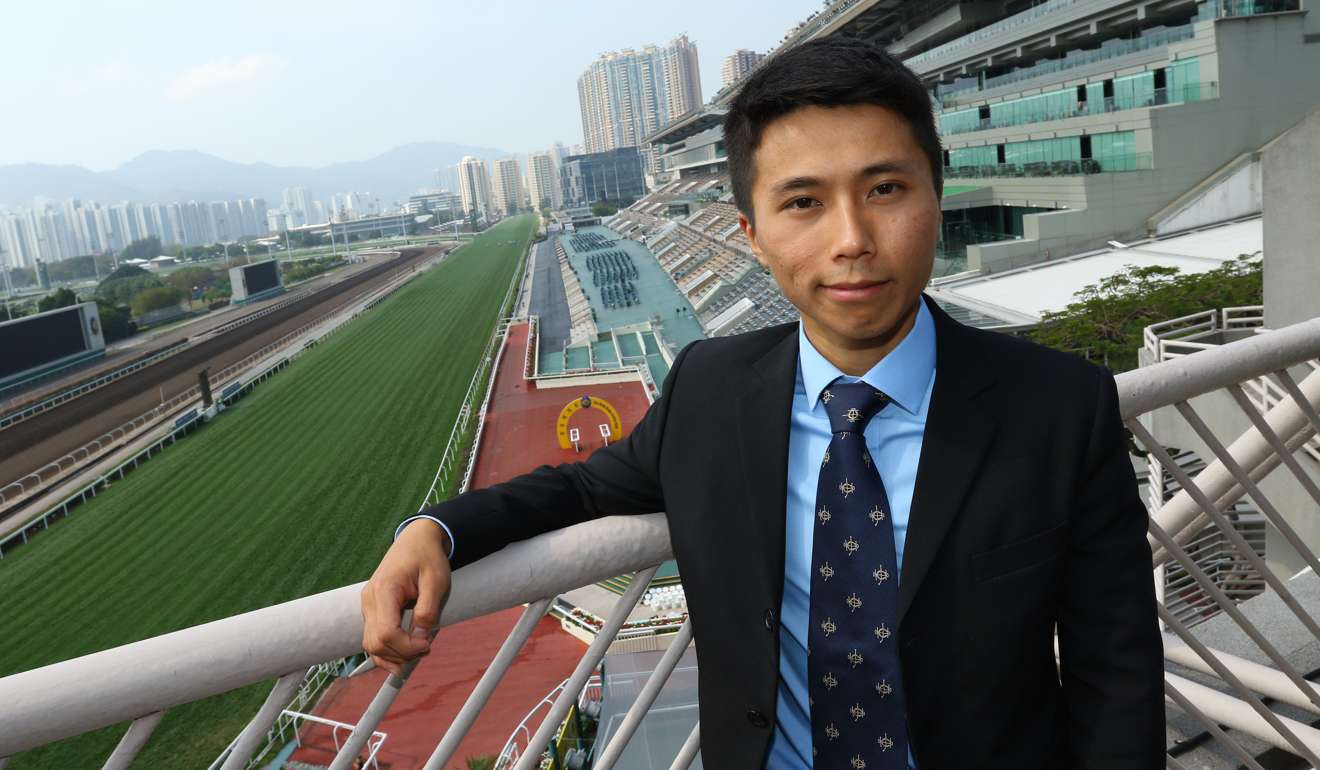 "Everywhere I have gone to different tracks it is the same, a challenge, but it isn't about comparing, I just do my best," Poon said, the lightweight flanked by new boss David Hall and former mentor, Adelaide trainer Richard Jolly.
Poon has enjoyed a meteoric rise under the guidance of Jolly, winning with his first race ride in October 2015 and within 18 months challenging for the Adelaide premiership, for senior riders, and also collecting last season's champion apprentice title along the way.
To put that in perspective, no other Jockey Club apprentice had even ridden at metropolitan level in Australia previously, let alone come close to matching Poon's career win total.
The achievements are unprecedented but, as Hall outlined on Tuesday, the level of scrutiny will be high as well.
"Anyone can see that Matthew is very dedicated and he achieved a lot in a short space of time," Hall said.
"He has put in a lot of hard work, but there is a lot more hard work to be done now that he is here in Hong Kong. He has got a bit of pressure to handle and a big job ahead and I'll be certainly doing everything I can to help him.
Next stop Sha Tin for Australian racing's cult hero Matthew Poon
"Up until this stage it seems like he has had a better grounding than any previous apprentice from here. So of course there going to be some expectation that he is going to be equally as good, if not better then them. But everyone is different and reacts differently, and it's going to be a challenge."
Jolly, a Group One winner as a jockey and trainer, said that Poon is unlike many newcomers in that he isn't a one-dimensional "sit and steer" rider that can only win from in front.
"He can ride a good race from back in the field or up in front," Jolly said.
"His first ride was a winner and he didn't leave the fence, he railed up from the rear of the field and didn't go around a horse. Then his first provincial ride was a winner and his first city ride was a winner as well.
"Now, all of a sudden we get to this point, he has ridden 117 winners in a very short space of time. He is a very dedicated young lad that was very keen to succeed from the start."
When Poon got the call up from the licensing committee and Hall was named as his allocated trainer, it didn't take long for the offers for rides to start coming in.
On Sunday, the apprentice not only has four good rides for Hall, but three for leading prizemoney trainer John Moore and one each for Caspar Fownes and David Ferraris.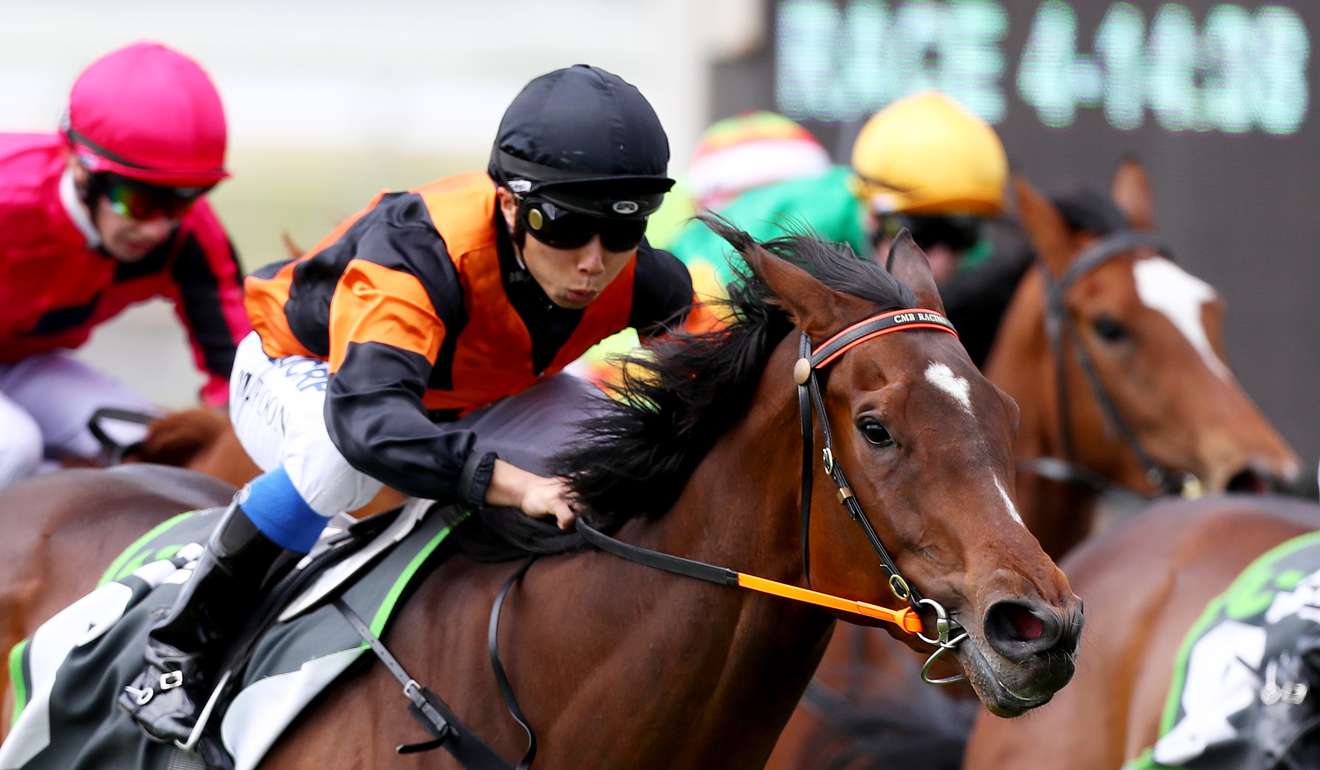 Hall will not only act as mentor, along with Jockey Club riding instructor Felix Coetzee, but the Australian trainer will help Poon with the important job of picking his rides.
"He is going to get a lot of opportunities, and that's something we are going to have to work on together, looking at the form and choosing the best rides," Hall said.
"I'm looking forward to watching Matthew ride here and I have watched a lot of his riding in South Australia. I'm feeling old right now, because Richard Jolly rode as an apprentice jockey for me when I trained in South Australia.
Dylan Mo gets a much-needed double ahead of the arrival of new apprentice Matthew Poon
"Matthew has been in very good hands, Richard was a very good jockey himself, he rode a Group One winner when he was 17, so Matthew couldn't have had a better master and a better start. On top of that he had John Murray coaching him in Adelaide as well, and he was a very well-respected rider. And now he comes to Hong Kong and he has Felix Coetzee there to help him out.
"I'll be there to guide him in the right direction when he needs it, to help guide him as a young man and as a jockey."