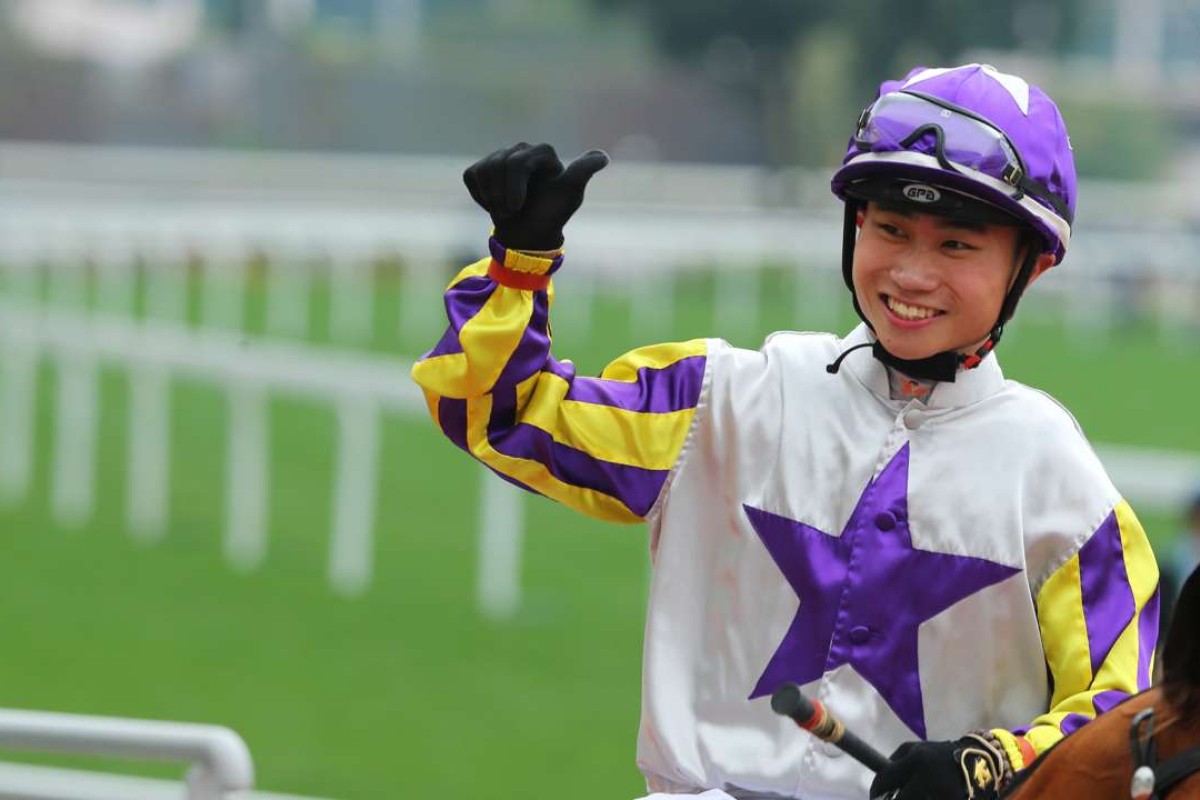 Before a desperately needed double, the career of embattled apprentice Dylan Mo Tin-hung looked as though it had been tied to the rail line and was about to get run over by the oncoming "Poon Train".
The fact Mo's double on Shamal and G-One Lover at Sha Tin on Sunday tripled his win total for the season says it all, with the 23-year-old having looked out of his depth so far.
And now, the really bad news for Mo – in less than two weeks he won't be the only 10-pound claimer on the block.
Matthew Poon Ming-fai begins on March 26 and is expected to be gifted many of the "sit-and-steer" jobs newcomers can be afforded.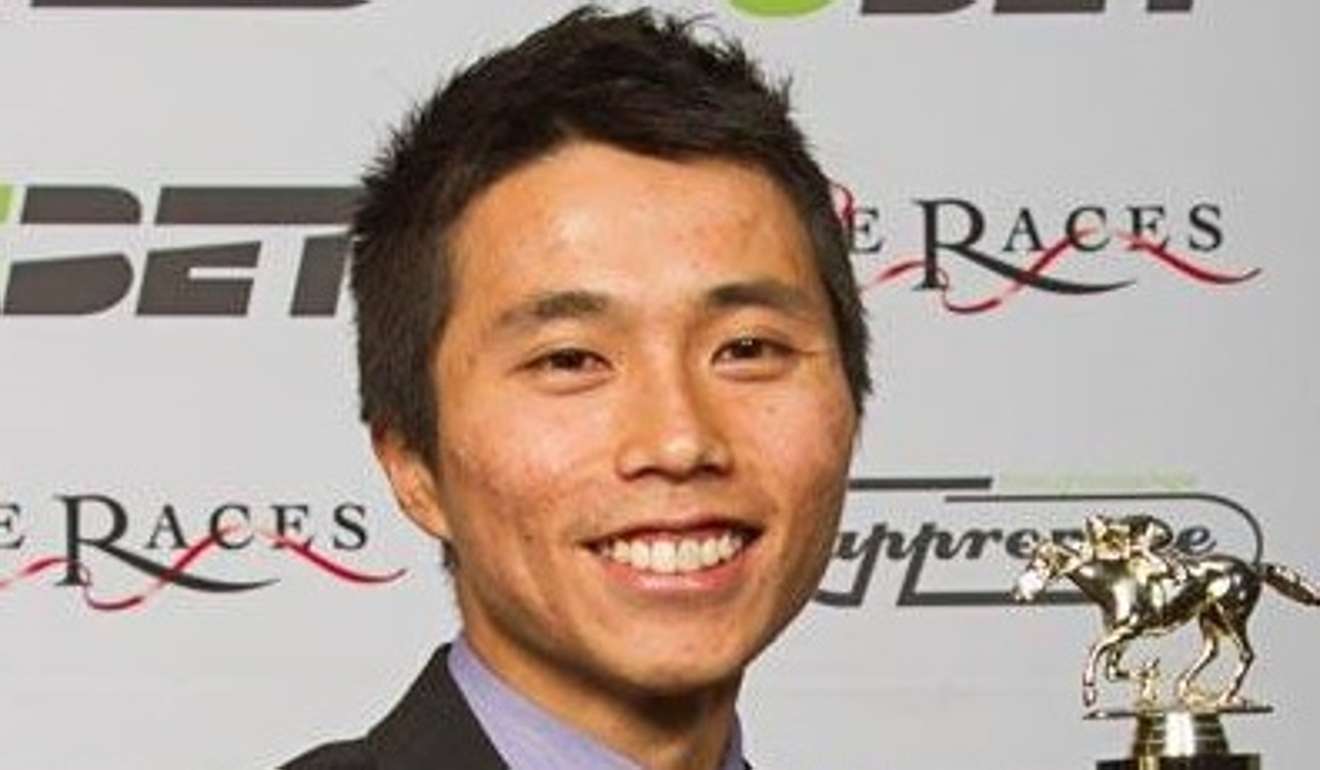 Not that those opportunities have helped Mo much, with his one from 111 record entering the day meaning his win strike rate was starting to look more like a blood alcohol reading after a good night out.
Apache Spirit shocks trainer Caspar Fownes and jockey Vincent Ho with 100-1 victory
Poon isn't your average newcomer either, nor is he just a cult hero with racing's social media set, he brings an unparalleled riding resume for an incoming apprentice.
The "Poon Train" finishes his stint with South Australian trainer Richard Jolly on Monday at Morphettville's Adelaide Cup meeting having already ridden 116 winners and reduced his city claim to two kilograms.
Next stop Sha Tin for Australian racing's cult hero Matthew Poon
To put Poon's achievements in perspective, Matthew Chadwick – the most dominant apprentice of recent times – had never even ridden in a metropolitan race during his time Down Under, whereas Poon was contending for the senior Adelaide premiership when he received his call up.
Mo's boss Danny Shum Chap-shing suggested Poon's imminent arrival might have lit a much-needed competitive fire under his apprentice's tail.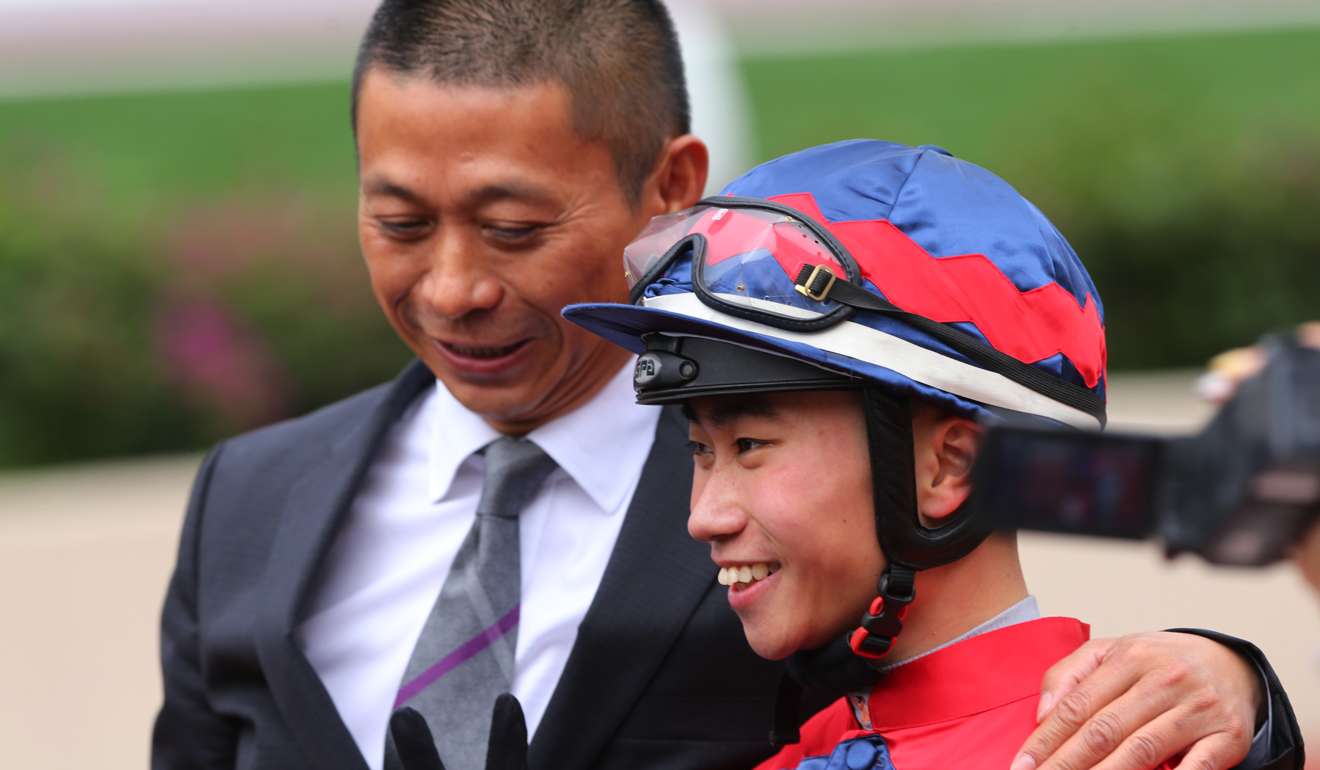 "I think it will help him, having the new apprentice here," Shum said, who was obviously trying to put some positive spin on the situation.
"I do think Dylan is improving, we have worked very hard on his skills and I have spent a lot of time working with him. I think this could spark him, and I'm not too worried that he has started so slowly as I think late in the season is when he will get his best opportunities."
Chris So's Bravo Watchman wins again, but he's ready for a bend
Where will those opportunities go, though? That's the problem for Mo – it sounds as though trainers have already pre-booked tickets on the "Poon Train", some commentators even suggesting that his full claim is unfair given his relatively advanced stage of development.
Of course, previous form doesn't always translate to results at Sha Tin. It wasn't that long ago that the same types of experts predicted Alvin Ng Ka-chun would dominate after riding 69 wins from 723 rides in New Zealand at a strike rate of 10 per cent.
Sam Clipperton stars at Sha Tin with a treble, earning the ride on Able Friend
Ng's career has never gained any real momentum though, first of all, many feel he was mishandled by Dennis Yip Chor-hong, then transferred to Tony Cruz, and he remains stranded on a five-pound claim with one win this term.
Poon shouldn't face the same types of challenges, having been indentured to Australian David Hall and given a golden opportunity to learn from one of the most thoughtful trainers at Sha Tin.
Newcomers are always provided with chances by virtue of just being new – and even Mo was entrusted with some top hopes early.
Remember Amber Sky (who was actually retired this week)? Mo rode the Group One-winning sprinter on opening day, but the fact he was suspended on the horse for a crazy piece of riding was a portent of what was to come.
Nothingilikemore confirms his standing as Hong Kong's most exciting young horse
There have been some encouraging signs of late for Mo, though, and even if both winners were relatively simple front-running displays, Jockey Club apprentice coach Felix Coetzee offered some praise.
"He has got a lot to learn still, but he has rated those two horses very nicely," he said. "His sectionals were good in front."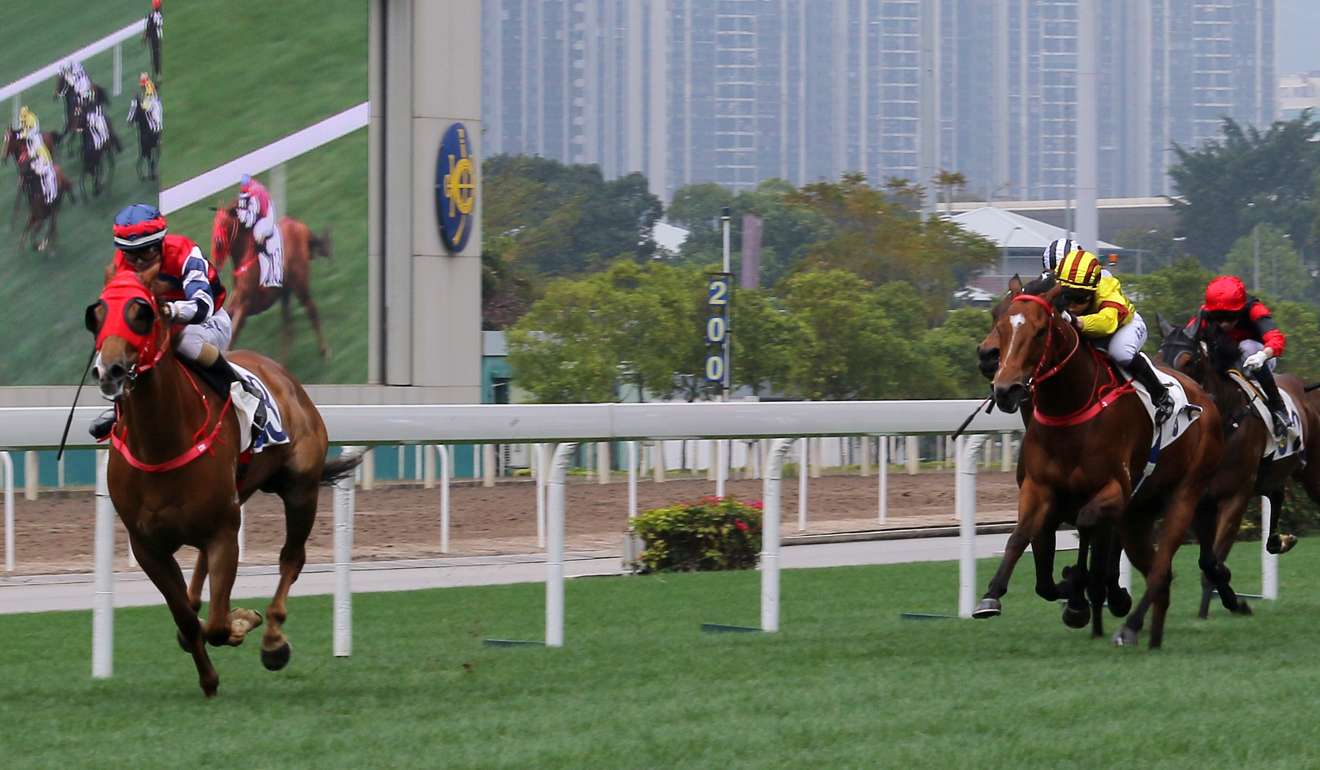 Three winners are so much better than one, but really it was the timing of a breakthrough day that couldn't have been better for Mo.
Had it not been for the twin success and putting himself front and centre then Mo was in real danger of being superseded by the shiny, new and in-demand star.
Perhaps there is light at the tunnel for Mo just yet, or is it just headlights of a phenomenon?