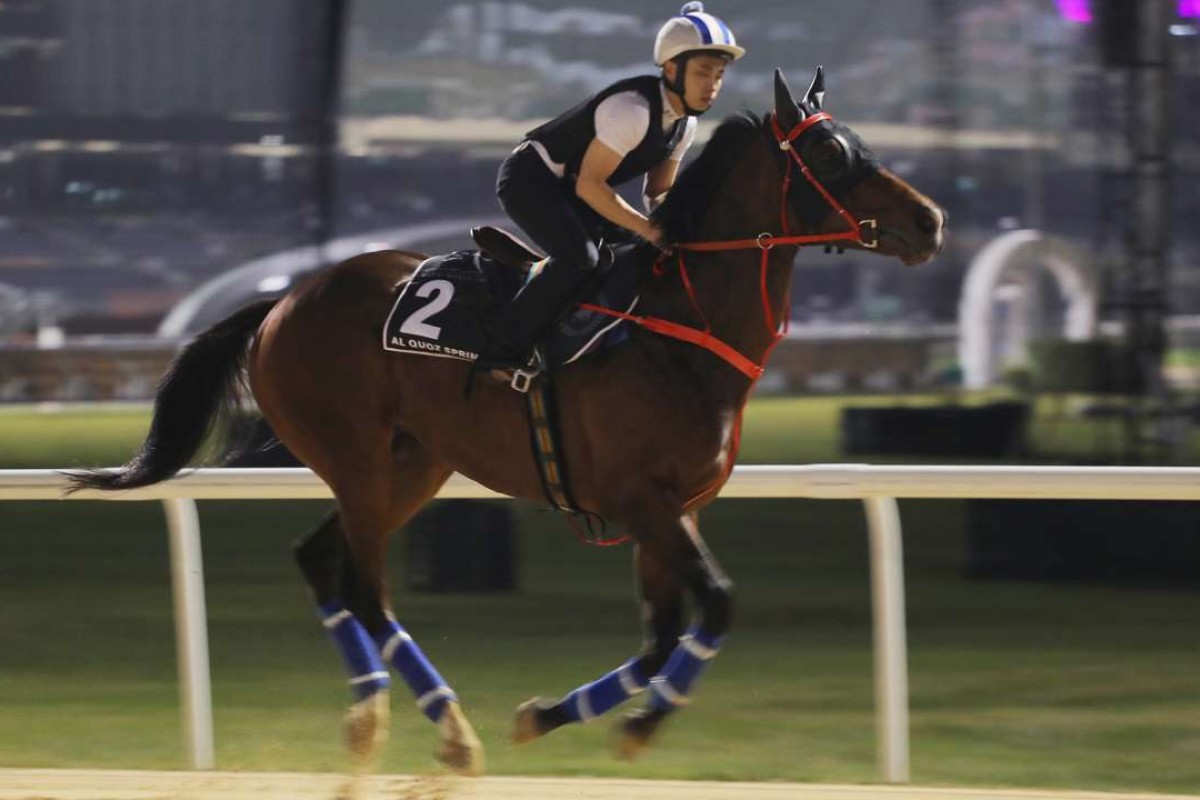 Amazing Kids slipped out to work then back to his stable before a desert storm hit Meydan on Friday in an eerie parallel with John Size's "under the radar" approach to the US$1 million Al Quoz Sprint in Dubai that offers Hong Kong's best chance of a result from the world's richest race meeting on Saturday night.
With the morning work session split into two parts, with a significant time gap in the middle, Amazing Kids was out to do his steady, unspectacular workout on the best of the Meydan dirt alongside the likes of the white hot Dubai World Cup favourite, Arrogate.
By the time the wind picked up sharply at 6.30am and a storm blew in to drench the track, trainers and media as the apron of darkness began to lift, Amazing Kids was already rugged up back in his box in the quarantine station.
Size has not gone out of his way to put any spotlights on the five-year-old this week, working him early and avoiding, with both the horse and himself, a press contingent which is all but unaware of him in any case.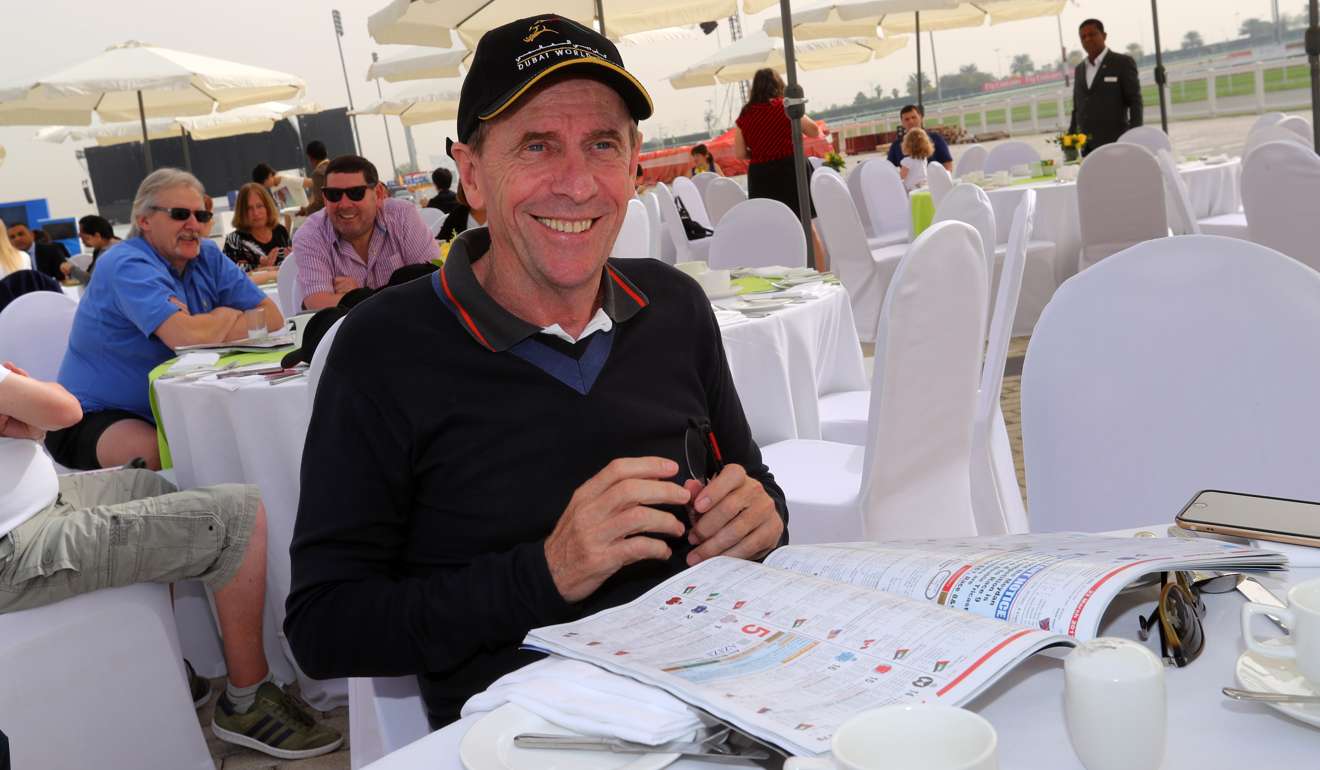 While the Australian handler has made regular trips to Tokyo for the Yasuda Kinen towards the end of the Hong Kong season, the Al Quoz Sprint is his first tour of duty overseas with a horse mid-term.
"I'm fine. The facilities are fine. It isn't me you have to worry about in unfamiliar surrounds, it's the horse," Size said. "But there's every indication in the stables anyway that he is having no problems with it. Race day conditions can be different, of course, but, just around the stables and morning trackwork, he is normal, he's fit and healthy."
Caspar Fownes admits Dundonnell 'a big outsider' for Golden Shaheen in Dubai
The Caspar Fownes-trained Dundonnell and John Moore's Not Listenin'tome will follow him on to the stage just over half an hour later to tackle the dirt sprinters in the US$2 million Golden Shaheen.
It's one of the lightest representations for Hong Kong at recent Dubai World Cup meetings and there are more ticks for Amazing Kids than the other two horses – he is unbeaten in straight 1,000m races at home, the extra 200m in Dubai should only suit him better, he has Joao Moreira on board and Hong Kong's turf sprint form invariably holds up anywhere.
"Limato is clearly the best galloper in our race, he stands out, but I notice he can be a bit green in a finish so that gives us all some hope," Size said. "I can't really give anyone a positive or negative on how he'll go because it's all about the horse in this situation – not only mine, everyone else's too.
"Amazing Kids will need a little bit to go right from the inside draw and he will need to turn up and run his race, and that's the same for everyone. But, if that happens, I think he can get into the prizemoney."
John Moore challenges Not Listenin'tome to open a new frontier in his search for another Golden Shaheen win
Fownes did not brave the weather with Dundonnell on Friday, keeping him back to potter about in the trotting ring in the quarantine area. He knows Dundonnell is well and handles the Meydan dirt – a factor not to be discounted on a difficult surface for many horses – but admits the horse is "quirky" and he has his hopes only as high as "a first three or four finish in a tough race".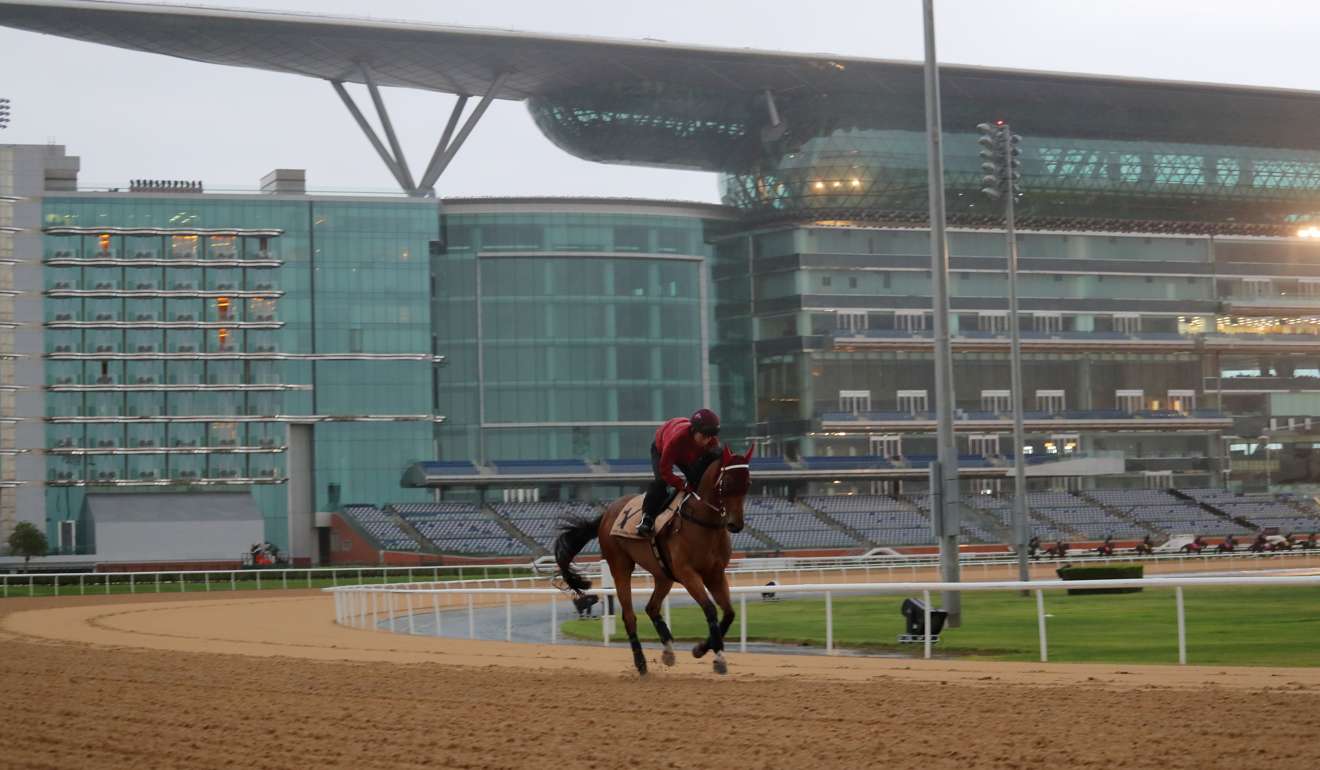 Meanwhile, Moore did appear in the windy wet to see Not Listenin'tome canter around and knows that his runner is less quirky in himself than Dundonnell but more of a question mark in the race as he hasn't raced on the surface.
"On his pedigree, I just think Not Listenin'tome might handle this surface. He worked comfortably on it last year, when he ran in the turf sprint, and he has worked well on it again this trip," Moore said. "But whether he can handle it running the sort of high speed that some of these horses will go on Saturday night? Well, we'll see. It's a challenge."