Kingsfield might help turn his trainer's season around but for this horse that's nothing – he had already changed the lives of 20 people forever.
The five-year-old's breakthrough win on Sunday no doubt raised the spirits of embattled trainer Richard Gibson but there would have also been cheers from the horse's former owners watching from afar.
In 2014, 20 Australians each paid the princely sum of A$2,000 to race a horse then known as Rom Baro with Canberra trainer Matthew Dale.
Rom Baro's eclectic ownership group included the usual types that take five per cent shares in cheap racehorses; miners, engineers, a doctor and a publican – there's always a publican.
As their horse compiled an impressive race record, they were living the dream when the offer of a lifetime came.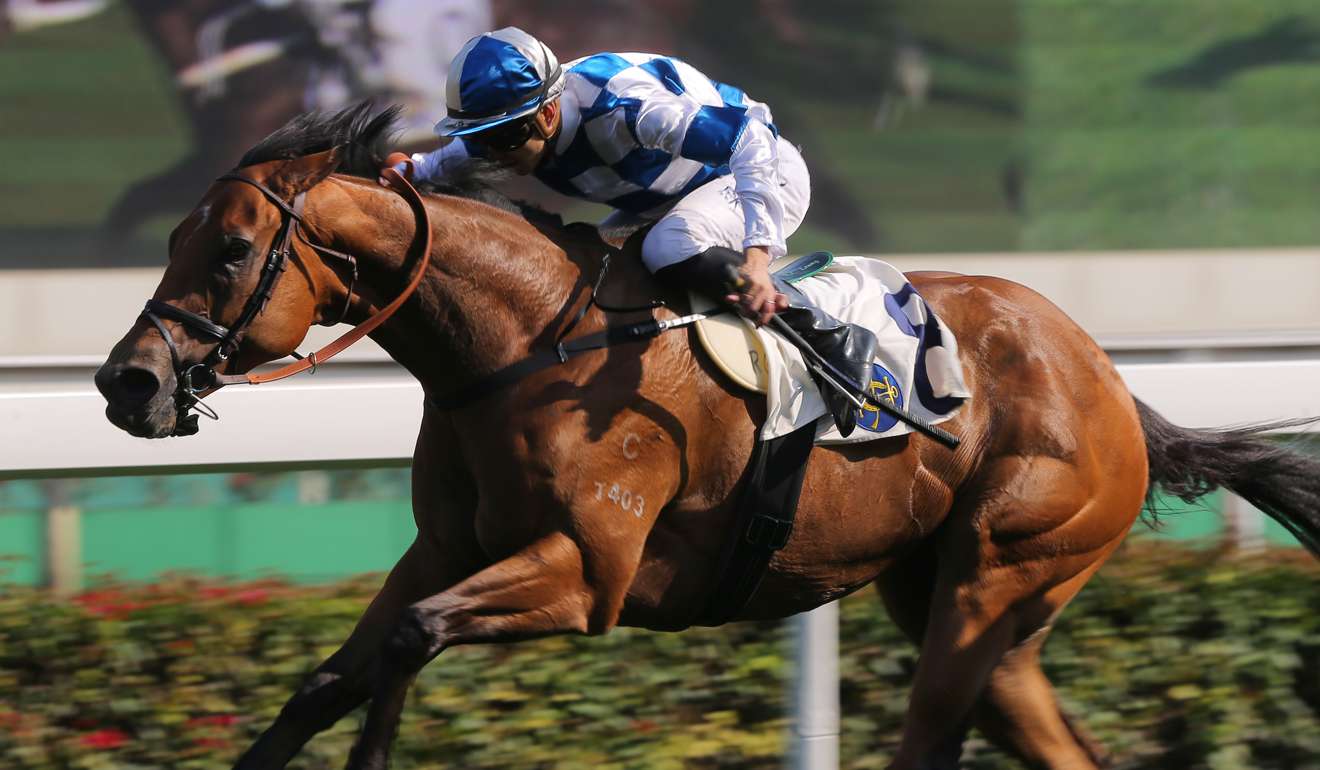 Australian racing is renowned for its rags-to-riches tales, from globetrotting sprinter Takeover Target to this year's Golden Slipper winner She Will Reign – both sprinters bought for next to nothing by knockabout owners before winning millions in prizemoney.
These types of horses also offer owners experiences money can't buy, for former part-time taxi driver Joe Janiak it took him around the world four times and brought an audience with the Queen, and for She Will Reign's owners the fun is just beginning.
Douglas Whyte gets the last laugh as Noble De Love finds form
Yet what happens when the roller coaster has only just started and a million dollar offer comes for your bargain buy?
When Rom Baro's owners were made that offer, their A$12,000 yearling had already won more than 10 times his purchase price, and landed some massive bets, including a monster each-way wager at 100-1 at the horse's second start.
After a 'losing streak', it's business as usual for Joao Moreira who lands four winners at Sha Tin
The two-year-old was then put away for eight months, after which he rattled off three straight wins, culminating with victory in the 2015 Canberra Guineas.
The phone kept ringing as the winning sequence built, and even when A$750,000 was put on the table after the Guineas the owners decided against selling – it wasn't about the money, they were just having too much fun.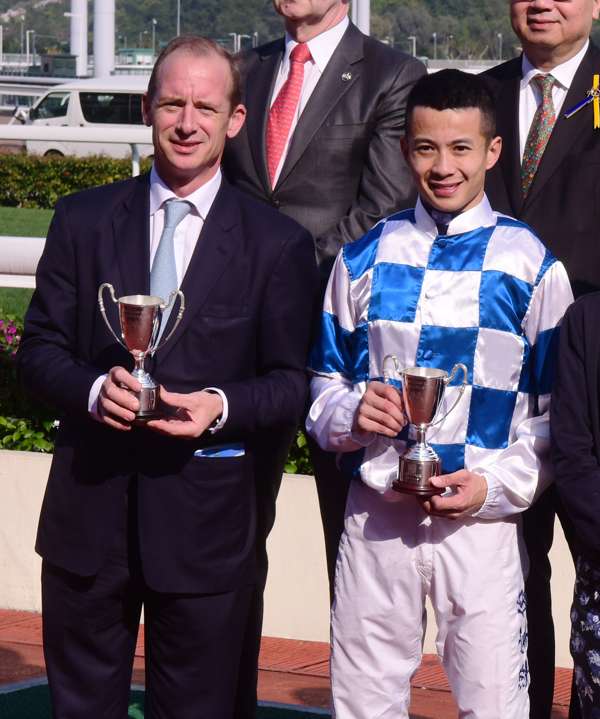 In horse syndications it is up to each individual owner to sell, which makes horses with more than 10 owners difficult to acquire for Hong Kong owners – if one "five percenter" wants to hang on, the sale doesn't go through.
But with Rom Baro entered for the Bendigo Guineas, one final offer came from Edmond Yue Kwok-yin. One million dollars ... sold.
Caspar Fownes' Big Flash delivers Olivier Doleuze a pleasant surprise
"It's a fairy tale story which could only happen in the racing game," Dale said at the time. "The fact they genuinely didn't want to sell certainly flushed out the serious buyers. We were fighting off offers left and right, but in the end they agreed to a price."
Rom Baro's form was good out of Australia, he was beaten at that second start by Voodoo Lad, second in the recent Newmarket Handicap, and the runner-up from the Canberra Guineas, Mr Bogart, also ended up in Hong Kong.
Matthew Poon remains on the sidelines, awaiting more brain scans
Mr Bogart won two races including an upset victory against Pakistan Star before suffering a suspensory injury in December and even the fifth placegetter from the Guineas, Mega Red, is starting to find some form of late.
While Kingsfield's zero from 14 record before yesterday might make you think the horse was "well sold", as they say, his form has been better than it looks on paper.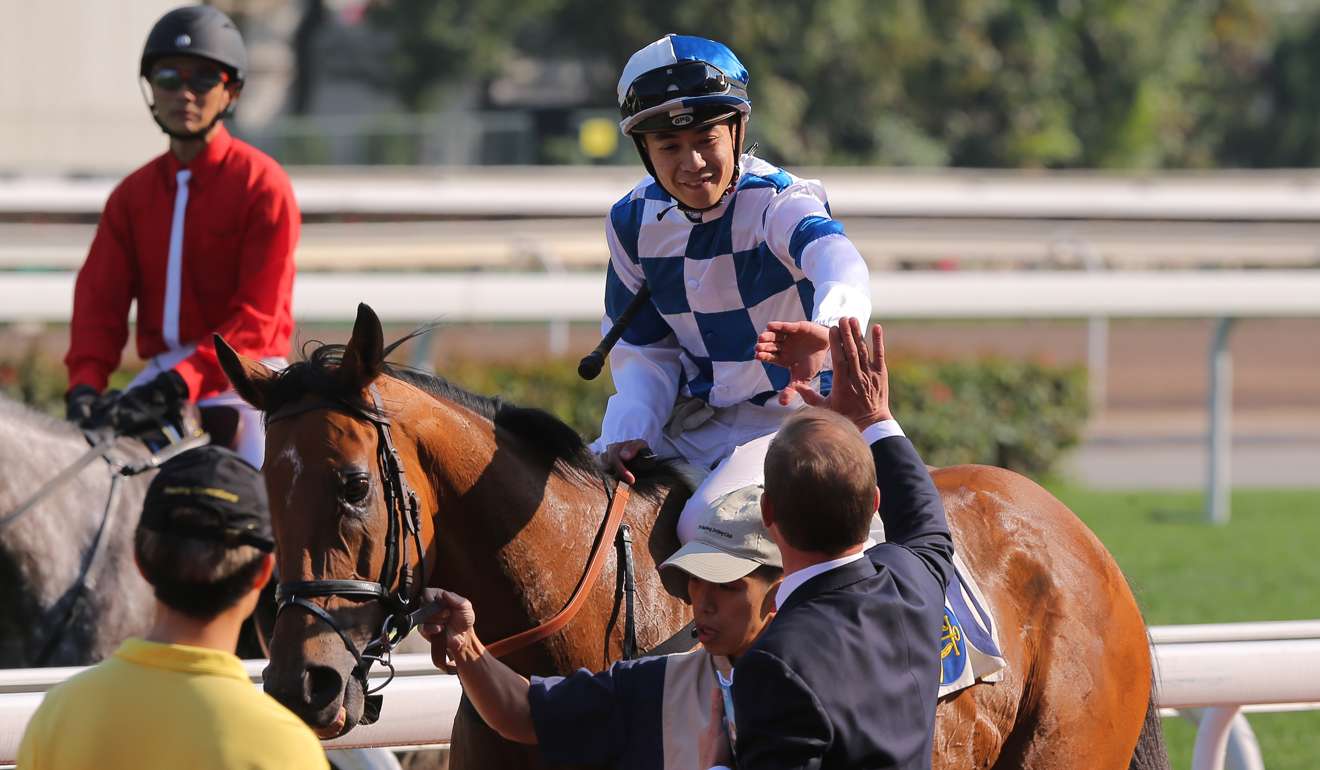 Yesterday's all-the-way effort could have huge significance for his trainer Gibson, who has had a horror 2016-17 campaign.
This season will probably always be remembered for the bizarre "Nigerian email scam" bloodstock deal gone wrong, but the Englishman is still scrapping his way to the 16 wins required to avoid a first strike under the benchmark criteria.
Gibson now has seven wins with around one third of the term remaining, so he has to get moving, but Kingsfield could provide at least one or two more to the tally.
Jockey Club plays peacemaker as trainer Richard Gibson avoids legal action over €1 million scam
Yesterday, a few of those Australians had a little bet, just for interest, on their old mate Rom Baro – some of them sitting in houses with mortgages paid off by their beloved horse.
It won't be the last they see of him either. The owners had become so attached to Rom Baro – he will always be Rom Baro to them, not Kingsfield – that they negotiated a special clause in his sale contract.
"The horse will be returned to Australia so the owners can give him a comfortable life back home in retirement," Dale said.