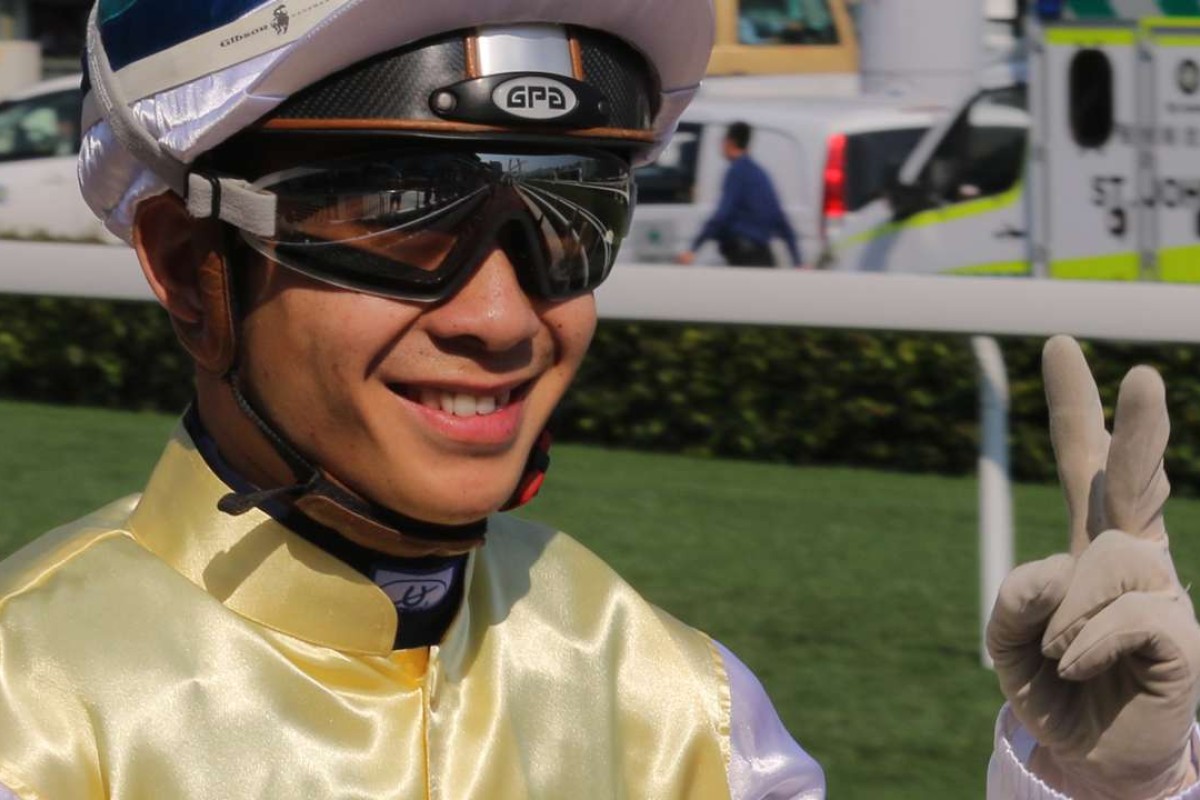 If certain pundits are to be believed, Hong Kong racing fans got a glimpse of the future on Monday and life after Joao Moreira as the Magic Man cooled his heels on the sidelines.
Of course, sections of the Australian racing media have Moreira all but signed as retained rider with global racing giants Godolphin.
So, let's run with the rumours, just for a lark, and say Monday was a sneak preview of what racing would be like here without the record-breaking Brazilian.
Will a period of darkness descend upon the riding ranks in the years AM (After Moreira)? Well, guess what? The sky didn't fall in and Hong Kong racing is going to be just fine, the show will go on, as Moreira's absence through suspension even allowed some rising local stars to shine.
Monday's meeting showcased two great young talents, in two very different, but equally important, stages of their careers, as Matthew Poon Ming-fai and Derek Leung Ka-chun both rode doubles.
Poon, still in the developmental stage, could be anything, but Leung is starting to show signs of taking the vacant title of best local rider.
No apprentice has ever arrived with anything like Poon's record of 117 wins, let alone the crazy cult following from his fans down under – the "Poonies".
After a roller coaster debut that included a win and a hospitalisation, it was another day of highs and lows for the "Poon Train".
A double and suspension continues the roller coaster start of apprentice Matthew Poon
Two wins from his first three rides had some overenthusiastic types marking down Poon for a five- or six-timer, given how strong the back end of the meeting was for the youngster.
Reality then set in, and we were reminded that Poon is still a work in progress, albeit one a little more advanced than your average 10-pound claimer.
The scrutiny on him is immense and while Poon's master David Hall tried to measure his comments in an effort to manage the hype, it was clearly hard to hide his enthusiasm.
After Poon won on Hall's Happy And Healthy with a clever ride, slotting into midfield from a tricky gate, Hall was generous in his praise.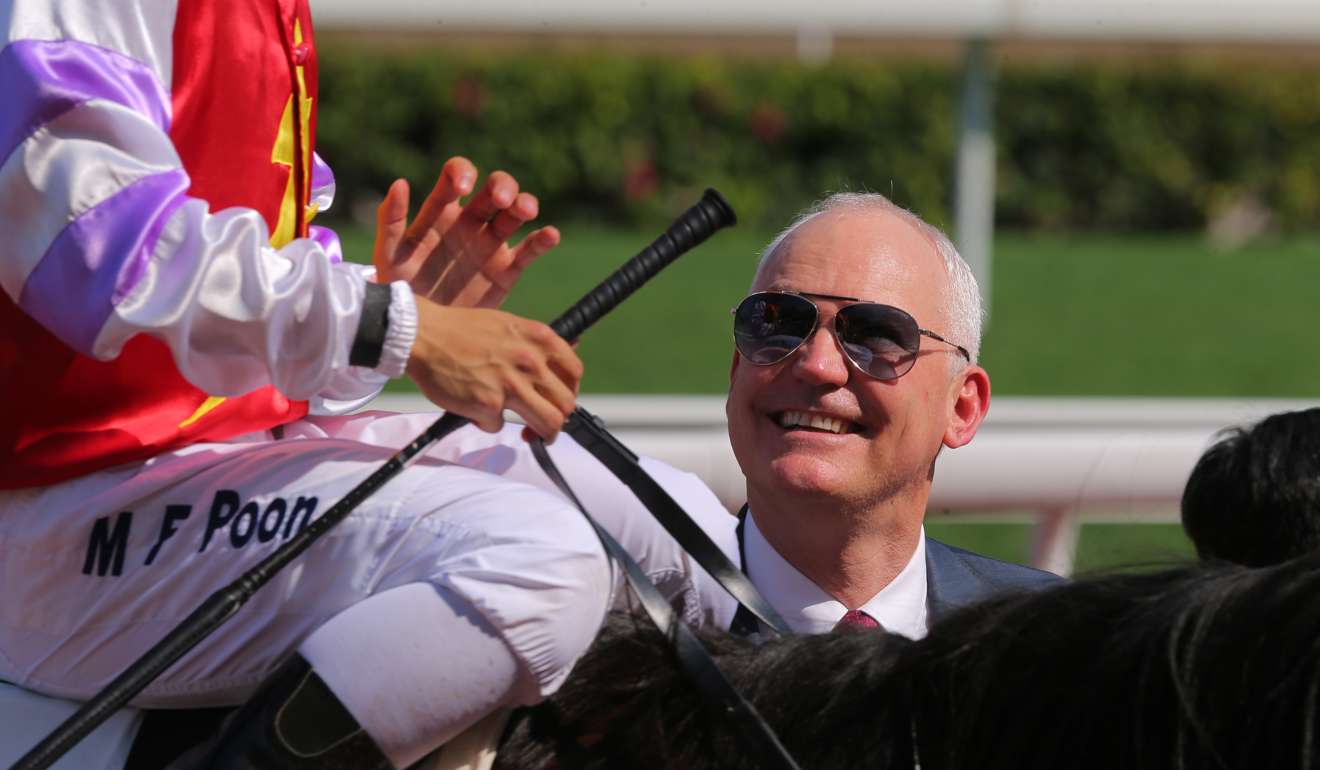 The main point was that this kid isn't your typical "sit and steer" apprentice, only capable of carrying out pre-race plans that include the words "jump", "run" and "lead".
Poon, with more than a hint of an Australian accent picked up in Adelaide, provided his own take on day two.
"I don't care where the winners come from, behind or in front, winners are winners, mate," he said. "I'm a bit disappointed I was suspended. It was a half-half day."
Jockey Derek Leung concedes he's 'lucky to be alive' as he reflects on horror Sha Tin fall
For Leung, a double continues what has been something of a breakout campaign for the 28-year-old.
With 22 wins and entrenched in the top 10 of the jockeys' championship, it's easy to forget that Leung missed six weeks of the season after a sickening early season fall at Sha Tin.
It's also easy to forget Leung can now almost be considered a veteran as he approaches his 10th season – especially given the talent drain at the top of the local ranks.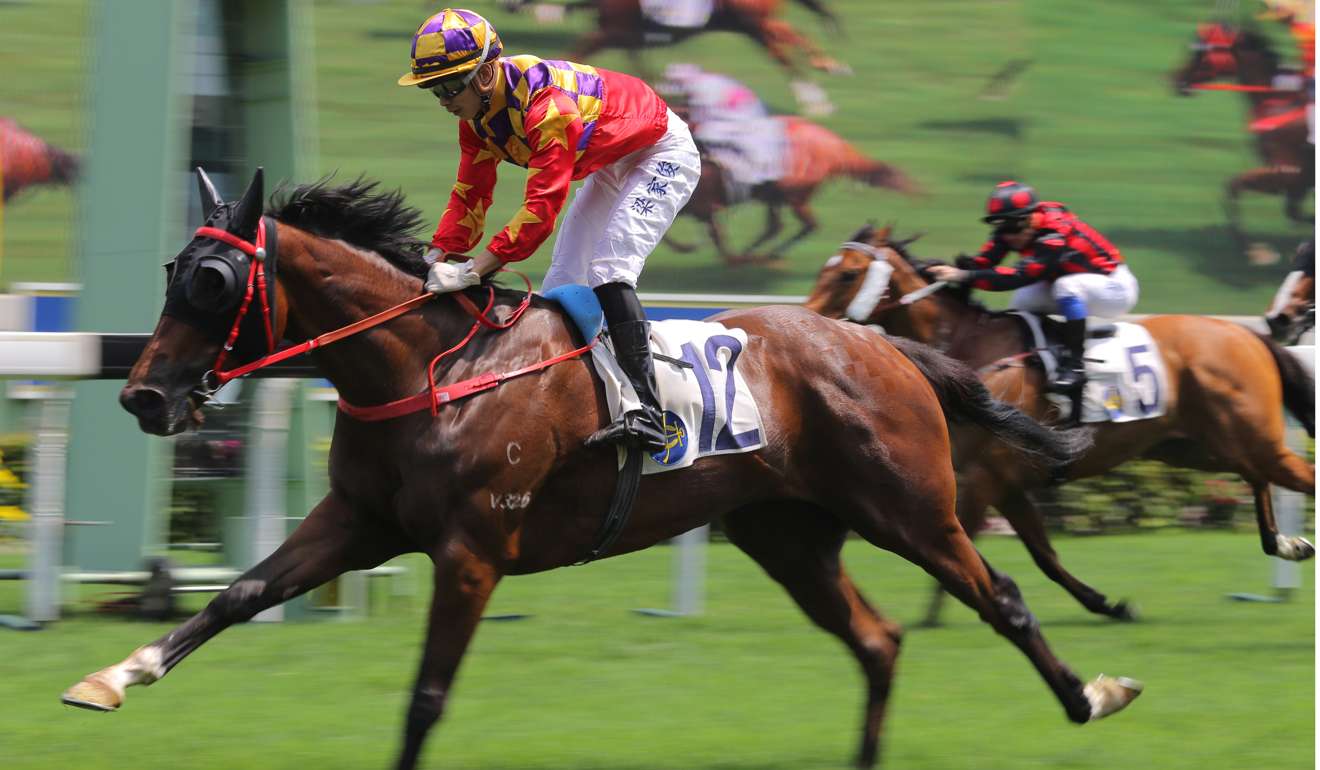 With Howard Cheng Yue-tin's demise, the mantle of top local rider is there to be grasped.
Leung is part of the famed "Class of '04" that also includes active riders Keith Yeung Ming-lun, Ben So Tik-hung and Matthew Chadwick.
Leung and Yeung started first, but were quickly surpassed by the "boy genius" Chadwick, who ripped through his apprenticeship in record time.
Nash Rawiller dislocates his shoulder, fractures his ankle and back but says 'I'm pretty lucky'
Yet right now, Leung is looking most accomplished, and importantly, riding for a range of stables.
That means he isn't burdened with the overreliance on one trainer that now seems to have shackled Chadwick – who has struggled without consistent support from former boss Tony Cruz.
Leung has more wins this term than his three former classmates combined and seems set to collect the Tony Cruz Award for leading local.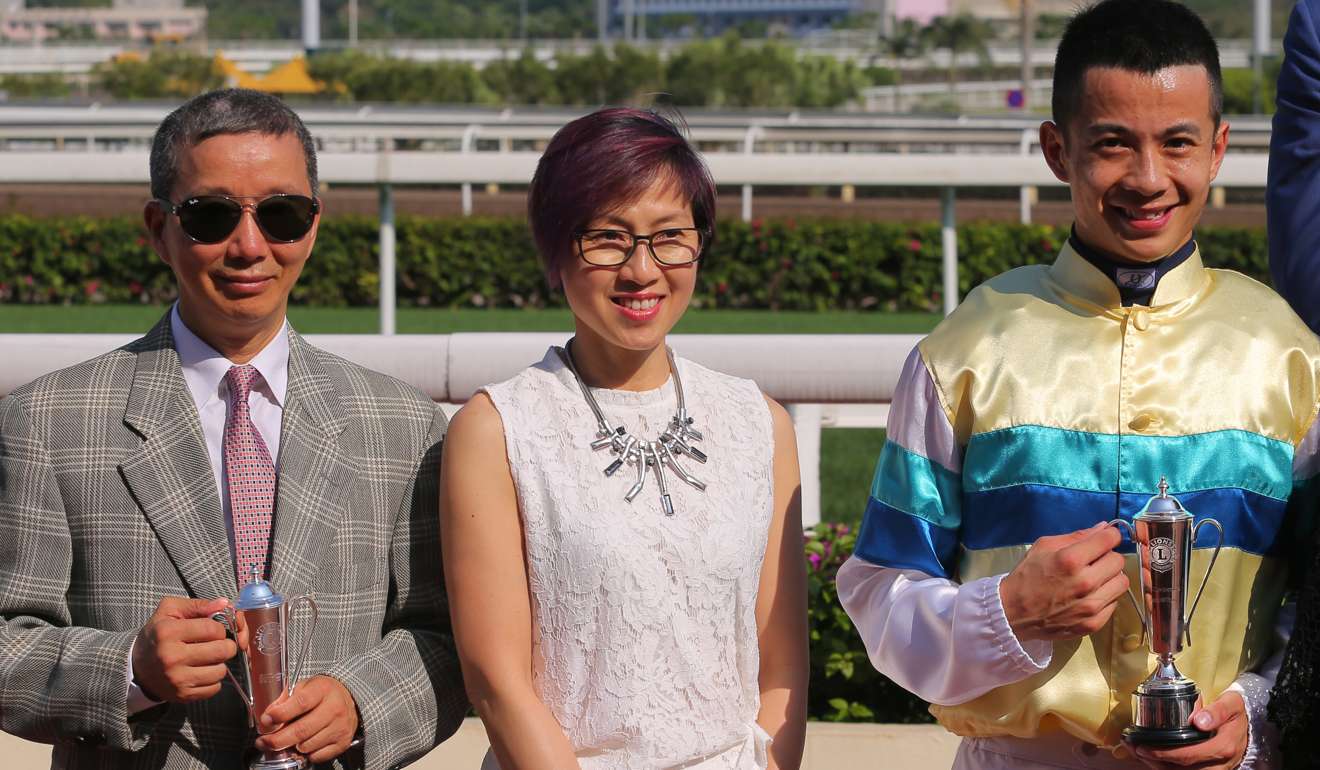 If there is a group that Moreira's reign of dominance has affected most, it might be the local riders.
Foreigners could come and go, but few could ride the minimum weights, so in the years before Moreira (BM), the Chinese boys had an edge.
That all changed in 2013 of course, and the lightweights seemed shell-shocked.
It could be that Moreira's presence has raised the bar for the locals and he just needs to have a Sunday off to give the kids a chance to shine.