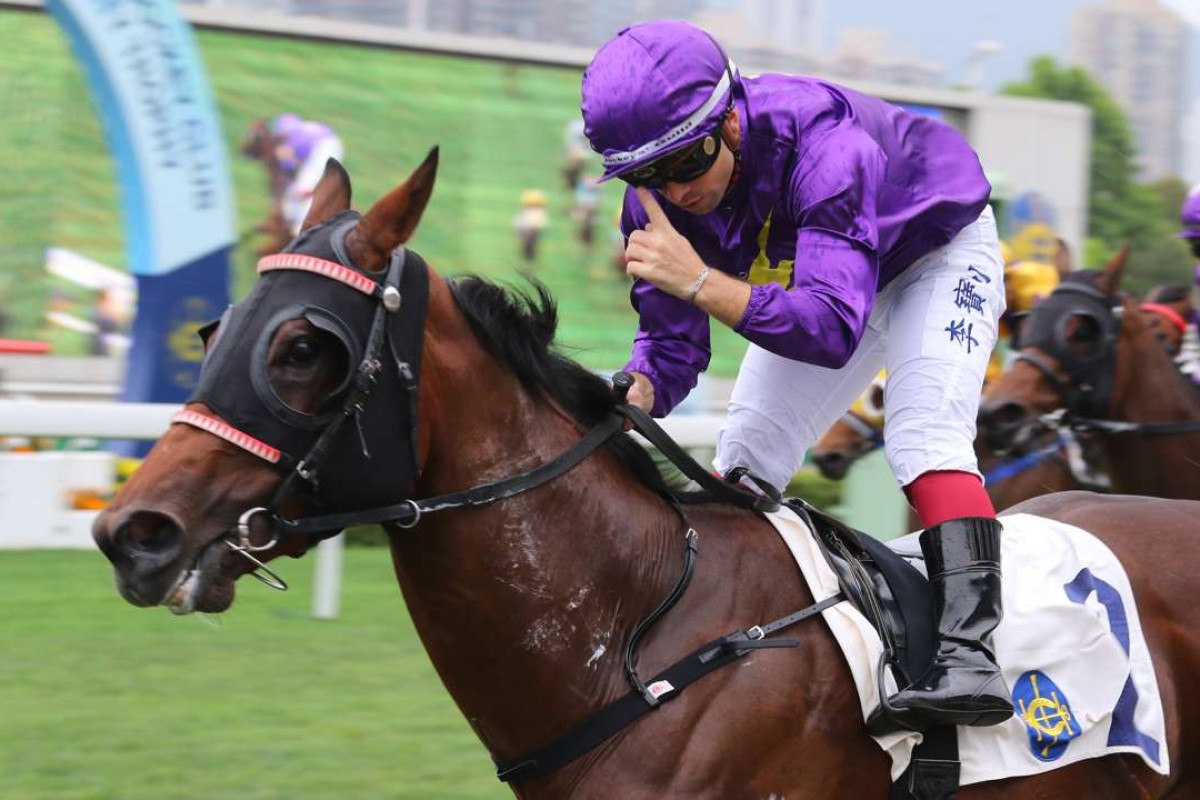 Blinkers and a return to the scene of the crime for Keep Moving were enough to give Italian jockey Umberto Rispoli an overdue win for the Ricky Yiu Poon-fai stable.
After months out with injury this season, it has been a term of lost opportunity and every winner is a welcome one for Rispoli.
When he did come back to the saddle, it took time to get the first victory again and the wins haven't come easily since either, with Keep Moving the tail end of a frustrating run of minor placings again.
Bouncing into the lead from gate 13, the gelding was untroubled to maintain a path down the faster outside rail section before clearing away to put daylight between himself and Strathclyde.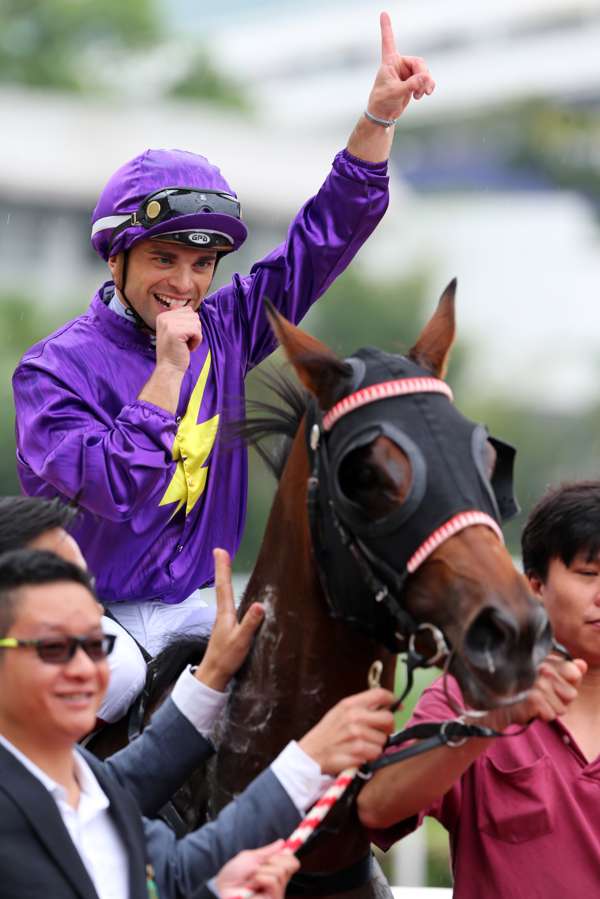 It was the second straight 1,000m course victory in four starts for the Darci Brahma three-year-old after Yiu had dabbled unsuccessfully with 1,200m when he finished eighth to London City a month ago.
"I think after that run Ricky wanted to try him in the blinkers but worried that he would be too keen if he kept him at 1,200m for the first time," Rispoli said after the authoritative two-length victory.
No pun intended, but the Matthew Poon Train is quickly building momentum
"Bringing him back to 1,000m meant he would be strong as well as sharp in the blinkers and, honestly, everything went fine.
"He jumped well, I had a beautiful race. The blinkers helped him concentrate but having the fence next to him as well really focused him more. I think he's a nice young horse looking towards next season.
"Now he will go up to Class Three but I don't think it will be too much for him. He can win again."
John Size's rising star Nothingilikemore extends his unbeaten run to four
The victory broke a run of 31 rides since Rispoli's last victory on Trump at Happy Valley, and 11 of those mounts had finished second or third.
But the wrong side of a photo finish is never far away – Rispoli's next ride was a head margin of defeat behind Imperial Seal two races later.