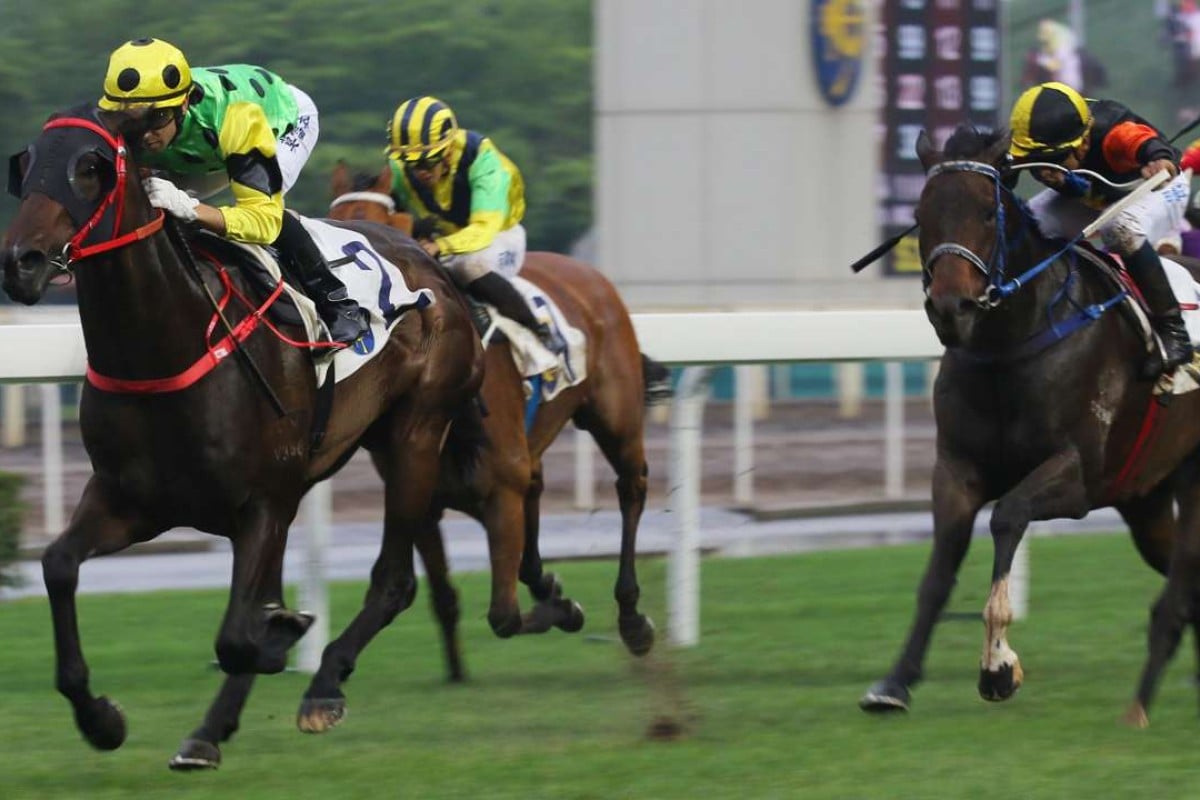 Two of champion trainer John Size's major prospects for next season emerged with contrasting results at Sha Tin on Sunday but the aftermath looks the same for Western Express and Nothingilikemore as they head for a spell.
Nothingilikemore (Joao Moreira) didn't have the fancy margin to spare this time as he took his record to four wins from four appearances, his task as a long odds-on favourite slightly complicated by the rain that drizzled all afternoon.
"It was a new thing for him. I haven't got a good guide on the track condition because we haven't had enough races on the turf course today but it probably should have had some effect," Size said after Nothingilikemore got the job done.
"I think he did a bit of work early, say the first 300m, and he didn't look too comfortable then. But he still had the energy to kick strongly when he straightened up and then held them off late. I don't think he could have done any more and I was pretty pleased with that – that's a tough job."
After Nothingilikemore's third victory, Size said he was open-minded about whether the three-year-old would race again this season, given how quickly his rating had risen, but he was more definitive on Sunday.
"I'll have a look at him but I think that might be enough," he said. "After that last run, the horse did feel it but he had plenty of time to get over it and he was able to keep up with his handicap rise.
Paul O'Sullivan says there are 'no hard feelings' with his assistant trainer joining John Size's stable
"He looked OK, I took him back to the trials a couple of times and he was normal so I thought he could have another one. I waited for this particular Class Two because it was a lower rating, a 90 to 70 not a 100 to 80, so it was a little easier. But he felt the last one and he's had a harder run today so that will probably be the end of this season for him."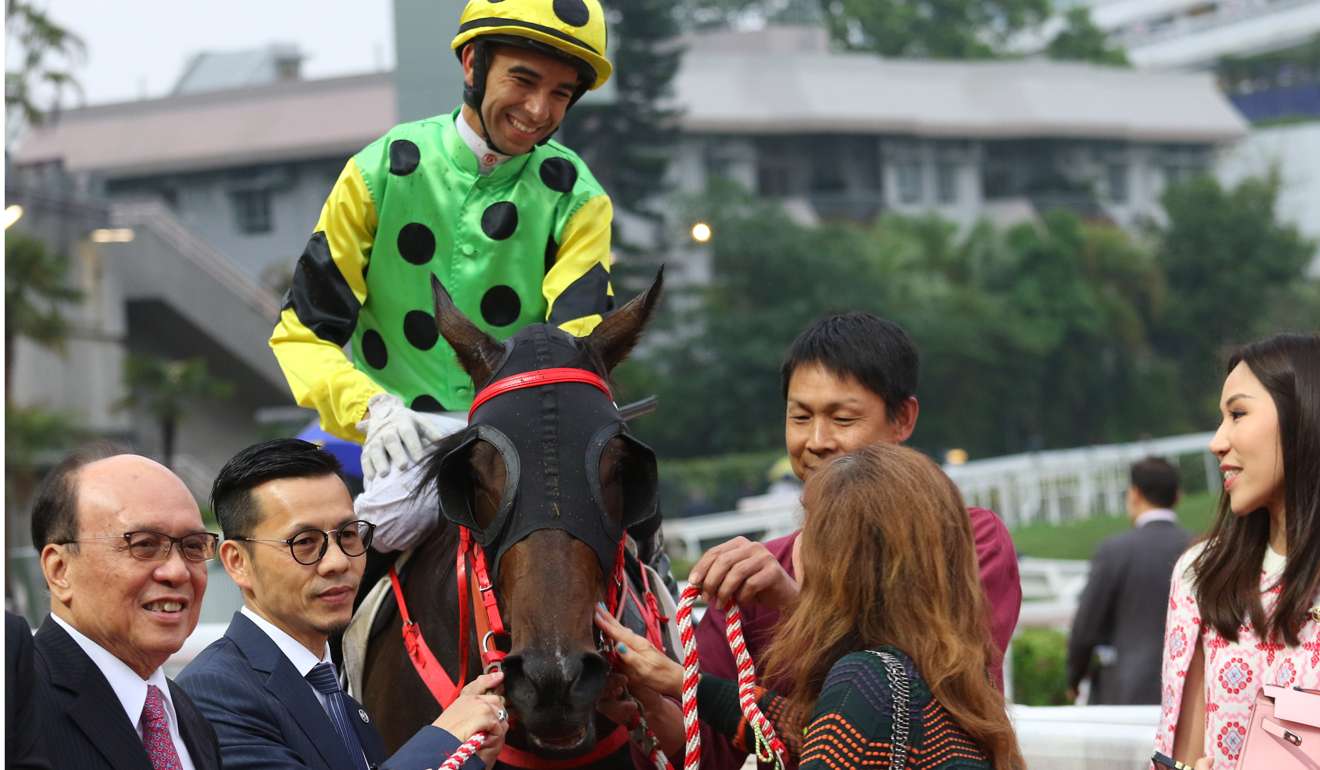 Moreira has made no secret of his opinion of Nothingilikemore and echoed Size's comments about the pace of the race possibly emptying the youngster this time.
"In regard to the weather, I wasn't concerned, but I was concerned that they forced me to use him in the back straight early," the jockey said.
"For a three-year-old, I thought he had to be very good to overcome it. He did get tired the last 100m but that's normal, even a superstar would get tired after doing what he did early. He's something special."
No pun intended, but the Matthew Poon Train is quickly building momentum
Nothingilikemore was the highlight of a quiet day for Size while his four-year-old find this season, Western Express, provided more of a disappointment, finishing unplaced at short odds in the day's Class One trophy race after he loomed and couldn't go through with it.
"From the 200m to the post, he was one-paced so I'll stop with him," Size said. "He has won four races this season and done a good job and he needs a break."
The Hong Kong Jockey Club Community Trophy instead went to the John Moore-trained lightweight Midnight Rattler (Vincent Ho Chak-yiu) in a mild surprise as the once Macau-bound gelding stuck his nose out in a three-way photo with California Whip (Matthew Chadwick) and Lucky Year (Matthew Poon Ming-fai).
"I had Matthews all around me but my horse really enjoyed the fight," said Ho.
Vanilla relishes the mud, now backs up in the Queen Mother Memorial Cup
Moore said James Moore, his brother Gary's son now training Macau, had purchased Midnight Rattler in Australia out of a Sydney barrier trial, with a view to taking him to Macau unraced.
"But then Gary ran him and he finished second at Wyong then won a maiden easily at Gosford and Gary said 'he'd better come to you in Hong Kong' and he has proven to be right." Moore explained. "Now I've got a Class One winner."