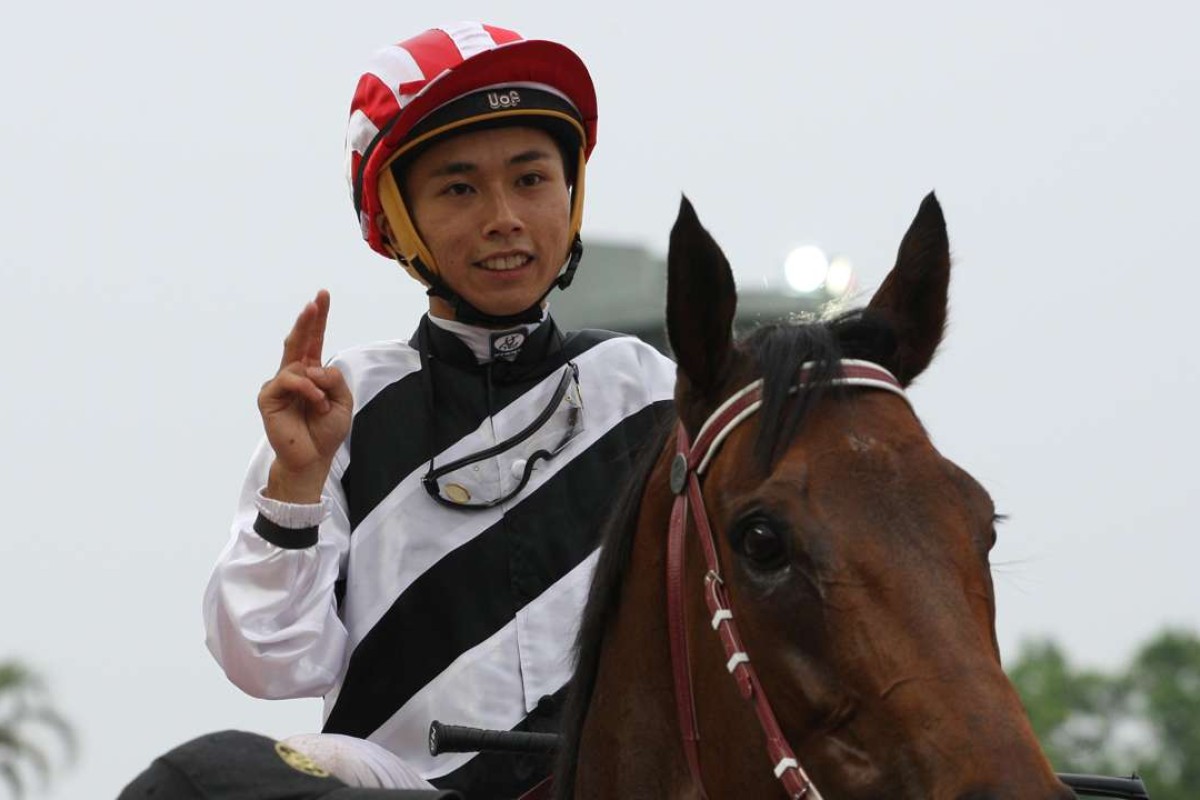 So the votes are in from trainers and if it wasn't already obvious from the outstanding statistics and polished displays, Matthew Poon Ming-fai appears ready to go on an end-of-season tear.
We were going to go with another "Poon Train" pun but they are going to get tired soon, and will have to be used sparingly over the remainder of the term, because this kid is going to ride a lot of winners.
OK, just one Poon-pun, or maybe a few more before the end of this column; another double on Sunday, his second straight, has given the apprentice freight train-like momentum as he heads into the summer months.
"He is too good to have 10 pounds," Dennis Yip Chor-hung said after Poon steered Jimson The Best to victory in the dirt track opener, while Danny Shum Chap-shing, for whom Poon went close on Lucky Year in the feature race, added, "he is going to ride out his claim very quickly".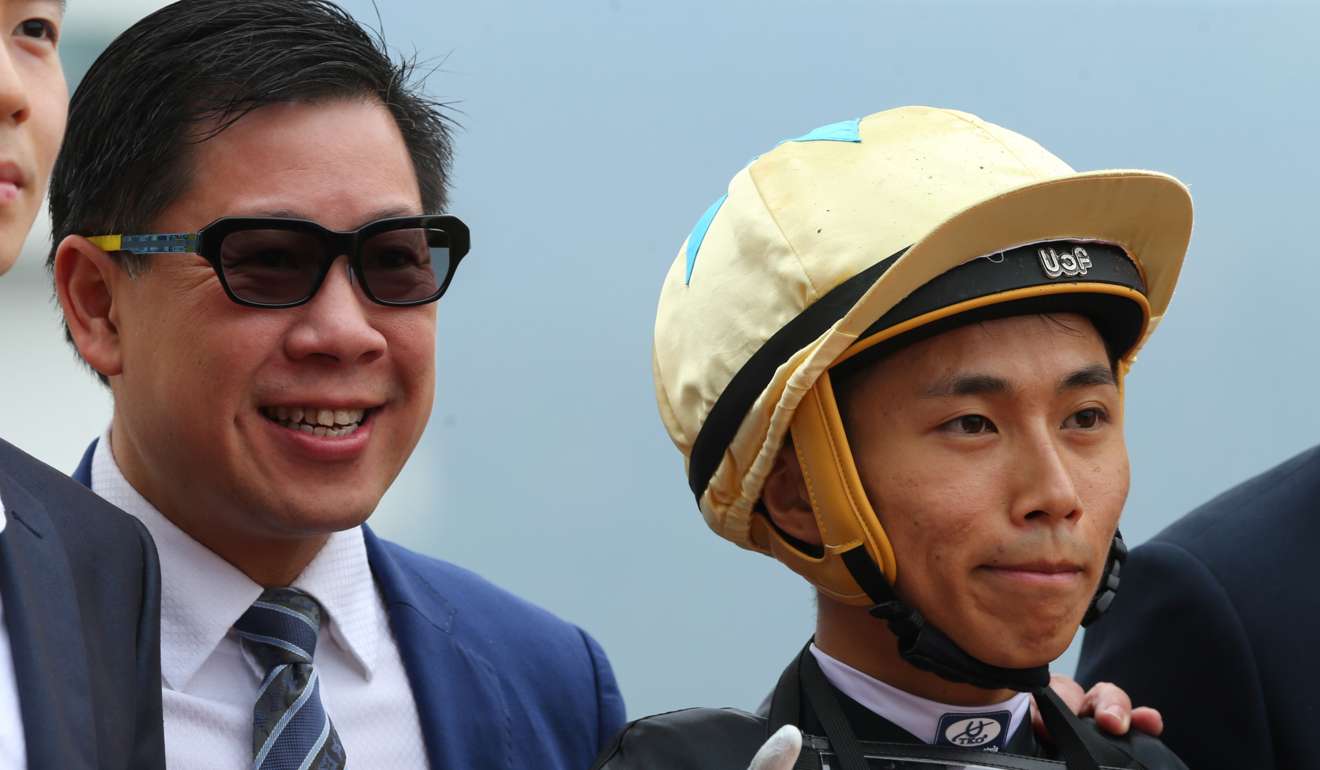 The bottom line is that Poon, steeled from his extensive experience and stunning success in Adelaide, is a ready-made jockey getting a massive advantage with his claim.
Back when Yip and Shum were apprentices they were thrown straight into the deep end after a handful of trials.
A double and suspension continues the roller coaster start of apprentice Matthew Poon
Jockey School apprentices weren't sent overseas for experience and every junior rider was available – there were enough to fill apprentice-only races.
Shum recalls having ridden at "two or three trials" as a teenager and then riding against the likes of Tony Cruz and Gary Moore. Talk about sink or swim. "I struggled, of course," Shum said with a laugh.
Poon might be a newcomer but the reality is he is 23 and a relative veteran compared to many that have come before – and then there's the 10-pound claim.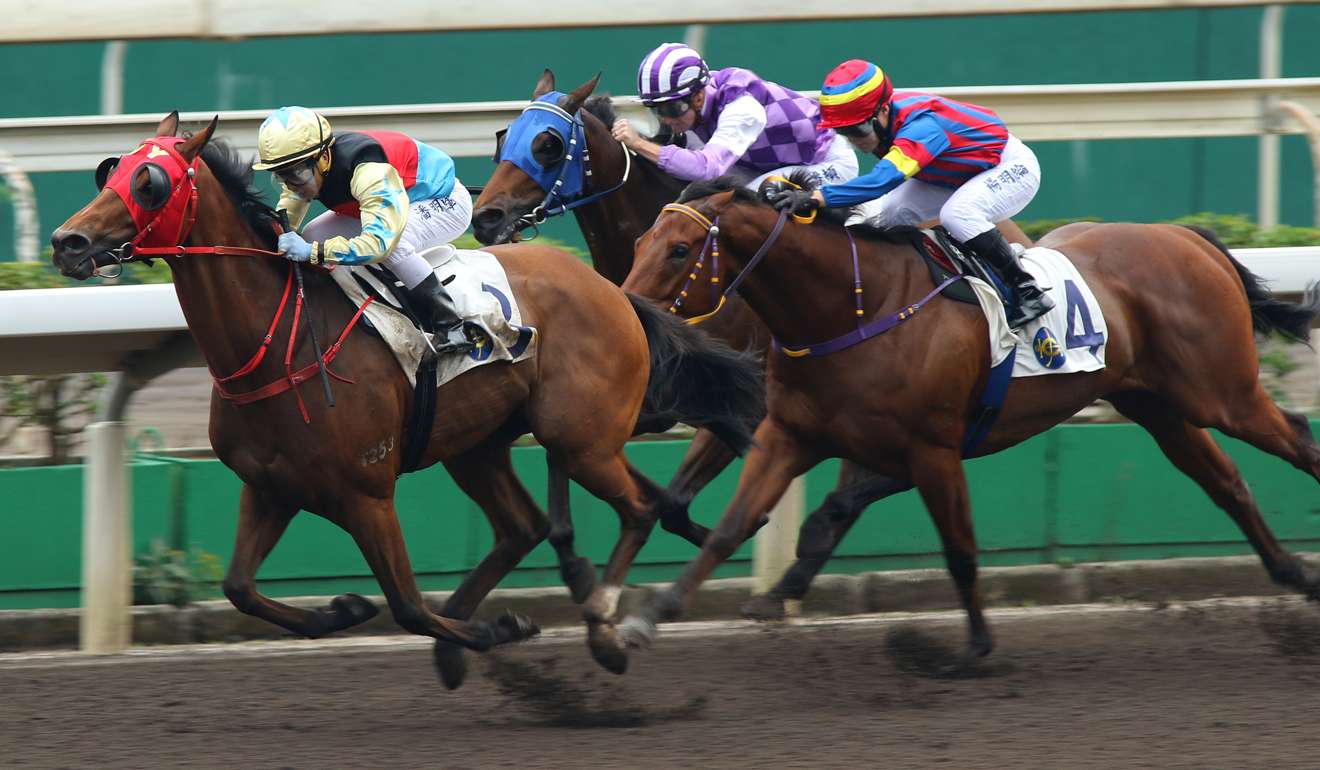 In such a tightly handicapped environment, weight is crucial and every pound counts, but half a class – how much 10 pounds represents – is something else entirely.
Of course, apprentice riders get a claim for a reason, they would struggle for support otherwise and it adds a different dynamic to the racing, injecting speed into races as well as keeping things competitive.
Yet usually an apprentice's inexperience or relative lack of skill offsets or completely negates any advantage gained at the weights.
Paul O'Sullivan says there are 'no hard feelings' with his assistant trainer joining John Size's stable
Not when you have a jockey ahead of the usual learning curve, and if you listen to Yip, Shum and John Moore, with whom the apprentice combined to win on Happy Meteor, that's what we have with Poon.
"He was going on to be leading jockey in South Australia, so he arrived here with a lot of talent," Moore said. "But then he arrives here and gets the gift of 10 pounds – and what a gift. He is using it to full advantage and so are the trainers. When he is available of course."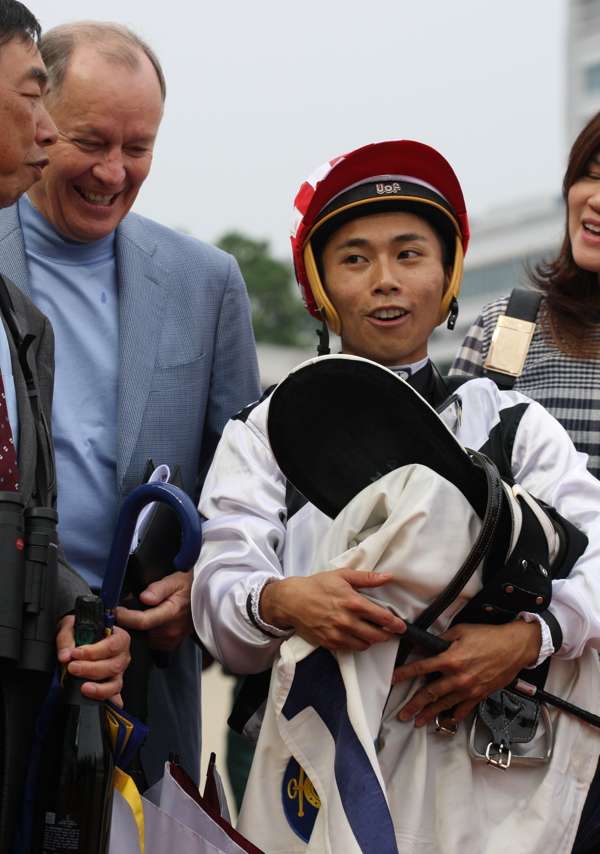 Obviously the Poon Train is going to be fully booked (Poon-pun count: two) for the rest of the term, and trainers will need to reserve tickets with his station master David Hall to get on board.
Can Poon ride the required 20 winners to outride his initial claim and reduce it to seven before the end of the season? It would be a seriously impressive feat if he could and his early numbers indicate he is in with a chance.
Vanilla relishes the mud, now backs up in the Queen Mother Memorial Cup
Not only has Poon ridden five winners in his first three meetings, he's finished top four in 16 of his 23 races.
Even with the mitigating factor that he doesn't ride at Happy Valley, yet, Poon is striking at above 20 per cent, the only jockey not named Joao Moreira doing so.
The new 88-meeting marathon schedule means there are still 13 Sha Tin meetings to go, although Poon will be out of service due to suspension for two meetings.
No time to feel sorry for himself, Umberto Rispoli just has to Keep Moving
Still, surely it won't take long for stewards to give the Poon the signal to begin at Happy Valley and switching tracks shouldn't be a problem, given the poise he is showing at Sha Tin.
Current leading apprentice Kei Chiong Ka-kei has 19 wins, and Tony Cruz Award leader Derek Leung Ka-chun has 22. Can the Poon Train catch them? He is certainly building a head of steam.