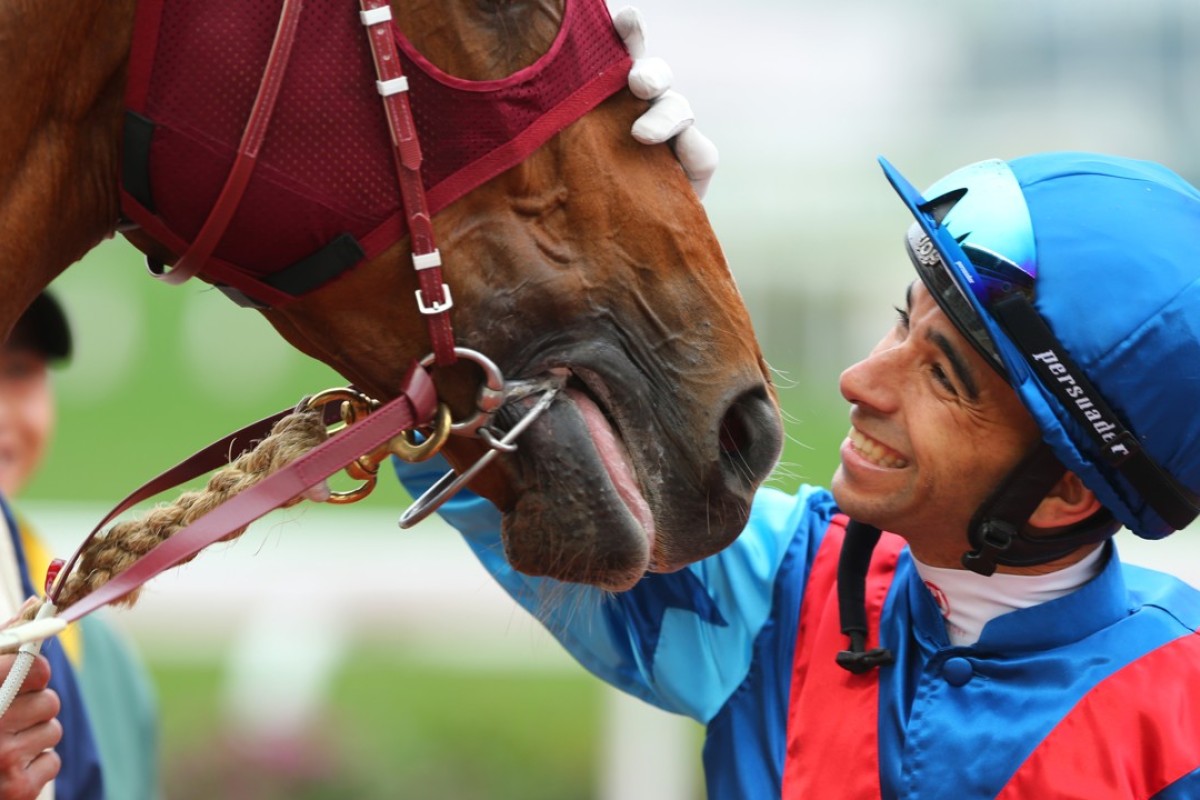 Joao Moreira rode Rapper Dragon in his greatest victories but maintains it was in the fallen hero's final moments on a racecourse that his beloved horse showed the most courage.
Rapper Dragon died while under veterinary supervision on Sunday night, diagnosed with a fractured pelvis suffered in the Champions Mile at Sha Tin, and while Moreira was too devastated to speak immediately after receiving the news, he paid heartfelt tribute to "Rapper" on Monday.
"I will remember him as a brave, tough horse, so brave that even when we were in the deepest trouble, he was still strong right to the end and gave me his best," Moreira said.
When Moreira heard a loud snap midway through Sunday's race, and felt Rapper Dragon's back legs giving way beneath him, the rider immediately knew something had gone drastically wrong.
Death of people's hero Rapper Dragon casts pall over feature day at Sha Tin
Yet this is when Moreira believes the horse's iron will shone through most brightly.
"He won with me many times, but I will never forget how brave he was in that moment," he said.
"He could have just released his body and gone down, and if a racehorse at his top speed goes down you can be in real trouble as a jockey.
"So I will never forget how brave he was at the end. It's not just as a racehorse, and for giving me so many great moments and big wins, and for teaching me so many things about himself, but for being so strong in those big races, particularly in that Derby – that was a dream race for me. But also for being so strong and brave and not going down with me on board."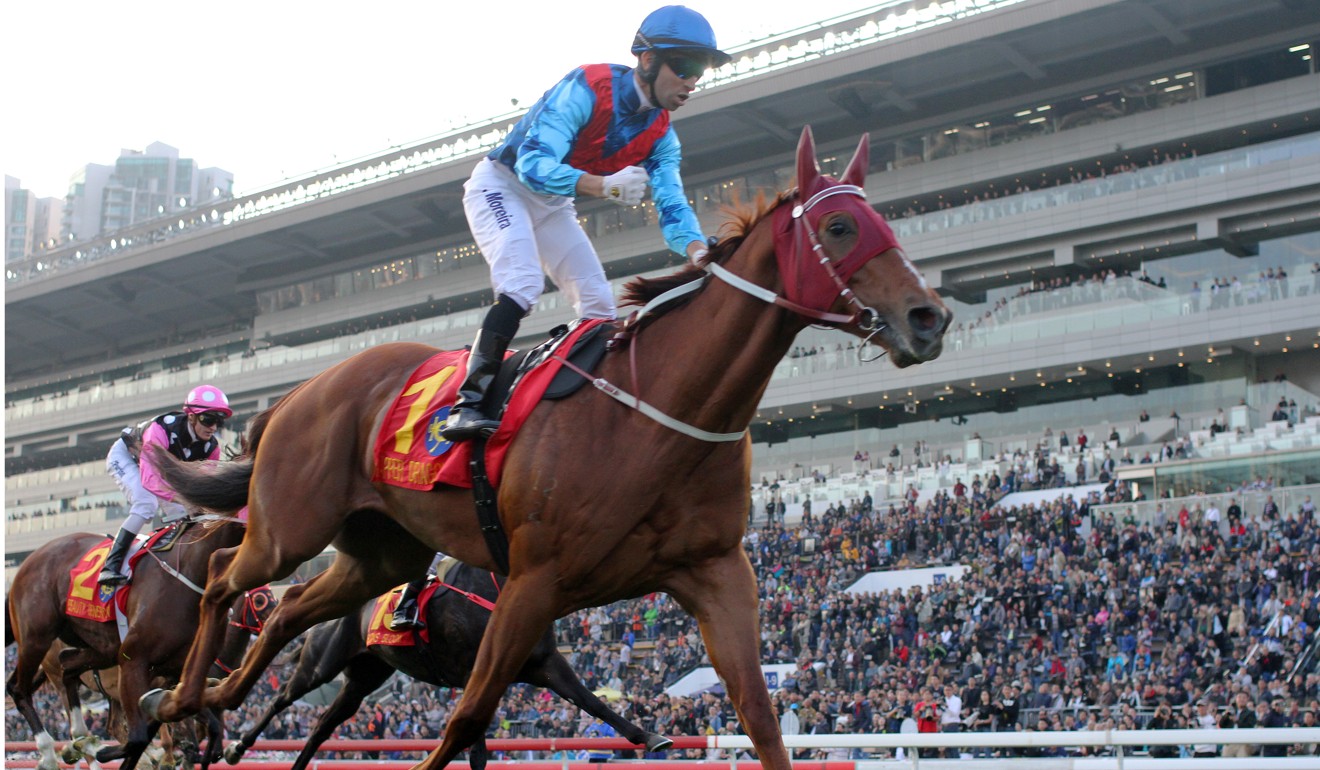 Moreira had initially been given hope that Rapper Dragon would survive after vets first transported the horse to the on-course equine hospital.
"So when I was told that he had died, I was destroyed inside. I wanted to go and see him, but the vet said 'No, Joao, you should stay home and remember what he gave you, you don't want to see him lying down on the ground without his life anymore'.
"I was upset at the time, but I'm glad he said that to me now, because I will keep my happy memories, the good moments I had with Rapper."
'The biggest moment of my career' – Joao Moreira wins Hong Kong Derby with Rapper Dragon
Moreira had enjoyed some of his greatest moments in racing aboard Rapper Dragon, including a history making clean sweep of this year's four-year-old series, capped by an emotional win in the BMW Hong Kong Derby, the Brazilian's first ever in the race.
Rapper Dragon's record for trainer John Moore will stand at eight wins from 13 starts, including four straight this season, but Moreira believes the gelding with an iron will and constitution was yet to show his best.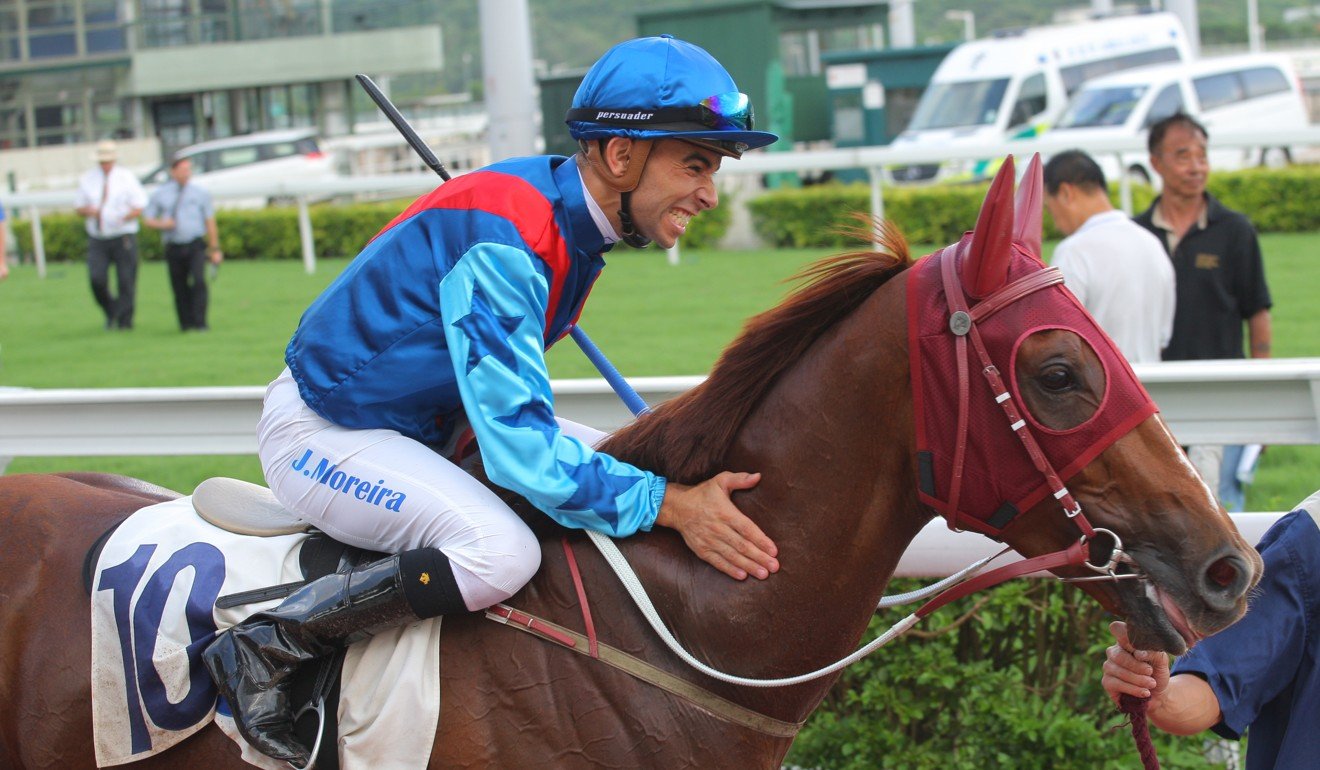 "I will remember him as a horse that never stopped learning how to race. When he started picking up and learning, he never slowed down, and I still don't know if he had reached his peak," he said.
"He had such a strong character, and you would have to play with him nicely and be kind, because if you were rude to him he would be rude back to you.
"He was the boss, don't worry about that, and if he wanted to beat you he could always do what he wanted.
"At the same time he was able to learn from the different riders as they gave him information and taught him how to do things properly.
Stop the vote: Rapper Dragon needs to be named Horse of the Year
"I was very surprised how much he kept on improving without stopping. A year ago if you asked me whether or not he would be the Derby winner, I would have said 'no way', but as the year went by, six months later, I thought he could be.
"And from late last season it was obvious to me that he was the horse that was going to be winning the biggest races in Hong Kong."