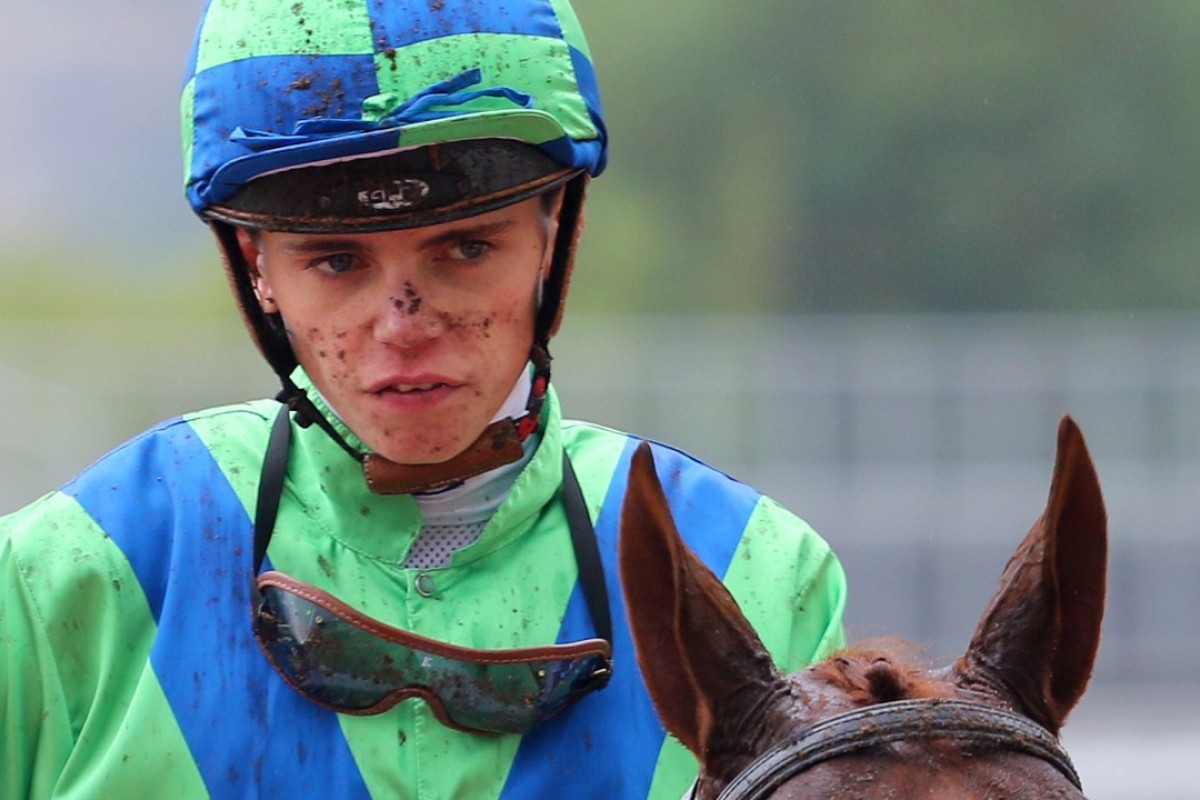 South African young gun Callan Murray will forgo big race opportunities in his homeland to focus on his long-term goal of gaining a full-time spot on the Hong Kong riding roster.
When Murray answered the Jockey Club's call to ride for the rest of this season, he initially indicated he would return to South Africa for three feature meetings.
"I had to look at the big picture. I was taking a gamble going back and missing out on a lot here," Murray, 20, said at trackwork on Tuesday, indicating he would apply for a full-time spot next season.
"I'm not here for long this time in. I don't have long to prove myself, and that's what drove the decision not to go back for those meetings.
"Missing one meeting might only cost me two or three rides, but if I am only here for two and a half months I need to make the most of it."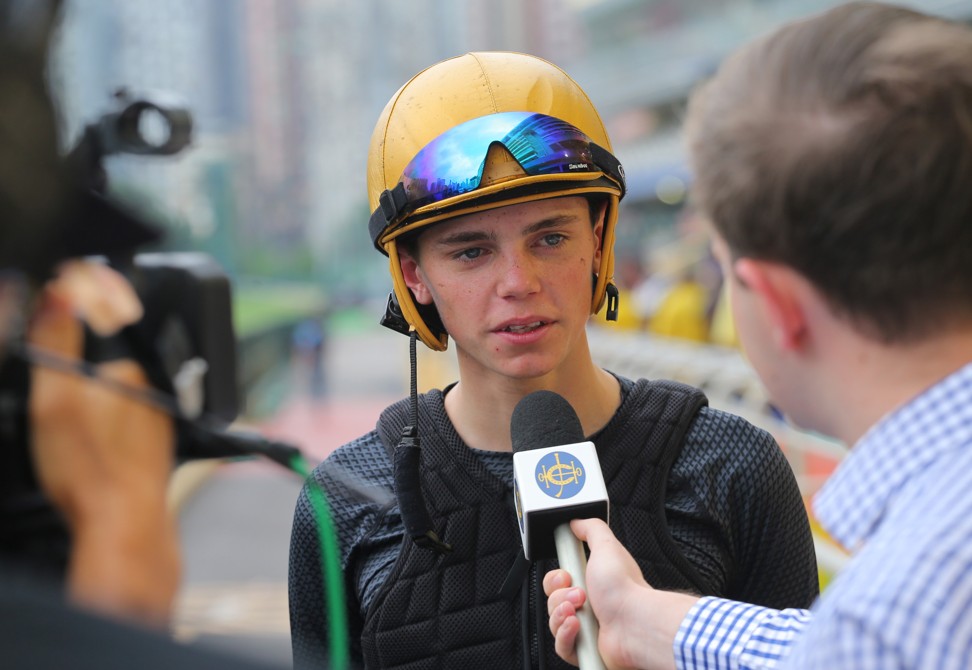 Murray only finished his apprenticeship in January and it was a breakout day earlier this month when he rode three Grade One winners at the Champions Day meeting at Turffontein, bringing him into the reckoning for a place at Sha Tin.
Looking for a Victory at Happy Valley? Follow Me says Karis Teetan as he eyes big night
It has been a meteoric rise for Murray, who joked that he was still coming to terms with adult life having spent most of the past few years under strict supervision at the famed South African Jockey Academy.
"I don't even have a credit card and I'm still living at home," he said.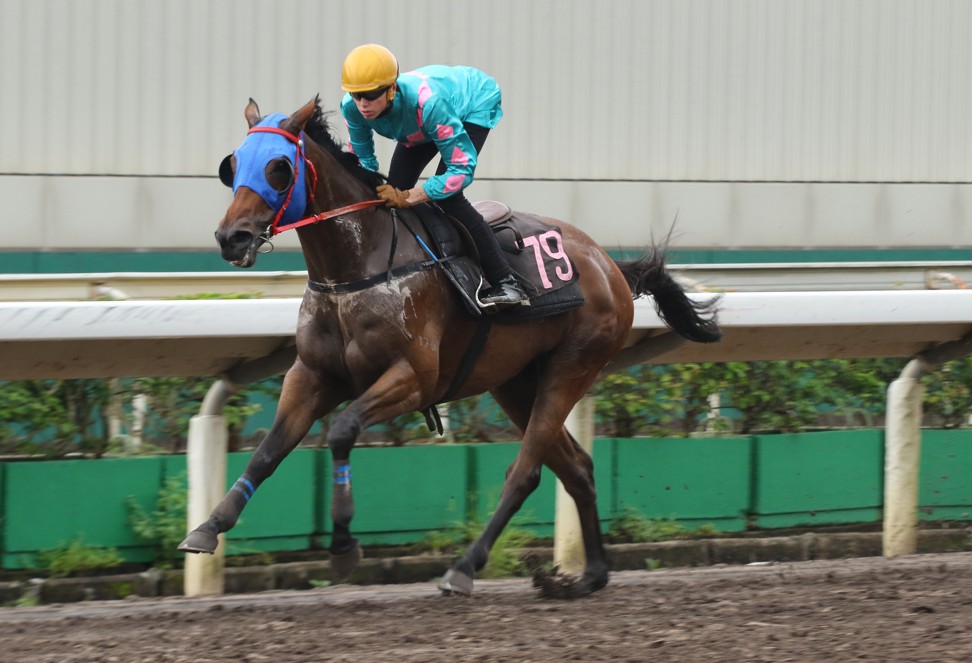 Now he is mixing it on track with jockeys he idolised, such as countrymen Douglas Whyte and another academy alumni, Mauritian Karis Teetan.
"Of course this is where I wanted to end up, one day, but it has all happened much quicker than I thought it would," he said.
Douglas Whyte gets the last laugh as Noble De Love finds form
"I am only a few months out of my apprenticeship and this had always been a dream. You always want to be that guy that goes to Hong Kong and rides competitively, so when the opportunity came up I took it with both hands."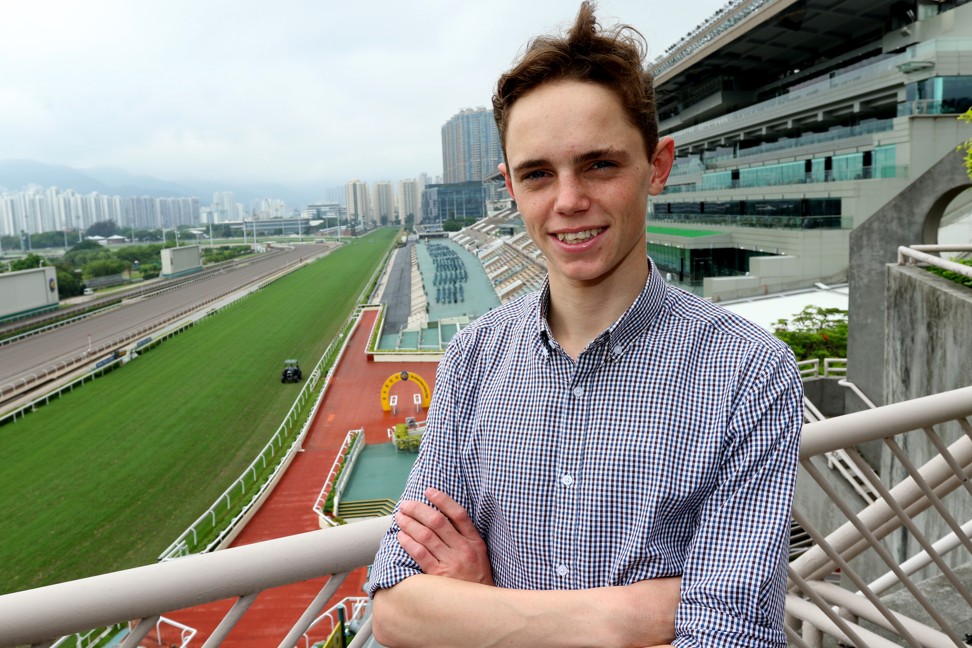 Five rides last Sunday at Sha Tin gave Murray an initiation to his new base, including a slow start at his first ride, which is almost expected of new riders not used to the frantic early tempo of races here.
"When asked to be midfield back home in South Africa, you can just let the horse walk out and slot in. Here you have to be very positive and aggressive to even hold a spot in midfield," he said.
"Still, I enjoy the racing that way. It makes the way for the best horse to win. It's fair racing."
While Murray has only two rides at Happy Valley on Wednesday night – Master Viking for Tony Millard and Happy Rocky for Almond Lee – he has picked up six rides on Sunday, including Lucky Year in the Group Three Sha Tin Vase.