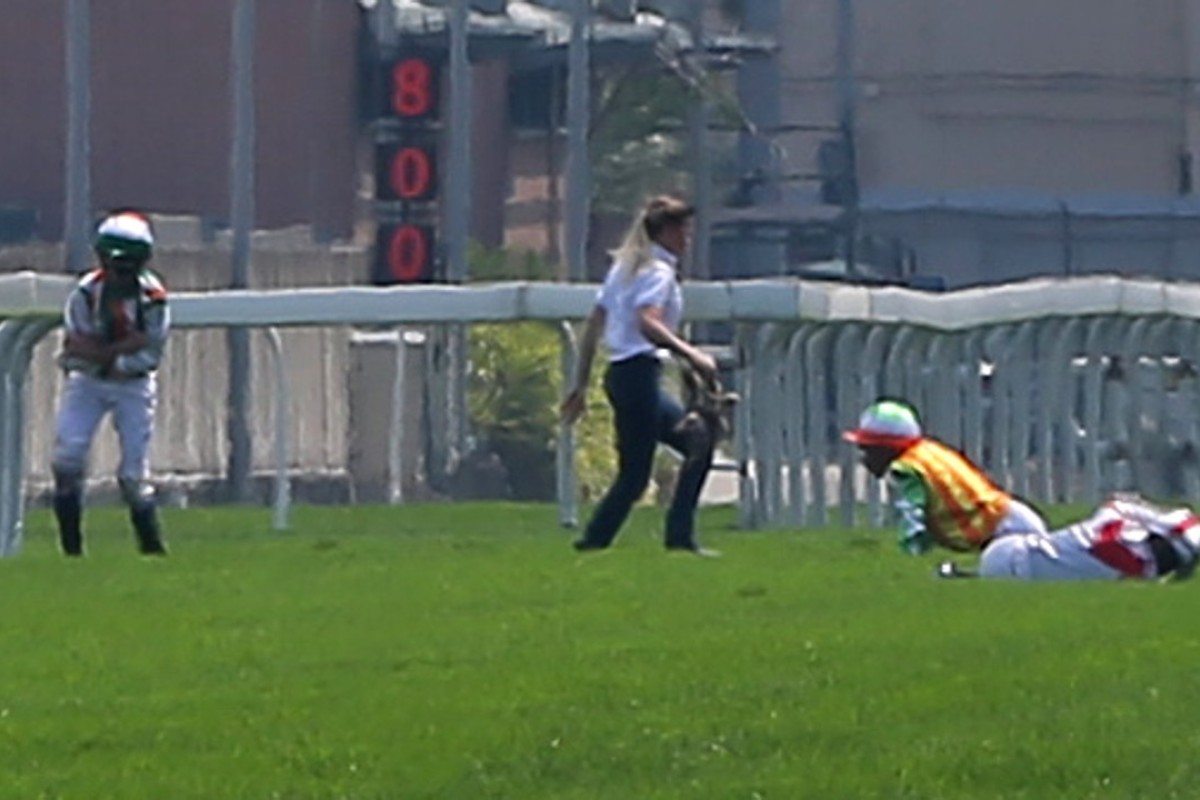 Leading Australian jockey Nash Rawiller has elected to take the more careful route to recovery from his right shoulder dislocation last month and will not be seen in action again this season.
Rawiller, 42, still sits in sixth place on the table with 35 wins, despite not having ridden since April 17 when a nasty fall from Mr Oriole at Sha Tin left him with the shoulder injury as well as small fractures in a vertebra and ankle.
He had originally hoped to return to riding early in June but the jockey said on Tuesday he had abandoned the idea of resuming before next season.
Nash Rawiller dislocates his shoulder, fractures his ankle and back but says 'I'm pretty lucky'
"The other things are fine, it's only the shoulder that's still an issue," he said. "It's getting there but it's still a long way from where I want it to be.
"I've decided it's better not to risk it for the sake of coming back for a few weeks when it isn't quite right and then find that I'm in trouble with it down the track. I have to think about the rest of my career – the next eight years, not just the next eight weeks."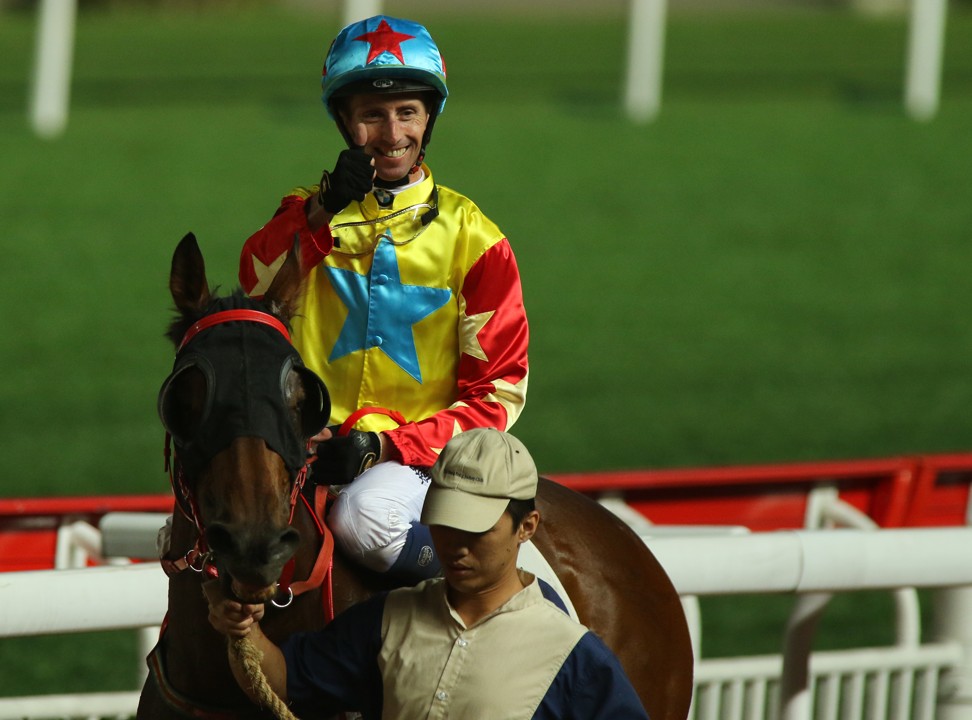 In addition to the potential for ongoing physical problems, Rawiller said he was acutely aware of the damage to his 'brand' if he returns too soon.
"I could get it to the stage where I could ride, I've no doubt about that, but I would be 80 per cent," he said. "It took me two seasons of work to get myself to the situation I felt I reached this season, where I was getting really good support consistently and if I come back and ride anywhere short of my best it can only set me back again.
Australian jockey Nash Rawiller may be sidelined until June after horror fall
"The best idea is to keep healing through the summer, come back to Hong Kong early before everyone else in August and ride a lot of work and hopefully kick off the new season very strongly."
Last Wednesday, Rawiller pleaded guilty to a careless riding charge arising out of an incident early in the April 17 race in which he fell.
However, stewards elected not to penalise him, "having regard to the fact that jockey Rawiller has not ridden since this race meeting and is not likely to resume race riding in the immediate future".
Rawiller was instead severely reprimanded.
His decision leaves the Jockey Club's published list of riders without Rawiller, Matthew Chadwick (knee injury) and Brett Prebble (on leave for personal reasons until mid-June), although Ben So Tik-hung resumes on Wednesday night from his short break because of a knee injury.