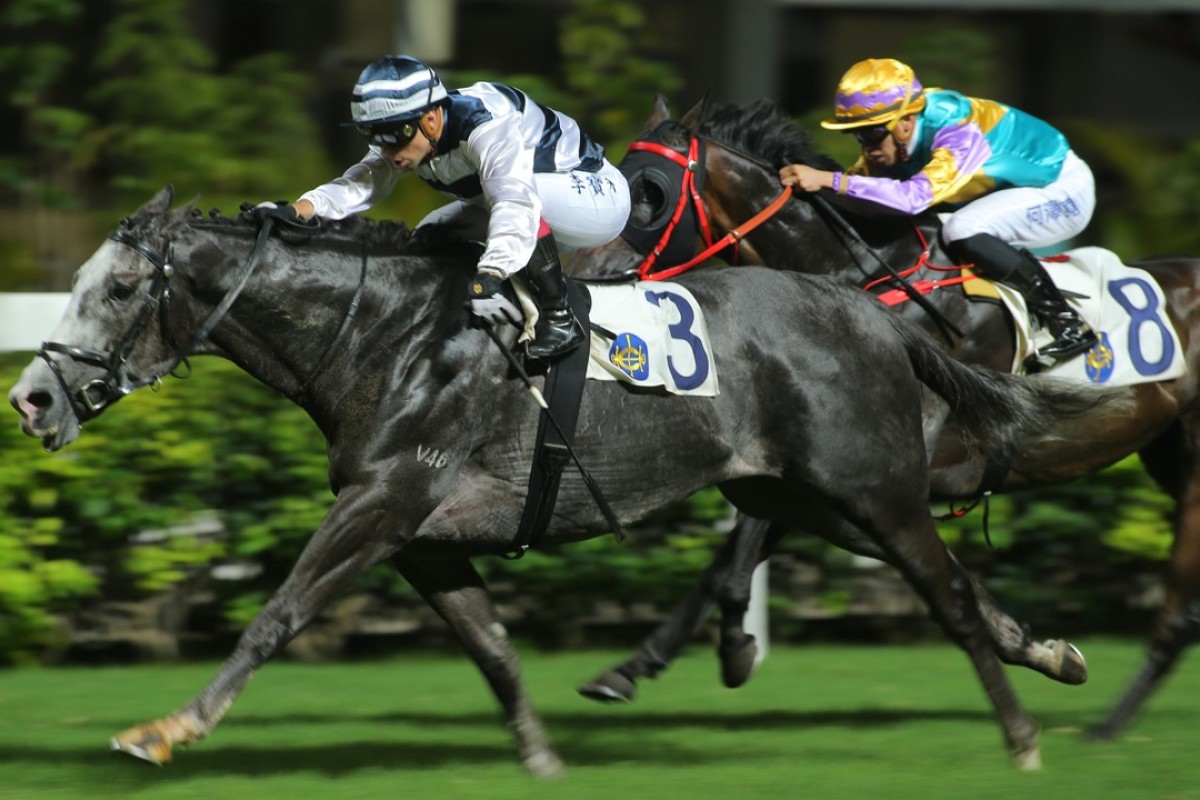 Trainer Tony Millard was in buoyant mood after his five-year-old Rickfield provided a shock result to the Cricket Club Valley Stakes (1,800m) at Happy Valley on Wednesday night.
At odds of more than 34-1, Rickfield continued Umberto Rispoli's golden run from the weekend, sweeping home from his usual place at the rear of the field to claim the trophy after some unexpectedly aggressive tactics from some of his rivals, including favourite Litterateur (Zac Purton).
"Well they gifted that to us – I must thank Zac when I see him at trackwork in the morning," Millard beamed after a finish that poleaxed punters, with the first three placings as big double-figure odds and 100-1 chances in fourth and fifth for good measure.
"I didn't think he'd get the pace he needs tonight. This is a good horse, but he drops out early and when there's no speed on, he just can't get into the race. But he looks pretty good when he gets the tempo he got tonight."
Neil Callan took the Jockey Challenge as he, Joao Moreira and Karis Teetan all landed doubles, but the main attention at the end of the night was on Chad Schofield, who did not ride a winner but appeared at first look to have emerged relatively unscathed from a horrible fall in the final race.
Schofield fell right on the finish line when his mount, Molly's Jade Star, broke down and gave way underneath him.
The jockey was rushed to Queen Mary Hospital at Pokfulam complaining of neck pain, but was conscious and had movement of his arms and legs before he was stretchered to the ambulance and club officials were hopeful he had escaped serious injury.
Considering where the accident took place, Schofield was lucky not to have horses directly behind him.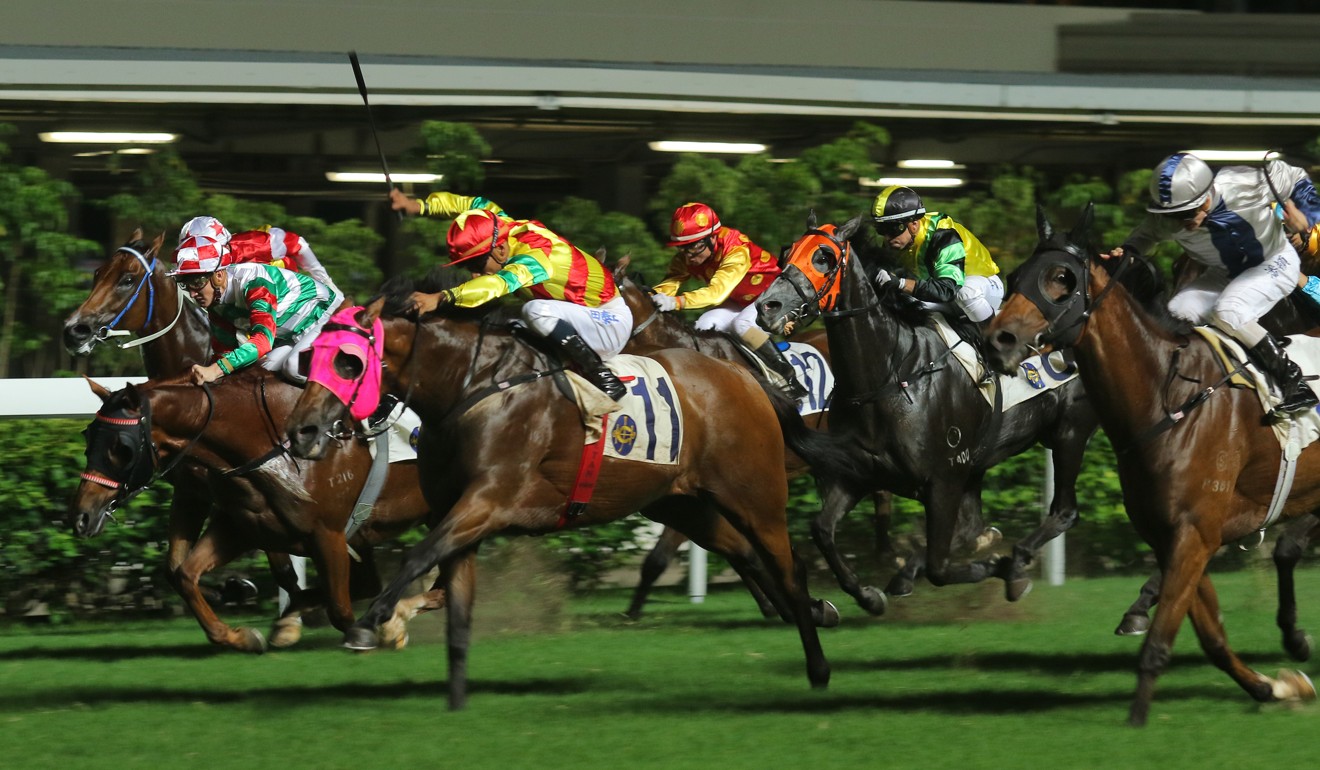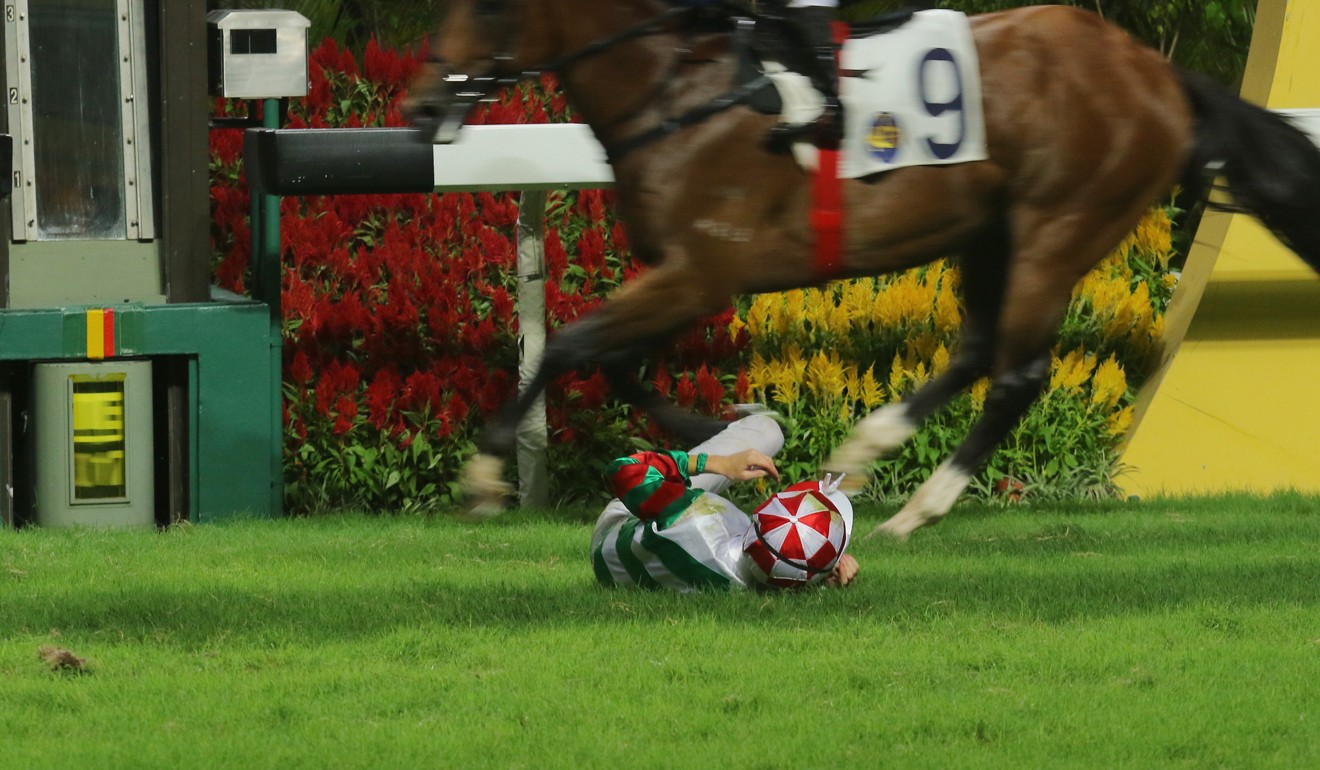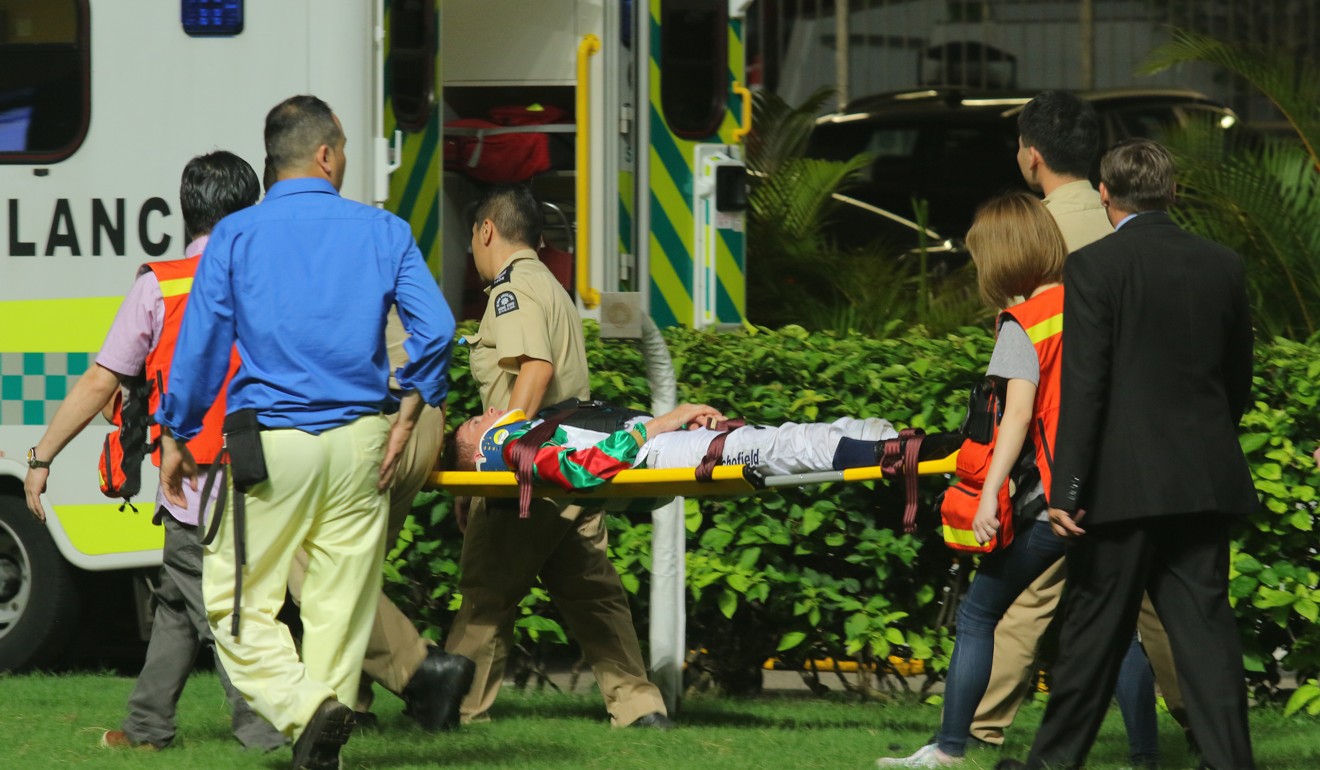 Callan started off the night with a double for Dennis Yip Chor-hong on Gentry in Class Five quickly followed by a matching Class Five win for Paul O'Sullivan on Funny Buddies.
"This is only my second start with the horse and I got him at the right time, as he was dropping down to Class Five. It's nice to get a win out of the way – it's taken him 19 starts to do it so anything now is a bonus," said O'Sullivan.
"He didn't have the best luck his first run for me and ran sixth so it's not unexpected, but his problem all his career has been internal bleeding. If he can shake that off, he might win another one."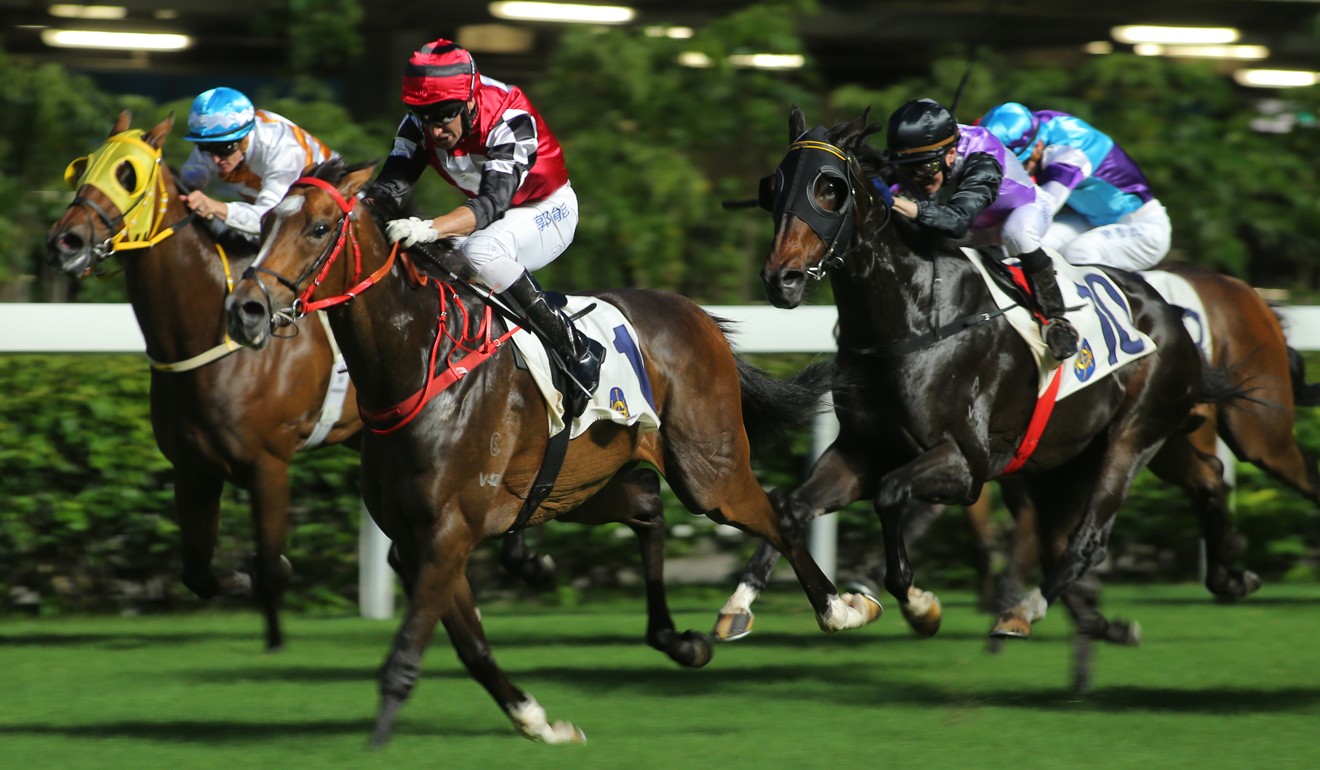 Moreira chipped in with a win for Chris So Wai-yin on Prince Harmony and one for John Size on Raging Bull, who took the champion trainer-in-waiting to 87 victories and within sight of the season record tally of 91 set by Tony Cruz 12 years ago.
Callan got his wins early, Teetan's double came late, landing the final two races for Ricky Yiu Poon-fai with Red Kylin and Francis Lui Kin-wai with Convincible.
Both horses seem to have found a home away from the bigger spaces of Sha Tin.
"Red Kylin is very limited at Sha Tin but here, maybe a bit easier standard and a good draw, he can win," said Yiu, although Lui hasn't given up on Sha Tin for Convincible.
"He is nearly six and had just 12 starts but when he got here he had some problems, he was still a colt as well and it has taken time to work through his issues," Lui said. "He's won two out of three now at Happy Valley but Karis thinks he will handle Sha Tin next season."
Popular apprentice Kei Chiong suspended for seven meetings
Olivier Doleuze already had a careless riding ban to serve from next Wednesday but stewards added another that will cut him out of the final two meetings of the season and hit him with a HK$30,000 fine as well.