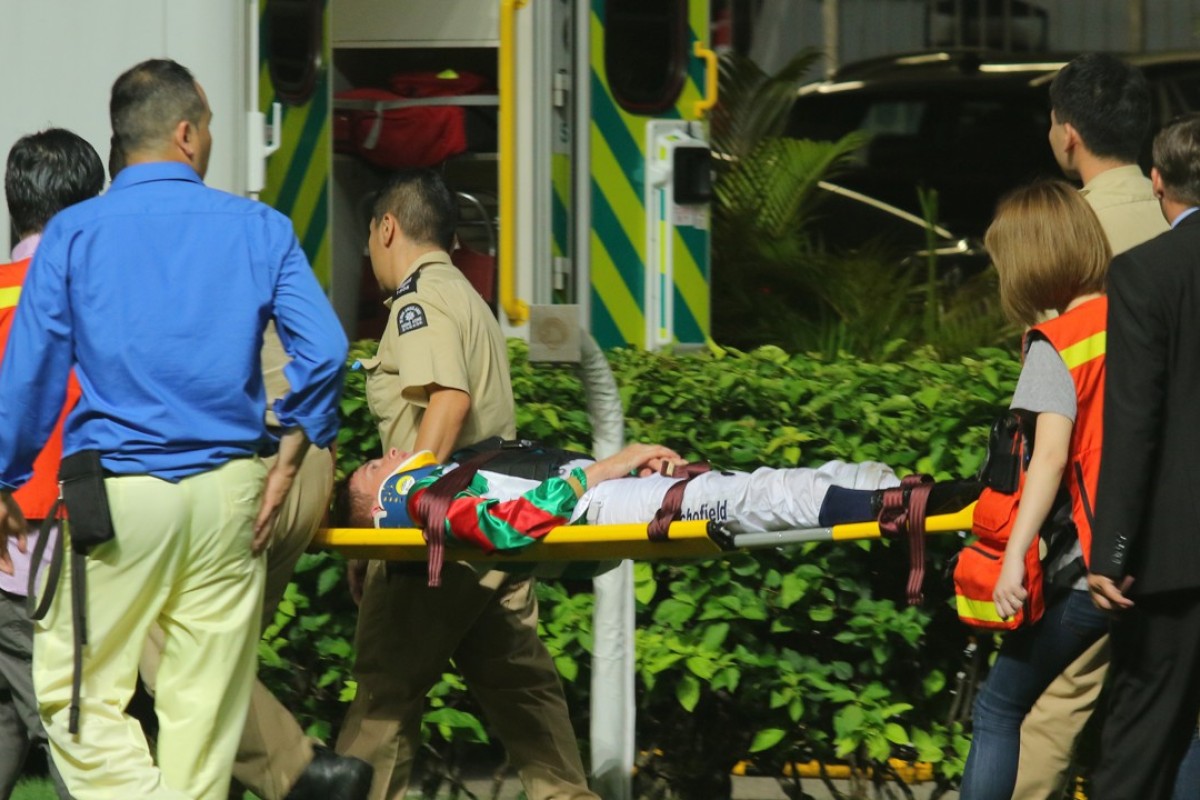 A lucky Chad Schofield was still feeling the effects of a scary Happy Valley fall but was also counting his blessings after escaping serious injury on Wednesday night.
Schofield spent Wednesday night and most of Thursday in Queen Mary Hospital in Pokfulam after being tossed to the ground in the final race when Molly's Jade Star broke down badly.
Molly's Jade Star, who was later euthanised, was among the leading group of horses and Schofield was fortunate not to have been trampled as rival horses ran around and over the top of him near the finish line.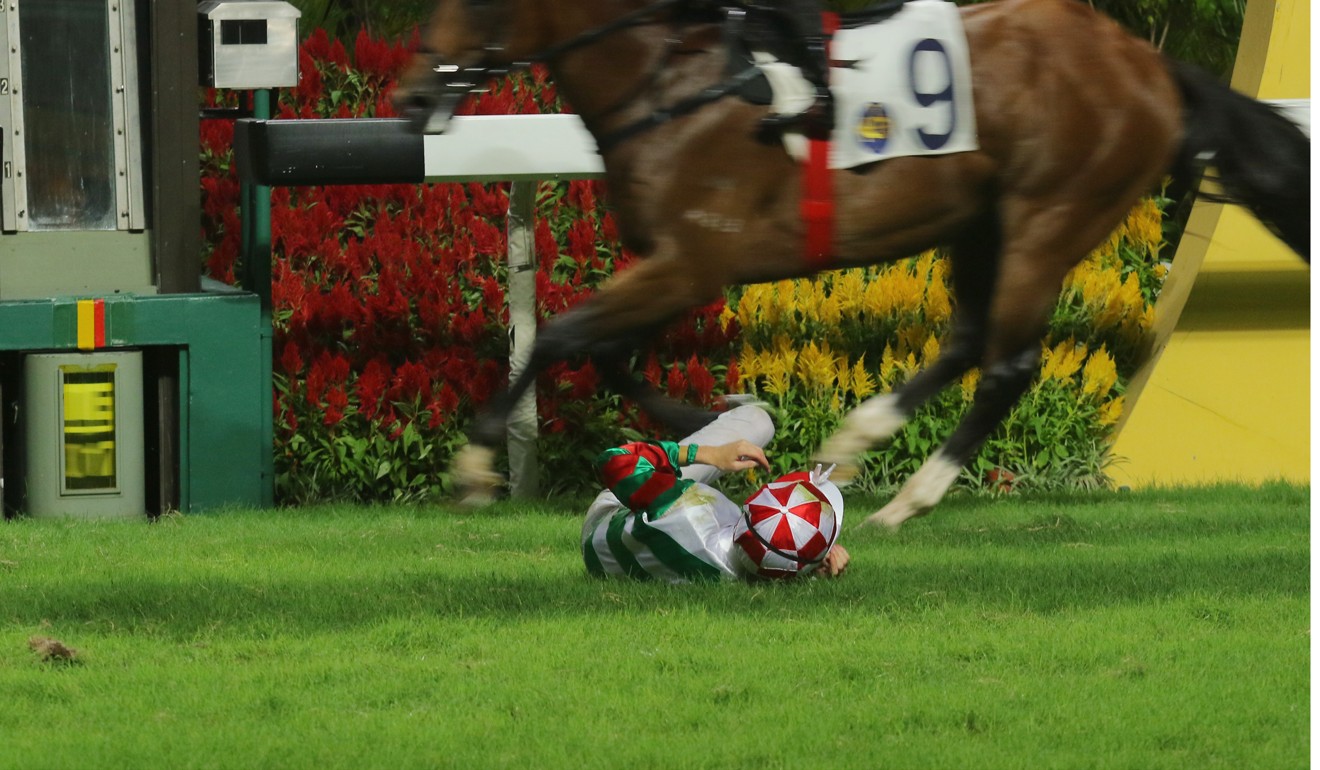 As the photo shows, last-placed Dalradian passed perilously close to Schofield as he lay prone on the ground.
"I was very lucky really because the horses behind me managed to miss me, which was amazing. They pretty much came straight over me.
"I knew I had horses behind me when I was falling, and there was nothing I could do except hope they missed me," he said.
The 23-year-old complained of neck soreness but scans after the races and follow-up scans taken on Thursday showed he had suffered no fractures.
Schofield is down to ride six horses on Sunday but on Thursday seemed unsure if he would recover in time.
"I'm lucky there is nothing serious, the scans are all clear, but I am pretty sore still, my neck and general body soreness" he said.
"I'll have to see if I am well enough."
Stewards issued a statement on Thursday indicating Schofield would undergo a medical examination on Saturday morning to assess his suitability to ride on Sunday.