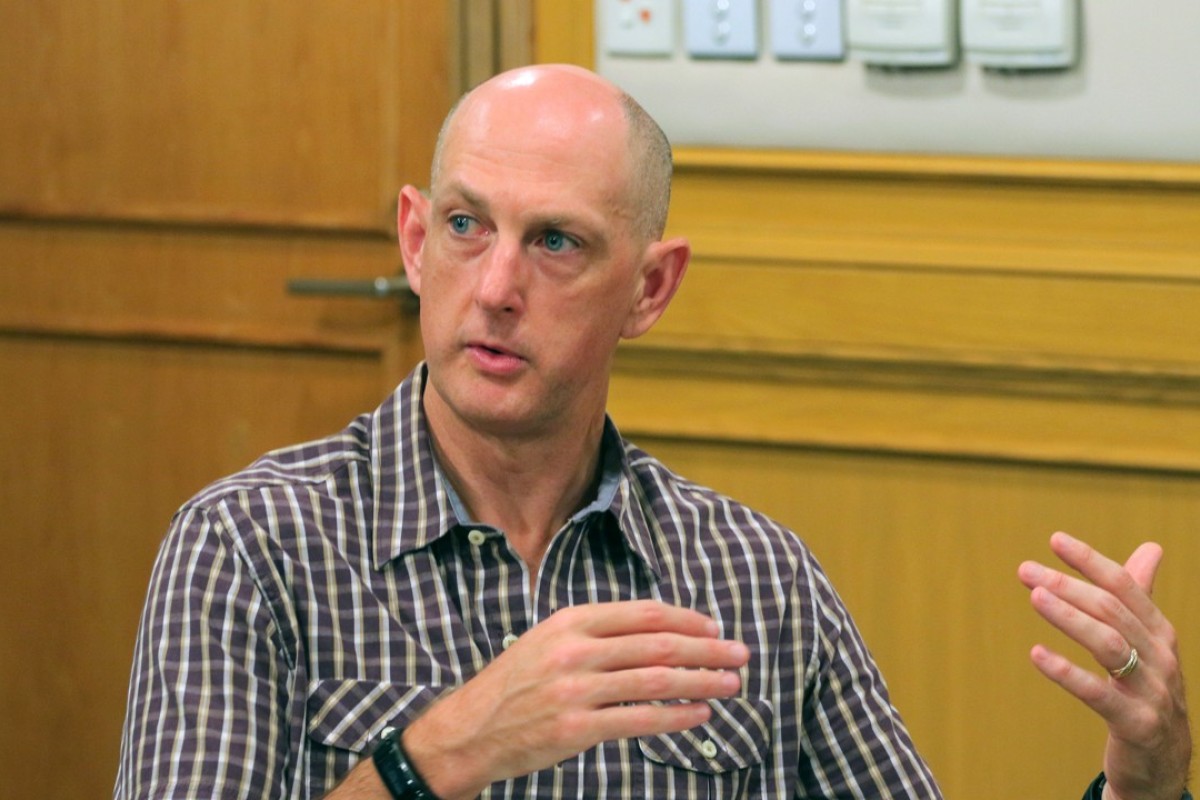 It seems sections of a virulent local media are mightily upset with the Jockey Club stewards' handling of Zac Purton's recent ride on beaten favourite Litterateur, even daring to dig up the dark past of race fixing in columns that seem to be walking a fine line when it comes to defamation.
The online world of crackpot conspiracy theorists and forums have been fanning the flames as well, claiming Purton had the 3.3 chance beaten by adopting crazy, "loop the field in the middle stages" tactics and setting off at breakneck speed.
On Saturday and again before Sunday's races, Jockey Club chief stipe Kim Kelly – the subject of one particularly savage column and a slightly humorous cartoon – sought to quell the criticism as he opened up the stewards' room to the press.
Kelly sat in the darkened room in front of big screens showing race replays from a myriad of angles, armed with laser pointer, handed out photos from key sections of the race and provided a detailed explanation for his decision.
The forensic examination was next level, Kelly pointing out minute movements of Purton's hands as the jockey sought to control a horse that was clearly over racing, the point-by-point analysis lasting more than 10 minutes.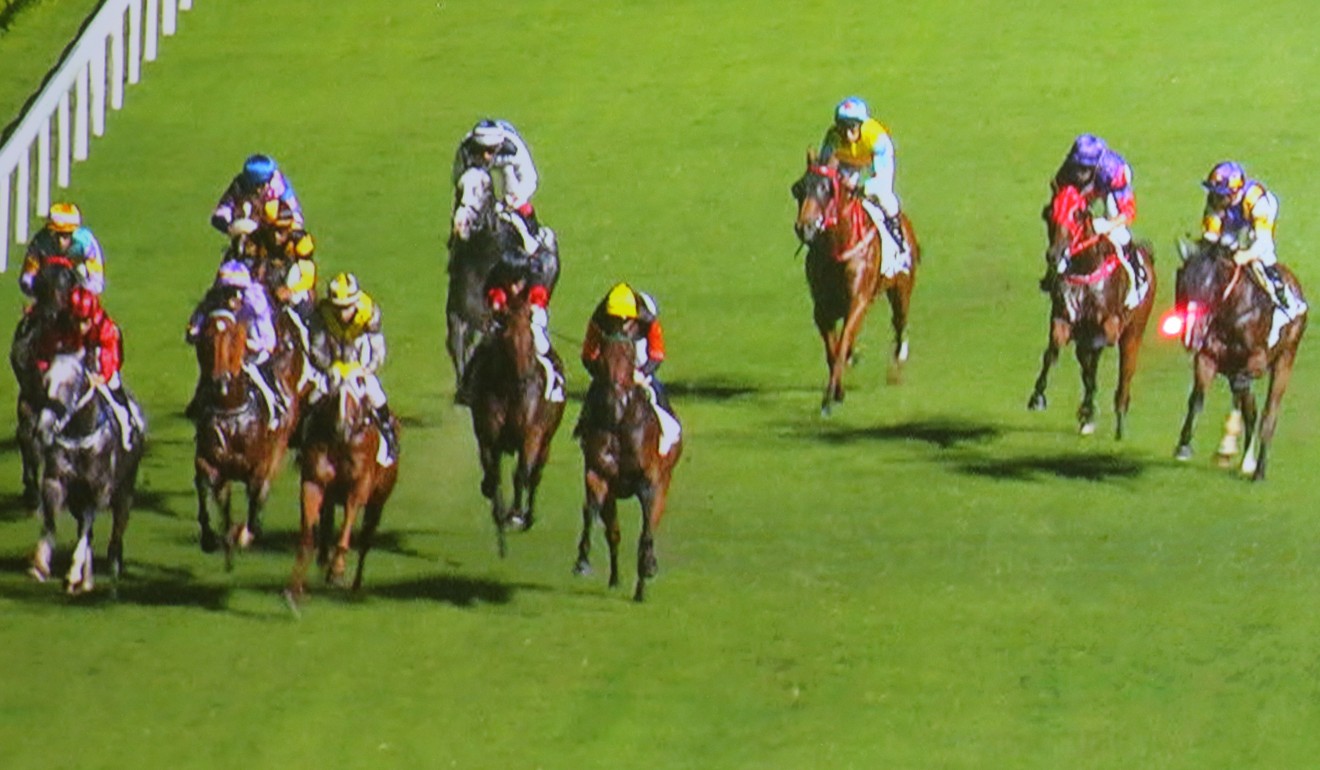 Welcome to CSI: Sha Tin, where we aren't trying to catch or prosecute a killer, but to defend an alleged slaughter job by Purton and all we needed was for Kelly to produce a David Caruso/Horatio Caine-style sunglasses move in conclusion to wrap it all up.
Still, as slick as the presentation was, Kelly might have been wasting his breath, as it seems the mass media, and many of the masses, have their minds made up.
Zac Purton makes the most of Sam Clipperton's misfortune to land a treble
The explanation certainly didn't stop Apple Daily columnist "Joe" writing at length about the incident, and the paper running a cartoon yesterday suggesting Kelly was taking care of his "Aussie mate".
Perhaps the stewards didn't help themselves on race night by, in the first instance, not providing such detailed reasoning in the incident report, or not demanding the horse be sent back to the trials to prove it can race genuinely.
Also not helping perception is Purton's riding style, there are few jockeys with the same sort of ease in the saddle – he has an almost perfect "seat" on a horse, so when it comes to making minor adjustments with the reins, they can barely be noticeable.
So rather than looking frantic on Litterateur, fighting with the horse as it tossed its head around, as many less experienced jockeys would have, it was the opinion of many that Purton's smoothness made his mid-race move look planned.
The stewards providing the extra insight was invaluable, as on first viewing and on regular footage, Purton's efforts – particularly the subtle shifts to take another grip – weren't as noticeable.
The media reaction has been combustible, and probably been fuelled somewhat by the fact golden girl Kei Chiong Ka-kei was rubbed out for nearly all of June for running and handling charges just last week – leading to claims of favouritism for foreign jockeys over locals.
Popular apprentice Kei Chiong suspended for seven meetings
The anonymous online commentary on forums has been worse still, harking back to the bad old days of the 1980s and the Shanghai Syndicate race fixing controversies – with which Australian jockeys were involved.
That's why the cartoon of Kelly, bizarrely dressed as a monk, holding a childlike Purton wrapped in an Australian flag and the steward set to absolve his mate in a Buddhist ceremony would have hit a raw nerve with officials at the club.
Any educated observer that bothered to watch the more detailed vision provided at the two sessions would have seen not only Litterateur over-racing, and leaving Purton no option than to let the horse stride forward, but the horse was racing dangerously.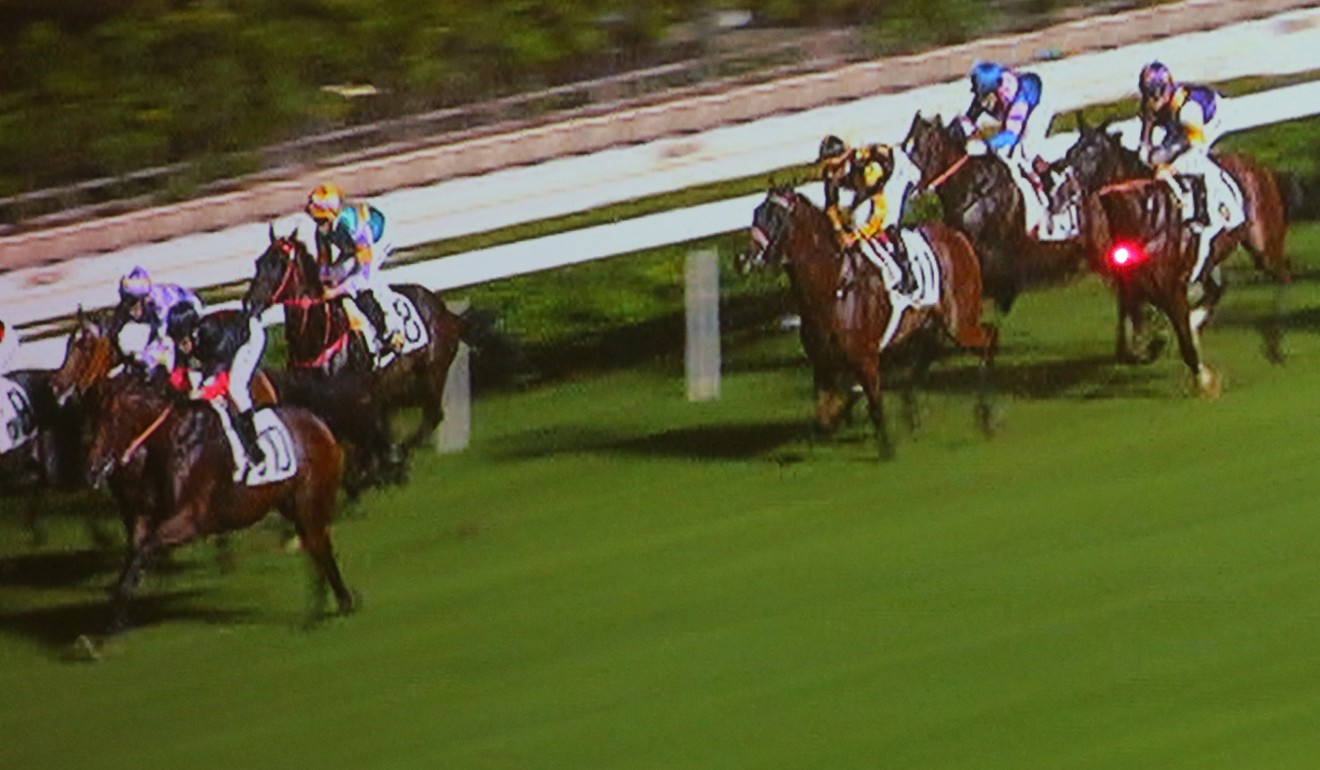 Perhaps had King's Man's jockey Karis Teetan not have showed such solid race awareness, Purton wouldn't have had to worry about any controversy, he would have been in hospital, such were his horse's overly aggressive manners.
The move to allow media into the stewards' room for question time comes after the Jockey Club's counterparts from Racing NSW officials provided a similarly detailed explanation of Glyn Schofield's ride on Up 'N' Rolling after the jockey was cleared of wrongdoing last month.
Kelly and the club should be applauded to this point for not only having thick skin, but for transparency and allowing media in to ask questions – an invitation that, tellingly, anonymous critics chose to ignore.