The horse famous for breaking the internet did it again on Sunday, but in a different way. Rather than swooping from last for a spectacular win, Pakistan Star simply stopped ­– and at the track the theories on why the quirky cult hero pulled his latest trick were wild and varied.
They ranged from the supernatural, and this is our favourite from the press room, even if it is a little dark: Pakistan Star saw the ghost of recently deceased star Rapper Dragon rising from the turf and refused to run past it.
Then there was the take, this one probably more based in reality, about the warm weather messing with horses' heads.
And finally, in the greatest of Hong Kong racing traditions, the good old-fashioned conspiracy theory.
Hong Kong people may not have invented the conspiracy theory but they sure have perfected it.
Here's the moment that shocked Sha Tin, Joao Moreira didn't pull up, Pakistan Star straight up refused to go with them ... amazing scenes pic.twitter.com/IeT50eZfyP

— Michael Cox (@KemblaCoxy) June 25, 2017
The raucous reaction from the parade ring fans when jockey Joao Moreira returned to face them for the following race said it all – the punters felt their one-time Brazilian golden boy had pulled the $1.20 favourite up.
Rival jockey Douglas Whyte, for so long the target of this type of abuse, couldn't help but flash a wry smile as he went out for the following race, knowing exactly what it is like to be enveloped in a cacophony of choice Cantonese swear words, most of them kind of rhyming with "boo".
Yet if there was a jockey the crowd should have been getting stuck into it was Japanese legend Yutaka Take, who produced one of the all-time best big-race slaughters on Kitasan Black in the Takarazuka Kinen, the 1.7 favourite on the simulcast shown on the Sha Tin big screens an hour later.
So Moreira cops the blame for a horse digging his heels in, while Take retains legend status after sitting three-deep with no cover for the trip – it was a day of those types of contrasts.
It wasn't like Moreira wasn't trying to get Pakistan Star to go. In fact, he received what must rank as one of the toughest fines for overuse of the whip in the history of racing.
No Magic in Paki-stand still: Moreira fined for whip use, abused by punters
Moreira at least got a portion of that HK$10,000 back for finally convincing Pakistan Star to finish the course, with fifth place – even when beaten by a minute – worth HK$105,000.
The crowd had calmed down by the time Aerovelocity – a horse that never had any issues with willingness to race – was given a presentation ceremony.
There couldn't be a greater contrast between two horses, the bull-at-a-gate sprinter and lackadaisical, clearly screw-loose stayer, and Aerovelocity needed two handlers to take him back to Paul O'Sullivan's stables for the last time.
We wonder what the gelding, who famously hated other horses, would have made of Pakistan Star's reluctance to race.
On the serious side, plenty of jockeys and trainers noted the 30-degrees-plus heat might have played a part in Pakistan Star's mental meltdown.
The consensus was that there was more horse misbehaviour than usual because of the heat, and the usually calm Pakistan Star was much warmer than he has ever been before.
Callan Murray and Tony Millard get the favours as Horse Of Fortune takes Premier Plate
Then there was the wag who suggested that maybe Pakistan Star was simply taking control of his own race programming after what many feel has been an overly arduous campaign.
Pakistan Star was having his 10th run this season, beginning in September on the third weekend of the term, and starting at least once in every month since until finally missing May.
Of course, as patently absurd and unexpected as Pakistan Star's nutty turn was on Sunday, he does have a history of doing his own thing.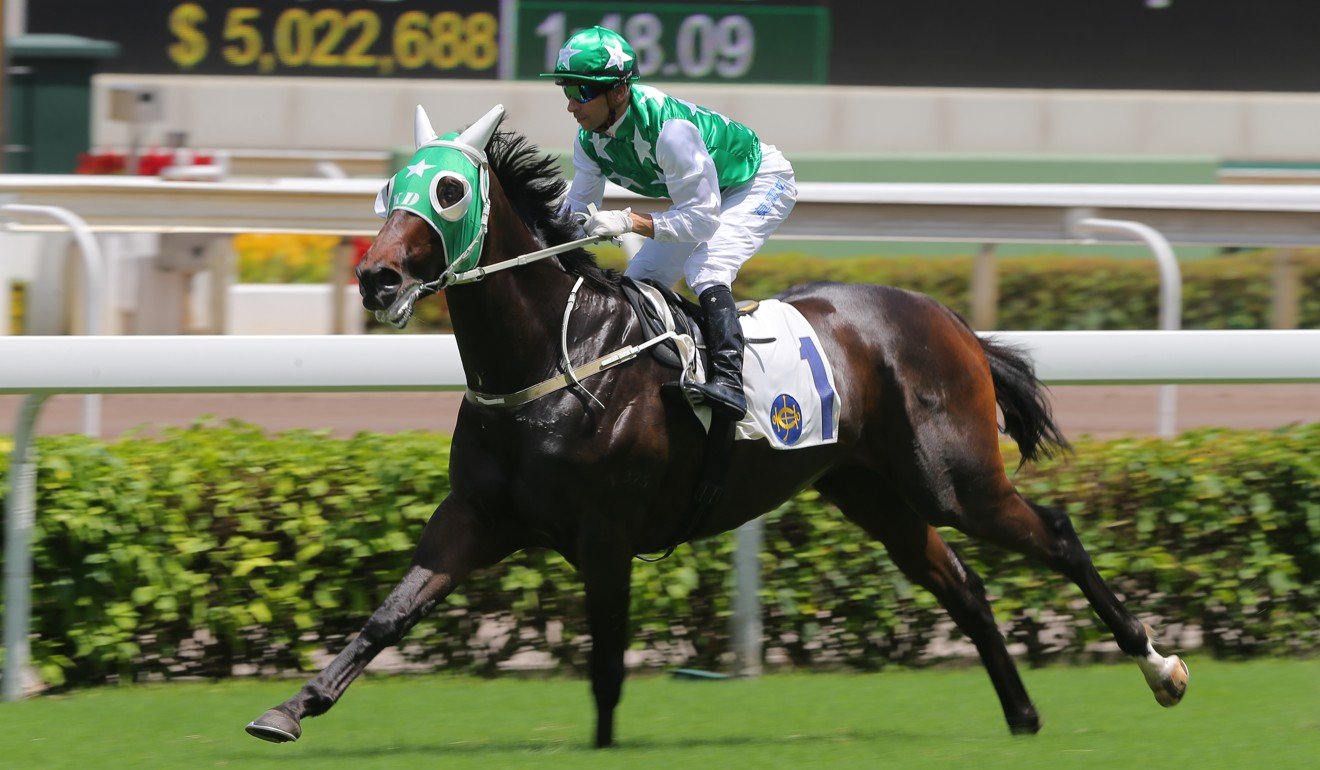 During the lead-up to the 2016 Hong Kong International Sale the then unraced three-year-old developed a reputation for similar antics, refusing to return to his stable or go onto the training track.
The son of Shamardal then put a major dent in his value when he refused to take part in an exhibition gallop a week before the sale until chased along.
There is no doubt Pakistan Star is a world-class talent, but now trainer Tony Cruz has the off-season task of getting the gelding's mind right.
This won't help the punters who did their money cold in one of the craziest ways possible on Sunday, but the ­incident only added to the legend of Pakistan Star and guarantees there won't ever be a dull moment for the rest of his career.