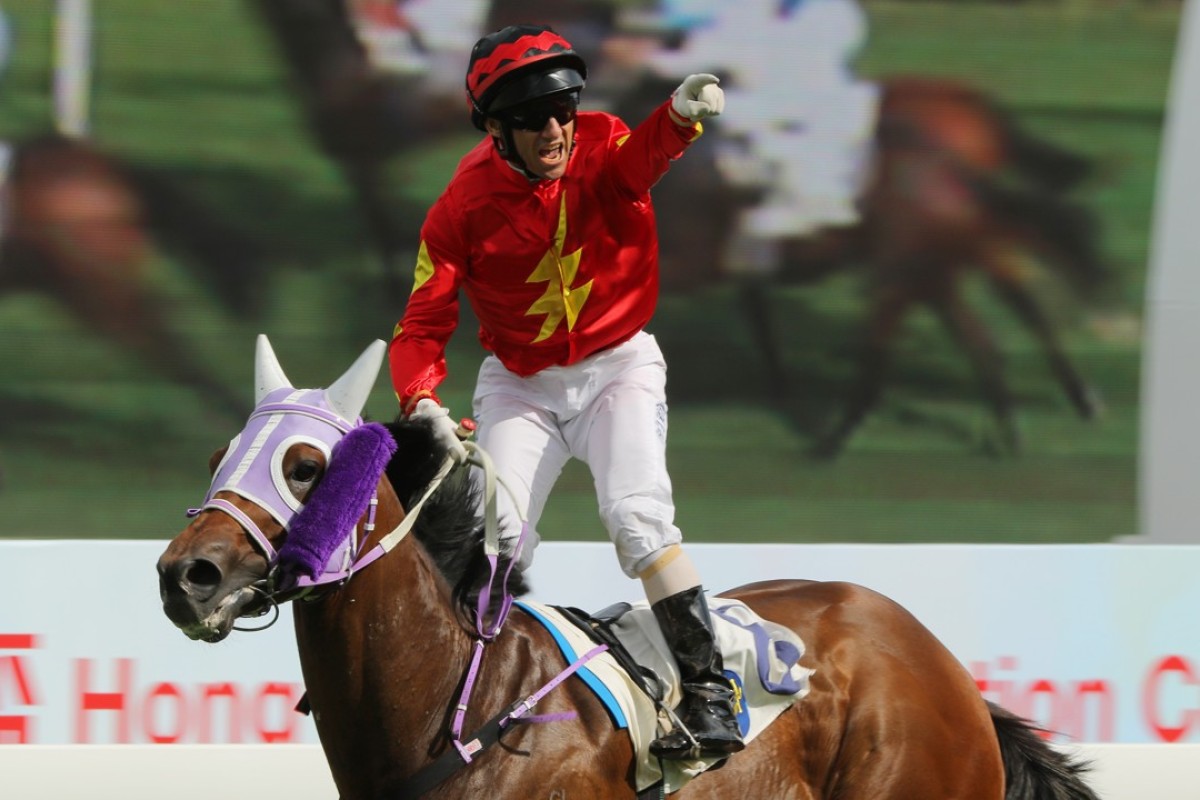 Brett Prebble bounced back with his first winners in two months at Sha Tin on Saturday, landing a surprise Hong Kong Reunification Cup victory with a pick-up mount when Hang's Decision's jockey was rushed to hospital with suspected appendicitis.
Derek Leung Ka-chun was later cleared of that issue at Prince Of Wales Hospital but he had already weighed out to ride Hang's Decision when he began to complain of acute intestinal pain.
The Jockey Club doctor immediately stood him down and trainer Chris So Wai-yin had few options in the jockeys' room to replace Leung.
"There was only Brett and Olivier Doleuze available," So explained. "Brett had already won this horse in Class Four last year, so that experience on the horse made my decision."
The second issue to emerge was that, although Hang's Decision was handicapped on 116 pounds for the Class Two feature, Prebble had to be given permission to ride him four pounds overweight. It made little difference.
With a furious pace in front of him, the gelding settled a few lengths off the speed, travelled kindly in the middle stages before letting down brilliantly to put a gap in the opposition and his name in the racebook as the new 1,400m course record holder.
"I didn't see him ever doing that. That record stood for more than 10 years," said Prebble, who said the firm ground had not even suited Hang's Decision. "I could feel that he was feeling the ground but he's a very tough, very genuine horse. He didn't let it bother him."
The Jockey Club won't be stepping back into the twilight zone to beat the heat
Prebble had been Hang's Decision's regular rider early in 2016 but, when the gelding was beaten as a favourite soon after his maiden win, the owners decided to change the luck and employ a different rider.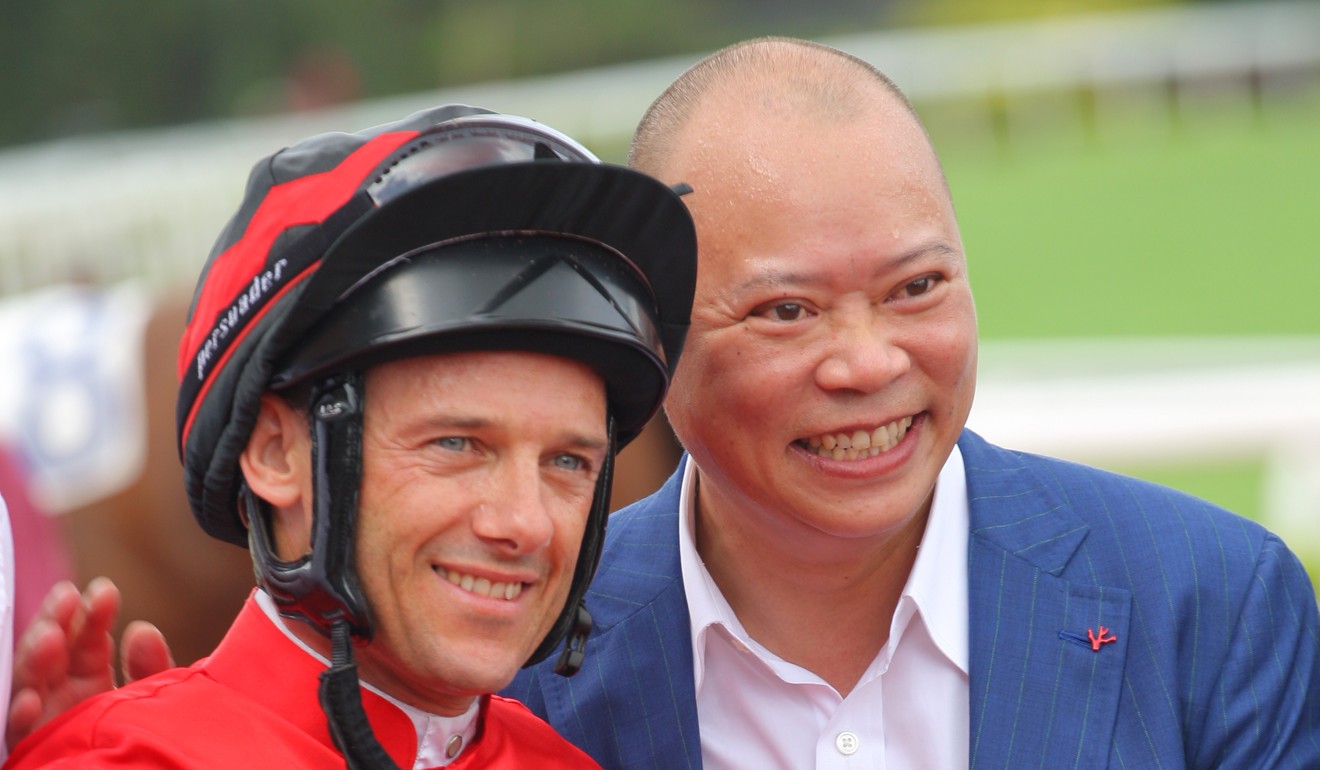 "He ran a bit flat one night and they were disappointed and that's the last time I saw his back before today but he's a much more mature horse now. He still gets anxious in the gates but he's better through a race," Prebble said.
Prebble's last win had been the Group One Champions Mile on May 7 with Contentment but the gap between wins had more to do with him taking a month off for personal reasons soon afterwards.
Despite being 120 pounds on Saturday, Prebble outlined plans to ride at his all-time low weight next season.
Matthew Poon loses 10-pound claim as Moreira fined a whopping HK$255,000
"These young local riders, like Derek, Keith Yeung, Vinnie Ho, they're good riders who would make it in Sydney or Melbourne and they ride 116 pounds," Prebble explained.
"Owners here are keener to put local boys on than they were 10 years ago so if I want keep my support strong, I feel I've got to ride a bit lighter. I've changed a few things around, I'm as fit as I've ever been and I'm confident next season I'll be riding 117 pounds regularly, no overweight, which I have never done in Hong Kong before."
Prebble's experience on Hang's Decision may have been the basis of So's selection but it also helped that he had ridden the opening winner for the stable on debutant Leisured Feet.
Although Derek Leung was cleared of appendicitis, chief steward Kim Kelly said a further announcement would be made this week as to Leung's availability to ride at Sha Tin next Sunday.