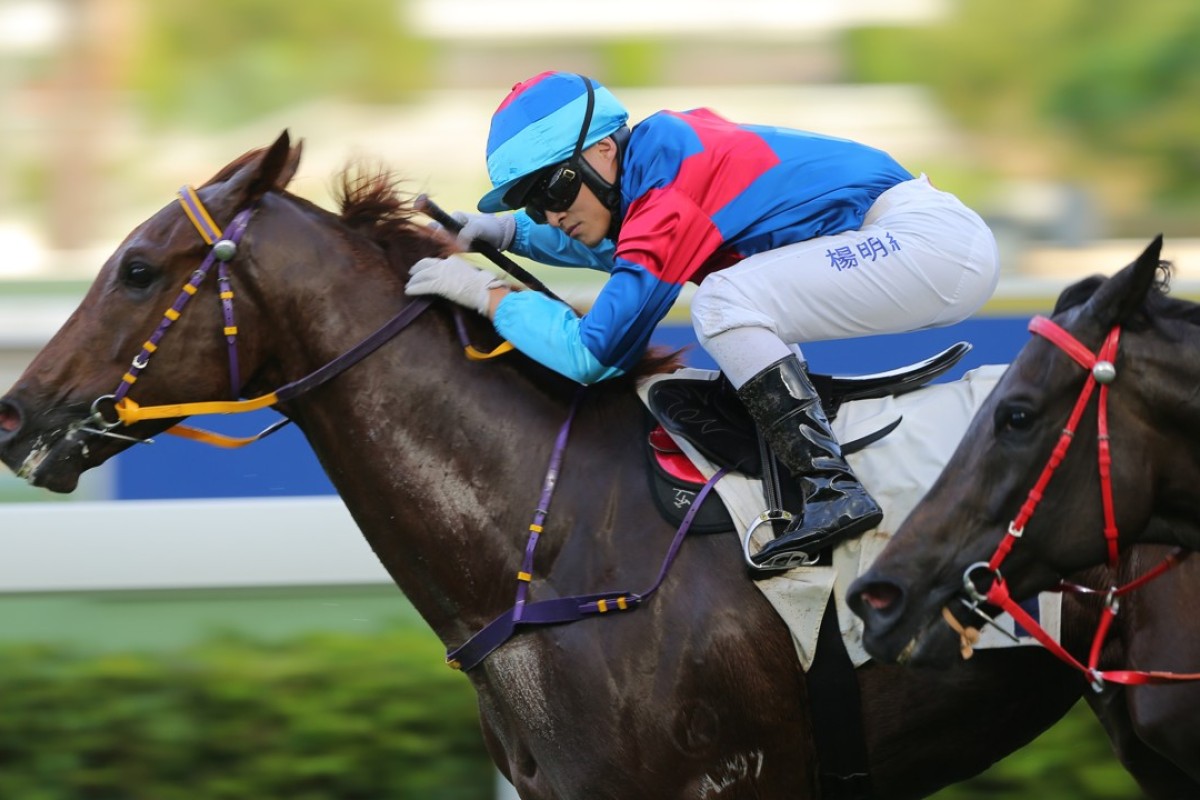 Trainer Benno Yung Tin-pang's eyes were on next season with both of his winners at Sha Tin but that isn't to say that expectations for Such A Happiness and Coby Boy bore any similarities.
Three-year-old Such A Happiness gave Neil Callan the first leg of a winning pair when he broke his maiden status as one of the picks in the seventh event, but Yung's second winner Coby Boy (Keith Yeung Ming-lun) was a knockout blow to punters at 98-1 in the final race.
With form around some good quality horses like Cylinder Beach and Mackintosh in Australia, there was nothing amiss with Coby Boy's talent, just his readiness for the Class Three event over 1,400m.
"I thought he would not run badly but wouldn't win," was Yung's assessment of the 97-1 last-race shock.
"He was quite keen on the track and looking around – like an inexperienced horse, not like a horse who had already had nine starts. So he didn't look ready but it wasn't a race with much depth, I guess.
"Now it seems like he can be a decent horse next season. He had some good form at a mile, he was tried at longer and didn't run it."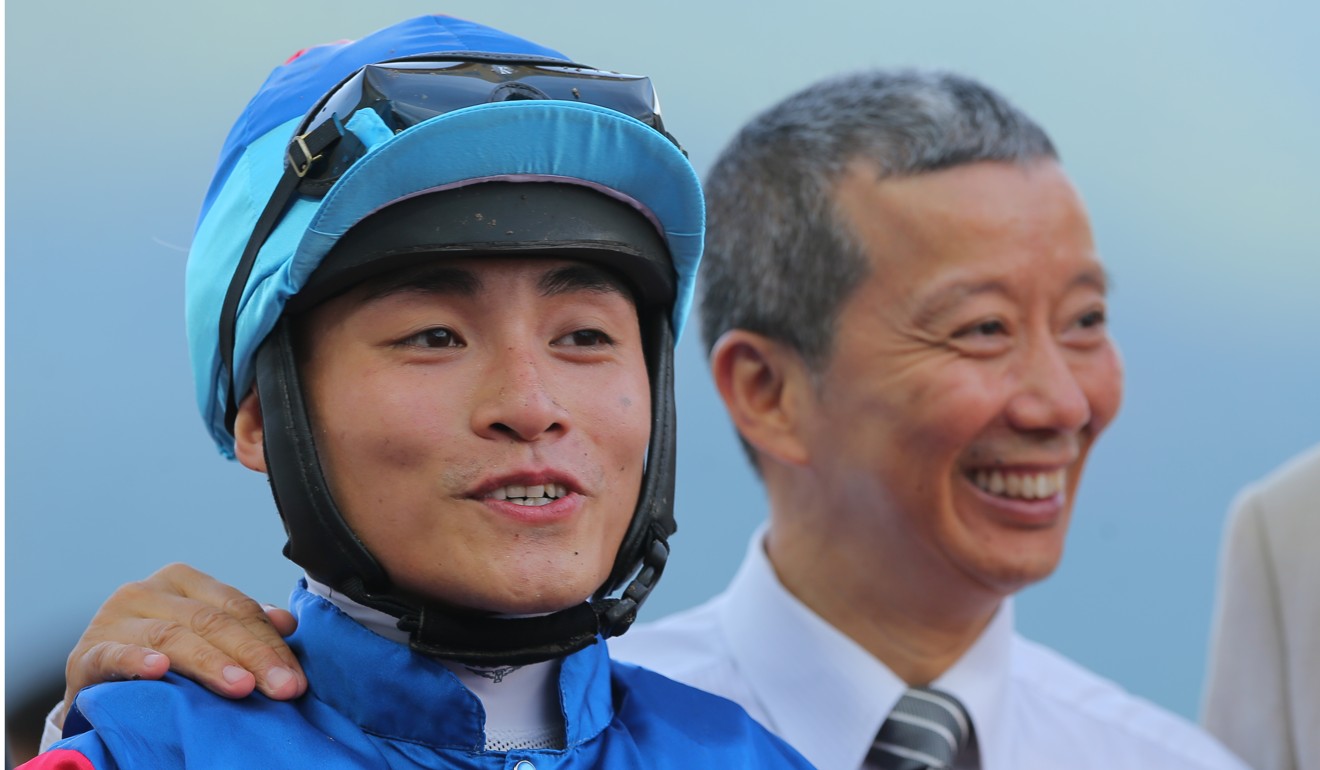 Yeung, also a double winner after prevailing on Great Treasure in race three, said he had liked the feel of Coby Boy in his work and trials but was convinced that he would be a project for next term.
"I could feel he had some ability but he was always sweating and nervous and all the classic signs that a horse has not acclimatised yet," Yeung said.
Hard work pays off for Jack Wong as he drives home a winner for John Size
"In his last trial when Zac Purton rode him, he didn't look to go well enough to give him a winning chance today."
Such A Happiness, literally a horse of a different colour, had looked a promising three-year-old in five runs without quite getting the job done but his breakthrough was far more widely expected.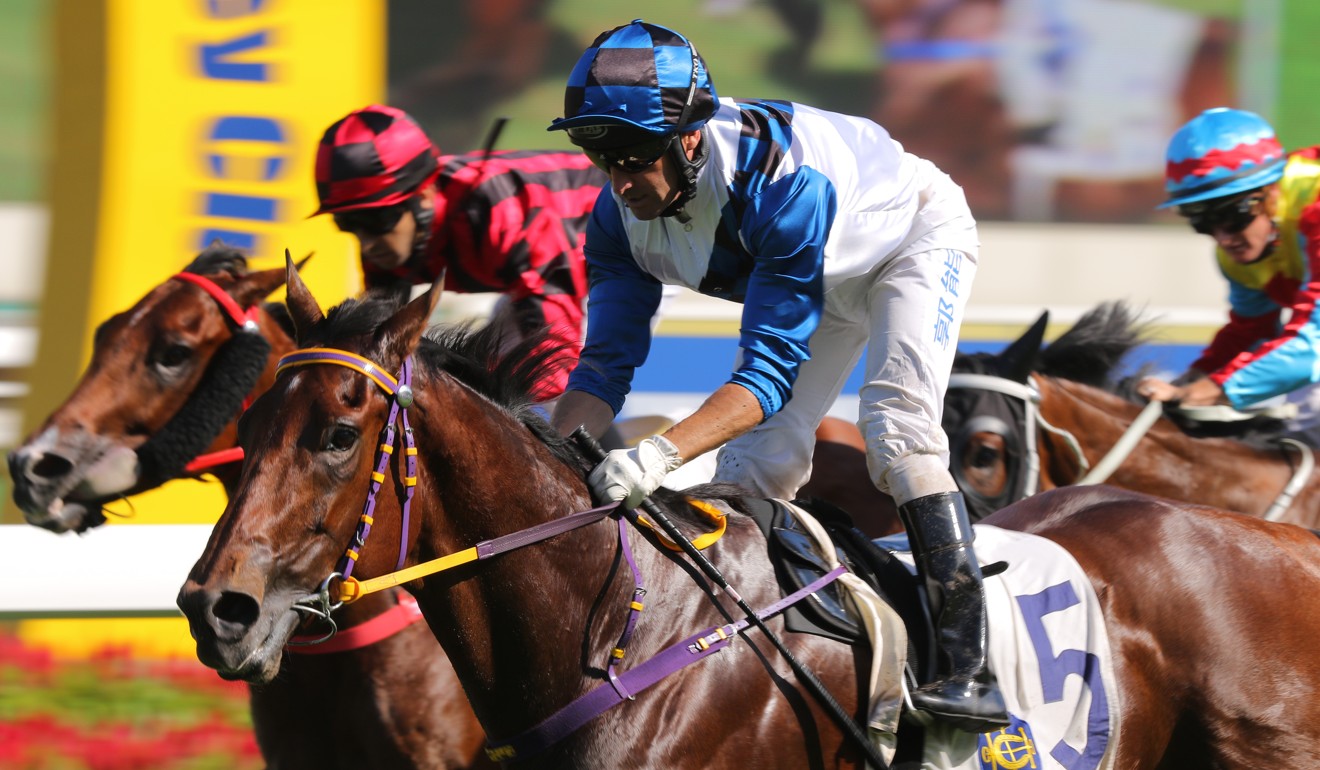 "The difference today was the draw," said Callan. "I rode him a couple of runs ago and had to ride him quiet from a bad draw and he finished well but he's still developing, still on the weak side.
"The kid rode him last time and it didn't work out, he didn't get in the race, but I knew if he pulled a gate he could hit the line stronger.
A pumped Brett Prebble celebrates a rare win for Tony Cruz in fine style
"Instead of having to snag them back or push them forward, they land in a spot from a draw and just travel. And they ran along pretty good for him in the race today, the pace was nice. He's still immature and he'll be better next season but I like him, he's got a good attitude."