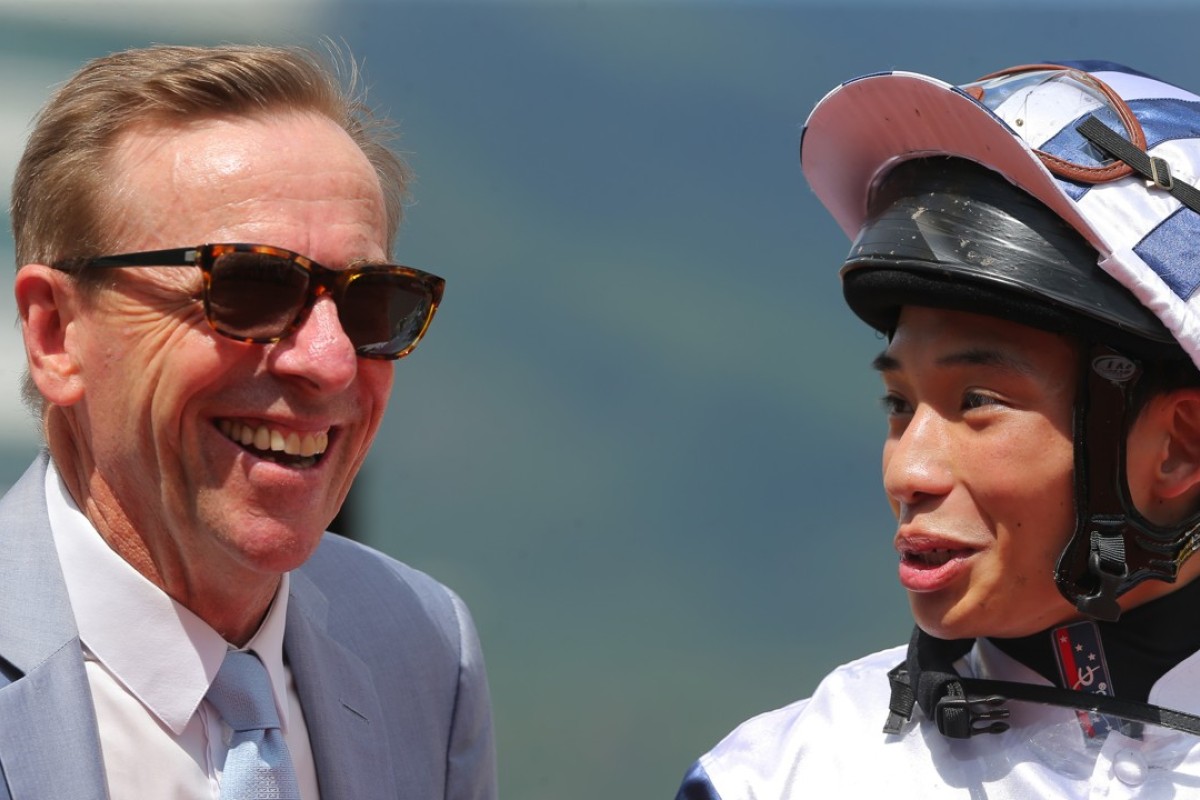 Hard work and sacrifice paid off for Jack Wong Ho-nam when dirt track sprinter Giddy Giddy gave the apprentice his first-ever win for leading trainer John Size.
Wong is indentured to trainer Me Tsui Yu-sak but earlier this season the 23-year-old came up with the idea of working on Sundays for Size in an effort to build his skills and, he had hoped, support.
The initiative finally paid off with a winner, his first in 11 starts for the stable, when Giddy Giddy saluted for the third time in 19 starts this season.
"It was my idea to go and spend some time working there, I just want to learn all I can," Wong said, with the jockey also working for Chris So Wai-yin on race mornings.
"It's just a way to learn something a bit different and get support from some different stables. It means I don't get a morning off, I could sleep in, but I don't mind, especially when I can get a winner like this."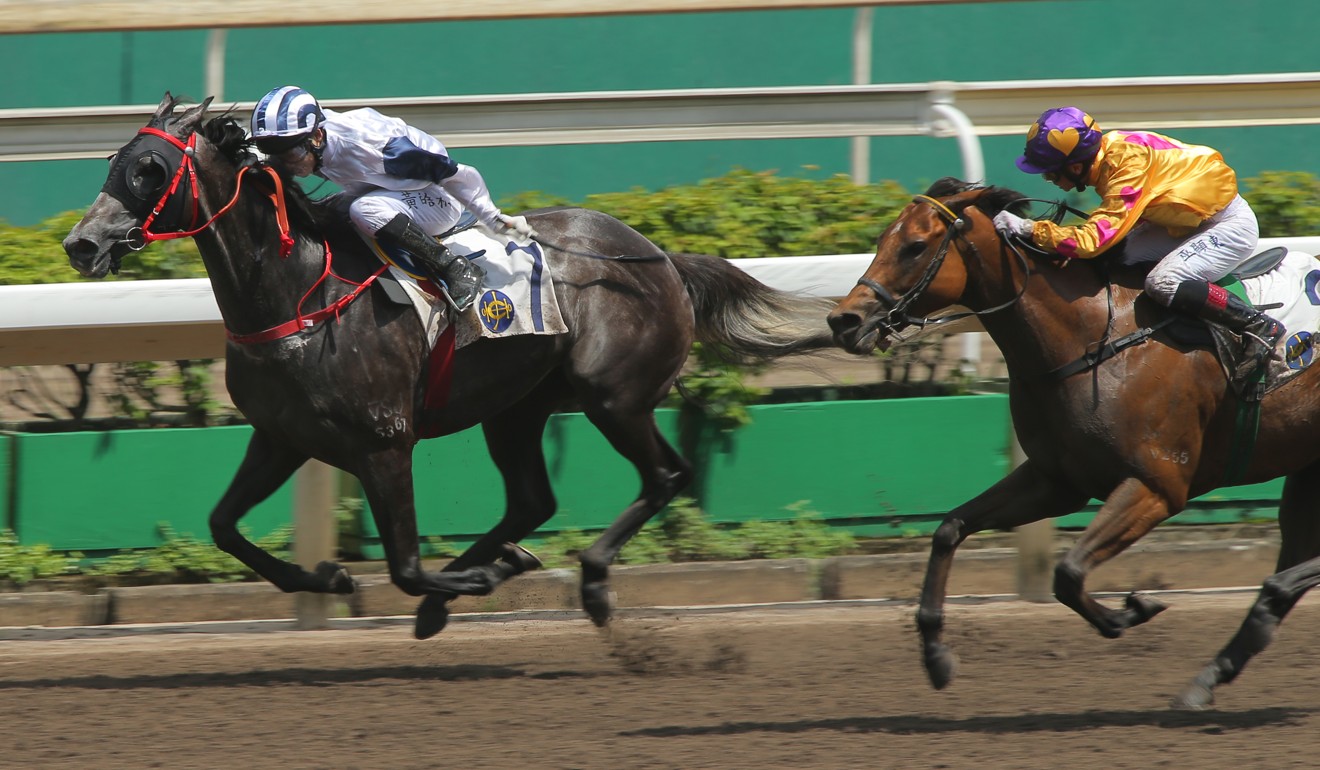 Wong may not have been given the chance had it not been for the rival jockey Olivier Doleuze, who won on Giddy Giddy twice in Class Five before a couple of unplaced runs in Class Four.
Doleuze suggested Wong's five-pound claim could make the difference, with the apprentice taking over for a last start third.
"He was running well for Olivier but a few starts ago, when he'd got to a rating of about 50, Olivier said I needed to claim on him, the handicaps have got him. So I put Jack on and he's had two rides on him now and done everything perfectly both times," Size said.
A pumped Brett Prebble celebrates a rare win for Tony Cruz in fine style
Giddy Giddy may not be a world-beater and from an outsider's perspective would seem on a short list to be transferred at the end of this term, but Size clearly has a soft spot for the grey iron horse.
"At the start of the season, I hoped to win a Class Five with him and he has done so much more than that and it has been a blessing to have him there," he said.
"You've got to like the courage Giddy Giddy showed today, even though he had a perfect run, the favourite came to get him and he showed a lot of fight, with five lengths away to the third horse and that's not easy to do."