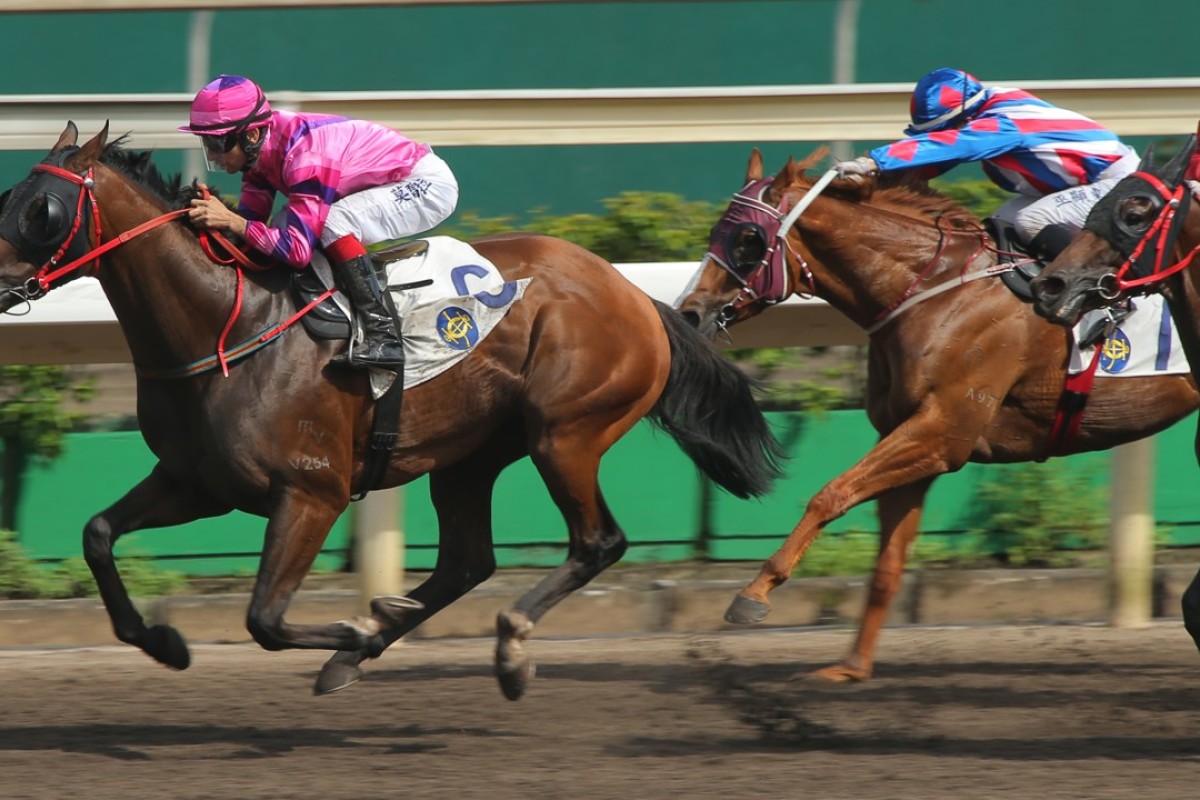 Champion jockey Joao Moreira has resembled a cricket batsman in the nervous nineties over the past couple of weeks, edging up towards a new season win record rather than crashing through it but the Brazilian finally put it to bed at Sha Tin on Sunday.
It caused a minor inconvenience to a Japanese television crew that was trying to capture the moment that Moreira would surpass his own 168-win record from last year, when the moment didn't quite happen on a winless June 28 at Happy Valley.
When the crew members had to debate whether to stay longer to catch the slice of history, they correctly chose not to extend their stay to the following weekend as Moreira managed just one win there and it was another 10 days before the record fell.
Still, it was as inevitable as the sun rising in the east and, like a Cluedo reference, when the deed was done, it was Sunny Win, on the dirt, for Peter Ho Leung that brought Moreira to 169 wins with two meetings to spare, after griffin winner Fantastic Show levelled him up to the old mark in the first race.
And, perhaps because he seems to have so many of them, Moreira is not one of those jockeys who brushes records aside easily.
"Records are very important to me. It means that all the hard work that I put in during the season has paid off and it's nice to look back and see that you've done so well," Moreira said. "So it is very satisfying to make a new mark."
Joao Moreira admits 'I don't think I will ride more winners next season'
But Moreira is always most enthusiastic talking about the future and the Me Tsui Yu-sak-trained Fantastic Show's win after being outpaced to near the tail of the field was one that had him looking to better things for the two-year-old.
It wasn't quite Pakistan Star's griffin success in the same event last year – although, like that horse, he swamped a Zac Purton-ridden, David Hall-trained youngster – but it was a diluted version and an impressive victory that spoke of campaigns to come.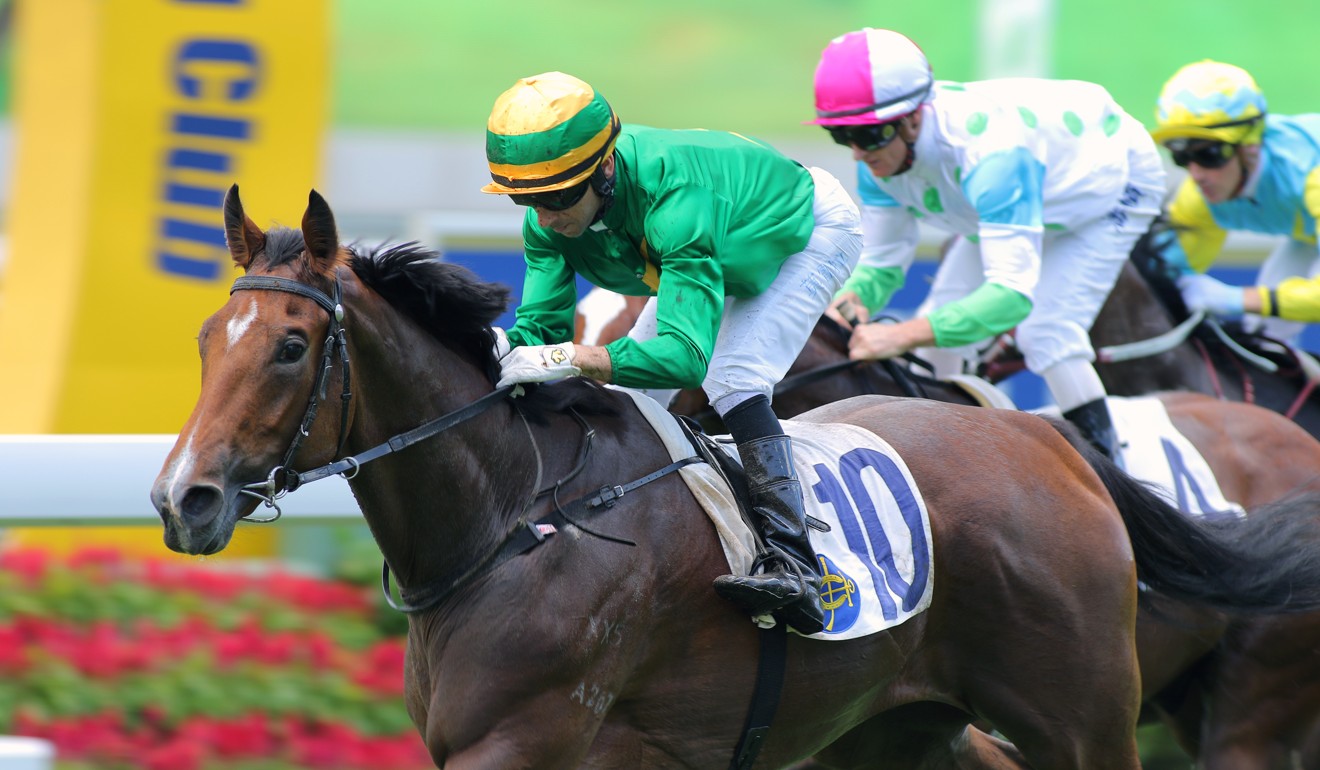 "A lovely horse, very green and immature at this stage but he has a lot of potential," Moreira said.
"He didn't miss the start, he just didn't have any pace and that's why he was at the back. That indicated to me that he is a miler, or even further, when he matures but he's just too young to be running over his right distance yet.
"Maybe if he was in some other places, like Japan or Europe, I think a trainer would put him straight into a mile race but over there they also get the long type of training for running at those types of distances. That isn't how things are done here and the 1,200m was too short for him but he caught them up quickly in the straight, won easily and he's an exciting horse.
"At the moment, I wouldn't say he would match the other good griffin, Hot King Prawn, but later, over longer, he will match any of the griffins."
A pumped Brett Prebble celebrates a rare win for Tony Cruz in fine style
The record clinching winner came in a relatively low-key 1,200m Class Three affair five races later, but Ho pointed out that Sunny Win was also not racing at his correct distance.
"He wants 1,650m – you can see it from his form overseas – but there wasn't one on the programme so he ran here over the sprint distance instead and the way the race was run just suited him," Ho said.