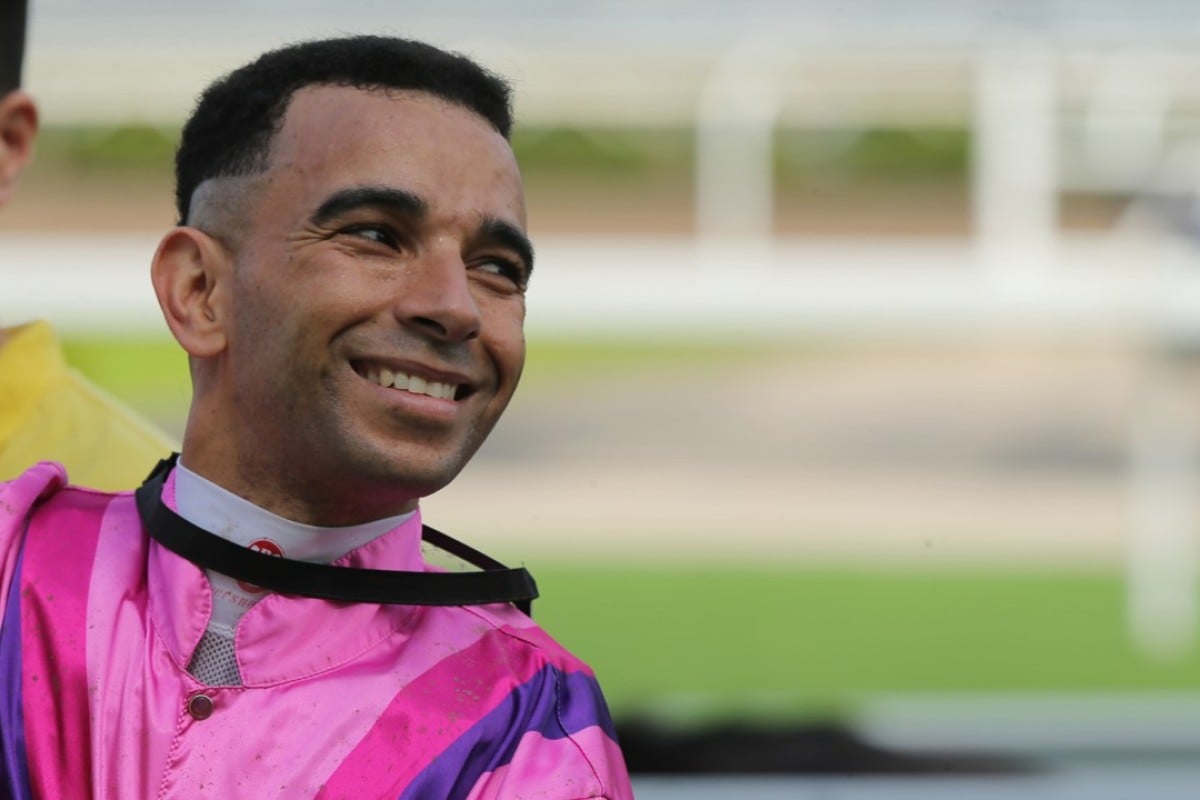 As Joao Moreira leans against the chain link fence that surrounds the complex where jockeys and trainers live at Sha Tin and reflects on riding more winners in a season than anyone else in Hong Kong racing history, he lets out a sigh and admits he doesn't think he can do it again – at least not next year.
According to the man himself, this season's record-breaking haul is the most winners he will ride in a season, ever – so, the Magic Man has peaked and it's all downhill from here?
Well, not quite, but Tommy Berry's arrival as John Moore's stable jockey next season does change the landscape, eating into Moreira's support, but even that isn't the reason the Brazilian believes his 169 winners and counting will remain his best ever return.
"I don't think I will ride more winners next season, you can't just keep having special seasons back-to-back-to-back and forever," Moreira said. "Also, I don't think the trainers' support is quite what it was when I first got here, and the trainers love new faces. Tommy is going to be one of them and of course that will affect me."
Moreira arrived late in 2013-14 but still rode 97 winners to finish third in the championship, and probably would have challenged for the title if not for a slew of suspensions, and then rattled off a record 145 in his first championship season in 2014-15.
Then there was last season's previous high watermark of 168, a record he finally bettered with Sunday's double.
Joao Moreira sets a new record with his 169th winner of the term
So while it all looks on an upward trajectory for Moreira, who at 33, is still reaching his peak years as a rider, statistically it could be argued he hasn't had as good a season as last term.
His strike rate is down, if only slightly, and, like trainer John Size, who passed Tony Cruz's all-time mark for most winners in a season two weekends ago, it is only the extended schedule and five extra meetings that is putting Moreira's name in the record books.
Why Joao Moreira is racing's closest thing to Frankie Dettori since Frankie Dettori
Still, overall, you can't help but think that Moreira's self-assessment is just a little harsh, and within it perhaps there's a clue at what drives the jockey, a glimpse at the competitive cogs churning away just below the happy-go-lucky exterior.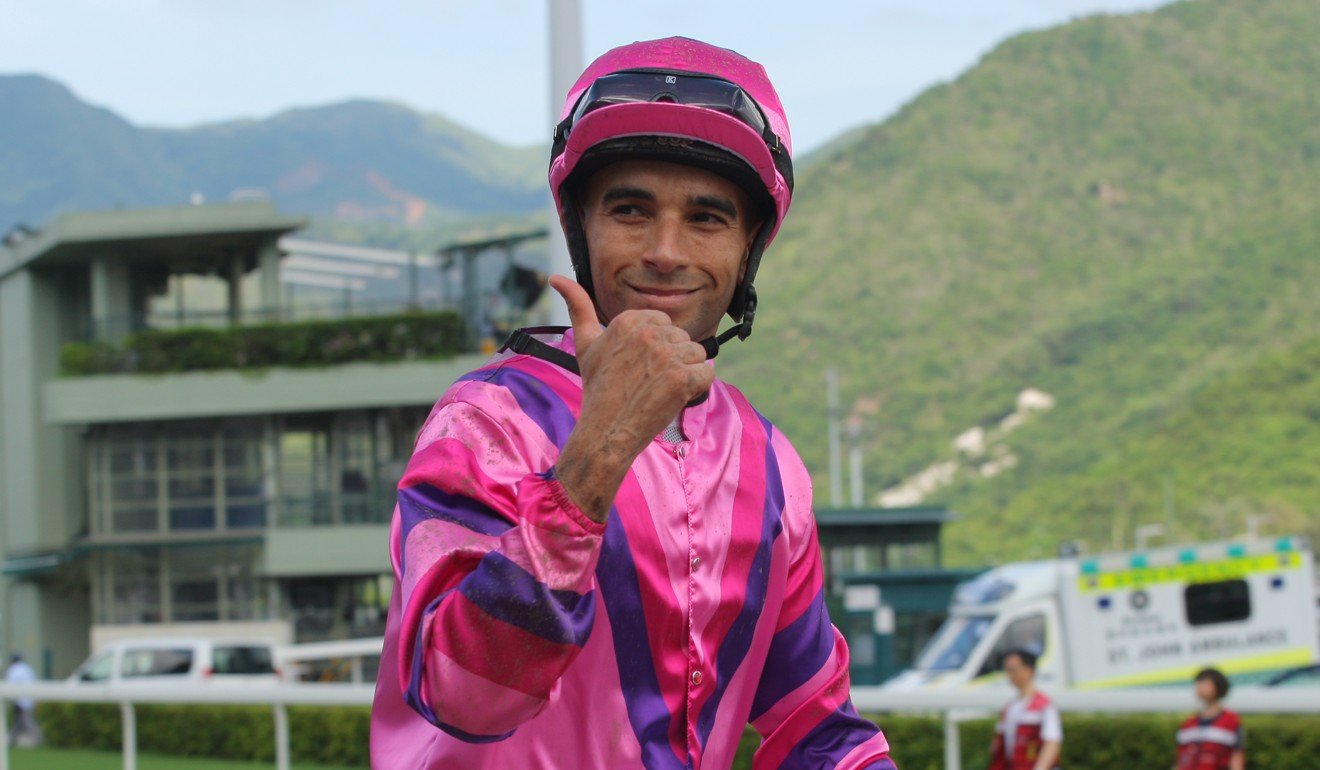 He famously doesn't set goals, not ones with numbers attached to them anyway, but it's like he constantly thinks there is some young and talented jockey just hiding around the corner, waiting to jump out and take his crown.
Next season that jockey could be Berry, maybe not as a championship threat, but definitely in the big races in which he has already become something of a bogey man for Moreira, with the Australian now set to be given first choice of Moore's many feature race chances.
Tommy Berry continues to be the big-race bogeyman for Joao Moreira
A closer look at the Moreira-Moore combination would indicate it is on the wane anyway, especially with Moreira choosing to ride visiting Japanese horses more often.
Moreira has only ridden 12 winners for Moore at 18 per cent this season, sliding down from 22 at 26 per cent last season and a high of 35 at 30 per cent in 2014-15.
Yet Moreira still holds some aces for Group Ones, starting with the aforementioned Japanese, but also – propensity to stop in races aside – Pakistan Star, and a super prospect for the four-year-old series in the John Size-trained Nothingilikemore.
Benno Yung looks to the future after promising types give him a double
So even if Moreira doesn't think he can ride the same amount of winners, there will be a shift to big targets, and he is also thinking of other ways to improve his results – both of them away from the track.
"I can still improve. Firstly I can improve physically and take care of my body better and I can spend more time studying in the office. With better planning ­– being smarter with which horses I ride," he said.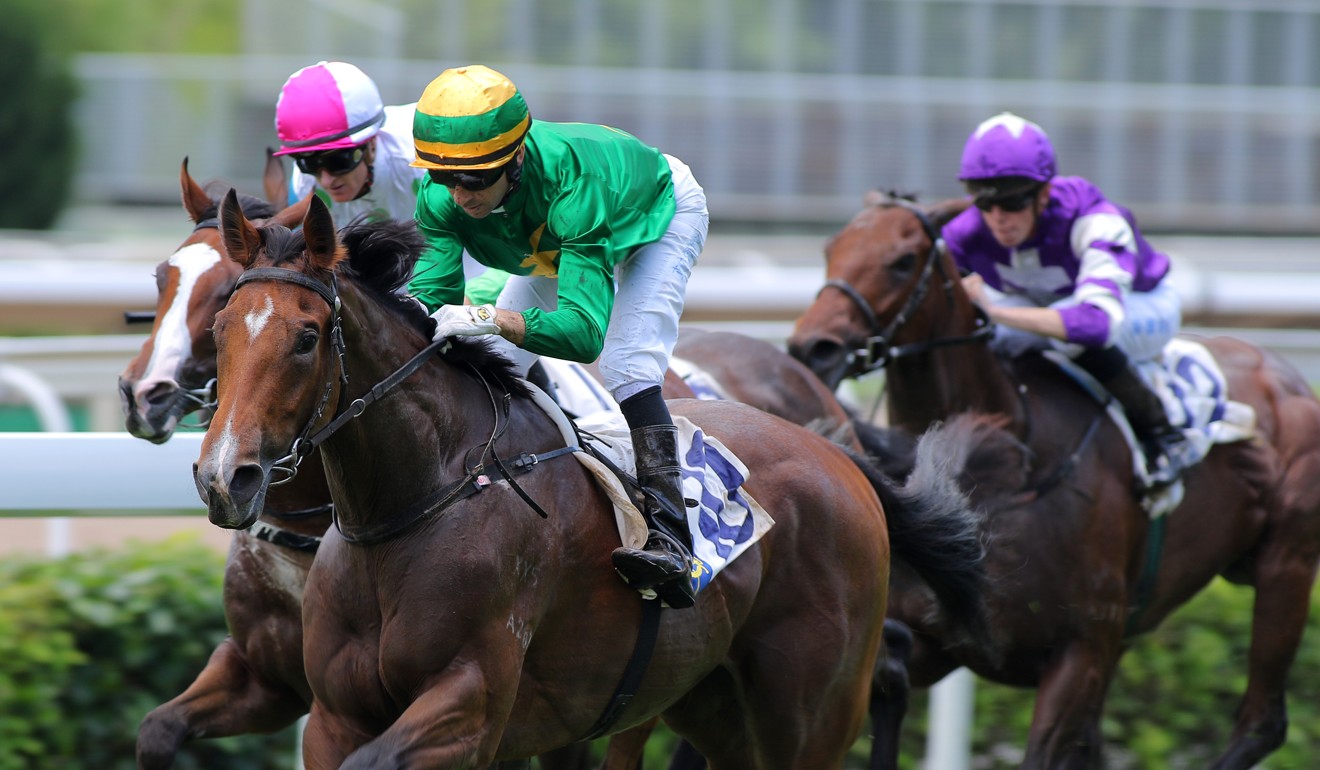 When Sunny Win gave Moreira winner 169 there was no celebration, at least nothing beyond what he would for any dirt track victory at a late season meeting, in fact there was barely an acknowledgement that he had passed his own record, although it was unbearably hot and not exactly a day imbued with atmosphere.
Even if Moreira won't give himself credit and is already thinking about next year, we can at least put his achievements in perspective here with one more statistic.
Hard work pays off for Jack Wong as he drives home a winner for John Size
Riding 100 winners in a season was once seen as some sort of Holy Grail, first Douglas Whyte did it, then Zac Purton, before Moreira started blowing records to smithereens. Moreira has 98 winners on the Sha Tin turf alone this season and a double at next Sunday's season finale would give him yet another unique record to call his own.