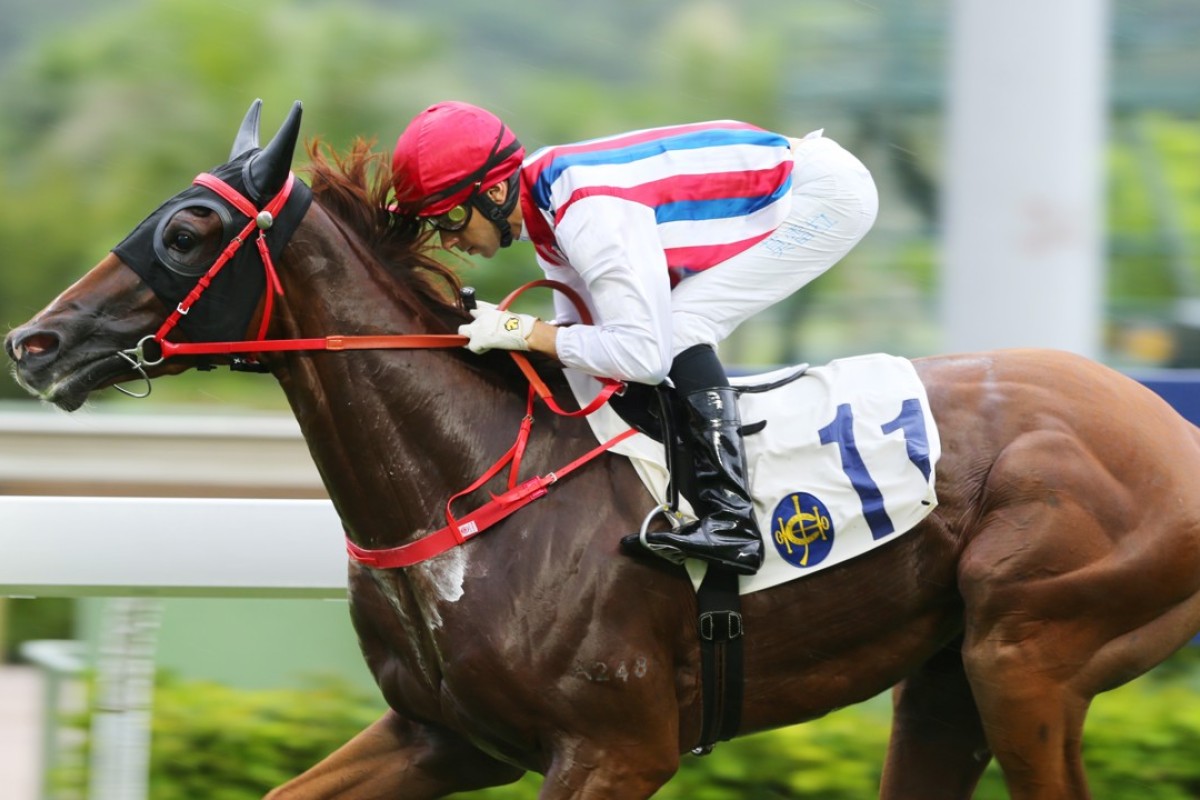 There were no fireworks from the season's champion jockey and trainer at a damp final day but Joao Moreira and John Size did make their mark as they each closed out record-breaking campaigns.
They waited until late in the play before combining with Calculation and Ivictory to give Moreira a remarkable century of wins for the season on the Sha Tin turf course alone and Size pushed his high water mark for trainers to 95 wins for the term, bettering the old record by four.
"I was lucky to have a team of horses that were in their right classes and didn't have much in the way of injury or illness and that's what you need to get the momentum up to get to a good number like that," Size said after formalising his ninth championship win in 16 years.
"Those are extremely unusual circumstances, so I'm grateful to everyone for the way that things came together and we were able to attain such a figure. The horses were running very consistently first four, that figure's pretty high, and if I can maintain that I'll be pretty happy."
Key to Size's back-to-back successes has also been his ability to cycle into up-and-coming new horses and both Sunday's winners were typical of what he has been wheeling out week after week this season.
Calculation, having his first Hong Kong start after winning one of four in Ireland, clicked straight away and promised to play some kind of part, perhaps, in the classic scene next season.
"The wet may have helped him but, in saying that, his trials have been exactly like his race – he leads and keeps running and he did exactly what I was hoping he'd do today," Size said.
"He was a mile winner in Ireland so stamina over 1,400m was never going to be an issue and then the rain came.
A season finale for the 'battlers' as the likes of Michael Chang, Alvin Ng and Derek Cruz shine bright
"He's come to hand quite quickly and I was very keen to run him today and do well because it gives me a stepping stone now into next season. He can have a break now, he turns four in January and maybe he can be a contender."
Ivictory was beaten at his prior run as an odds-on favourite but the rest of his form remains unblemished, finishing his three-year-old preparation with three wins from four runs.
"He's only a little horse and getting into a wedge like he was in the straight is always problematical for a small horse," Size said after the gelding had squeezed out of an opening to get his head in front at the right time.
"But he didn't get bumped around too much, found the room and he showed his courage and his engine in the last 100m, which he has done before. I'm very happy with him, he turns four in
August so hopefully he'll find a little more strength and improve next season."
Alvin Ng does the Time Warp again, completing a hat-trick of wins
When Moreira walked out of the final meeting a year ago, he said he believed he could improve in the area of his homework and selecting rides and yesterday he believed he had done that in another record-breaking season's tally of 171 wins.
"I think my ride selection better for most of the season. I slowed down a little bit the last month-and-a-half and there were some personal issues too which I don't want to go into but, overall, I can't be unhappy with the season," Moreira said. "Now I have to work out where I can do better next year."