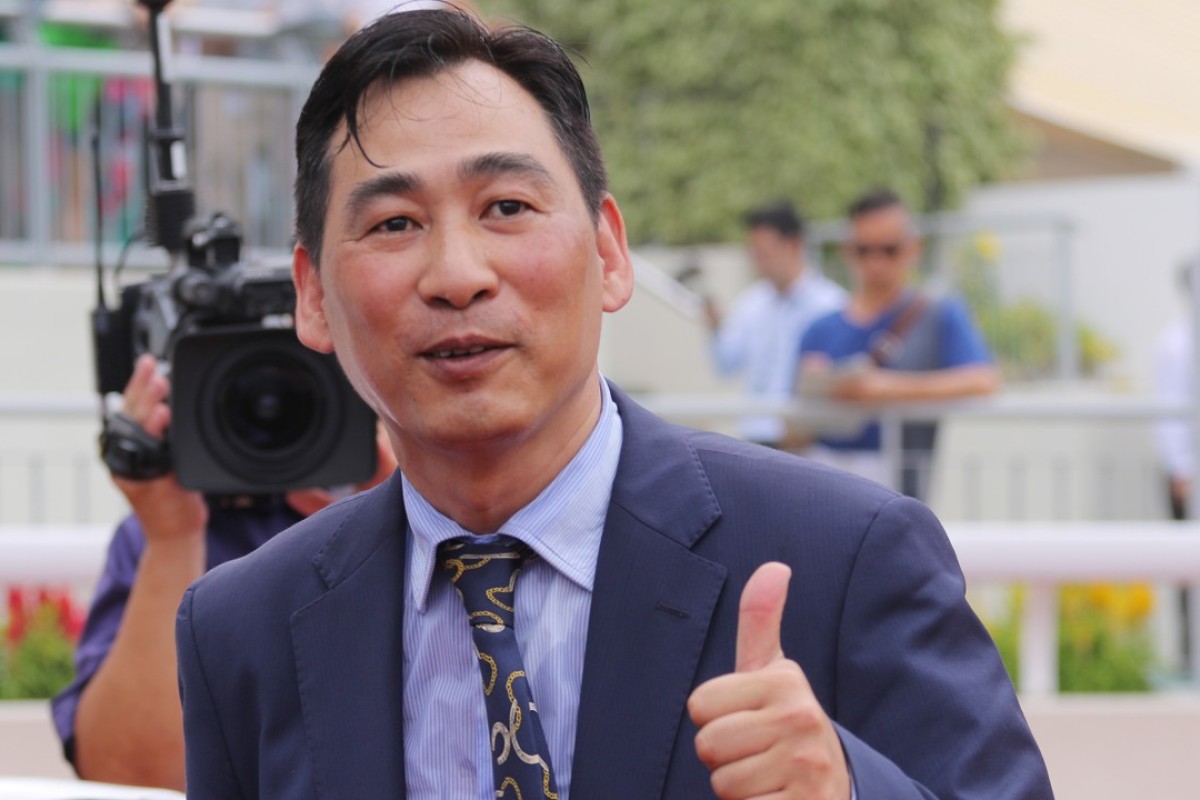 Joao Moreira and John Size might have been on stage soaking up the adulation but they weren't the biggest winners at the season finale, this was a day for the battlers, especially trainer Michael Chang Chun-wai.
After all, Moreira and Size have had their respective championships wrapped up for months and for Chang there was much more at stake.
Chang entered the meeting one win short of the 16 required to avoid a strike under the performance criteria, in what is essentially a three strikes and you're out system, the same system that ended the careers of Chang's Olympic Stables neighbours Sean Woods and Andreas Schutz last season.
Not only that but the popular trainer was riding a frustrating run that had included a number of narrow defeats, one that continued at the start of the day.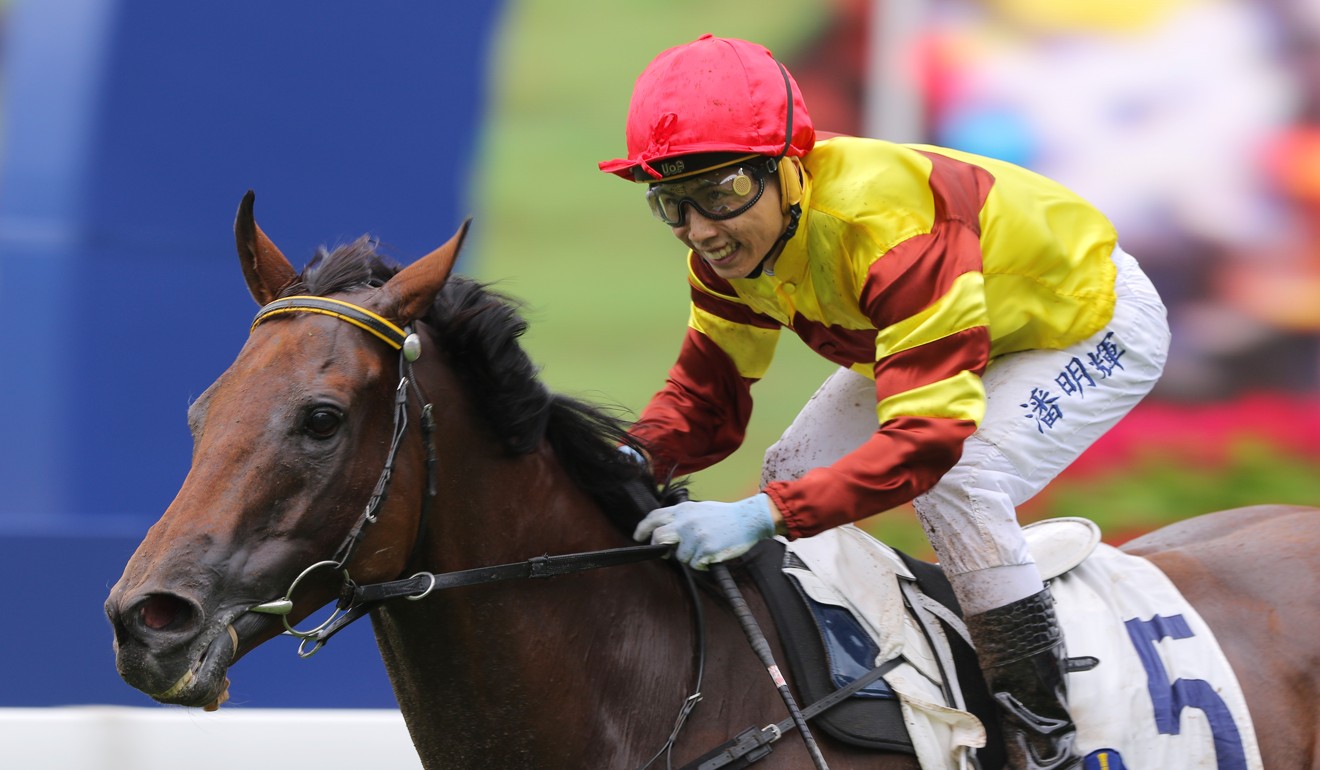 First Starry Starlies was beaten a short-head by a short-head into third in the opening race, before Je Pense missed by a short-head in the second, leaving Chang thinking it just wasn't meant to be.
Just a month ago Chang had said he would pass 16 wins "easily", but as the losses mounted and heartbreak continued, he admitted to getting a little nervous.
So much so that he called Our Folks' Class Four victory "the biggest of my career" – bigger than Rich Tapestry's history-making Grade One win at Santa Anita, bigger than Group races in Dubai and at home.
Now that statement might seem like hyperbole, but bear in mind this is from a bloke not prone to big statements, and this is his career we are talking about.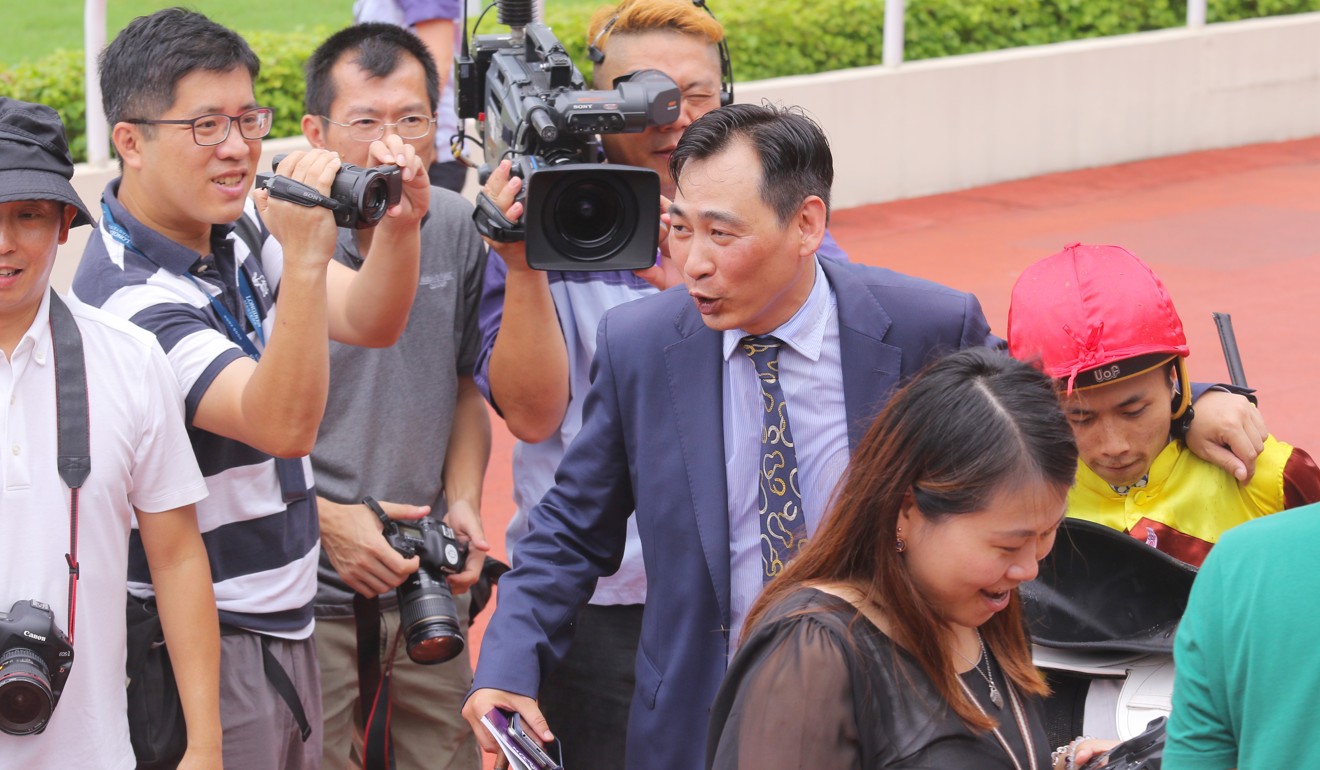 "I can take a deep breath now and release, I was honestly feeling the pressure," Chang said as the popular trainer scrolled through congratulatory messages on his phone. "It's getting harder for the bottom trainers and much harder to buy imports."
Chang said the changes in rules that mean previously raced horses need to have a rating of at least 70 have hurt the bottom half of the trainers' championship more than the cashed-up top half.
After a lightning start, Matthew Poon looking forward to a rest and some reflection
"It's almost impossible for my owners to buy a decent PP (private purchase)," Chang said.
"The top ones are way too expensive and the bottom ones are terrible, you are left looking at rubbish horses. The changes to that rule haven't helped lift the quality from what I can see, it has just made it harder and more expensive to buy.
"I am focussing on yearlings now, I will have a lot of fresh blood in my stable next season."
Alvin Ng does the Time Warp again, completing a hat-trick of wins
It was another underdog that had denied Chang in the opening race when the Derek Cruz-trained Happy Fiery Dragon prevailed for the first time in 11 starts.
That wasn't enough to stave off a strike for Cruz, who now has two and must walk the plank, not just next season, but for however long his career continues.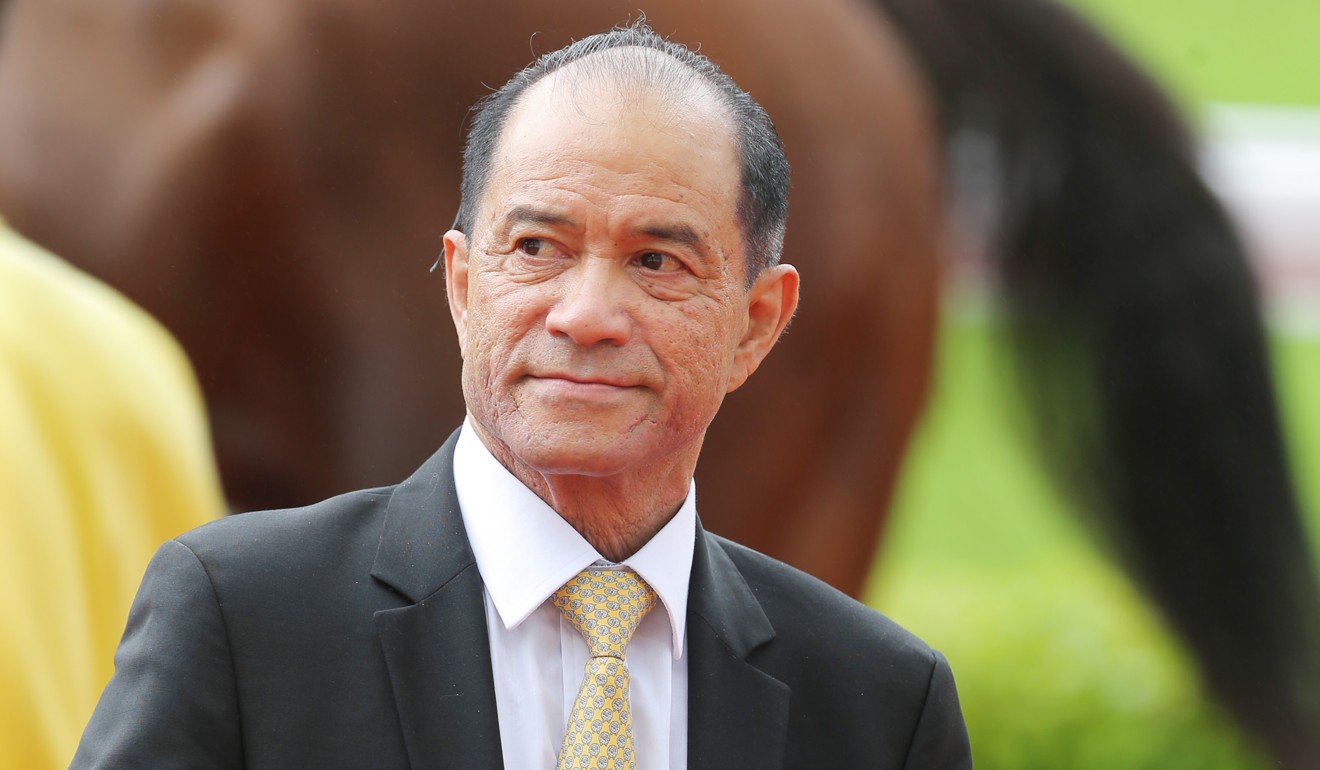 It's a cutthroat game and it isn't just trainers whose careers are on the line at the season finale, but horses too, and Cruz's wildly popular grey Storm Kid was set to have his last hurrah in the second race.
Horses that finish the season rated less than 20 are sent into compulsory retirement, and with a rating of 16, he basically needed to come first or second to scrap his way into another season of running really slowly.
Alas, Hong Kong's slowest horse went berserk in the tie-up stalls in a rare show of energy and was last spotted bucking his way back to the stables after being scratched by order of the stewards.
It might seem harsh to lump Richard Gibson with the battlers, but the way his season started had many wondering whether or not he would ever scale to any great heights again.
Jockey Club plays peacemaker as trainer Richard Gibson avoids legal action over €1 million scam
King Of Mongolia's win was Gibson's 20th for the term, which is "more than last season", as noted by the man himself, and probably considered a decent result given some of the circumstances surrounding his stable this season.
Alvin Ng Ka-chun got a fifth win for the season, while Kai Chiong Ka-kei got her third win in four months when Generous Bobo made all – last year's season finale must seem a lifetime ago for KK, who suffered from a particularly nasty case of second-year syndrome.
It seemed the only underdog who didn't get a chance to shine was retiree Gary Ng Ting-keung, the 64-year-old coming closest to a final day win when Silverfield finished second in a Class Four.
End of an era as Gary Ng rides into retirement with final runners at Sha Tin season finale
Nevertheless, Ng was all smiles, so much so it seemed like he had trained the card.
"Oh well, we couldn't get a winner today, but we've had a great run," he said. "The staff and I have had a few parties this week, and we will have a few more next week as well."