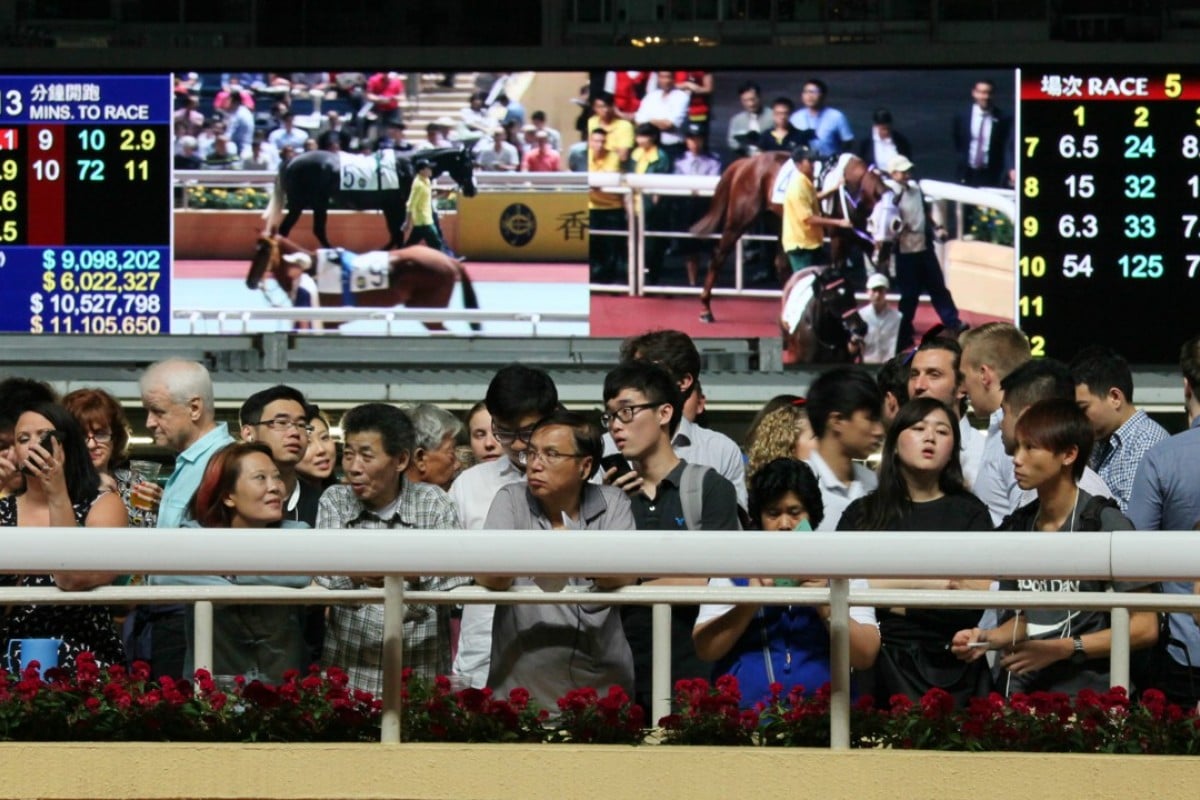 Commingling, customer-centricity and Conghua will provide the major focus looking forward to the new racing season starting on September 3 under blue skies – regardless of the weather – while on-track matters will revolve around current stars, new equine heroes and a fresh boost from two new trainers.
On the last day of the 2015-16 season, the Hong Kong Jockey Club proudly announced a new commingling turnover record of HK$74 million for the day – almost US$10 million on a single meeting.
On Sunday, a year later, that new record was HK$183 million and commingling of bets placed overseas on Hong Kong races and channelled into home pools is now on target to be a HK$12 billion-a-year business by this time in 2018.
Raining records: turnover up 10.7 per cent as punters bet HK$117b for Hong Kong season – and taxman gets HK$13.1b
That is some serious coin and Jockey Club chief executive Winfried Engelbrecht-Bresges says that next season, from a business sense, will be all about the club building on that.
"The real growth for the next two or three years is from commingling, where we now harvest our world-class racing product and we have even more partners coming online," Engelbrecht-Bresges said.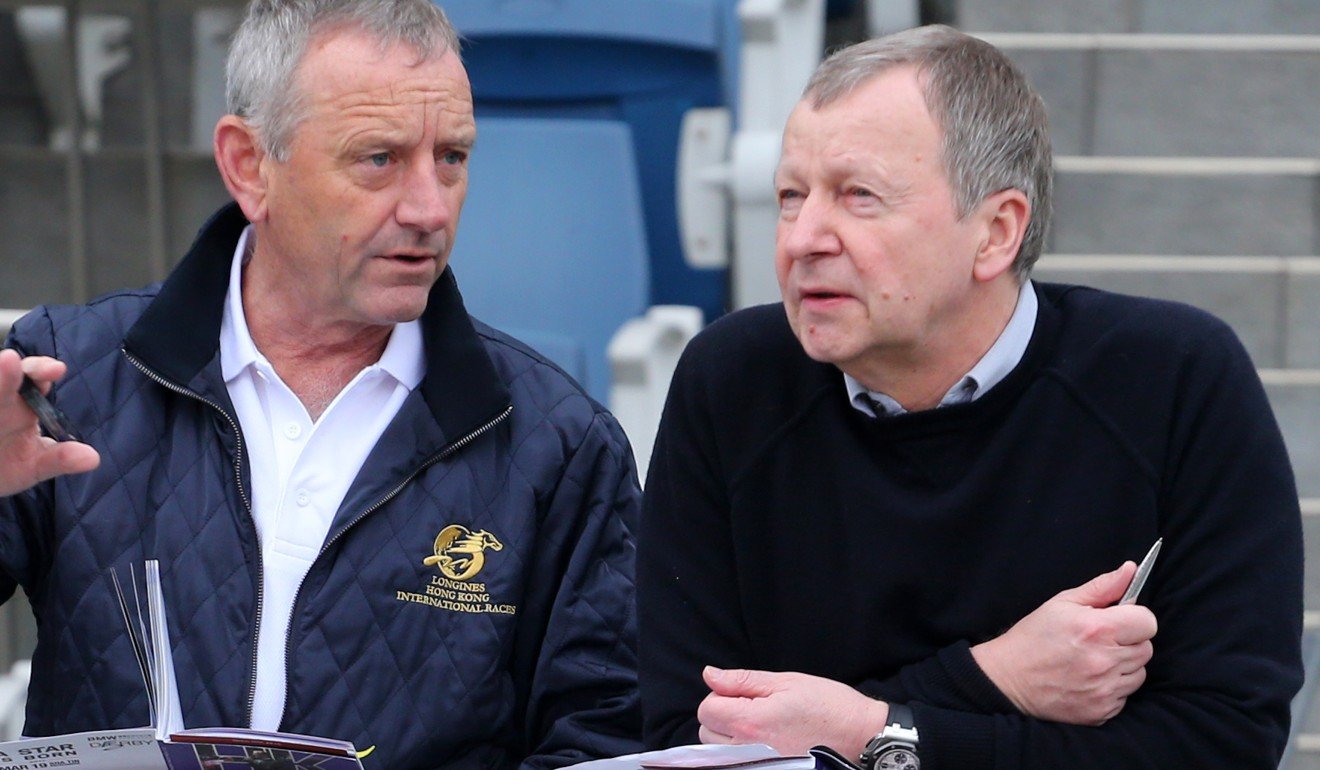 "From September, we expect further growth from the British market, where we will have more partners signing up and our partners there will also open up online channels, which has not yet been the case.
"I think we will reach 8 to 10 per cent of turnover coming from commingling on top of normal growth."
Engelbrecht-Bresges is always at pains to point out that commingling's success has been inextricably linked to seeds sown 10 and even 20 years ago.
"If you look at the last 20 years in terms of racing, which we deliberately and carefully improved step by step, and the last 10 years in terms of how we have improved our customer-centricity, that is where this comes from," he said.
"People overseas are embracing our high-quality product, with high integrity of racing control and veterinary practices, and our provision of information to the customer is superior to any other jurisdiction.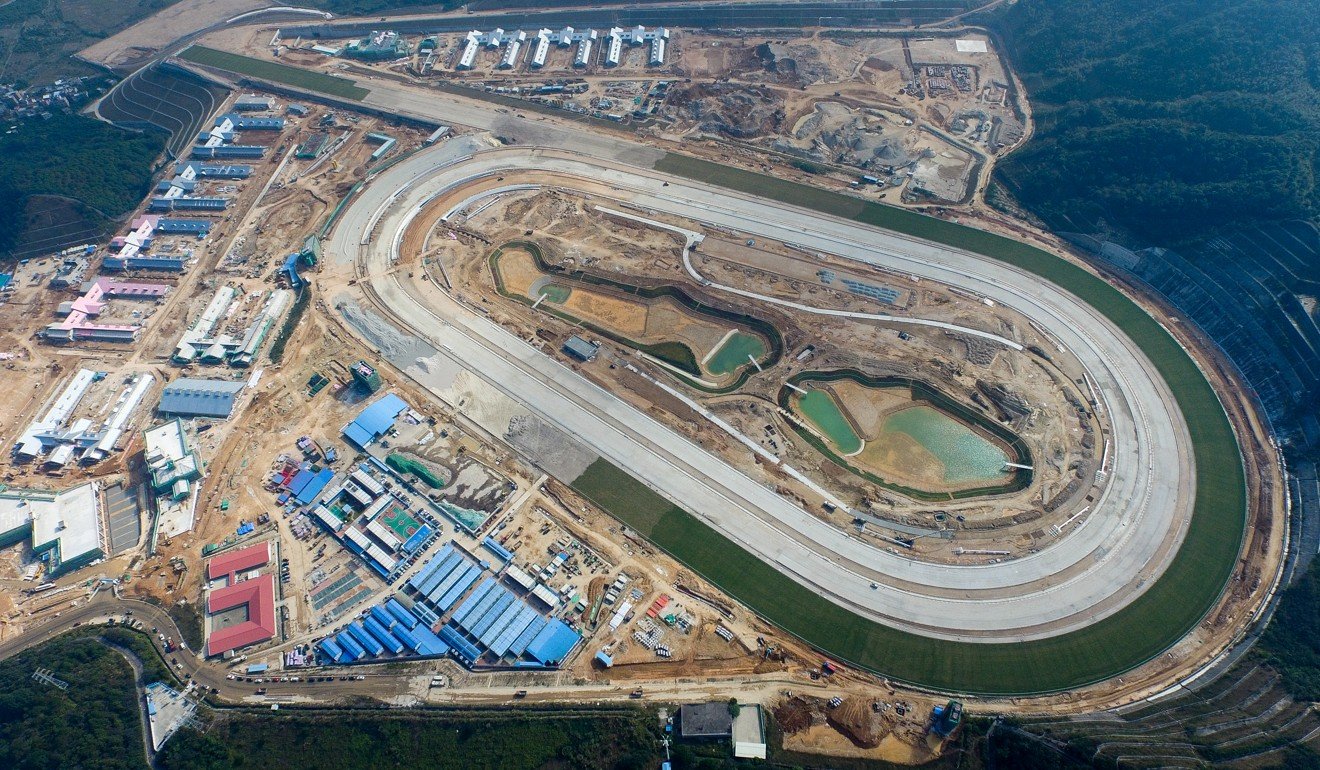 "It has taken a lot work from a lot of passionate people but this long-term strategy gives us an advantage and this journey will continue."
Customers, both here and overseas, are front and centre in the commingling story.
Hong Kong Jockey Club bets on latest 'crazy' vision to be a winner in Conghua
"Through commingling, we estimate that 250,000 new people will join our current customer base of those who bet regularly on Hong Kong, in addition to natural growth," Engelbrecht-Bresges said.
The other major excitement looming for the Jockey Club in 2017-18 is less certain to be hailed instantly – the operational opening this time next year of the multibillion-dollar Conghua training centre in central Guangdong, China.
"Conghua is an investment where we will see the benefit in five to 10 years," Engelbrecht-Bresges said. "Sha Tin will always be our home and the centre of activities but Conghua gives us another complementary growth opportunity to enhance the training facilities, especially spelling and rehabilitation."
The bold and the beautiful: 'Magic Man' Joao Moreira dominates our five rides of the season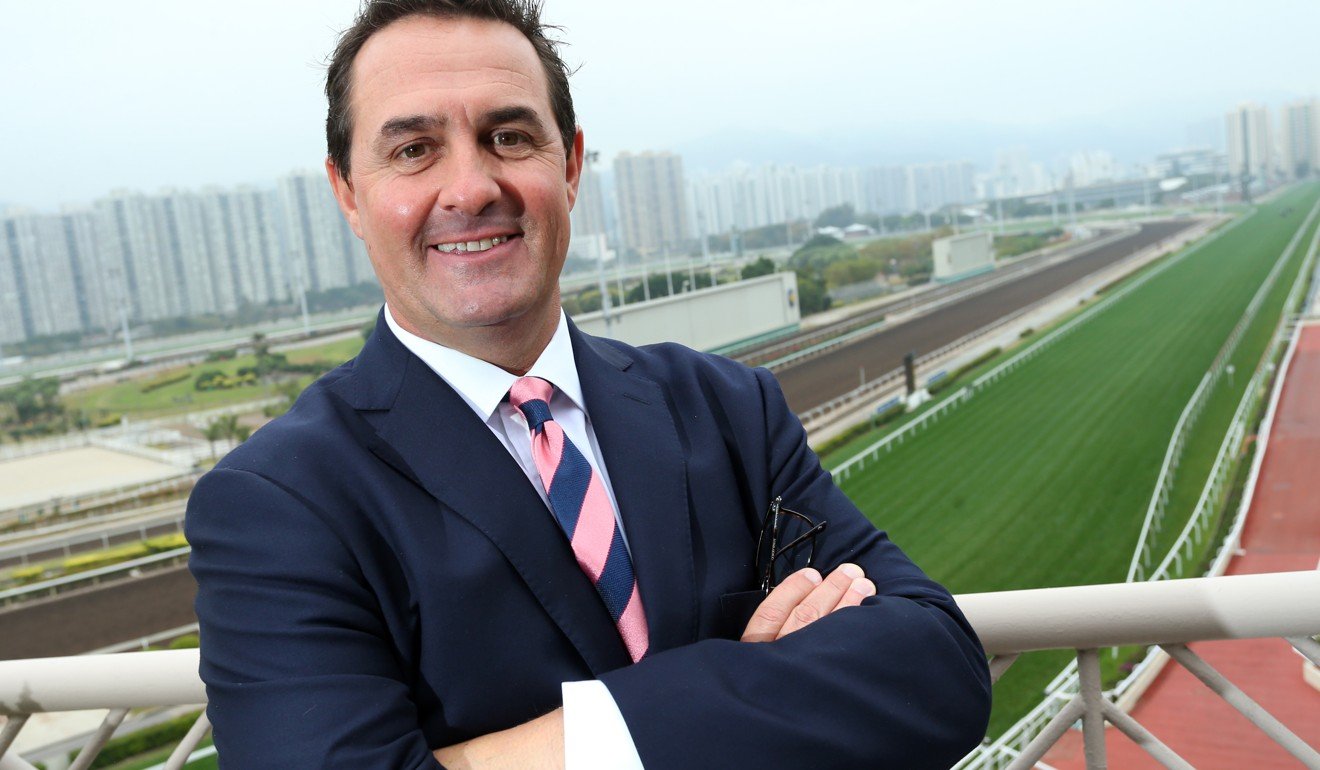 One of Engelbrecht-Bresges' goals has been to become a centre of excellence that doesn't just turn over betting money but adds breeding value.
"And, if you look at training colts, which can be difficult in the confines of Sha Tin, they can be trained at Conghua in a wonderful environment," he said.
Michael Freedman sees only positives ahead of Hong Kong move
"In five years, you'll see an increase of the horse population, increased quality, and the next step in our development is breeding value created by horses racing in Hong Kong, and not only in international races.
"There will be blood, sweat and tears because building a completely new complex in China from scratch means dealing with different regulations, vet protocols, culture. There are challenges but this is the way forward."
Less visible will be the first phase of a big investment in upgrading the Jockey Club's wagering system, which will be online during next season and expected to lead eventually, beside the Longitude engine, to "more self-generated bets", and there will be other improvements coming in things like payment systems.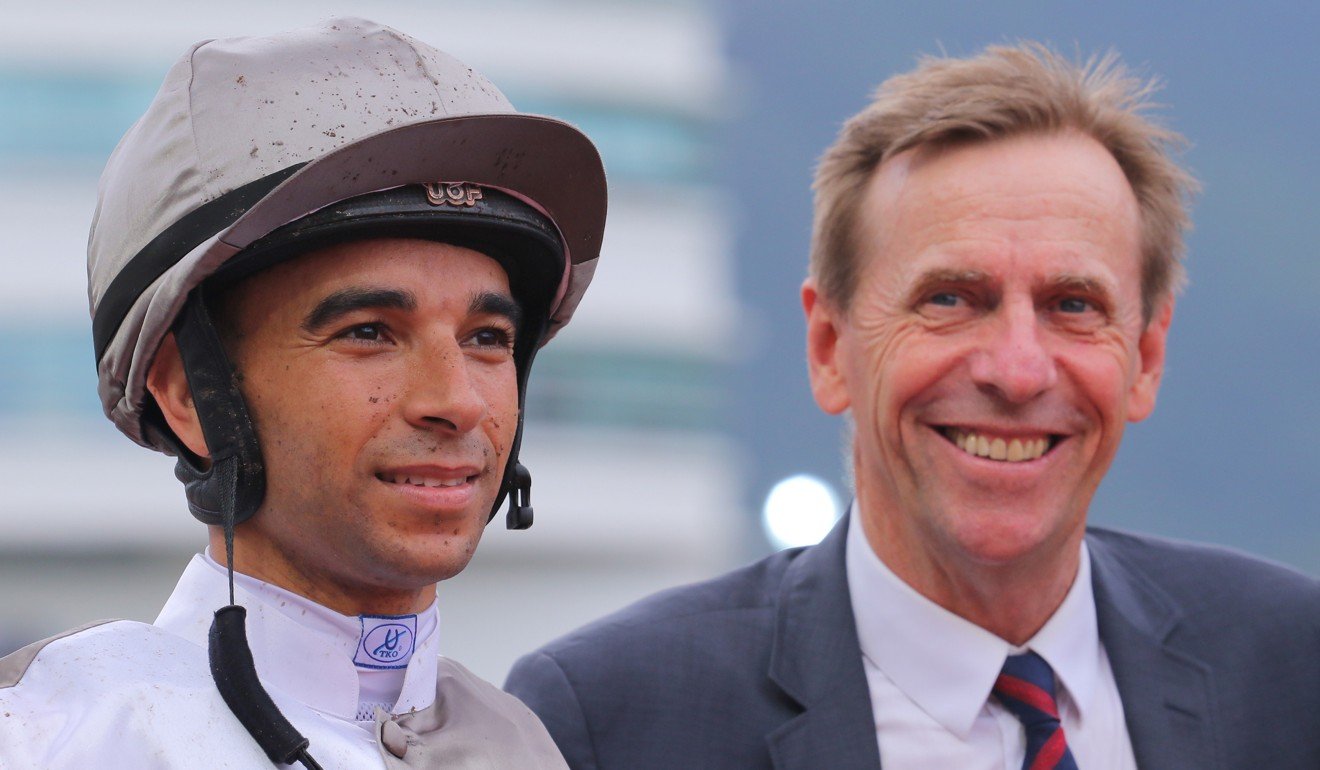 "Now 55 per cent of turnover comes through interactive platforms and I expect that to grow to 60 to 65 per cent in the next two years," he said.
Champions such as Joao Moreira and John Size and others will carry most of the attention for fans but the impact of new trainers Michael Freedman and Size's former assistant, Frankie Lor Fu-chuen, will add an extra narrative.
Raining records: turnover up 10.7 per cent as punters bet HK$117b for Hong Kong season – and taxman gets HK$13.1b
There has been nothing in this season to dim Engelbrecht-Bresges' sunny view of where Hong Kong racing is going, next season and beyond.
"I am hopeful we will again improve our numbers of horses on the international classifications, we have great jockeys and trainers and we always look forward to how new players will perform.," he said.
"I am really optimistic about our future. If we keep up our strategic focus and investment – because nothing advances without investment – our drive for perfection can continue."