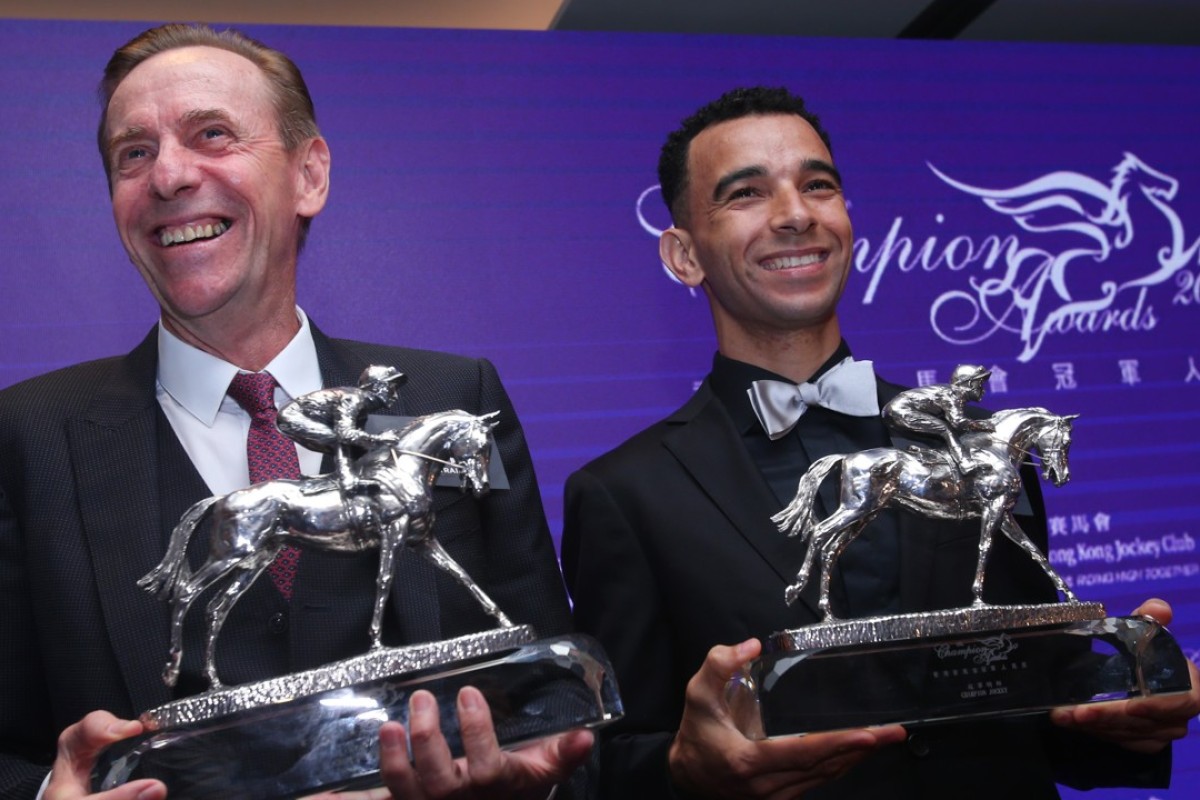 If John Size was a racehorse, he would almost certainly be trained by John Size, that's how consistently he has performed in his 16 seasons at Sha Tin.
Even discounting his nine championships, Size's finishes in that time have been: second, ninth, third, third, third, second and second before winning the past two titles.
That's 15 top three finishes and 12 times in the quinella, so when we consider the difficulties of snaring a third straight championship, it has to be viewed through that prism of consistency.
Size turns up every season, bar that one blot of the copybook in 2007, so it would be crazy to suggest he won't be the favourite again in 2017-18 after 95 wins broke the record in his most comprehensive championship performance yet.
One expression of his dominance was that John Moore landed 67 victories to finish runner-up, 28 behind Size's wins and still eight behind the champion's seconds.
But, off a peak performance like that, even if he wins again Size will find this season more competitive than the one-horse exhibition last term.
For one negative, Size has not just one title hangover to manage but two, with winning teams from the past two years not missed by the handicapper, although he has done a good job of recycling some more ratings-challenged gallopers and his former assistant Frankie Lor Fu-chuen helped by taking a few with him as he took up his own licence.
Follow these 10 Hong Kong horses in the 2017-18 season
For another negative, last season was a spike for Size at Happy Valley.
Until 2016-17, Size's best season at Happy Valley was 21 wins in 2003-2004, but he had not broken through high teens since.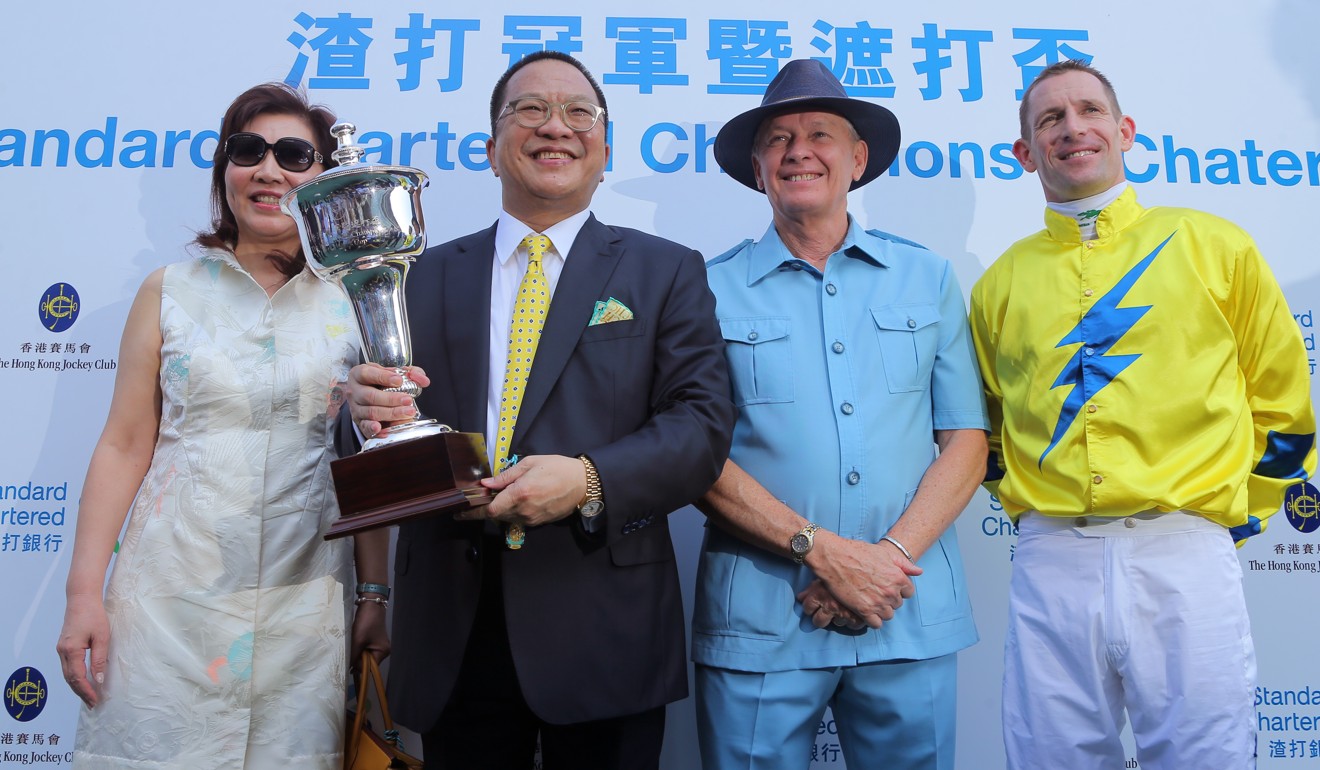 With 29 wins from 171 runners at Happy Valley, Size lifted the bar significantly on his previous best and logic suggests that won't happen again.
Werther, Helene Paragon and his classic team will ensure Moore will claim the prize money title he has owned since 2006 but, as a result, his list always looks too highly rated to win the championship.
Jockey Club bets on Britain as Hong Kong racing booms
The Happy Valley champion was, as usual, Caspar Fownes and the shoe is on the other foot in that yard, with a lift in performance on the main track at Sha Tin holding the key to his fourth championship.
Fownes won 39 of his 61 successes at Happy Valley and another 11 on the dirt, but he needs to improve on a modest return of just 11 wins from 255 runners on the Sha Tin turf if he is to be champion.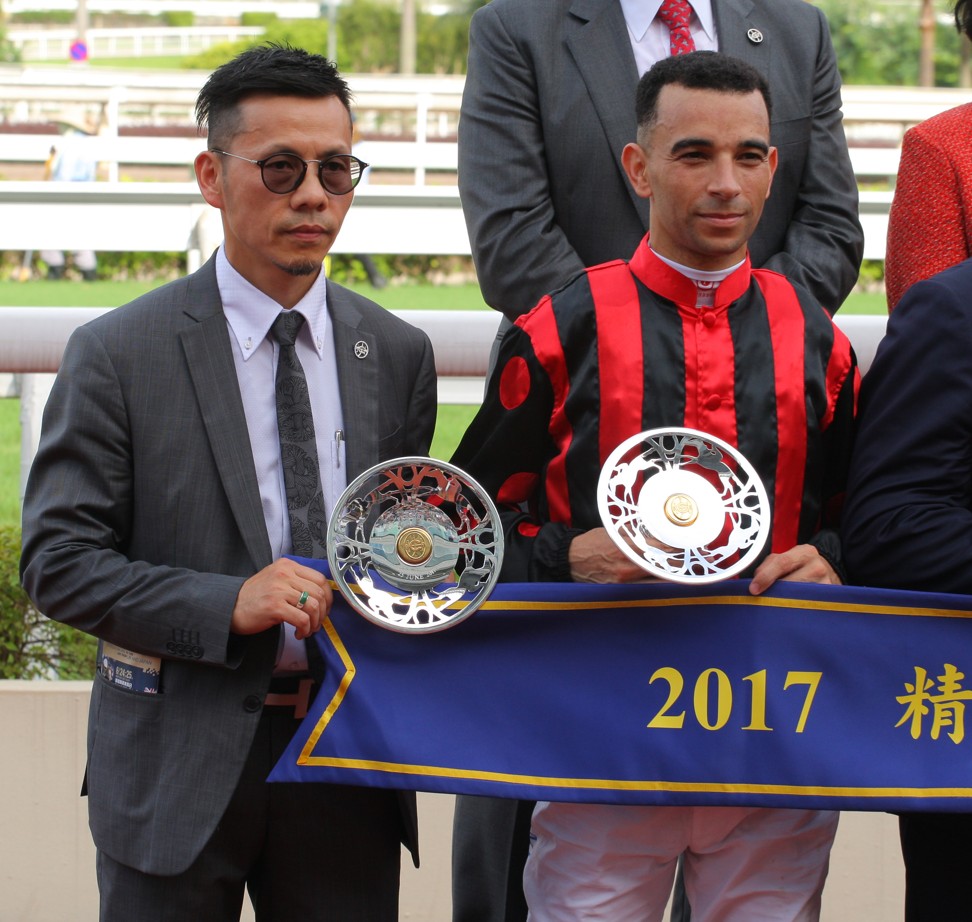 Since his last title win, dead-heating across the line with Size in 2014, Fownes has finished third, seventh and third, but his list has a fresher appearance to it this time and his new and lightly-raced horses can make him much more competitive.
Tony Cruz makes up the cast of the usual suspects for the top four, although his team seems more geared towards big races than championships on face value, while Chris So Wai-yin has improved each season and his fourth last season was well-earned.
Our fab five rides – and 'Magic Man' Moreira has three of them
Despite that good season, So still has around half of his team in Class Four, and quite a handful of unraced horses, so he might be able to hang around.
Dennis Yip Chor-hong and Ricky Yiu Poon-fai also have a high percentage of their team in Class Four, so they could be improvers, but whether they can improve enough to challenge for the top four remains a question.
The new trainers, Lor and Michael Freedman have done well at gathering numbers.
Lor is well schooled after coming through the Moore and Size camps as assistant, while Freedman has a plus with previous experience in Asia, but expectations for first season trainers have to be modest, with Moore in 1985-86 and Size in 2001-02 the only trainers ever to claim a title on their debut.