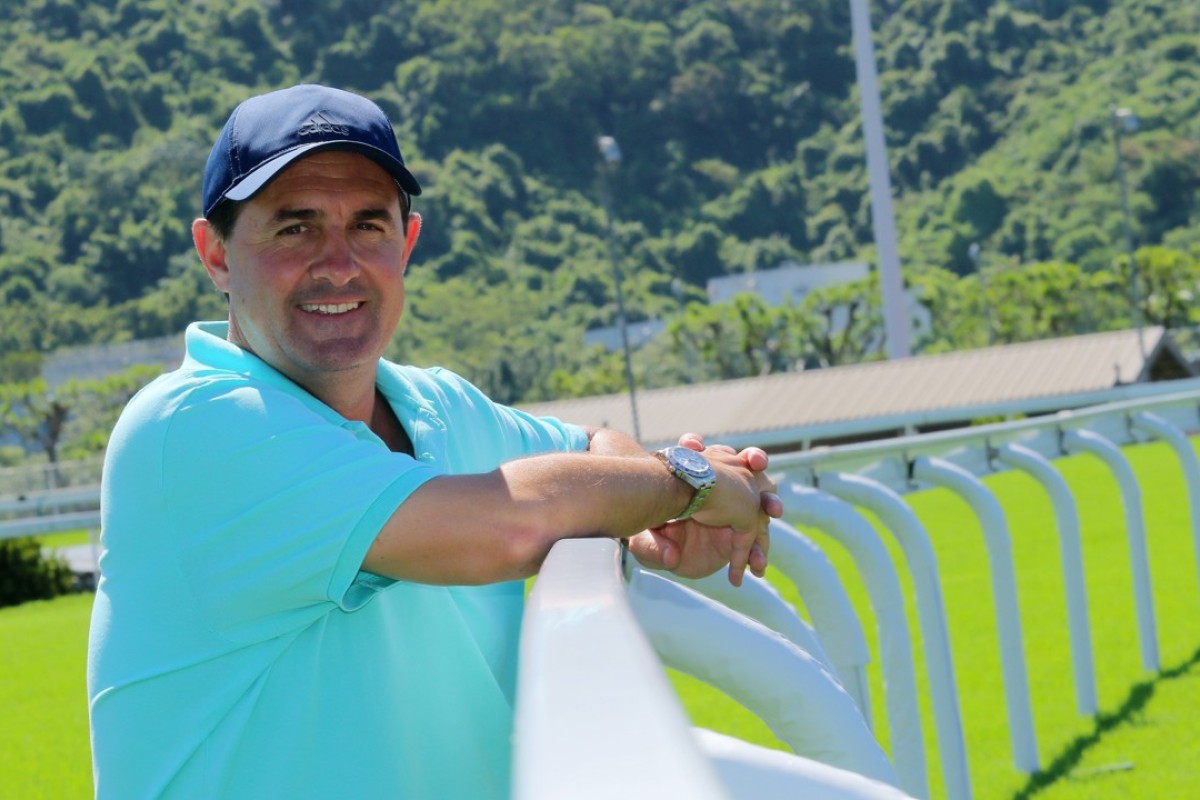 Having served eight years in Singapore, Michael Freedman has already been through many of the traps that await freshman expatriate trainers in Hong Kong.
The closed pool of horses and jockeys, training on a racecourse, a similar handicapping system, even the ownership culture has similarities with Singapore, and that's before you get to the hot climate.
"I must say, the weather is even a bit hotter than Singapore, but I understand that will probably change in a short while," Freedman said, claiming the sanctuary of a shadow at Sha Tin barrier trials. "In general, I've found it a pretty smooth transition. No surprises, except maybe how helpful everyone has been – not just club officials but other trainers, jockeys, everyone. It's not that different but it's just about getting to know some of the different routines here in Hong Kong compared to Singapore or Randwick."
But, despite that, and what seems an exceptional recruitment drive for horses during the summer, the youngest of the famous FBI - Freedman Brothers Inc – which dominated the top end of Australian racing during the 1990s, is keeping his kick-off and his targets low profile.
"When I was licensed, I got a call from David Hayes, and his advice was not to be in a hurry to run the horses until they are ready to go and I've taken that on board," he said. "I won't have runners this Sunday or next week at Happy Valley but I'd say September 10 will be my first, provided they do everything right between now and then."
The Olympic stables have been publicly maligned by some occupants in the past but Freedman isn't finding them any hindrance.
Michael Freedman sees only positives ahead of Hong Kong move
"No problems. We've got a good routine and we've got enough work riders, which is the critical part," he said. "I really enjoy watching the horses have a nice long walk back home too. They trot up down the riverside before their work then, afterwards, they walk home and it's a really nice way for them to finish off the morning.
"I guess we'll know more when we start going to the races but I'm very comfortable in Olympic stables. It's a quieter part of Sha Tin, the horses are very relaxed, and that outweighs any disadvantage there might be being further away from the track."
In some ways, it's a crap shoot what numbers a new expatriate trainer starts with – some have full yards, John Size started with 19 horses – but Freedman is pleased to have assembled 48 horses to begin the term.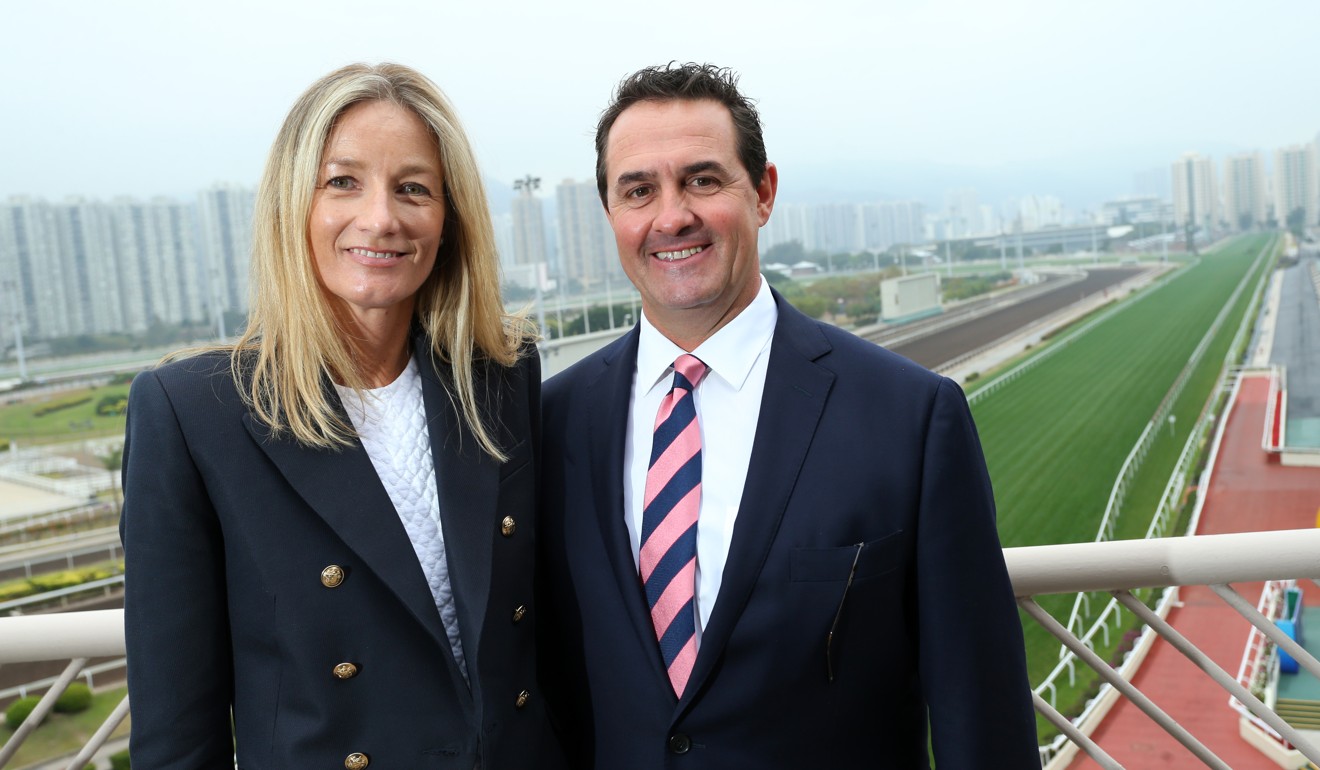 "I'm pleasantly surprised by a few getting transferred over at the end of last season – a few older ones who obviously have issues but there are some nicely rated ones too," he said. "But I've been blown away by the support of the owners who have given me an opportunity to acquire horses for them. The new horses are a way off and I can't see them stepping out for another six or eight weeks, at the earliest, but there are some nice horses there.
"I think it's good to have the balance between older horses that have been here a while – and I can probably learn a bit off them – and the fresh horses. It's a learning curve, at the moment, but I'm pretty comfortable with where we're at."
Naturally punters will be keen to get a pointer from Freedman for some horses in the yard which he hopes might put his name in lights.
Michael Freedman ticks the Jockey Club's boxes
"I have a couple of the California horses I was quite chuffed to get. California Nike is a nice, big horse with some scope and California Archer I also know from Sydney," he said. "There's another horse from Sydney, Taj Mahal, who will race here as Fortune Booth and I like him, and there's a bunch of others including some PPGs who've trialled well. You're always a little unsure how what they've done overseas will translate to here and how they will acclimatise but they look to have some promise."
Freedman bypasses the hum and high expectations of opening day and when it comes to wider discussions of his freshman season, he's keeping those expectations low too.
"Targets? Hmmm. Don't run last? That's probably the first target," he smiles. "No, seriously, in the back of my mind, I think 20 wins this season is a realistic goal. I don't want to put too much pressure on myself but I would like to get 20 winners. If it turns out to be more, I'd be rapt."