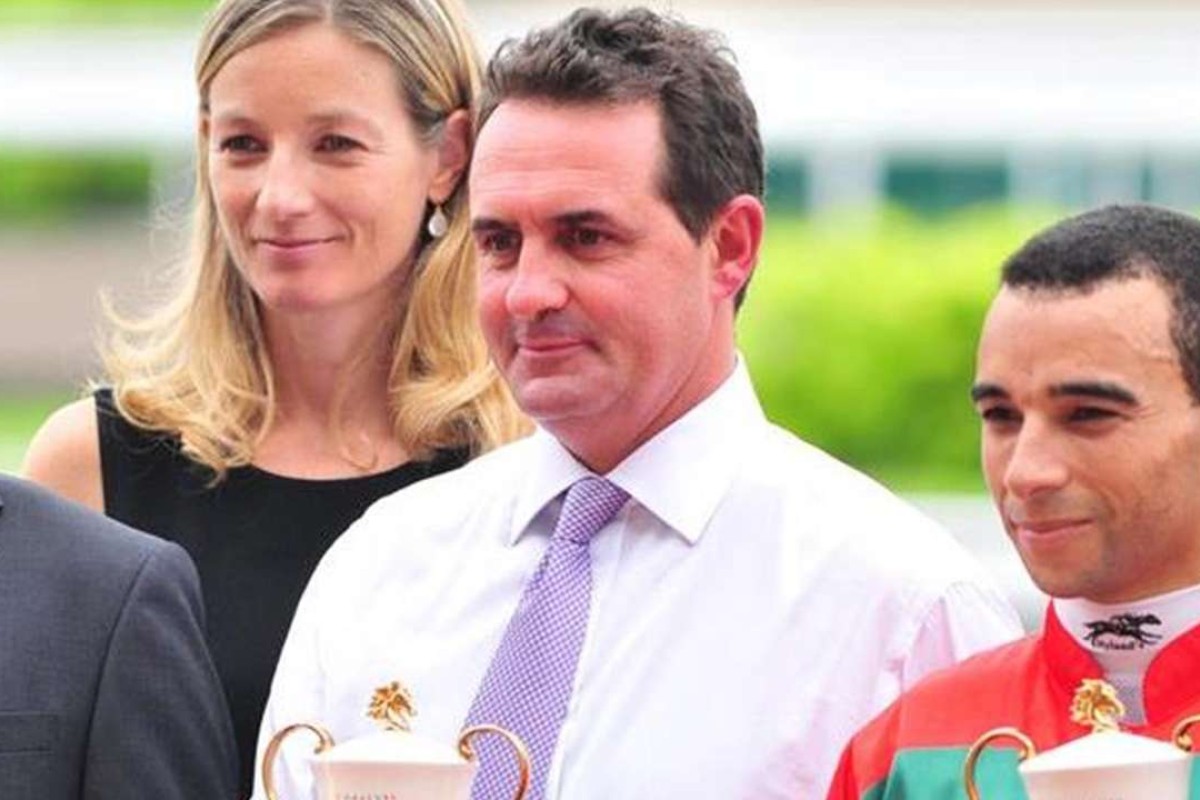 Any foreign-based trainer aspiring to join the fray in Hong Kong at some time in the future could do worse than consult the blueprint offered by the Jockey Club itself at the announcement of Michael Freedman's recruitment last Friday.
While there was plenty of talk in the lead-up of other candidates – David Hayes got his perennial mention, while the bookies' favourites would have been Australians Michael Hawkes and Ciaron Maher – there was no talk whatsoever of Freedman.
Some commentators even offered up former trainer Peter Moody, of Black Caviar fame, as a strong possibility, and, while we understand there was some interest in the proposition from owners offering to support him, it can't have helped that Moody doesn't currently hold a licence to train, anywhere, and did not submit an application for a Hong Kong licence at this time.
Still, who knows – there is still another expat licence floating about in the ether.
Michael Freedman joins the Hong Kong training ranks
But Freedman's name escaped interest, probably because he had only so recently relocated from Singapore to Sydney, where his new operation was just starting to grow some legs – we could be wrong, but off the top of the head it's hard to recall any stories about trainers moving to a new country to set up then pulling up stumps again within a year. Had this been early 2016, when Freedman was departing Singapore, his name would have been right in the mix but not in 2017.
Nevertheless, Freedman was, in cricketing terms, a straight bat offering by the Jockey Club and the official press release spelt that out in one particular comment from the club's executive director, Racing Authority, Andrew Harding.
"His career of extensive and ongoing success at Group race level, his track record in sourcing quality horses from across the world, the long-time loyalty of his owners, his ability to operate across multiple and varied training environments, his international experience and his personal probity and integrity all identify Michael as being an exceptional talent who will make an excellent addition to Hong Kong's roster of trainers."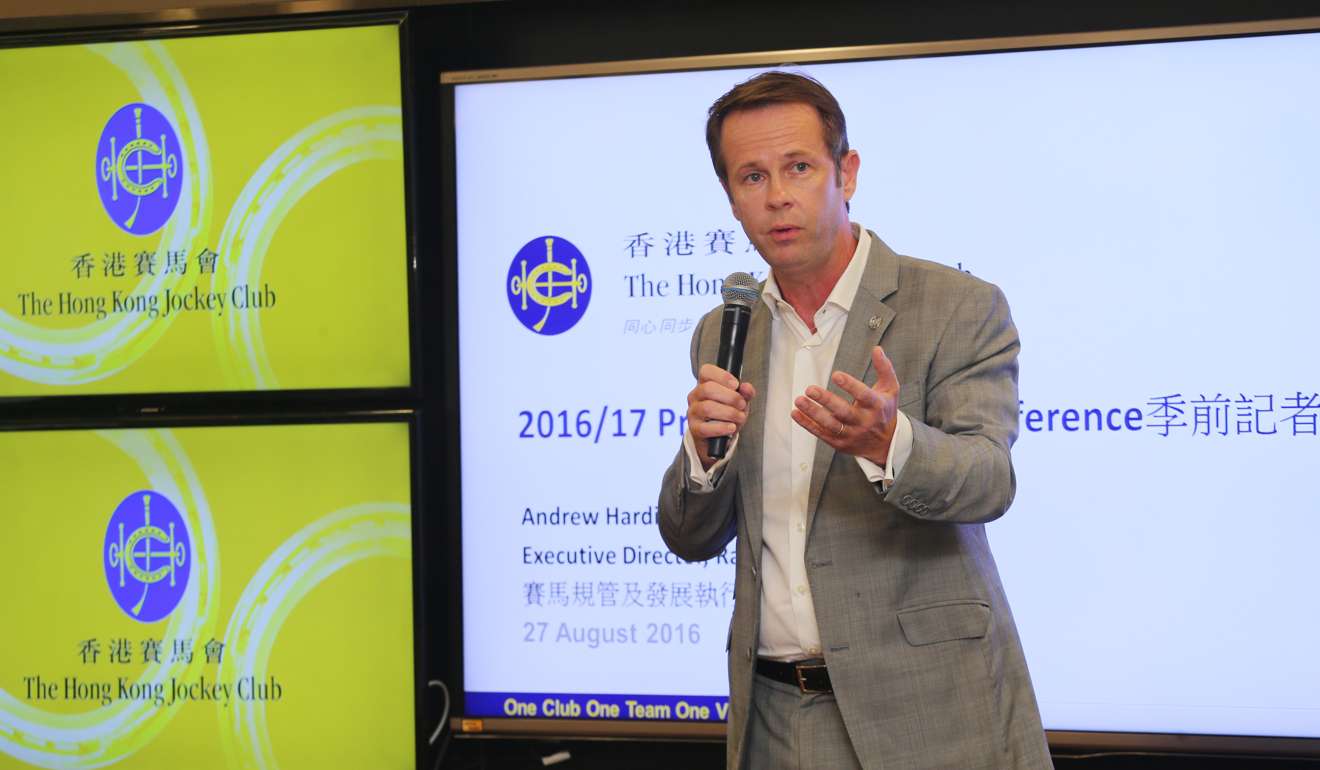 He was a box ticker and there it is trainers, if you have an eye on Hong Kong. There is the required resume, encapsulated.
It is interesting to see that some of our Chinese counterparts have already decided that Freedman won't make an impact here since he didn't win any championships in Singapore, which is perceived as a weaker jurisdiction. So, they say, he's up in grade without mastering the grade below but, if that's a box which needs to be ticked, he did finish joint champion one year with a truly world-class trainer, Laurie Laxon, then lost on a countback of seconds.
Very overwhelmed with all the kind words re my move to HK...much appreciated.Can't wait to get going in the next few months.

— Michael Freedman (@gallopgreen) February 18, 2017
Anyway, the idea that training here is any more challenging than Singapore is a nonsense. Holding your own here is not that tough – this system frequently saves trainers who might otherwise struggle for oxygen – but being good, yes, that's challenging anywhere.
So, we disagree with those commentators and suggest Freedman will be equal to the task – no, he probably isn't John Size, as one wag put it on Twitter, but then neither were any of the other candidates. Not many are. At least he has in common with Size that he lost a title on a countback of beaten horses.
What Freedman does have in his favour and, paradoxically, it is probably of some concern at Sports Road, is that he is most likely to source, train and race southern hemisphere-style. Certainly not a recipe for failure in itself here, where racing in all its aspects – from facilities to tracks to jockeys and race patterns to the judicial side – has so much more in common with Australia than with Europe.
But there will be voices pointing out that diversity has now all but been choked off at the neck and may be hard to retrieve. Despite racing's colonial roots in Hong Kong, it has been drifting steadily away from European racing for some time – even John Moore, who has swung between buying from both hemispheres over his career but had a surge of successful British or European purchases over much of the last decade, has greatly reduced buying in Europe as he sees better value now in southern hemisphere stock.
That is of no concern to Freedman, he's here to do a job the best he can, and for the club, well, it can only pick from the available candidates. It seems that most European trainers of any worth get picked up by ultra-wealthy sponsors and that's hardly an incentive to come out to Asia and try to compete in unfamiliar conditions.
The ins and outs of commingling in Britain
There has been so much talk about the instant success of commingling after it kicked off in Britain last December, we've had plenty of odd questions about it from friends and acquaintances who are not, shall we say, up to speed generally on racing and betting.
Naturally, the first question is why Hong Kong racing would be so popular so quickly with British punters who are betting half a world away at breakfast time when bookies' shops are not yet open.
That we can't answer but there it is. It seems Britain's punters regularly contribute HK$25 million to pools each meeting now, perhaps not a great amount by Hong Kong standards but pretty good right off the bat for a place where they don't know most of the horses, trainers or jockeys and they've just fallen out of bed.
We've also been asked if commingled bets are better or worse for the Jockey Club's bottom line than bets submitted here, and we ummed and aahed and thought, probably better. Sure, they get a return of less of each bet but they don't have to pay out losing rebates, like they do here and which comes directly off the club's end of the revenues.
Hong Kong Jockey Club to focus on customers, China and commingling in 2016-17, says chief executive Winfried Engelbrecht-Bresges
Then there's a question one asked us that seemed rooted in the bad behaviour of British bookies and their surrogates the world over, on a theme we'd never really considered. Do punters overseas, from wherever, collectively win or lose more or less betting on Hong Kong than the regular Hong Kong-based punters, who (seemingly) would know the form. Sort of like a balance of trade situation. And the question then was, if they did win more, would individuals have their accounts closed or limited like the bookies do in Australia or England.
Well, we don't know but surely that couldn't happen in a pari-mutuel setting – even though it did happen twenty years ago to successful punters actually here and betting directly into the Jockey Club pools on site. That was stupid then and would be stupid now. Not much point commingling if those dopey ideas are going to be dusted off.