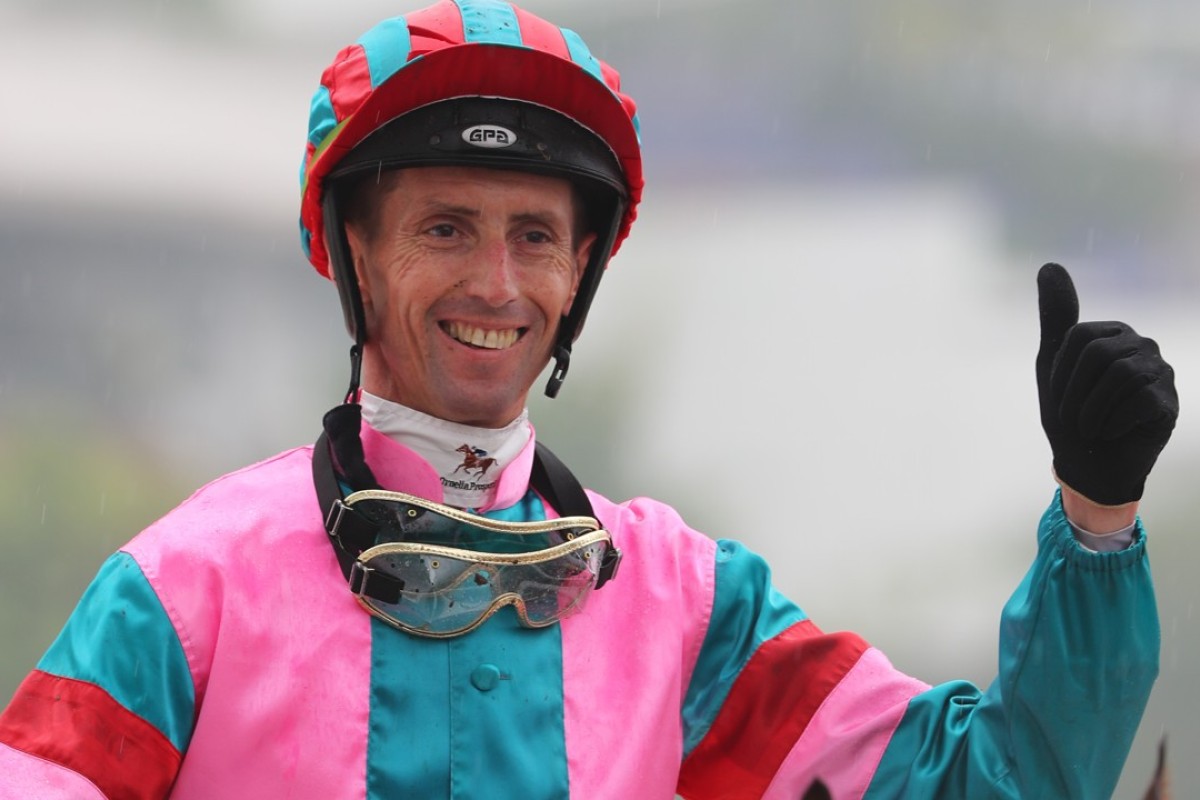 Nash Rawiller will remember last season as the one when he finally got some serious traction and support in Hong Kong, until it was all cut short with a moment of misfortune in April.
The 42-year-old jockey was looking a certain third placegetter behind Joao Moreira and Zac Purton in the jockeys' championship before he came to grief at the top of the Sha Tin straight. His mount Mr Oriole broke down hopelessly and Rawiller was left on the turf clutching the dislocated right shoulder that had broken his fall.
He briefly held hopes of returning before the end of the term but decided the smart move was to forget the rest of the season and make his comeback when the shoulder was fully healed.
"It's the longest I've ever had out of the saddle, since I started as a 14-year-old," Rawiller said. "I've had injuries before but I always seemed to get back into action pretty quickly.
"This time, I didn't want to come back too soon and risk the shoulder before it was 100 per cent and risk setting myself back a peg again after I'd worked so hard to get where to where I had. But, out of a negative, the positive is that the time off has helped me get fully refreshed. The shoulder is right again and I'm really focused on the next season and the future."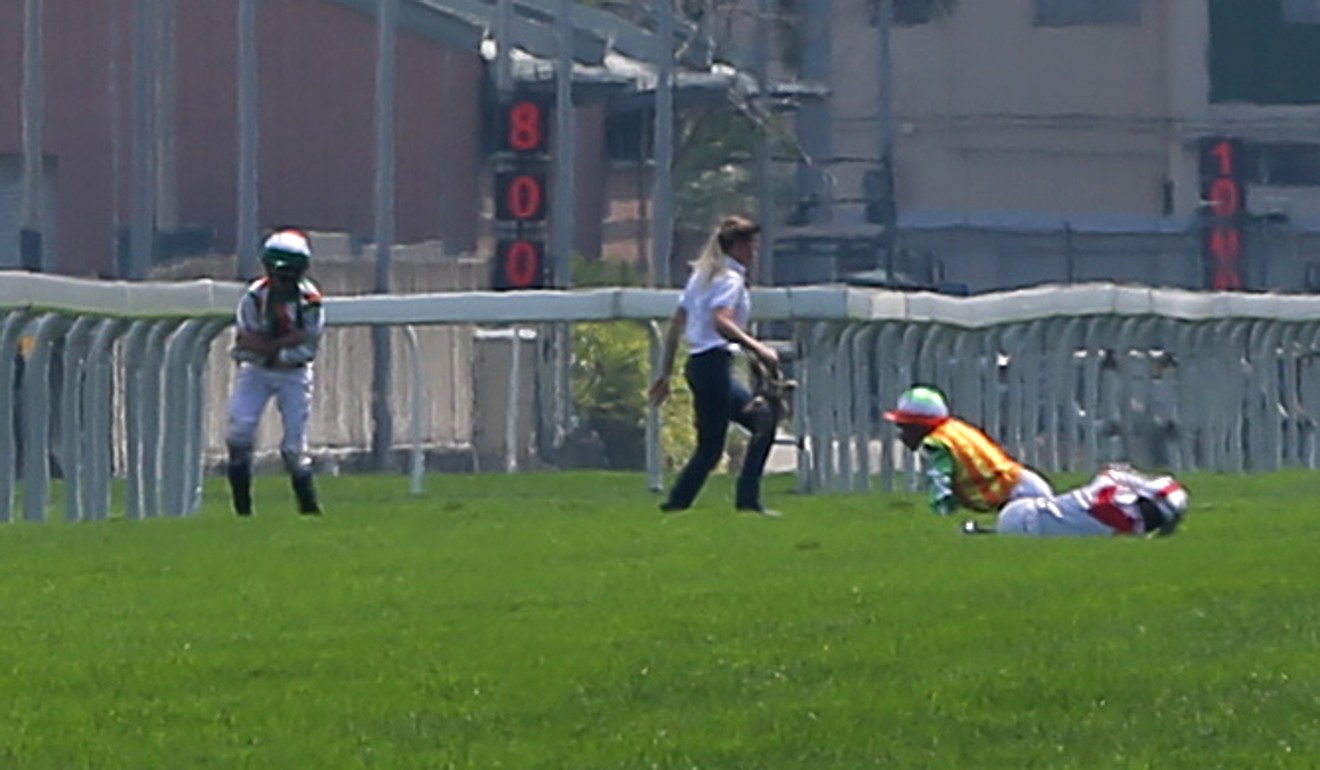 Although not a lightweight jockey, Rawiller said his weight has not been much an issue despite admitting that "I blew out a bit early after it first happened".
"As I've got older, my weight seems to have got better – I'm not any lighter but it seems like it has stabilised. I got back to my normal eating habits and the weight was back to normal and I've just watched my diet the last two months and I'm where I want to be," he said.
Nash Rawiller dislocates his shoulder, fractures his ankle and back but says 'I'm pretty lucky'
Much has been made of the impact of Tommy Berry's arrival as John Moore's stable jockey on Sam Clipperton but even Rawiller, who has not ridden for Moore for some time, knows there will be an effect on him too.
"Adding Tommy is adding another top class jockey and where that will put more pressure on everyone else is that Tommy will take the John Moore rides off Joao, Sam and even Zac, who was getting a few there, and then they'll have to look around for the next best option and they're potentially chasing your ride," Rawiller explained.
Sam Clipperton is determined to maintain momentum despite Tommy Berry's arrival
"That could cost me the sort of horse that I've been riding for a month and it's ready and Joao comes in and jumps on it. Not just me but Neil Callan, Umberto Rispoli, it will affect us all. That could be 10 wins a season for me, which is significant, but I do feel that people have some confidence in me now and are sticking firmer."
Rawiller's path will take a fresh turn on the second weekend of the season when he pilots the Danny Shum Chap-shing-trained Lucky Year and Circuit Land in the two international races in Seoul.
"I'm looking forward to it. It's a shame we're racing here that day but I'd never miss the opportunity to ride in Group Ones, especially on horses I've had a bit to do with, and they're million-dollar races," he said.
Danny Shum duo Lucky Year and Circuit Land touch down in Seoul ahead of rich Korean features
"As far as the sand track goes, well, you're only guessing, aren't you? But a horse like Circuit Land seems to have handled anything he's tried before. I can't think of another horse here who has won turf at both tracks and on the dirt. He's a real little warhorse, I've felt since I got back on August 1 that he's in good form, so fingers crossed."