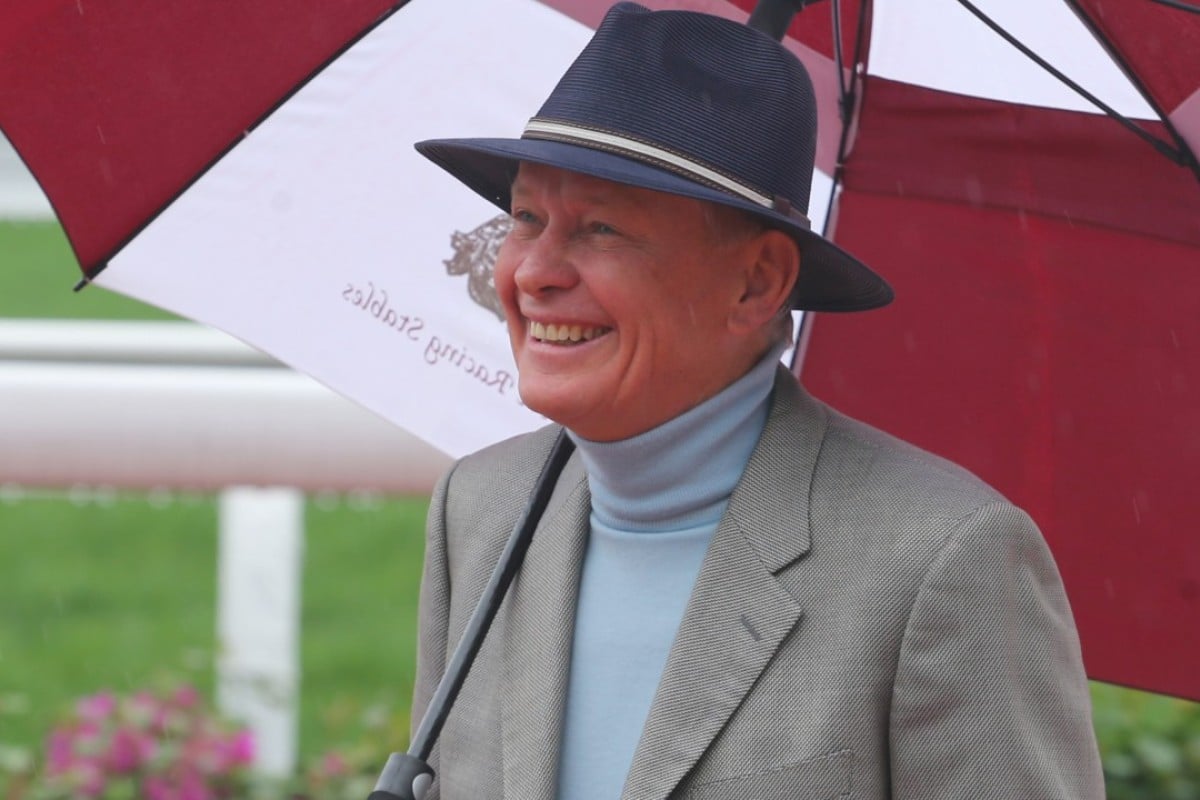 As he enters his third-last season training at Sha Tin armed with the usual fresh crop of expensive imports, John Moore is already looking towards his next career in bloodstock and the relatively untapped Japanese market for unraced horses.
If it weren't for a rule change in 2014 – a series of criteria put in place by the Jockey Club unofficially dubbed the "John Moore rule" – the perennial leading prizemoney earner would have already retired at the end of the 2014-15 season.
Even though Moore seems to see every extra season as a bonus, the 67-year-old is as hungry as ever for big-race success, with the usual clutch of highly rated purchases, and more to come, but is eyeing new frontiers post training career when bloodstock becomes his primary pursuit.
"I'm very lucky, I would have been retired for two years now," Moore said. "You'll still see me in Hong Kong when I am finished. We want to stay here and keep the bloodstock side of things going."
With that in mind, Moore travelled to Hokkaido with owner David Boehm last Sunday, visiting Shadai Stallion Station just outside of Sapporo and meeting with breeding kingpin Teruya Yoshida.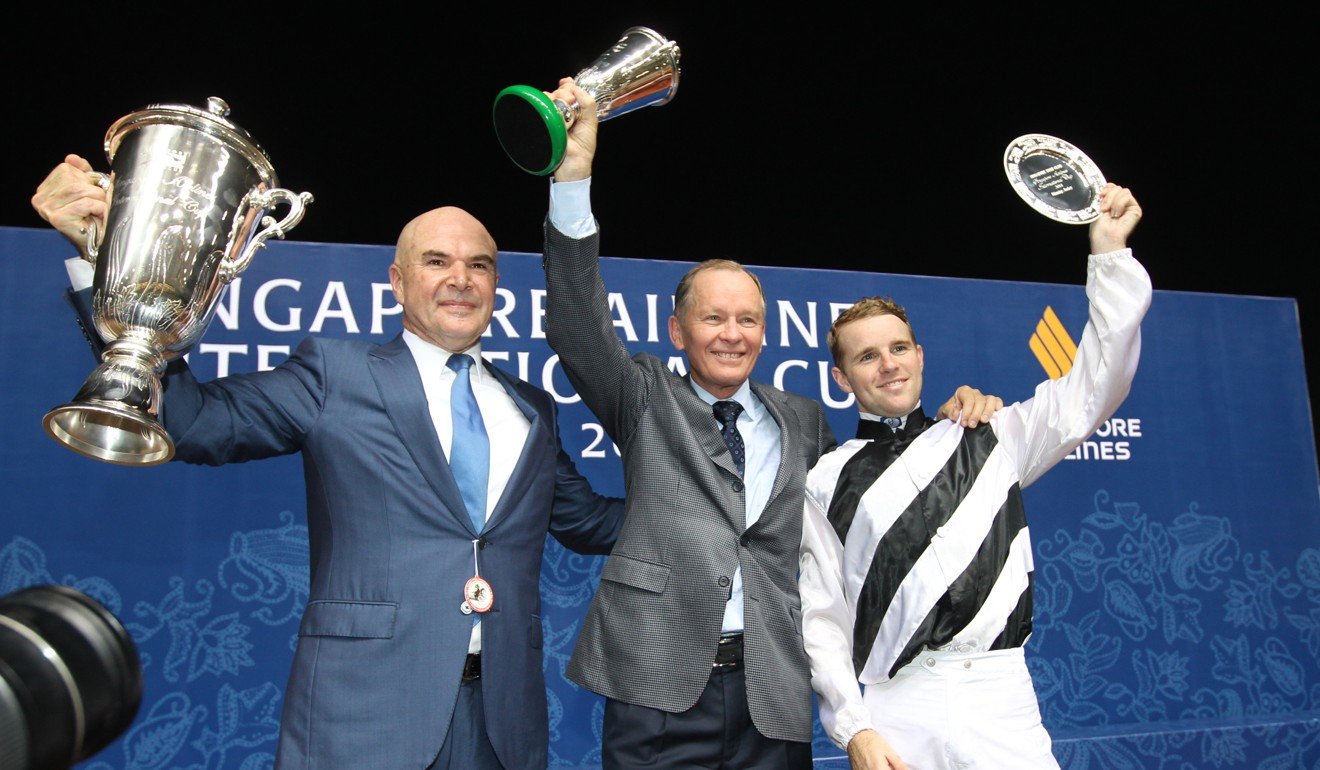 Moore got the chance to inspect Boehm's latest acquisition, a Lord Kanaloa colt due to arrive in the trainer's yard next month, set to be the first of the two-time Hong Kong Sprint winner's progeny to be trained at Sha Tin, but also talk business.
"I was very impressed with what I saw up there at the stud. We were looked after really well by Mr Yoshida. He went out of his way to show us around," Moore said.
"We had the pleasure of inspecting Deep Impact and Lord Kanaloa. I think opportunities may open up for my son George and I. We will head back up next year, maybe buy a colt or two."
Buying quality out of Japan is easier said than done of course, with Yoshida's younger brother on record saying, "I buy the best and I never sell", but Moore is hopeful of opening up another avenue to owners starved of options.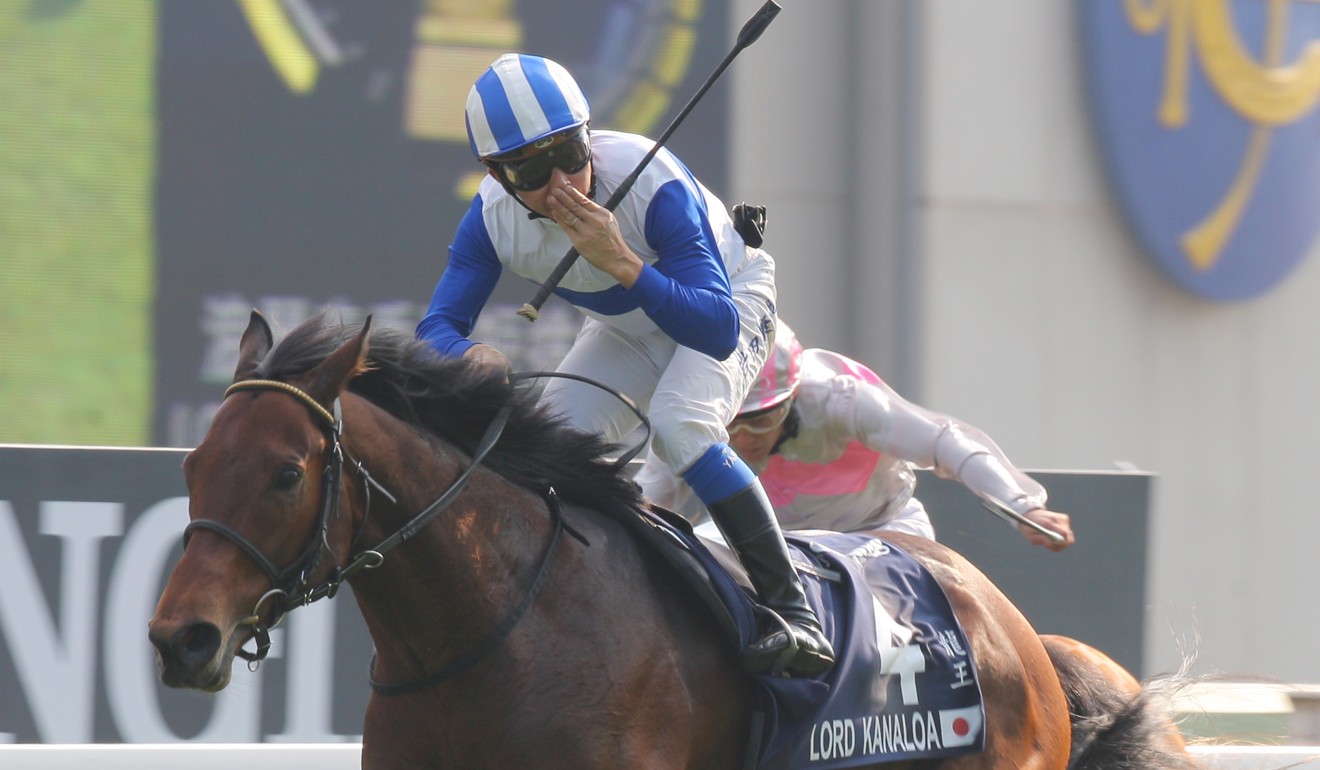 "The Japanese horses can be expensive, but I think there is some good buying there if you are astute," he said.
"It's still in the infancy and at the investigative stage for us really, but it would be nice to open that up as an option for our owners with Private Purchase Griffins.
"We all know that when the Japanese horses travel they are forces to be reckoned with, so why don't we go there with a budget in mind and try to tap into that talent?"
Moore's two "bonus seasons" have added two more Hong Kong Derby wins, giving him a record six, with two Horse of the Year winners, Werther and Rapper Dragon, and the trainer holds a strong hand as he chases seven Derby wins in 2018.
Rocketeer has already announced himself as the type of horse that should be in contention come next year's four-year-old series, winning his way to a rating of 93 late last season.
John Moore already dreaming of 2018 Hong Kong Derby glory as Rocketeer shoots into calculations
Moore has since added Australian Group Two winner Good Standing, Queensland Derby winner Ruthven and, from England, Group One winner Rivet, a full brother to stablemate Booming Delight.
"And we are still shopping," the trainer said. "Europe is the focus right now and we are chasing some horses out of Australia, even though they aren't for sale right now because of the spring carnival races coming up. We are chasing."