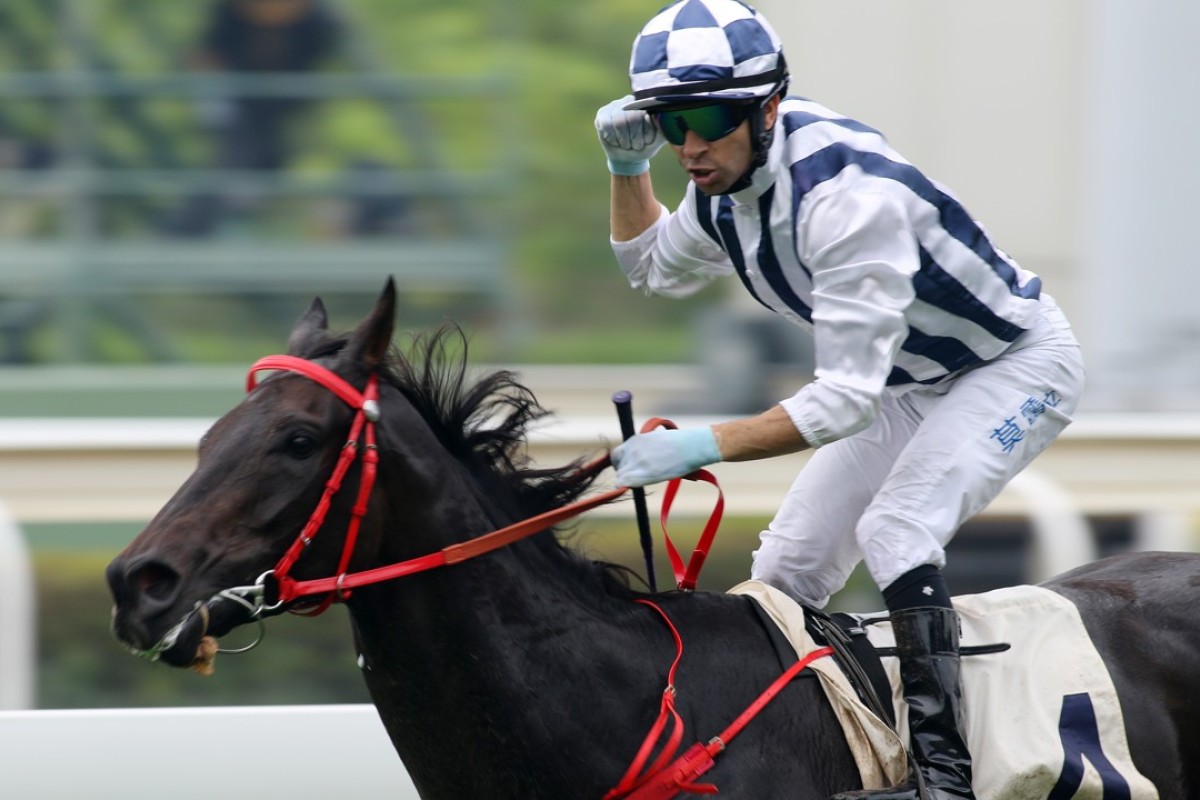 The Chief Executive's Cup has often been a platform for horses to move into the top grade and Sunday's edition appealed as one of the better versions of recent years.
As an aside, Joao Moreira has now won the race at three of his four attempts and, although his other winners Golden Harvest and Lucky Year performed with credit later, Seasons Bloom's win said A-grade even after being successful with the light weight.
Point-and-shoot galloper Fabulous One might not seem the toughest horse to ride but getting his timing right is the trick and Matthew Poon Ming-fai produced an excellent front-running ride which ultimately only served to underline the winner's performance.
Fabulous One was able to sustain a strong speed for the last 800m of the race, something that can dull the finishing sprints of back-markers like Seasons Bloom by making them run at top speed for longer than they'd like, but it wasn't enough in this case.
Seasons Bloom was able to sustain a faster sprint even longer, covering that same 800m in 43.4 seconds, which is low-flying even on a quickish track.
While many thought the 1,200m was too short, the hall mark of Seasons Bloom's brief career so far has been his change of gears, which makes it easier for him to adapt to a shorter trip.
Anyway, he is going to play a big role now in the Celebration Cup and the Sha Tin Trophy under handicaps before the set weights with allowances of the Jockey Club Mile will also assist a horse like him who does not have a Group One on his resume.
Danny Shum's Seasons Bloom shows Group One potential with dominant win in HKSAR Chief Executive's Cup
More immediately though the race looks a good pointer to Blizzard running well in Japan.
Blizzard was made to carry his big weight by the solid race tempo on Sunday and basically ran as well as his best but found the task of giving Seasons Bloom 16 pounds beyond him, which wasn't a surprise.
Hong Kong has won the Sprinters Stakes only twice, firstly with Silent Witness and since with Blizzard's stablemate, Ultra Fantasy, who shocked everyone seven years ago.
Others with better resumes than Blizzard, or Ultra Fantasy for that matter, have tried and missed out, sometimes without luck.
But Ricky Yiu Poon-fai's genuine galloper will have something in his corner that the others have not – he won't be first-up.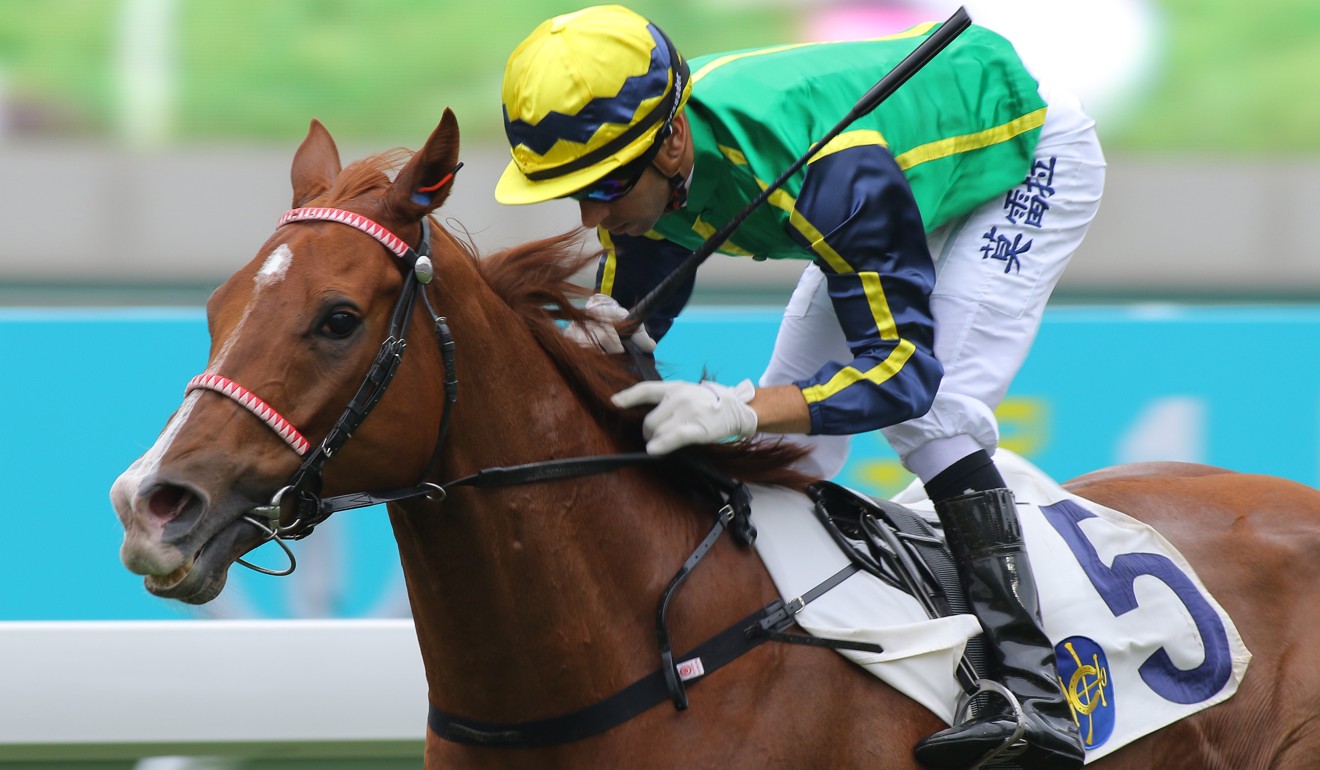 There is nothing in Blizzard's public vet notes, so Yiu and the owners look to have made the decision to finish his season after the Chairman's Sprint Prize and give the gelding a break, even though there were still a couple of options available to him in the final months so kudos for that.
Blizzard will be the first Hong Kong horse ever to tackle the Sprinters Stakes with a preparation run and that surely must help when he steps out against the race fit Japanese with their home ground advantage.
Win, lose or draw, Ricky Yiu confirms Blizzard is heading to Japan for the Sprinters Stakes
The last couple of seasons have been light for overseas success but Hong Kong punched above its weight in the previous decade. The odd ones out have been Silent Witness, Rich Tapestry in Los Angeles and Super Jockey in Korea last year, because most of those foreign wins have come after the new year, when our horses have had racing under their belts and it will be interesting to see what difference it makes to Blizzard's chances.
Longer season takes toll with smaller fields
The longer season, the quick turnaround, the hot weather, they're all factors in this weekend's Sha Tin meeting getting only a paltry 88 entries before an extra seven late ones were rounded up.
Not just an auspicious number, 88, but the same as the number of meetings in the season now, which is probably at the heart of such a poor roll call. Less than capacity fields can happen in the early part of the season but it's doubtful there have been too many occasions averaging less than nine a race in the recent past.
Even Joao Moreira sounded an alarming note by explaining that he wasn't getting as many rides offered as usual – now, that's when you can be sure there's a drought of runners.
High five: Joao Moreira shows his brilliance with a stunning start to the new Hong Kong season
The Jockey Club paid for the longer season with some smaller fields towards the end of last term and now, just seven weeks later, the impact is being felt there again, although not in turnover.
There was an unusual feel to Sunday, too, as we saw some talented unraced horses make their debuts. Top Beautiful and Household King were successful, Good Days with some promise of early success and Lucky Lucky perhaps with more excuses than it appeared at first glance as a baffled Nash Rawiller was wondering aloud post-meeting if the three-year-old had got his tongue over the bit.
Opening day has not normally been a staging post for promising equine careers.
In the previous 10 years, only 11 unraced horses were produced on the first day and only one, Team Fortune for Chris So Wai-yin in 2015, was a winner or even anticipated as a possible winner. Mostly, the other 10 were not expected to be prominent and moderate subsequent careers showed why.
Even tried horses having their first outing in Hong Kong have been infrequent on day one, with 15 of them in 10 years and only one winner, future Group horse Dao Dao, but maybe the landscape is changing.
Stick with Chris So's Top Beautiful after an impressive debut
The early races of the season have often been the window of opportunity for the oldest members of the equine population to pinch a race while they were fresh and pain-free, before the flashy new youngsters started to be wheeled out in October and November.
Maybe the shorter summer rest is closing that window, with a briefer holiday for the oldies and trainers like So and Danny Shum Chap-shing turning up with good younger ones even from the first race.